5 Things That Have to Change for UNC to Beat Duke in the ACC Tournament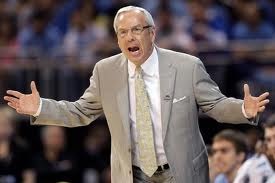 Assuming Carolina can get past Florida State or Clemson, and Duke can beat Maryland or Wake Forest, the Tar Heels and Blue Devils will meet for the third time this season in the ACC tournament semifinals. For UNC to get revenge for its two prior losses, they'll have to regroup quickly and make a few changes.
Begin Slideshow

»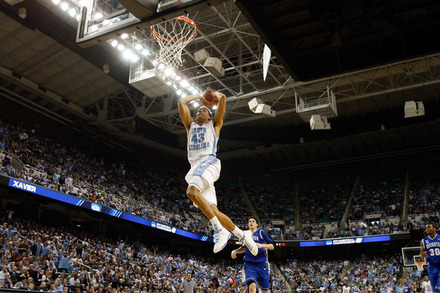 After getting jumped on right from the opening tipoff, Carolina panicked and started jacking up jump shots. The Tar Heels played like they were trying to get the 14-point disadvantage back in one possession, and the result, of course, was just a bigger deficit.
With no low-post threat, UNC continually launched contested shots from the outside, often after only one pass. This played right into Duke's hands, and the Blue Devils continued to slice up the passive Carolina defense and rode their momentum to a 25-point lead.
UNC's advantage lies in its speed and athleticism. Settling for outside jump shots completely negates their edge, and the Tar Heels would be much better served to take the ball to the basket should the teams meet again on Saturday in Greensboro.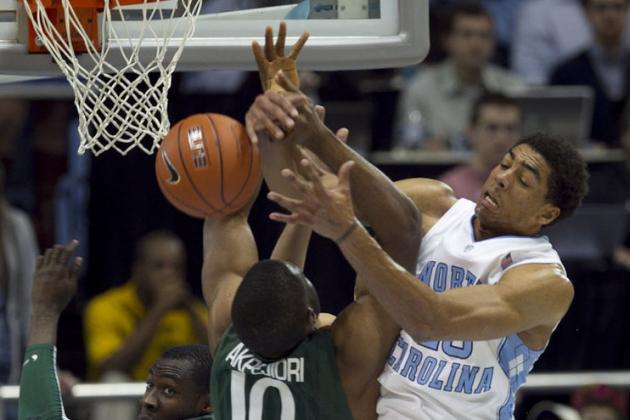 Carolina was soft on Saturday in Chapel Hill, and as a result, they got dominated. The Tar Heels played too far off their man, allowing the Blue Devils the space and ease of movement to do whatever they wanted. UNC is a quicker and more athletic team, and they need to use those advantages if they're going to stick with the small lineup.
Carolina has to be tougher on defense and make the Blue Devils work for every inch of room they get.
Duke isn't the best ball-handling team, and a full-court press would give the Tar Heels the best chance to win. If UNC can speed Duke up and force more turnovers, it will allow the faster Tar Heels to get out in transition and score some easy baskets at the rim.
It would also tire out the Blue Devils, who like to stick with their starters for most of the game.
Seth Curry put on a show in the first half, and it was absolutely baffling that Reggie Bullock stayed on him for most of the game. Curry had Bullock on a string, burning him time and time again and scoring in every way imaginable. Curry made his first seven shots, and he finished the half with 18 points.
It seemed that switching defenders was never even a consideration.
Dexter Strickland is known for playing great on-ball defense, and I have no idea why he only guarded Curry when Bullock was out of the game. Dexter is much quicker and more physical than Curry, and could do a much better job of staying in front of him and denying him the ball.
Keeping the rock away from Curry is the best way to defend him, and if you can shut him down for the first half, he usually tires in the second. I've been begging for some of Strickland's minutes to go to other players for most of the season, but if he's going to be in there, he should certainly be guarding Seth Curry.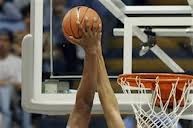 At this point, the growth of both Brice Johnson and J.P. Tokoto has been stunted. They should have been getting more minutes all season long and playing big roles on this team.
Instead, they've been kept on the bench, watching the team struggle badly until the switch to the small lineup.
Brice Johnson would help tremendously against Duke. He gives the Tar Heels a low-post threat, and his length and athleticism allow him to rebound and defend above the rim. Sure, he's pretty skinny, and he'll make his share of mistakes, but he brings a toughness and intensity level that James McAdoo just doesn't possess.
Tokoto has these traits as well, and he gives the Tar Heels another versatile athlete to run the court and defend. Rendering these two useless has really held this team back.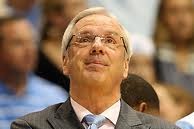 Coack K just toyed with Roy Williams on Saturday. Williams has his plan A, and if that doesn't work then he's just gonna keep trying. Bullock on Curry clearly wasn't working, yet Williams never made an attempt to change anything.
Duke continued to run the same play where someone set a back-pick on McAdoo, setting Mason Plumlee free to make a run to the rim. This play worked time and time again, yet nothing was done about it. No one bumped Plumlee off the screen. Williams rarely put a bigger defender in there.
Nothing.
Most people see Roy Williams as a great coach, but if coaching involves making strategic adjustments to win basketball games, then Roy Williams is not a great coach. It took him more than half the year to do something about that abomination he was putting on the court for the first 23 games of the season, and that was only after his team begged him to try it.
Just think...if Roy Williams had started his career as the coach of UNC rather than Kansas, where would he be today?