2013 NFL Draft: 10 Most Likely Value Picks Outside of Round 1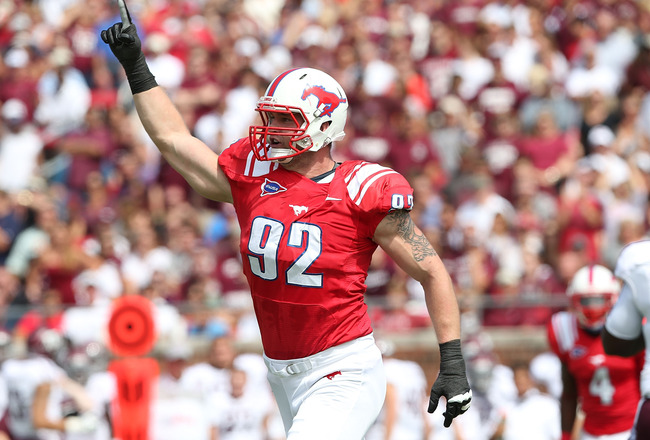 Ronald Martinez/Getty Images
The 2013 NFL draft is one that is full of big linemen at the top of the board to go along with rather few skill players. While this makes it tougher to pinpoint where some players will go, many seem to have their destination set in stone.
In the midst of all the pass-rushers, there are many positions where there is a great deal of depth, despite there being no elite players. There are plenty of diamonds in the rough this year, as there are every year.
Finding those value picks is tough to begin with, but once Round 1 ends, it becomes even harder as teams begin drafting less for need and more for talent.
Here are 10 of the top value picks lurking in Day 2 of the draft. There are a couple of upside players mixed in, but I tried to focus on those that have high floors and should be solid in the NFL.
10. Brian Winters, G, Kent State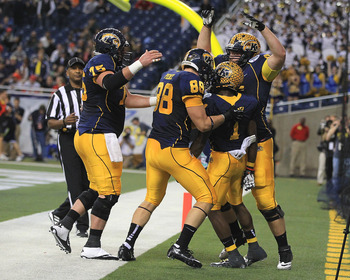 Dave Reginek/Getty Images
Despite there being a large drop-off after Chance Warmack and Jonathan Cooper at the guard position, there are others who have the toughness to make it as a starter in the NFL. The main one at guard is Brian Winters.
The Kent State graduate has the first-step quickness and size to transition to the NFL with little difficulty. He hasn't faced the competition that others have, but even against the lesser competition, he showed great durability.
Winters' toughness and physicality makes him someone who can be plugged in at the line for any team. Even though you cannot build a line around him, he could still be a great contributor as a starter.
9. Robert Alford, CB, SE Louisiana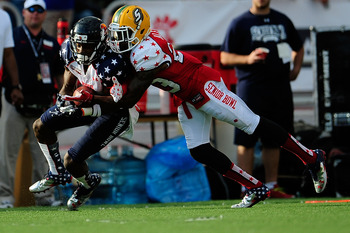 Stacy Revere/Getty Images
Robert Alford is another small-school prospect who has been making a big name for himself in scout circles thanks to a good Senior Bowl.
Alford is a bit undersized for the cornerback position, and as a result would be a nickelback at the next level at worst. Despite that, he plays bigger than he is, and has been a shutdown corner in the FCS.
Being a ball hawk who can lock on defenders is not something that is taught all that easily, and that's a great attribute to have in any cornerback drafted, especially one taken on Day 2.
8. Travis Kelce, TE, Cincinnati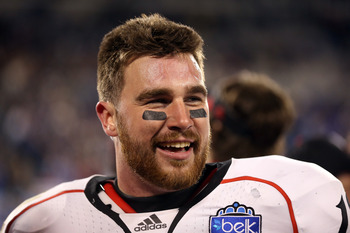 Streeter Lecka/Getty Images
For every player who gets noticed at the Senior Bowl, there's another that starts falling down draft boards after missing it due to injury. Tight end Travis Kelce falls in this category.
Kelce has both the size and receiving ability to be a solid tight end in the NFL. He also has great speed on top of that, which works to his advantage when catching the ball.
He's not much of a blocker, but that's something that can be learned while he's out running routes for whatever team is able to snag him.
7. Ryan Swope, WR, Texas A&M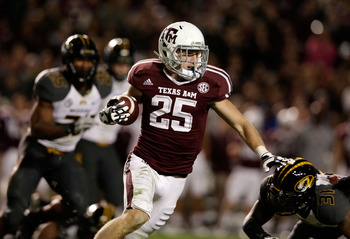 Scott Halleran/Getty Images
The wide receiver corps has its share of talented players that have various good traits going for them. Few have the speed, production and awareness that Ryan Swope has.
He was lucky to have two great college quarterbacks in Ryan Tannehill and Johnny Manziel, but he still had to make plays. That he did, as evidenced by his 3,117 yards and 24 touchdowns.
While he is projected as a slot receiver, he is not that undersized, and he could be a great No. 2 option in the NFL, which would be an excellent value to find in the third round.
6. Justin Hunter, WR, Tennessee

Justin Hunter NFL Player Comparison

Cordarrelle Patterson has become the consensus top receiver in the draft thanks to his all-around playing ability, and perhaps as a result, his teammate who is nearly as good has fallen under the radar.
Justin Hunter is one of the few wideouts in this draft with good size at 6'4". He has great speed on top of that, which makes him a great physical force to have running routes.
He is on the lean side, which may turn him into a slot receiver at the next level, but at best he could be a top guy. Hunter put up big numbers at Tennessee, and if he can put on a bit of weight, he could be a force to be reckoned with.
5. John Jenkins, DT, Georgia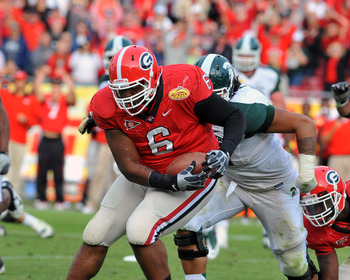 Al Messerschmidt/Getty Images
When you are an athletic bull-rusher despite being 350 pounds, the NFL will find a place for you. That's the case for draft prospect John Jenkins out of Georgia.
In a draft filled primarily with athleticism and upside, Jenkins is a guy who, at worst, can take up space in the middle and force runners to use outside routes. That being said, Jenkins can rush the passer and get into the backfield just as well as anyone.
His girth will end up causing some fatigue issues at the next level, but he's still someone who can easily play a decade in the NFL as a run stopper, even if he is not as effective as a pass-blocker.
4. Barrett Jones, C, Alabama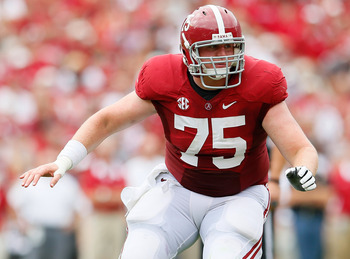 Kevin C. Cox/Getty Images
As elite as the offensive tackles are in this draft, there is not all that much to say about the centers. This means that the top ones will likely be available in the middle of Round 2.
As a result, Barrett Jones could join a winning team and help out immediately. He comes from a winning school in Alabama, and while he's not flashy, he's technically sound and is a high-floor guy.
He's not going to become the best center in the NFL, but he's a guy who can be a starter for a long time in the league, and in Round 2, that's a great guy to find.
3. Eric Reid, FS, LSU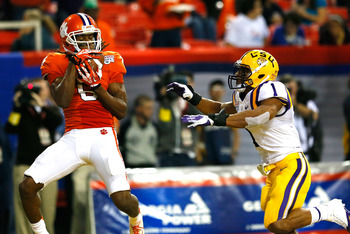 Kevin C. Cox/Getty Images
LSU always seems to bring the NFL great secondary talent. Patrick Peterson and Morris Claiborne were top 10 picks, and seeing a top talent from there available in the second round is a surprise.
The more I watch of Reid, the more I like. He struggled a bit his senior year, which accounts for the stock drop, but he has first-round talent. With the right coaching, he could be a top free safety at the next level.
Reid is far from a sure thing, because his inconsistency was a big problem. When he's on his game, he's on, and that will be a big selling point for teams.
2. Jonathan Cyprien, SS, FIU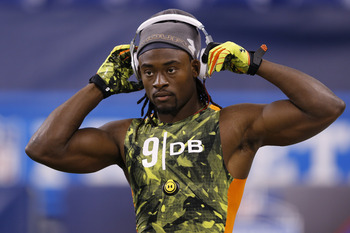 Joe Robbins/Getty Images
Jonathan Cyprien has already been on scouts' radars after a great Senior Bowl performance. Despite looking great at the combine and his pro day as well, he has cracked the first round in very few mock drafts.
As part of the Sun Belt Conference, Cyprien has not exactly played against elite competition. His physicality and speed, however, is what has gotten him noticed.
The team that snags him on Day 2 will be getting a force who can be aggressive and get to the football. Besides, the competition drawback does not really hold weight, as he played well against Texas A&M.
1. Margus Hunt, DT, SMU

Margus Hunt NFL Player Comparison

With how deep the defensive line class is, there are people that will end up going on Day 2 despite first-round talent. Hunt is one of these players.
The 6'8" defensive tackle is rather new to the game of football, but the Estonian native has already shown that he has the athleticism to make plays at the next level. A 4.6 40-yard dash time and great numbers elsewhere show precisely that.
More importantly, he can play the position. He had eight sacks and 11.5 tackles for loss his senior year at SMU, and with his bull-rushing ability, he could be the next big thing that 32 teams somehow passed on.
Keep Reading