WWE Raw Live Results, Reaction and Analysis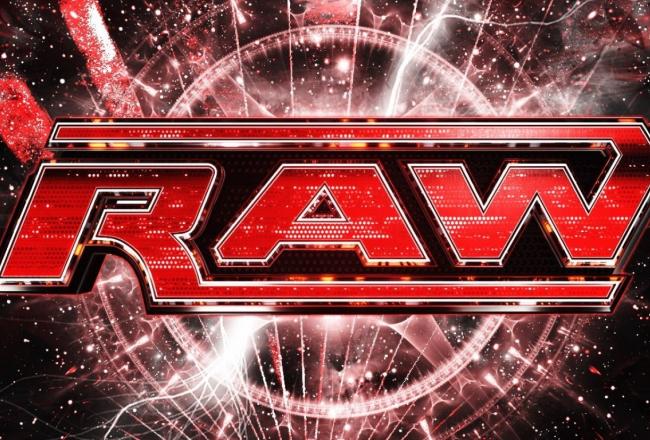 wwe-wallpapers.com

Welcome to the Bleacher Report live coverage for WWE Monday Night Raw.
Tonight Brock Lesnar is scheduled to respond to Triple H's challenge for a match at WrestleMania. How Paul Heyman will play into this is still yet to be seen.
We also know that Undertaker will be taking on CM Punk at WrestleMania, which means we are likely to hear from the Straight-Edge Superstars tonight as well.
John Cena and The Rock and Alberto Del Rio and Jack Swagger have also been embroiled in feuds which will likely see some coverage.
This week should also be when WWE starts putting together their mid-card feuds for WrestleMania, so expect some action from the US and IC champs tonight.
How will CM Punk respond to facing The Undertaker?
Will Brock Lesnar accept the challenge?
Can the New Age Outlaws find success again?
And lastly, Which WWE Superstars will The Shield target this week?
Make sure to bookmark this page, and come back tonight at the start of the show for coverage of all the action as it happens.
Follow me on Twitter @BR_Doctor
One more thing, did you notice how there was no John Cena outside of a promo video? I think WWE just proved they can make a great product without him if they need to.
I barely noticed the WWE title wasn't there.
That was a great show with many outstanding matches and moments throughout. I am sure a lot of people will complain about CM Punk using the Bearer memorial as a way to get heat, but it is what it is.
WWE is getting a little edgy, and I am betting Undertaker gave the go-ahead on all this before it happened on TV.
Seeing Ziggler and Kane get wins was nice. Overall, this was a good show, which we should expect on the road to WrestleMania.
Thanks for joining me folks. Make sure to leave your opinions on the show in the comments section below, and join me next week where we will do it all over again.
Undertaker comes out on the stage as his music plays after the match and he looks at Kane. Taker gets down on one knee and bows as a picture of Bearer goes up behind Taker.
Kane bows in the ring as well and Punk comes out of nowhere and hits Kane with the urn. Taker comes to the ring and Punk bails with the urn.
Taker stands next to a beaten Kane as he looks up the ramp at CM Punk, who gets down on one knee and mocks their salute to Bearer with the urn in his hand.
Taker cuts his throat and the show goes off the air with Punk smiling as he holds the urn.
Kane vs. Punk Part 2
Punk hits the high knee twice to Kane in the corner and Kane pushes him off during the bulldog attempt. They head to a commercial, even though the show is basically out of time.
The WWE app shows Punk controlling the match and going under the ring for a steel chair. He hits Kane in the back and then rolls him back in the ring.
We head back to TV and see Kane back in control. Kane runs into a boot from Punk, who then comes off the middle rope with a clothesline for a two count.
Punk sets up the chair in between the ropes only to get thrown into it by Kane. Kane takes Punk over the top rope with a clothesline and then whips him into the barricade.
Kane rolls Punk in the ring and tries to Chokeslam him on the chair, but Punk counters into a DDT into the chair.
Kane kicks out and we are at six minutes over the show at this point. Punk takes a chair and hits Kane in the gut and back.
Punk mocks Undertaker and Kane by slitting his throat with his hand and Kane grabs him by the throat. Punk kicks him off and calls for the GTS.
The Gong hits and Punk looks all around. Kane grabs him and hits the Chokeslam for the pin and the win.
Winner: Kane
CM Punk vs. Kane (No Disqualification)
Punk is out first after the break without Paul Heyman at his side. Is this a sign that he has moved back to Lesnar and left Punk by himself?
Kane is out next without his tag team title or partner, but he does have the urn with him. Kane stares at the urn as he makes his way to the ring.
Punk takes out Kane before he can get in the ring and the bell ring as he starts pounding on Kane outside the ring.
Kane comes back with an uppercut and I am just noticing Punk is wearing Bears colors. That's alright with me as a fellow Chicago fan.
Kane beats Punk around the ring and drops him on the barricade. Kane clears off the announce table, but Punk is able to hit him with the ring bell in the gut.
Punk leaps off the barricade with a doubel axe handle. Punk looks at the urn for a moment, which gives Kane the chance to hit him with the urn.
Some fan just yelled "Set him on fire!"
Kane puts Punk back in the ring
Paul Heyman makes Josh Mathews uncomfortable during the break on the WWE app.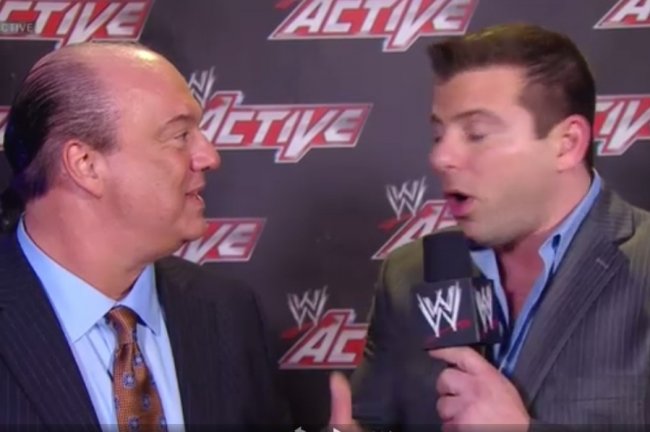 WWE app screenshot
Halle Berry does a skit with Kane that is halfway funny.
Another plug for a WWE movie. This time it's The Call with David Otunga in what I am sure is another two-line role.
Jack Swagger vs. Sin Cara
Zeb Colter has a mic and he says Sin Cara is one of the problems facing this country. He gets Says Sin Cara's name wrong on purpose.
Colter says we are programmed to cheer for Sin Cara, who jumps around the ring like a Mexican jumping bean. His words.
The bell rings and Sin Cara takes it to Swagger, who takes himself over the rope. Cara takes out Swagger outside the ring with a cross body from the top rope.
Swagger gets back in the ring and catches Sin Cara during a Frankensteiner, but Cara is still able to break free. Cara hits a big kick to the face and then he springboards into a boot from Swagger.
Swagger locks in the Patriot Act for the submission win.
Winner: Jack Swagger
When Swagger won't let go, Del Rio comes out to make the save. Colter saves Swagger from being put in the CAB and Del Rio stands tall in the ring.
WWE shows a clip of Paul Bearer in 1995 doing an NYPD Blue skit.
Sin Cara is in the ring when we return and he is going to be facing Jack Swagger.
We are a little over 2/3 through the show and we have already seen some great action and decent storyline development, not to mention the return of the Bella Twins.
Tonight has been a good night. Hopefully WWE doesn't Britta this.
Cole and Lawler thrown to a video of Ricky and Del Rio mocking Zeb Colter and Jack Swagger.
Chris Jericho vs. Miz
After the break we see Wade Barrett on commentary for this match. Jericho is in control with a side suplex when we return.
Miz runs over Jericho with a couple clotheslines, but Jericho fires back with a couple shoulder blocks. Jericho comes off the top rope with a Ricky Steamboat-style chop.
Miz ends up hitting a boot to the face for a two count. Jericho counters Miz trying a backbreaker and he hits a running Bulldog.
Miz gets his knees up during a Lionsault and then he tries for the running corner clothesline. Jericho counters and tries for the Walls of Jericho, but Miz counters.
Miz tries for the Figure Four and Jericho counters again. Miz ends up getting a near fall after a roll up and Jericho finally turns him over for the Walls.
Miz fights his way to the ropes to break the hold and Jericho follows him to the outside of the ring. Miz ends up being thrown right into Wade Barrett at the announce table.
Barrett attacks Jericho and Miz and the ref calls the match.
No Contest
Jericho hits Barrett with a baseball slide dropkick and then he and Miz both hit their finishers.
Maddox says he has an announcement from Vickie and Cole says this is the worst segment we have ever had on Raw.
I might be able to think of a few worse ones, but this is pretty bad.
Maddox says Barrett will face whoever wins Jericho vs. Miz in an IC title match next week. Cole was begging to go to commercial.
If you predicted Maddox would turn that segment into a match you can give youself a pat on the back.
As millions of old men would say, "Jericho looks like he lost a fight with a weedwacker."
Jericho shows a clip from Marine 3: Homefront Before we come back to see Jericho's Jeritron has gone away somehow.
Barrett comes out while Miz is talking to show a clip from Dead Man Down.
I think I saw Barrett firing a shotgun, but that was it. Miz mocks Barrett and Barrett says he has rejected dozens of offers from Hollywood because he is too busy being Wade Barrett.
Miz talks about how Barrett hasn't won a match in weeks. Jericho steps in when Miz is doing his really shtick and makes fun of him.
Barrett threatens Jericho, who takes off his jacket and stands toe to toe with Barrett. Jericho reminds Barrett of their history since NXT. Thank God somebody said something about it.
Jericho threatens to become a 10 time IC champion and this brings out Brad Maddox.
WWE shows some Touts from fans remembering Paul Bearer.
Chris Jericho comes out after the Touts to do the Highlight Reel with Miz and Barrett. He is in his gear, so maybe this will turn into a match.
Let's take bets on who will turn this segment into a match. Booker T, Teddy Long, Vickie Guerrero or Brad Maddox?
During the break the WWE app shows The Shield attack Sheamus and Orton. Called it, like a million other people probably did.
Chris Jericho will be doing the Highlight Reel tonight with Miz and Barrett to compare their movies. Watch the trailers and you be the judge.
Sheamus and Randy Orton vs. Rhodes Scholars
Did Rhodes Scholars come out in between Sheamus and Orton? That never happens. Sandow and Orton start things off and Orton gets the early advantage after a back elbow.
Sheamus tags in and hits Sandow with a battering ram from the apron. Sandow fights back and backs Sheamus over to Rhodes, who tags in and keeps up the offense.
Sheamus lays him out with a double axe handle and then hits Rhodes with a rolling senton for a two count. Cody telegraphs a back drop, but Sheamus ends up getting dumped over the top rope and run down by Sandow outside the ring.
Rhodes rolls Sheamus back in for a one count and he tags in Sandow, who keeps Sheamus grounded with knees and elbows.
Quick tags from Rhodes Scholars keep Sheamus in their corner. Rhodes hits a running knee to the face for a near fall.
Sheamus hits Rhodes with a clothesline and he tags in Orton, who comes in hot with a powerslam to Rhodes
Orton hits somewhat of a t-bone suplex for a two count. He tries for the rope-hung DDT and Sandow pulls Rhodes off the apron to save him.
Orton follow to the outside and he gets run into the steel ring post. Rhodes throws Orton back in the ring and tags in Sandow, who keeps Orton down by attacking his mid-section.
A side-Russian legsweep leads into the Elbow of Disdain from Sandow for another near fall. Rhodes is in again and he keeps stomping his old mentor before hitting a sloppy facebuster for a two count.
Orton takes out Rhodes legs on the top turnbuckle and climbs up to deliver a superplex to Rhodes. Both men hold their heads after what looked like a huge fall.
Sheamus and Sandow both tag in and Sheamus takes it to Sandow with all his signatures. Sheamus calls for the Brogue Kick after hitting White Noise.
Rhodes comes in and Orton comes out of nowhere and hits him with an RKO. Sandow eats a Brogue Kick and Sheamus gets the pin.
Winner: Randy Orton and Sheamus
That was a good tag team match. I am shocked WWE went that long without a commercial break.
After a really long promo video airs for Rock vs. Cena, we get Randy Orton coming out for his match with Sheamus against Rhodes Scholars
What are the odds of a Shield attack?
This article is
What is the duplicate article?
Why is this article offensive?
Where is this article plagiarized from?
Why is this article poorly edited?