Oregon Football Recruiting Manifesto: What Happened in 2012-2013?
Use your ← → (arrow) keys to browse more stories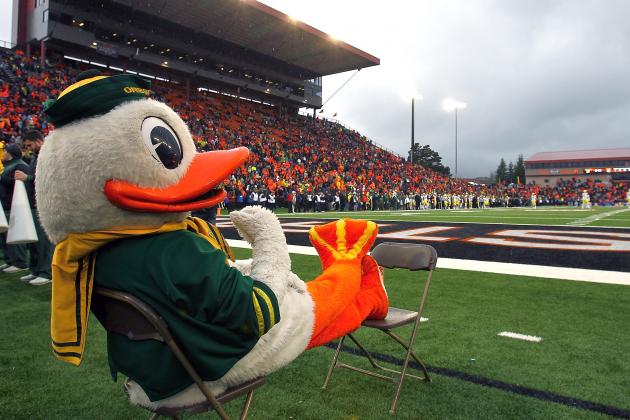 Jonathan Ferrey/Getty Images

Most veteran followers of Oregon football recruiting will tell you that the 2013 cycle was the strangest and most confusing that they've ever witnessed. In an age with more recruiting coverage than ever before (Oregon football has four dedicated recruiting websites), it's an oddity that the strategic waters were so muddy last year. Some claim that the coaches have no desire to unveil their philosophies, but when there's so much access to the recruits themselves – who can give first-hand accounts of their interactions with coaches – a staff's strategic vision usually becomes clear over time. This past year, that was not the case.