Should Davis and Anderson Be Paired Together in the Starting Lineup?
Use your ← → (arrow) keys to browse more stories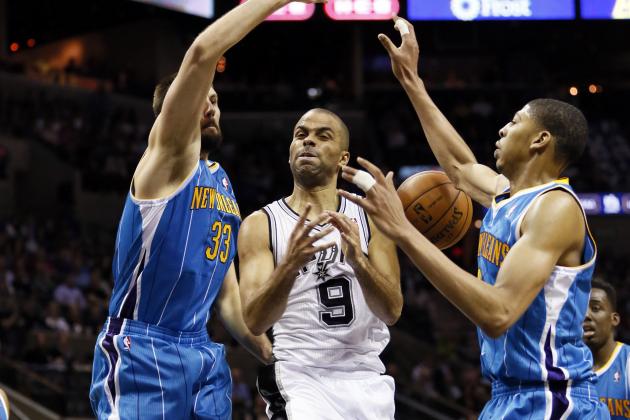 USA TODAY Sports

In Sunday night's 98-96 victory against the Portland Trail Blazers, New Orleans Hornets Coach Monty Williams had rookie starting power forward Anthony Davis and backup power forward Ryan Anderson paired together for most of the fourth quarter with starting center Robin Lopez sitting on the bench. Davis, who scored 18 points and grabbed 10 rebounds, got a crucial offensive rebound and forced Wesley Matthews to miss a desperation jumper as time expired. Anderson, who scored 20 points, made a layup and free throw with 1.8 seconds remaining to give the Hornets the lead for good.