5 Emergency Plans at Closer for the New York Mets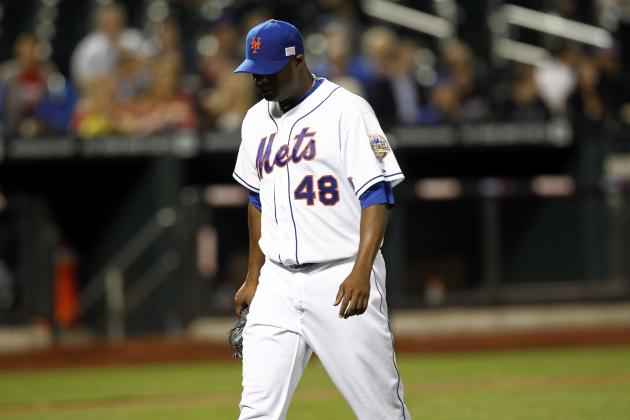 Jeff Zelevansky/Getty Images

The New York Mets are a tough team to predict this season. They don't have a roster that's full of big names like their crosstown rivals. But they also have a $90 million payroll for 2013 and have shown that some of the lesser-known players on the team can actually contribute. This team may not be a contender in 2013, but they also may not be the pretender that many are anticipating.
The one area of concern heading into the season is the bullpen, specifically the back end. Right-hander Frank Francisco was slated to be the team's closer, at least to start the season. Francisco had a rough 2012, the first season of a two-year deal with the Mets. He recorded 23 saves, but had an ugly 5.53 ERA and a 1.606 WHIP. He allowed 10 H/9 and had a 4.5 BB/9 ratio.
To compound matters, Francisco is recuperating from offseason surgery to remove bone spurs from his elbow. He is hoping to take the mound in Grapefruit League action soon, but his readiness for Opening Day is in serious doubt.
Bobby Parnell, the Mets' hard-throwing righty, will be tabbed to serve as Francisco's substitute if he is not ready to go. Parnell has a total of 14 saves over five seasons, but has frequently been referred to as a possible "closer of the future" for the Mets.
The Mets spent this offseason retooling the bullpen on the support of low-risk major and minor league deals. The following are some possible fill-ins as closer in case Francisco and Parnell are not able to handle the task. Mets fans better hope that the team can find a sure-thing closer prior to the 2014 season.
Begin Slideshow

»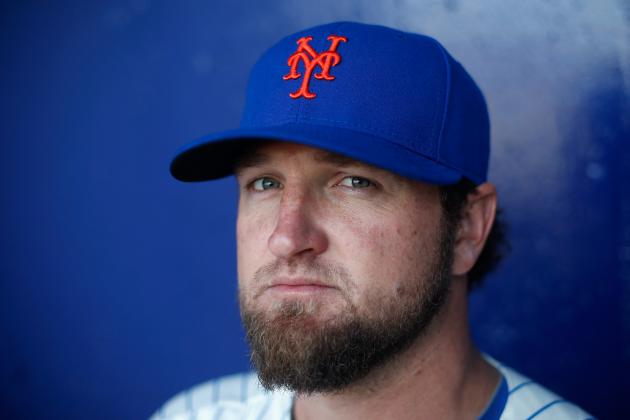 Chris Trotman/Getty Images

Brandon Lyon represents the lone reliever given a major league contract by the Mets this past winter. The Mets inked the right-hander to a one-year, $750,000 contract, and he will look to bolster the Mets' bullpen in 2013.
Lyon has closer experience—he saved 26 games for the Houston Astros in 2008 and 20 more in 2010. The veteran has had some shaky results throughout his career, but overall he has been reliable and durable. Lyon has appeared in at least 60 games six times over his 11-year career.
Should the Mets need a stop-gap closer, one would have to figure that Lyon would get the first shot.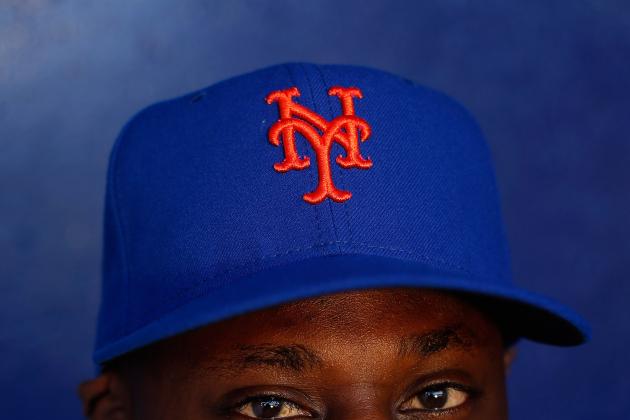 Chris Trotman/Getty Images

LaTroy Hawkins is a seasoned veteran of 18 major league seasons. Originally drafted by the Minnesota Twins in 1991, the right-hander has appeared with nine teams, and the Mets will make team No. 10, assuming he makes it out of spring training.
Hawkins signed a minor league contract with the Mets this offseason after spending the 2012 season with the Angels. Overall, Hawkins has has had some decent success pitching in relief, and he saved 28 games for the Twins in 2001 and 25 for the Cubs in '04.
But other than that, Hawkins has not had much closer experience. He's typically been used as a late-inning setup reliever. Still, he should stand a chance at sticking with the team after spring training and could see some save opportunities in 2013, given the current state of the Mets' bullpen.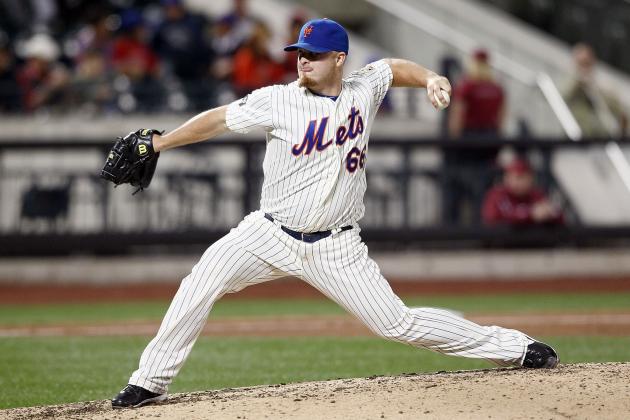 Alex Trautwig/Getty Images

The Mets drafted left-hander Josh Edgin in 2010, and while pitching in the minor leagues, he received some closer experience. In 2011, he saved 27 games between two levels of the Mets' farm system to go along with a clean 1.50 ERA.
He made his major league debut last year and appeared in 34 games, finishing six of them (no saves). His results weren't anything to write home about, but the 26-year-old could be a dark horse for possible saves in 2013.
Chris Trotman/Getty Images

Greg Burke is certainly not a recognizable name in Major League Baseball. The slinging right-hander has just 48 big-league games under his belt, all coming with the San Diego Padres in 2009.
In 2012, he signed a minor league deal with the Baltimore Orioles. And although he never made it to the major leagues with the O's, he did save 17 games between Double-A Bowie and Triple-A Norfolk.
He throws from a sidearm, making him slightly more difficult to pick up for hitters than normal pitchers. A strong showing in spring training (and Triple-A after his likely demotion) could put him in a position to garner some save opportunities. After all, he can't do much worse than what they have currently.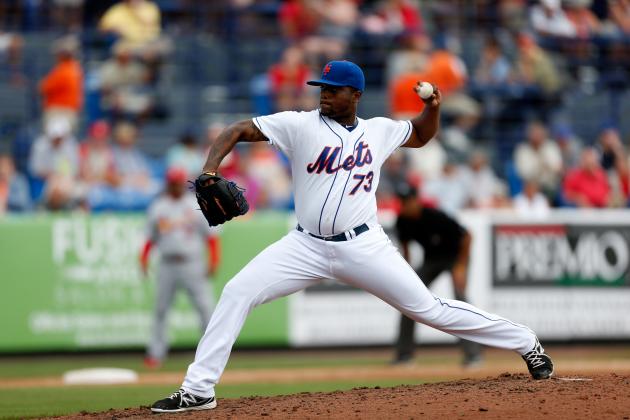 Chris Trotman/Getty Images

If all else fails, the Mets could give left-hander Robert Carson a chance at some save opportunities. Carson was drafted by the Mets in 2007 and made his major league debut last year.
Over six minor league seasons, Carson has just 10 saves, all of which came in 2012. He may not start the season as a closer. In fact, he may not even start the season in the big leagues. The Mets could opt to work Carson into a closer's role in Triple-A, just in case nothing else is working.