Fantasy Baseball 2013: Breaking Down This Year's Top Sleepers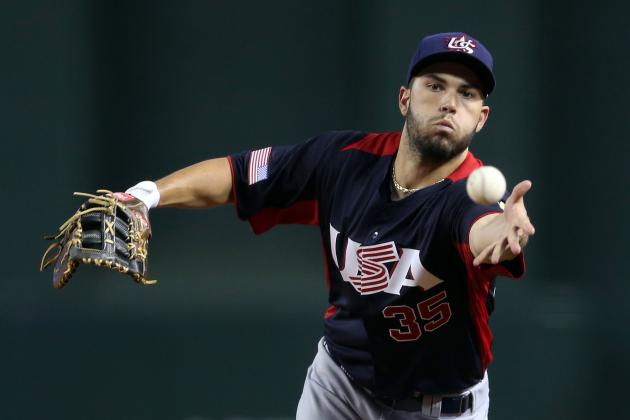 Christian Petersen/Getty Images

When it comes to fantasy baseball, I have a very specific definition of what a sleeper is. It must either be a young player who is being under-drafted after struggling early in his career or a player who isn't a household name but has put up solid numbers and represents a great value at the draft.
So yes, on this list you will be familiar with the players I've selected. This isn't a deep sleepers list, folks, this is a list of guys I believe are on the cusp of putting up very solid numbers and can be had for a bargain on draft day.
Fantasy sports is all about getting the most bang for your buck. Target these 10 players at your draft and you'll be doing just that.
Begin Slideshow

»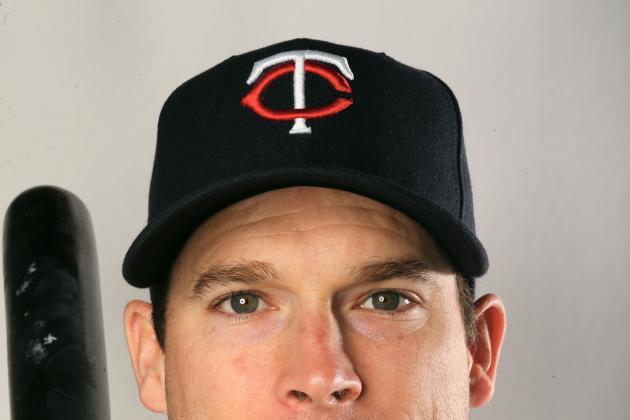 Elsa/Getty Images

How the heck is a guy who hit 35 home runs and added 110 RBI a season ago a sleeper?
It's a good question—you should ask fantasy baseball owners that question. Willingham is going in the 11th round in 10-league ESPN drafts, a pretty solid value for a player who has hit at least 20 home runs in five of the last seven years and has 98 and 110 RBI in the past two seasons.
Staying healthy has been an issue, but Willingham is going to give you solid home run, RBI and OBP production (in leagues that count that) when he's on the field at a very reasonable price. As mid-round values go, Willingham might be the best.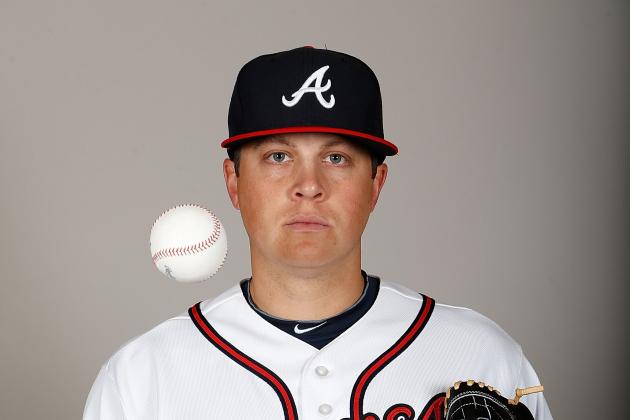 J. Meric/Getty Images

All Kris Medlen did once he became a starter in 2012 for the Atlanta Braves was post a 0.97 ERA, strike out 82 batters and accumulate 10 consecutive quality starts in 12 trips to the mound.
And yet, for some reason, he's available in the ninth round in ESPN 10-team drafts.
Yes, there are questions as to whether or not he can last a full season, seeing as his 138 innings pitched last year was a career high. But for a pitcher who flashed his stuff at the end of last season and could very well end up being in the top 10 in the pitching rankings, I think snagging him in the ninth round is a steal.
A risk, yes, but potentially a huge steal.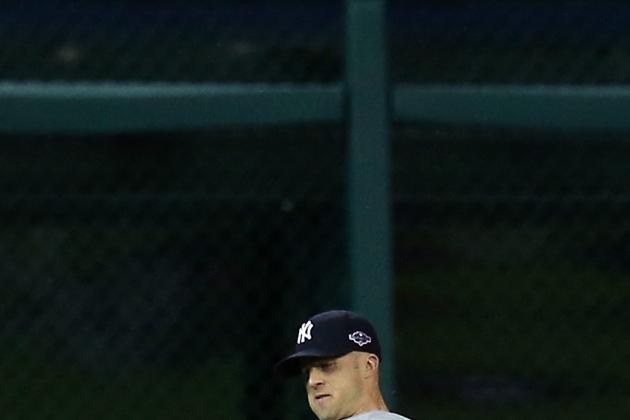 Jonathan Daniel/Getty Images

All of the injuries in New York might actually benefit Brett Gardner.
The speedy outfielder only played 16 games last season, but between 2010 and 2011 he stole 96 bases, scored 184 runs and added 83 RBI. He was off to a strong start last year before being injured.
One of the things that has traditionally capped his output is the fact that he is often dropped to the bottom of the order, but with Curtis Granderson, Mark Teixeira and Alex Rodriguez all nursing injuries, Gardner should start the season hitting either leadoff or in the two-hole.
And in ESPN drafts, he's currently being taken in the 15th round in 10-team leagues. For a player who is guaranteed to help you in the stolen bases and runs scored departments, that's a steal.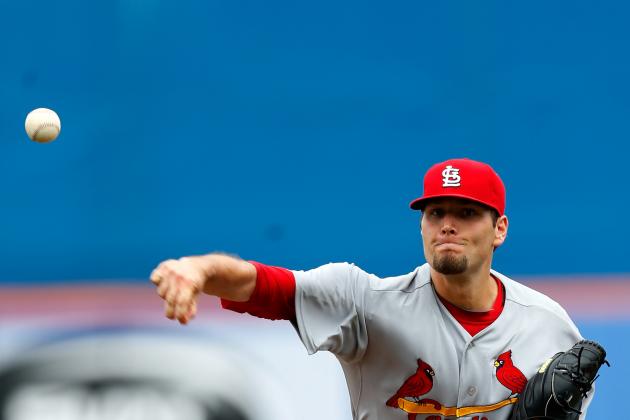 Chris Trotman/Getty Images

On one hand, Lance Lynn probably won't go 18-7 again this year, one of the reasons he was such a stud for fantasy owners last year.
On the other hand, if you can get him in the 15th round of your draft (his ESPN average draft position is 141.5), isn't he worth selecting just in case he has more of that magic in his system?
Take away the wins, however, and Lynn was still a very solid starter last year for fantasy owners, with a 3.78 ERA, 1.32 WHIP and 180 strikeouts. He won't be an ace on your fantasy staff, but if you can select a pitcher with top-25 potential in the 15th round, you do it.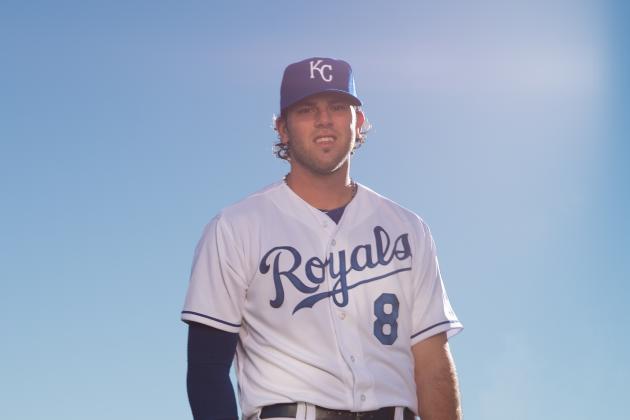 Rob Tringali/Getty Images

There's no question that Mike Moustakas has a lot of potential, especially in the power department. Last season, the 24-year-old third basemen hit 20 home runs and added 73 RBI in his first full major league season. Unfortunately, he also only hit .242.
Moustakas has been raking in the spring, however, hitting .452 with a home run and seven RBI in 12 games. There is a lot of excitement surrounding this young Kansas City Royals team, and Moustakas could break out in a big way this season.
Seeing as he's going in the 16th round in ESPN 10-team drafts, you won't have to pay a lot to find out if this is the year he puts it all together.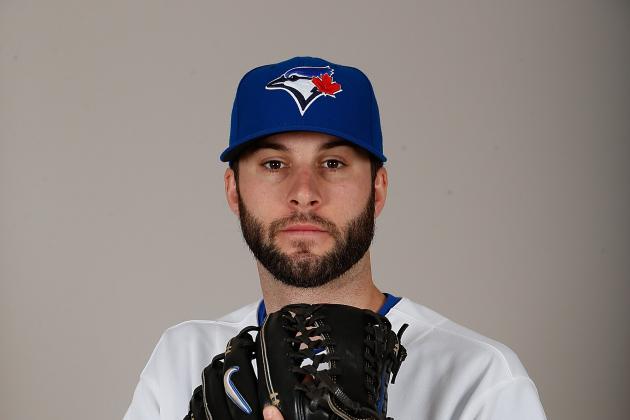 J. Meric/Getty Images

Very quietly—and despite losing a decent chunk of the season to injury—Brandon Morrow had an excellent 2012 campaign. In 21 starts, he went 10-7 with a 2.96 ERA, 1.11 WHIP and 108 strikeouts.
This season, Morrow will have an improved lineup supporting him and should face easier pitching matchups as the team's third or fourth starter after the Toronto Blue Jays added R.A. Dickey, Mark Buehrle and Josh Johnson.
Morrow is being taken in the 12th round of ESPN drafts (for 10-team leagues), so he's an excellent value. Don't be surprised if he quickly becomes a staple of your staff and one of your most consistent performers.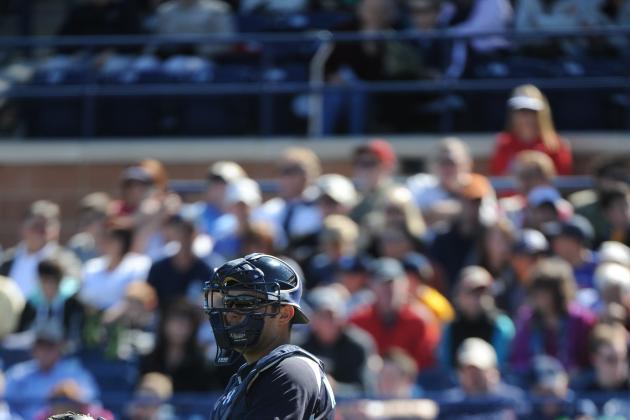 Rich Pilling/Getty Images

If you don't feel like using an early-round pick on Buster Posey and miss out on the next tier of options like Yadier Molina, Matt Wieters, Joe Mauer, Carlos Santana or Victor Martinez, you would be wise to simply wait until the later rounds and snag Montero.
The 23-year-old has a ton of power potential, and the Seattle Mariners moved in the fences for this season, meaning Montero could see his home run totals increase this year.
Montero showed some pop last year, hitting .260 with 15 home runs and 62 RBI in 135 games. Montero should easily reach 20 home runs and 75 RBI at the very least. Don't be shocked if he's a top-eight catcher this year.
Oh, and he currently has an ADP in ESPN leagues of 212.6, meaning he could be the steal of your draft if you take a flier on him.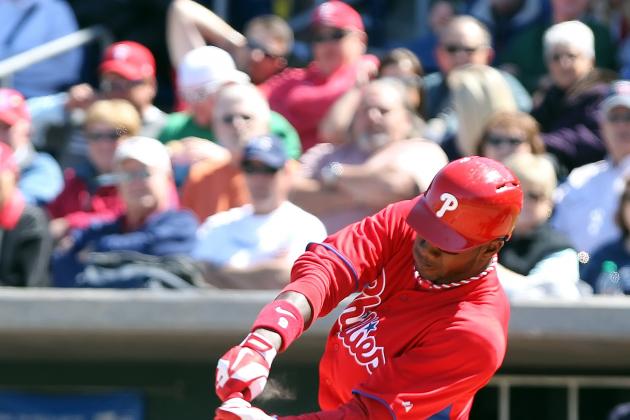 Kim Klement-USA TODAY Sports

Is this the year Domonic Brown finally lives up to his vast potential?
If his spring training is any indication, it will be. Brown is raking right now, hitting .432 with three home runs, four RBI and 15 runs scored in 14 games. He looks likely to earn a spot in the Philadelphia Phillies outfield and should start the season as the team's right fielder.
Plus, there is the possibility he won't even be drafted in your league, meaning you could slide him in as your final pick and potentially end up with a starting outfielder that flashes five-category output.
Brown has struggled in his previous stints with the big club, hitting .236 with 12 home runs and 56 RBI in 147 games over the course of three years. But this spring he seems to finally be playing up to his ability.
Remember, Brown was once considered one of the top talents in the minor leagues and general manager Ruben Amaro, Jr. regularly refused to include him in any trades. It looks as though that decision may finally pay off this season.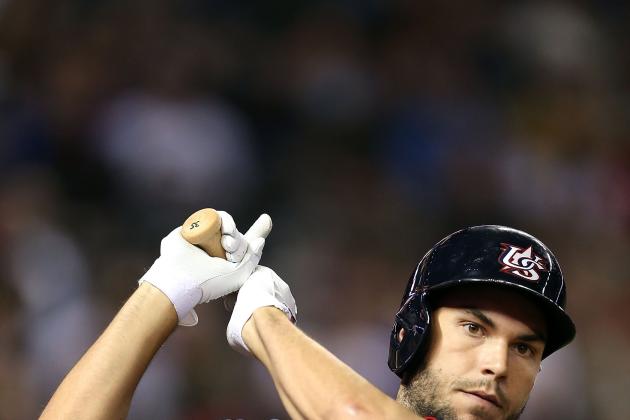 Christian Petersen/Getty Images

A sophomore slump killed Eric Hosmer in 2012.
After hitting .293 with 19 home runs and 78 RBI in 128 games during his rookie season in 2011, Hosmer regressed last year, hitting .232 with 14 home runs and 60 RBI. It wasn't pretty.
But just ask Jason Heyward whether or not sophomore slumps should be trusted. Like Hosmer, Heyward blew up during his rookie season before completely losing his stroke the following season, leading many to question what his real upside was.
All Heyward did last year was hit .269 with 27 home runs, 83 RBI, 93 runs scored and 21 stolen bases. Obviously, Hosmer won't put up the speed numbers, but he's fully capable of delivering a solid batting average and big-time power numbers.
And seeing as he's going in the 12th round in 10-team ESPN drafts, you'll be getting him at a steal. Don't trust the sophomore slump.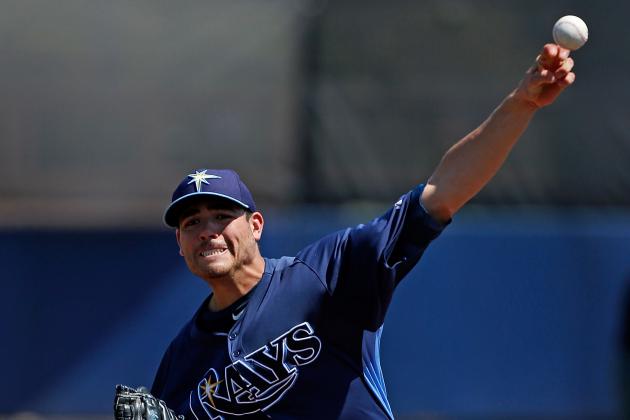 J. Meric/Getty Images

You've certainly heard of Matt Moore if you are a serious fantasy player, and like Kris Medlen he's being drafted in the ninth round of ESPN drafts (in 10-team leagues).
So why exactly is he a sleeper?
Because in the ninth round you could end up getting a top-five fantasy pitcher, that's why. Yes, Moore's stuff is that nasty and his upside is potentially that great.
Moore didn't have a great 2012—at least not compared to the lofty expectations that followed him from the minor leagues—but he did finish 11-11 with a 3.81 ERA, 1.35 WHIP and 175 strikeouts. Expect him to improve on those numbers and make you look like a genius for adding him in the middle rounds.