The 10 Most Valuable Players in World Football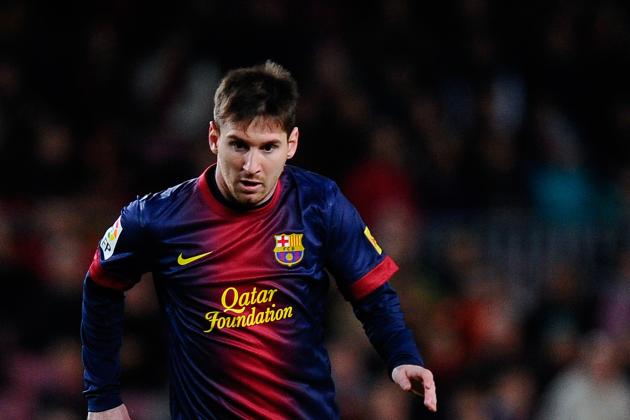 David Ramos/Getty Images

When considering the value of a player, there are a lot of factors that can apply. Some are obvious, including level of competition, strength of teammates and overall appeal to the general market. Some are not so obvious and may include factors such as marketing ability, locker room presence and ability to fit a particular manager's style.
With a little over two months to go in the European season, the value of players throughout Europe will fluctuate as the season winds down. Some players will continue to showcase their skills, hoping to extract a big transfer fee in the open market. Others will be playing for major trophies and a chance to add to their legacy.
Here is a list of the the most valuable players the game, based on their potential value in the global market, with value numbers being provided by Transfermarkt.
Begin Slideshow

»
Jasper Juinen/Getty Images

Market Value: €45,000,000
Going into last summer, Robin van Persie was the most wanted man in Europe. Coming off a 30-goal season with Arsenal, van Persie was determined to leave the club and knew that his stock might never be higher. And after signing with Manchester United for a record €30.7 million transfer fee, van Persie has so far proven to be worth every penny.
The Dutch striker has scored 19 goals this season and accounted for 28 percent of United's Premier League goals. As a result, United are 11 points clear of rival Manchester City in the Premier League title race, and are still in the hunt for another FA Cup title as well.
The unfortunate side effect of van Persie's form could be Wayne Rooney's place in the club, but for now it seems like the promise of trophies will keep them both satisfied, no matter who scores the goals.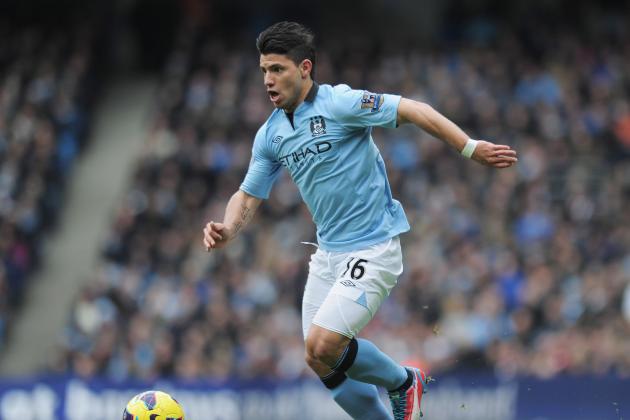 Shaun Botterill/Getty Images

Market Value: €45,000,00
Similar to Neymar, Sergio Aguero was considered a true prodigy when he was growing up in Argentina. At 15, he was the youngest player to ever play in the Argentine Primera Division, and moved on to be a part of the Argentina team that won the under-20 World Cup twice and the Olympic gold medal in 2008. He moved on to Atletico Madrid and was able to capture a Europa Cup title with them in 2010.
But after notching 75 goals in five seasons for the club, Aguero moved to Manchester City for a reported £38 million. The 2011-2012 season was the best of his career, as he notched 23 goals in the Premier League and proved to be a top striker in Manchester City's war chest of attacking players.
No matter what else he does for Manchester City, he will always be remembered for his stoppage-time winner against QPR in the final match of the 2012-2013 season, which gave the club its first title in 44 years.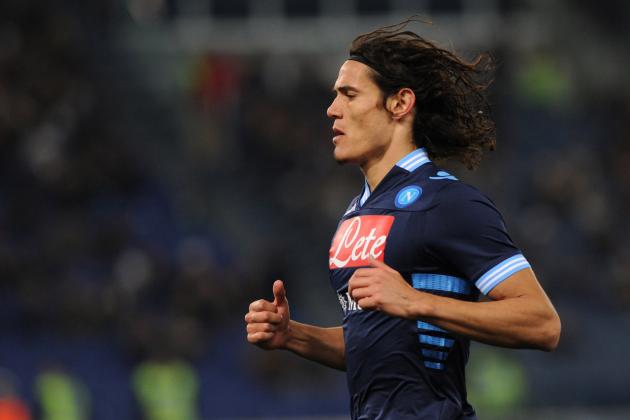 Giuseppe Bellini/Getty Images

Market Value: €45,000,000
Edinson Cavani has been an offensive force in Serie A since joining Palermo in 2007 and has scored over 100 goals in the Italian League. In Cavani's first season with Napoli in 2010-2011, he set the club record with 25 goals in Serie A competition.
But like many star strikers on smaller clubs, Cavani is seemingly destined to be picked up by a major club in the summer transfer window. Manchester City and Real Madrid and Arsenal (according to the Daily Mail) are said to be bidding for the striker's services, and wherever he goes it is unlikely that he will disappoint.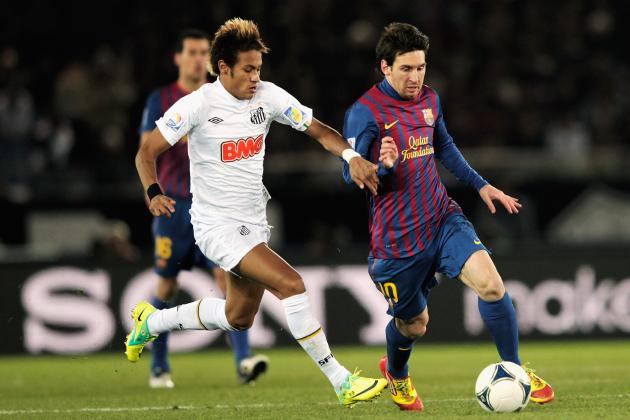 Lintao Zhang/Getty Images

Market Value: €50,000,000
At just 21 years old, there are many who believe it is just a matter of time before Neymar is crowned the best player in the world. The Santos star has sustained the hopes for the next generation of Brazilian football, and has every club in Europe ready to write a big check in exchange for his services.
Neymar is often compared to Messi, and the fact the he has scored over 100 goals at such a young age is certainly a promising sign. But many are waiting for Neymar to prove himself in Europe, which he will most likely do after the 2014 World Cup. If he performs well on that stage, there's a good chance that next year he will be at the top of this list.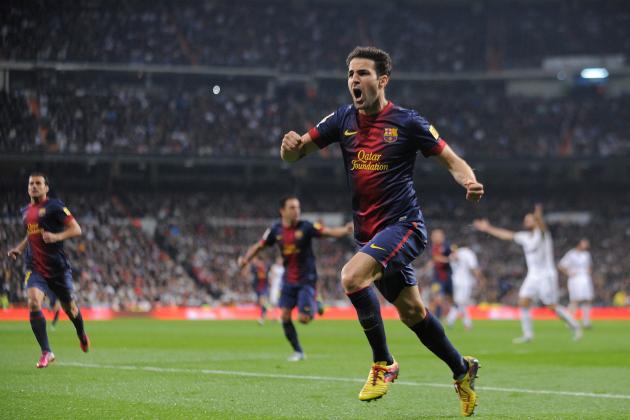 Denis Doyle/Getty Images

Market Value: €55,000,000
Yet another product of Barcelona's La Masia academy, Cesc Fabregas left the club at 16 to join Arsenal. While in London, Fabregas grew into one of the Premier League's most influential players and at just 21 years old was named Arsenal's captain. He did not disappoint, and in Fabregas' final five seasons with Arsenal, he created 466 goal-scoring chances, made 75 assists and scored 30 goals.
It seemed inevitable that one day Fabregas would return to Barcelona, and he has added another 15 goals to his career total since joining the club less than two seasons ago. It is unlikely that Fabregas will make another move any time soon, but he will always be in high demand if he ever decides to test the market again.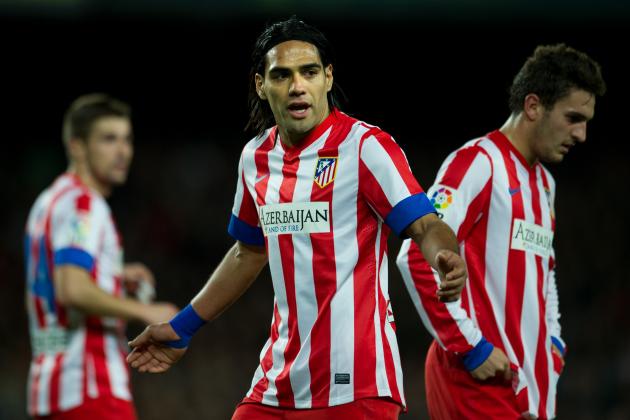 Jasper Juinen/Getty Images

Market Value: €60,000,000
Over the last three seasons at Atletico Madrid and Porto, Falcao has scored over 100 goals. The Columbian joined FC Porto in 2009 for a transfer fee of under €4 million, and scored a career-high 34 goals in that season.
Since joining Atletico in 2011, Falcao has been singled out for praise by high-quality managers like Pep Guardiola and Fabio Capello. He put the world on notice in a December match against Deportivo La Coruna, when he scored five goals in the 6-1 victory. A strong finisher with both feet, Falcao is widely considered to be the top transfer target this summer, and it is likely that you will see him in the English Premier League next season.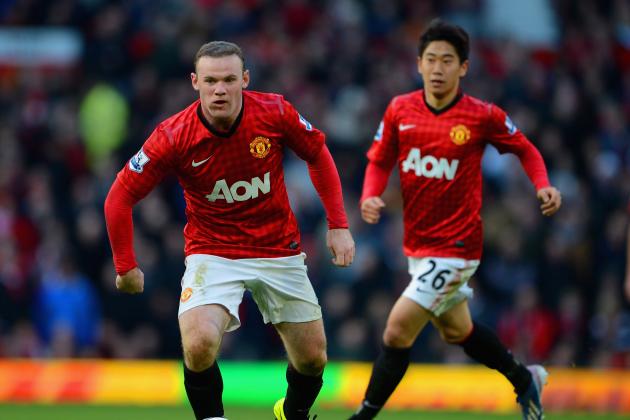 Michael Regan/Getty Images

Market Value: €65,000,000
Since joining Manchester United in 2004, Wayne Rooney has won four Premier League titles and a Champion's League title in 2007-2008. United looks to comfortably be on their way to a fifth title with Rooney on the roster, even though individually this has arguably been his least productive season.
Rooney was injured in the beginning of the season, but has still managed to score 11 Premier League goals. However, his exclusion from the starting lineup in United's UEFA clash with Real Madrid left many to question his value.
This year, Rooney has been somewhat overshadowed by Dutch striker Robin van Persie, who has rivaled his 30-goal pace from last season with Arsenal. At 27, everyone believes that Rooney has plenty of good football left in him, but if he is not able to mesh properly with van Persie and the rest of United's strike force, there will be plenty of clubs waiting to pick him up.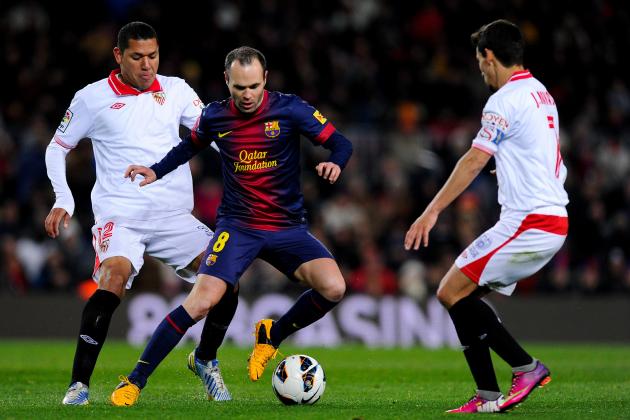 David Ramos/Getty Images

Market Value: €70,000,000
Andres Iniesta does not seem to get the publicity of his teammate Lionel Messi, but he serves as a catalyst to Messi's success. Over the last two seasons, nobody has assisted on more of Messi's goals than Iniesta, and he currently leads La Liga with 13 assists in 2012-2013.
Despite sharing the midfield with Messi, Iniesta is still individually considered one of the best players in the world, and twice has finished in the top three of Balon d'Or voting since 2009-2010.
Iniesta's brilliance is highlighted perhaps even more with Spain, where he scored the game-winner in the 2010 World Cup final and was selected as the player of the tournament for Euro 2012. Similar to Messi, Iniesta grew up in the famous La Masia academy, and it would be hard to see him ever leaving for another club.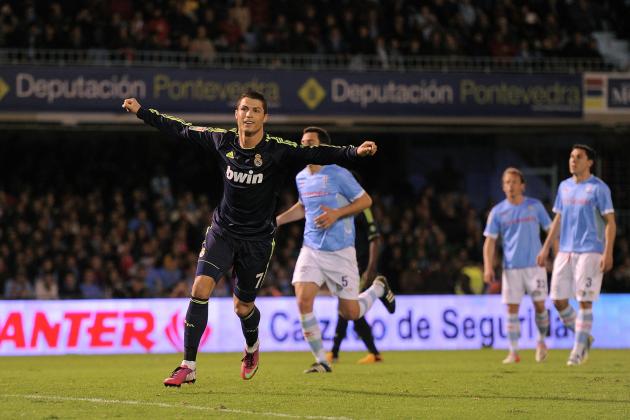 Denis Doyle/Getty Images

Market Value: €100,000,000
Whatever value Lionel Messi commands, you can expect Ronaldo to not be far behind. The Portuguese winger has proven his worth of late with clutch performances for both club and country.
At Euro 2012, Ronaldo scored three goals and led Portugal to the semifinals. For Real Madrid, Ronaldo has scored an astonishing 20 hat tricks since joining the club in 2010.
At times this season Ronaldo has not been happy with Madrid, and similar to his manager, he has not denied the thought that he could leave the Bernabeu. But Madrid's recent run of form, including home and away victories against Barcelona, and a major win at Old Trafford, should keep his wandering eyes focused on a potential UEFA Champion's League trophy.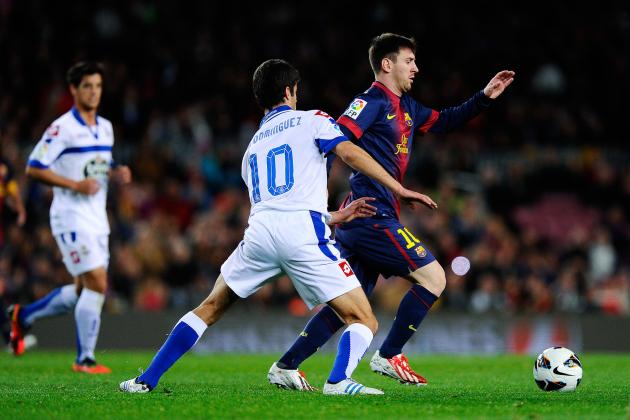 David Ramos/Getty Images

Market Value: €120,000,000
With four consecutive Ballon d'Or awards and the ability to seemingly score at will, Lionel Messi would undoubtedly command the highest transfer fee in the history of European football. He scored a record 91 goals in the 2012 calendar year, and his 40 goals so far in the 2012-2013 season are more than 14 of the 20 teams in La Liga.
At just 25 years old, Messi only appears to be getting better, and will be looking to add another Champion's League trophy to his mantle this spring. And don't look for Messi to stir up any transfer rumors—he joined Barcelona at 13 and recently extended his contract with the club through 2018.