MLB Players with Unreachable Expectations in 2013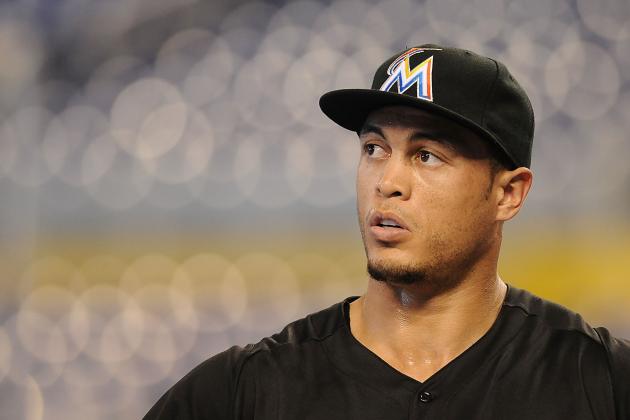 Jason Arnold/Getty Images

Expectations, like goals, can be a good thing for players as they have something to strive for over the course of a long season. It is double-edged sword, though, because if the expectations are too high it can become crushing for players as they are not able to live up to them.
Entering the 2013 season, there are five MLB players who have high expectations placed on them by fans that may be unattainable.
Begin Slideshow

»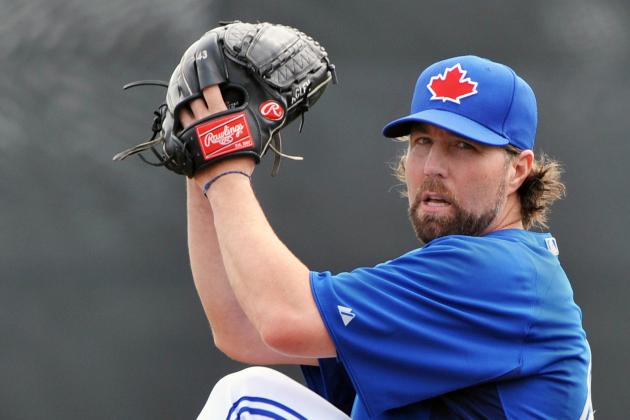 Al Messerschmidt/Getty Images

R.A. Dickey was traded to the Toronto Blue Jays after having a career year with the New York Mets that culminated with an NL Cy Young award last year. Even after having a great year, he is entering the season with a number of question marks.
He started his career in the American League and spent seven seasons there with three different teams. It wasn't pretty as he has a career AL ERA of 5.43 and a record of 22-28. This time around will be different as he now has the knuckleball as his primary pitch.
The other big question is how Dickey will react to the pressure of pitching on a team with high expectations that have come with all the moves the Blue Jays made this winter.
He has spent the past three seasons on a Mets team that had not been considered a real contender for the playoffs; now he will be looked upon as the leader of the pitching staff to knock off the Yankees, Orioles, Rays and Red Sox.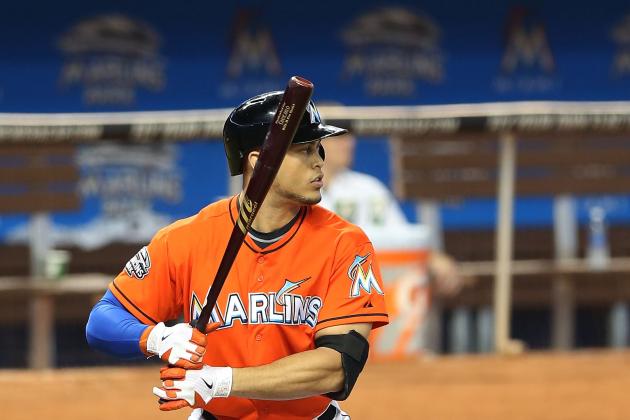 Marc Serota/Getty Images

Giancarlo Stanton had a breakout year last year and is the only big bat left after Miami's fire sale this winter. Over the past two seasons, Stanton has hit 71 home runs and 173 RBI and is one of the better young hitters in the game today.
The problem is that he is the only player the Marlins have who can do damage on the scoreboard. If opposing managers are smart, they would not give Stanton any good pitches to hit and rather walk him than let him turn on a pitch.
If teams do decide to use this strategy, Stanton's numbers will drop and the Marlins offense will be non-existent.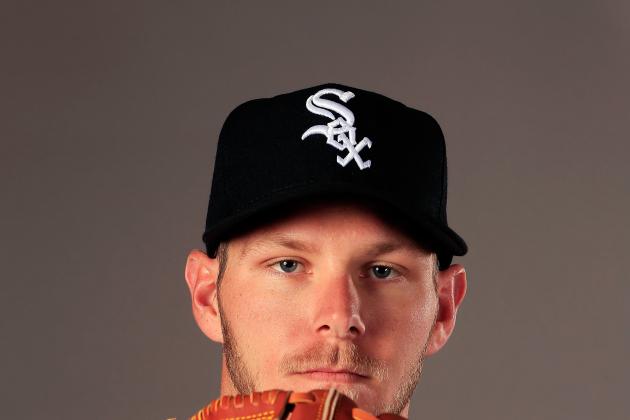 Jamie Squire/Getty Images

Chris Sale signed a five-year extension this past winter with a guaranteed $32.5 million. The final dollar amount could end up being as much as $60 million if the White Sox pick up two options at the end of this contract. This is a big contract to offer a player who has had only one year as a starter.
The last time the White Sox made this type of commitment to a young pitcher it did not work out very well as they are still dealing with the five-year, $65 million contract they gave to John Danks back in 2011. Since that contract, he has gone 11-16 with an ERA close to 5.00.
Chris Sale had a great first half last season, going 10-2 with a 2.19 ERA and holding opponents to a batting average of .198. However, after the All-Star break, he was very average with a 4.03 ERA, record of 7-6 and an opponents' batting average of .274.
The big question remaining is this: Was Sale's second half due to him getting tired down the stretch, or did batters figure out how to hit against him? Either way, there will be a lot of pressure on the starting pitcher to live up to expectations that come with a big contract extension.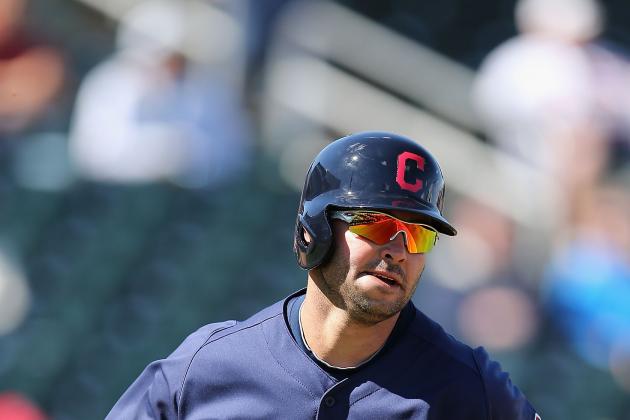 Christian Petersen/Getty Images

Like Chris Sale, Nick Swisher will have to deal with the expectations that come with signing a big contract. He left New York City and agreed to a four-year deal worth $56 million with the Cleveland Indians.
The outfielder is coming off one of the better years of his career, as he hit .272 with 24 home runs and 93 RBI in 2012 but completely fell apart once the postseason rolled around. In eight games last year, he only hit .167, had two RBI and struck out 10 times in 30 at-bats.
These numbers are pretty much on par with his career postseason numbers of a .169 batting average, eight RBI and 46 strikeouts in 154 at-bats.
The Indians have young hitters like Carlos Santana and Michael Brantley who will be looking to Swisher to lead by example. The problem is that while he is a good player, he is not the type to lead an offense and could struggle this coming season.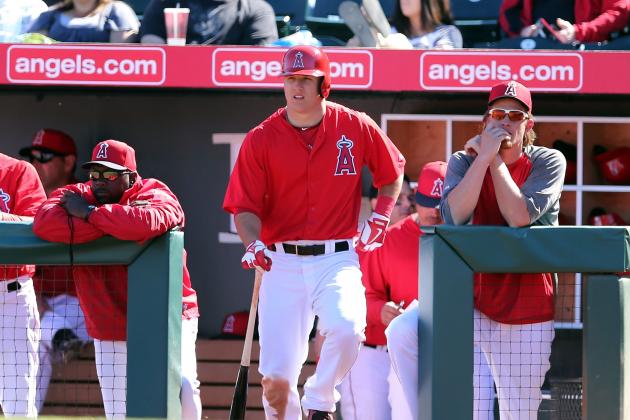 Christian Petersen/Getty Images

Mike Trout is one of the top players in the game today, but when a player is in serious contention for the MVP in his rookie year, expectations tend to get out of control. This could be the case for Mike Trout in 2013.
To start the 2012 season, Trout was playing in the minor leagues and wasn't called up until a month into the season. This has Angels fans dreaming about the kind of numbers Trout can put up in a full season at the major league level.
The problem is that Trout may have set the bar too high because generally the idea is that younger players develop over time and peak later in their career. The numbers Trout puts up in 2013 may mirror what he did in 2012, or even regress a bit, but it is hard to realistically see him improve his stat line.