The Biggest X-Factors in the SEC Tournament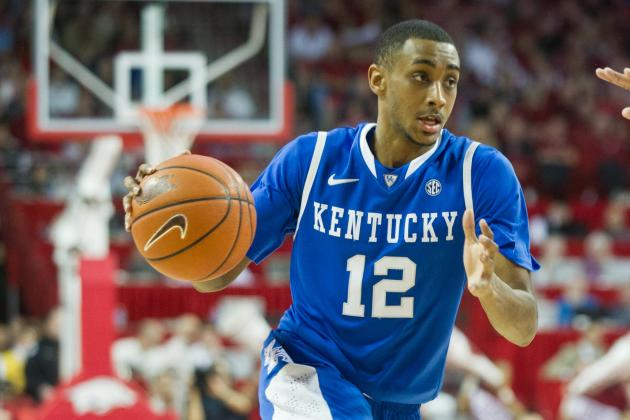 USA TODAY Sports

The SEC tournament is as wide-open a conference tournament as there is this week.
There are currently just two teams that can feel good about their NCAA tournament prospects: Florida and Missouri. Others like Kentucky, Alabama, Ole Miss and Tennessee are playing for their tournament lives and need to make a deep run in Nashville to get on the right side of the bubble.
On each of those teams, there are players who make them go and ultimately determine whether they win or lose. Those players will be the X-factors in how this SEC tournament plays out.
Here are the biggest X-factors in the SEC tournament.
Begin Slideshow

»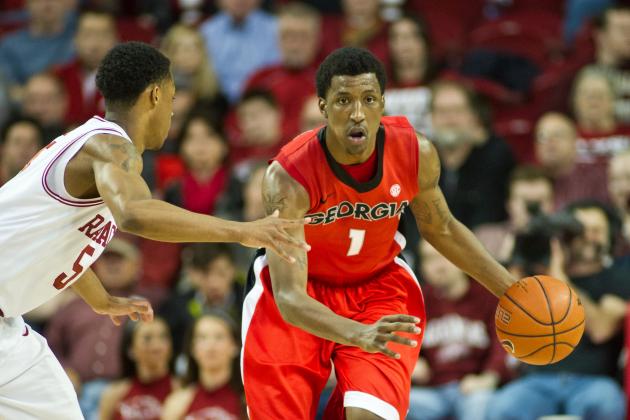 USA TODAY Sports

When looking for a team that could come somewhat out of nowhere to win the SEC tournament, look no further than the Georgia Bulldogs. In its last three games, Georgia has beaten Tennessee and Kentucky each by 10 points, and the Bulldogs lost on a half-court buzzer-beater at Alabama Saturday.
If that happens, it will be in large part because of Kentavious Caldwell-Pope, one of the best players in the conference. He is averaging 18 points and 6.9 rebounds per game while scoring in double figures every game this season.
With a few breaks, Caldwell-Pope is good enough to carry Georgia to an SEC tournament title.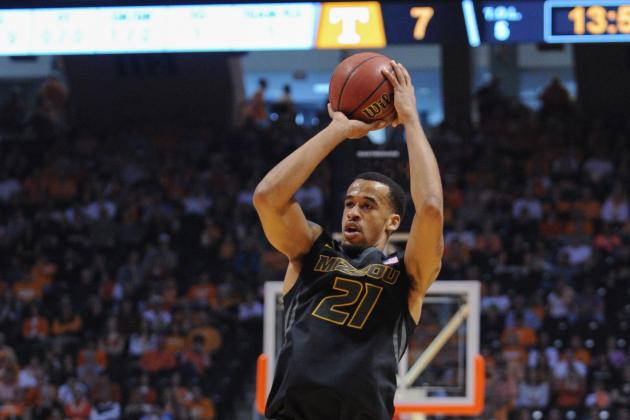 Randy Sartin-USA TODAY Sports

After missing five games in January due to a knee injury, Laurence Bowers has regained his form as the postseason rolls around.
It took him a little while to mentally get over the injury, and he struggled working his way back. At Arkansas on Feb. 16, Bowers had just two points on 1-of-10 shooting in Missouri's 73-71 loss.
Those struggles are in the past. In the last three games, Bowers is averaging 22.3 points and shooting 66.7 percent from the field.
Missouri will have to win four games to cut down the nets in Nashville, but with Bowers playing at such a high level, there is a very real possibility that could happen.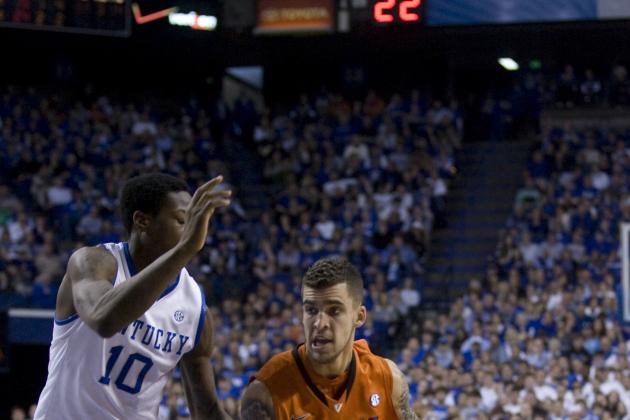 Mark Zerof-USA TODAY Sports

Scottie Wilbekin has really improved in his junior season, and he will play an important role as Florida tries to gain some momentum with a conference tournament title heading into the NCAA tournament.
Wilbekin sets the tone for the Gators defensively, drawing the task of guarding the opposing team's point guard. The pressure he puts on the ball is a big reason Florida is second nationally in defensive efficiency, according to KenPom.com.
Offensively, Wilbekin plays a mostly facilitator role, averaging 5.1 assists per game. He could have the ball in his hands down the stretch of a close game, a situation Florida has not handled well this season.
Randy Sartin-USA TODAY Sports

It would be tough to find a player in the SEC who is playing better than Tennessee's Jordan McRae. In large part because of McRae, the Volunteers find themselves in the NCAA tournament bubble conversation heading into this week's SEC tournament in Nashville.
McRae has scored at least 15 points in each of the last seven games. He had 34 points in a win over LSU on Feb. 19, and he put in 35 points in a losing effort at Georgia on March 2.
Tennessee has won eight of its last nine games, and the Volunteers could ride that momentum along with McRae's hot hand to a conference tournament title.
Alabama is clinging to its NCAA tournament hopes thanks to Trevor Releford. He's been the Crimson Tide's best player this season, and his half-court heave at the buzzer also beat Georgia on Saturday.
Releford has been one of the best players in the league this year. He has scored at least 16 points in five of the last six games and is averaging 15.6 points while shooting 43.6 percent from long range.
At this point, Alabama is a desperate team playing for its NCAA tournament life. That desperation, along with Releford's leadership, could propel the Crimson Tide to a run in Nashville.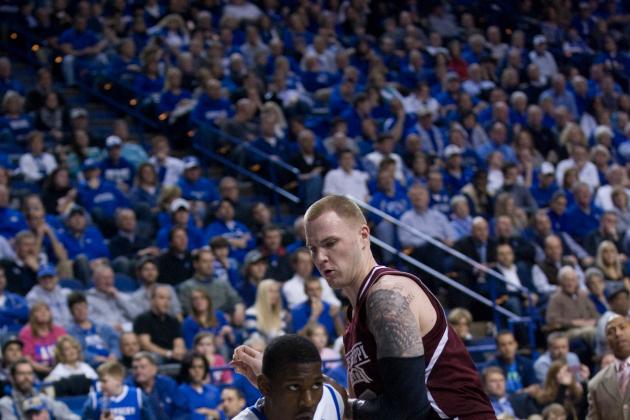 Mark Zerof-USA TODAY Sports

The key for Alex Poythress is toughness, something he has not demonstrated on a consistent basis this season. However, he stepped up in a big way Saturday against Florida. Poythress only had nine points, but he also had a season-high 12 rebounds and made several scrappy, winning plays.
Poythress has talent. Despite his struggles, he is still averaging 11.6 points and 6.2 rebounds while shooting 58.4 percent from the floor.
If he plays with the kind of effort and toughness he showed against Florida in Nashville, Kentucky will be tough to beat.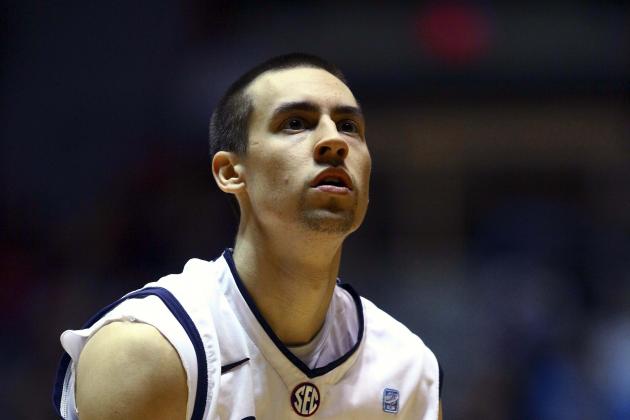 Spruce Derden-USA TODAY Sports

One thing is certain this week in Nashville: Marshall Henderson is going to shoot a lot of threes. It doesn't matter if he is hitting from deep or having an off night, Henderson will get his shots. Whether or not they are going in will determine if Ole Miss can cut down the nets.
In losses to lowly South Carolina and Mississippi State in the last month, Marshall was a combined 6-of-29 from downtown.
Lately, Marshall has rediscovered his shooting stroke. He has averaged 23 points over the last two games and made seven of 16 from the arc.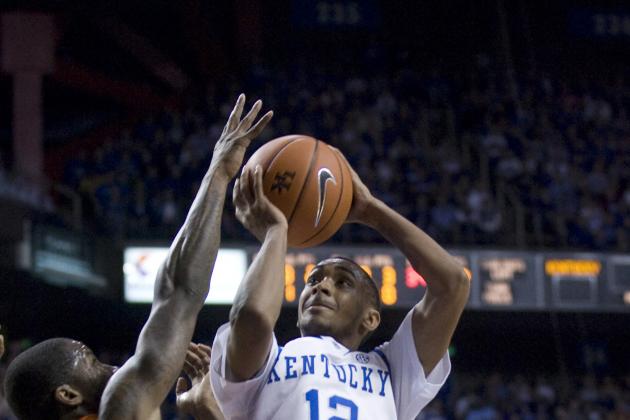 Mark Zerof-USA TODAY Sports

Consistent point guard play has been a big issue for Kentucky, and Ryan Harrow has been at the center of those struggles. In consecutive losses at Florida and Kentucky in February, Harrow had no points, one assist and three turnovers.
Lately, Harrow has turned it around. He has scored in double figures in the last six games and is taking better care of the ball with seven turnovers over that stretch.
If Kentucky is going to make a run in Nashville, it will need Harrow to continue to play well.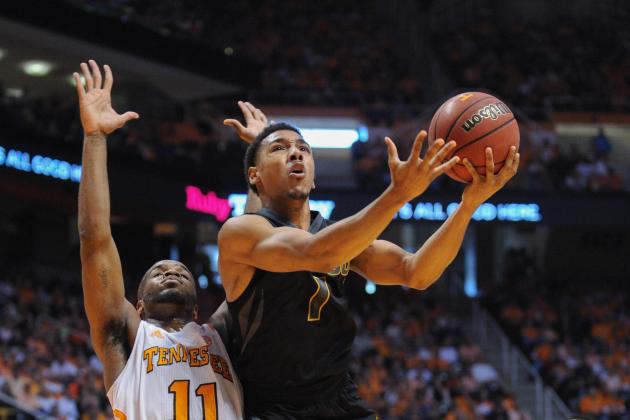 Randy Sartin-USA TODAY Sports

Phil Pressey is one of the best point guards in the country. He's also one of the best playmakers in the conference with great vision and passing ability. Pressey is leading the SEC with 7.1 assists per game.
Where Pressey has struggled has been in late-game situations. He has come up short in one-possession losses to LSU, Texas A&M, Arkansas, Kentucky and Tennessee. Whether he can make a play or two in clutch situations will determine if Missouri can win the SEC title.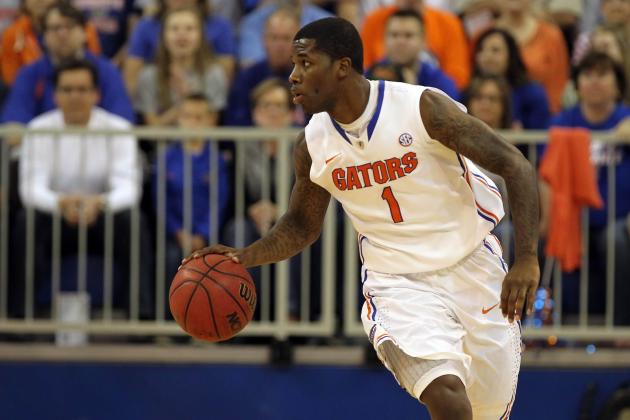 Kim Klement-USA TODAY Sports

Florida's Achilles' heel this year has been close games. The Gators are 0-5 in games decided by single digits, and they have struggled mightily in those pressure-packed situations.
Kenny Boynton has been the player who has had the ball in his hands with the game on the line, and chances are he will be the player who will be charged with making a play in those situations in the future.
Boynton's problem is that he keeps settling for perimeter jump shots. That didn't work against Missouri, and it didn't work this past weekend against Kentucky.
For Florida to win three games in Nashville, it will need to overcome its late-game struggles, and that starts with Boynton.