The All-Motorsport Power Rankings: Week 13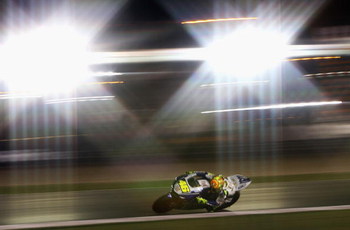 A quieter weekend, with F1, Sprint Cup, Indycar, WRC and most everything else taking a week off after their opening salvoes.
So again the more low key series were left to take centre stage. A1GP ponders towards its finale, NASCAR's Nationwide Series went to Music City and Moto GP got underway.
Eventually (as Mother Nature again tried to get in on the Power Rankings).
You may also notice the Rankings have been delayed by a day - that has nothing to do with Easter, or rain, and everything to do with my 'k' key not working yesterday.
15. Nelson Piquet Jr. (F1)
14. Helio Castroneves (Indycar)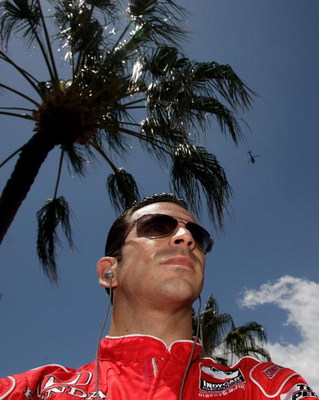 Without even racing a car he's managed to beat Nelson Piquet! Incredible!
Now to beat the IRS...
13. Anthony Davidson (FIA GT)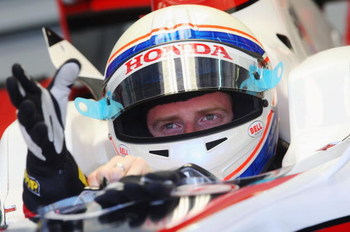 12. Dani Sordo (WRC)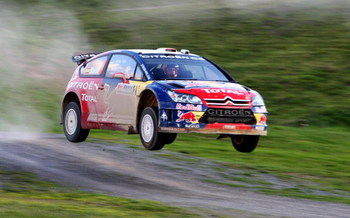 Not really the kind of "spark" the WRC needs.
11. Marino Franchitti (Le Mans 24hrs)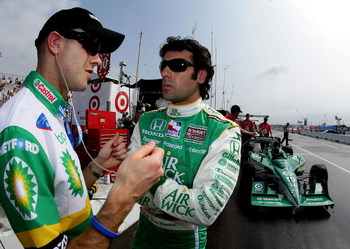 Marino is giving Dario a run for his money in the Franchitti family "Drive the most cars in a year" race.
Confirming a GT2 Aston seat means Dario is leading 3-2.
10. Scott Sharp (Indycar)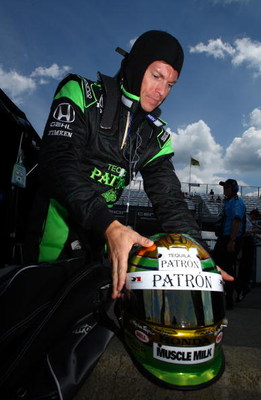 9. Tonio Luizzi (A1 GP)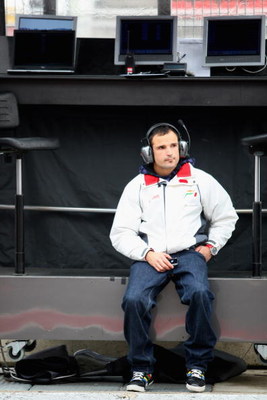 Most unsurprising result of the week:
8. Robert Doornbos (A1 GP)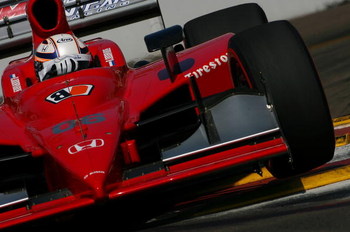 7. Ross Brawn (F1)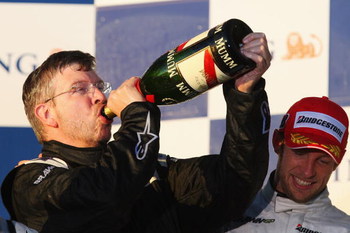 Ross used to be at Ferrari – he must know how to get his way with the FIA.
6. Neel Jani (A1 GP)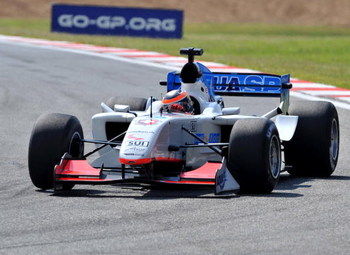 Another weekend, another win for Switzerland.
Think–if only they hadn't have banned racing...
5. Adam Carroll (A1 GP)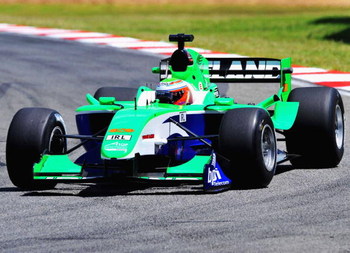 Despite a race two-penalty Carroll and Team Ireland still top the A1GP.
I'm trying hard to get interested in it...
4. Valentino Rossi (Moto GP)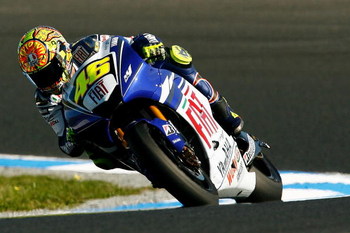 3. A.J. Allmendinger (NASCAR)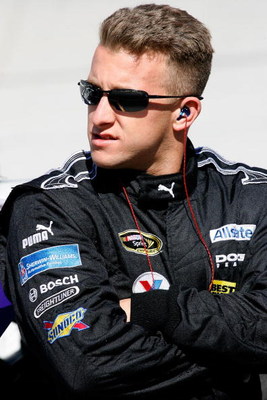 2. Joey Logano (NASCAR)
Oh, I remember Joey Logano!
He's the one who was quick once.
1. Casey Stoner (Moto GP)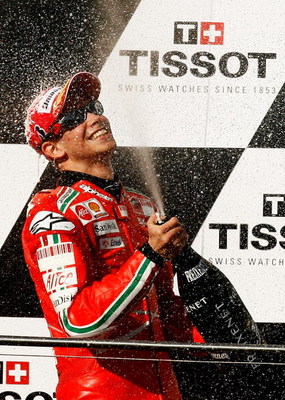 Another series with a potential for a quiet, dramatic title fight.
First blood to Stoner, topping every session at Losail, and pacing the race (when Mother Nature let him).
Keep Reading