After Dispatching the Pacers, Are the Heat Headed for Something Historic?
Use your ← → (arrow) keys to browse more stories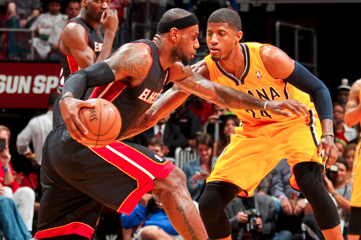 It was supposed to be the clash of the titans. Sure, Miami has run over everyone else in a 17-game winning streak, but Indiana was going to be different. They had blasted Miami twice this season, dominating them with smothering defense. This would be a test worthy of Miami. Miami wouldn't just be able to turn it on and decide when the game was through. Whoops. Miami 105, Indiana 91.