4 Teams with the Most to Prove in Big East Tournament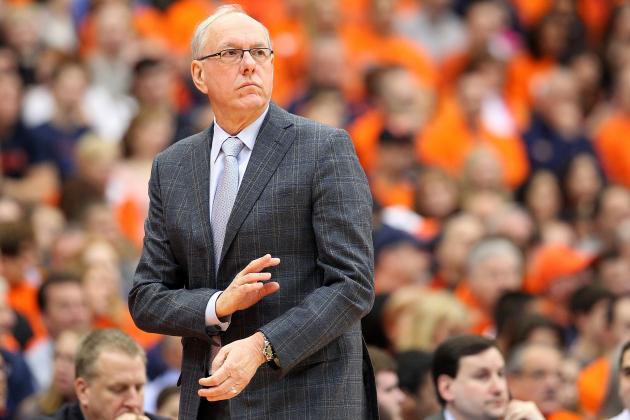 Nate Shron/Getty Images

The regular season failed to provide many conclusions in conference play. Georgetown, Louisville and Marquette finished tied atop Big East standings, while several squads remain on the NCAA tournament bubble.
A few conference members begin the postseason firing on all cylinders, while others are playing with house money as extreme underdogs. Big East Tournament action begins Tuesday and is sure to impact the NCAA bracket, opening the door to tourney town for some and closing out the 2012-13 campaign for a collection of teams.
The Big East Tournament annually provides some of college basketball's most thrilling moments as national powers vie for a conference crown. With the conference on the verge of a major breakup, it's a chance for many of these longstanding rivals to battle one final time for Big East supremacy.
Days away from the postseason frenzy, here are a few programs with plenty to prove in conference tournament action.
Begin Slideshow

»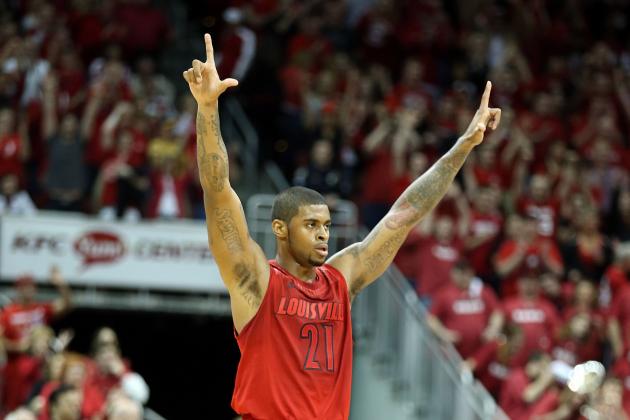 Andy Lyons/Getty Images

A January lull slightly tempered expectations for this talented team. The Cardinals were selected No.1 in the Big East Preseason Coaches' Poll, receiving 14 of 15 first-place votes.
Louisville is preparing for its seventh straight NCAA tournament appearance and recent history suggests Rick Pitino's team could be in store for a lengthy postseason stay. The Cardinals have advanced to at least the Elite Eight in three of the past five seasons, highlighted by a 2012 trip to the Final Four.
The team has won seven in a row and appears to peaking at the right time, but the true test comes in conference tourney play. The Cardinals wrapped up the regular season with a 16-point win over Notre Dame.
Louisville's three consecutive defeats (versus Syracuse, Villanova and Georgetown) in late January have faded in the rear-view mirror but serve as a reminder of the Cardinals' occasional inconsistencies.
The Cardinals are 3-3 against nationally ranked teams. Unless Louisville looks the part of a title favorite during the Big East tourney, questions are sure to remain about this squad's staying power.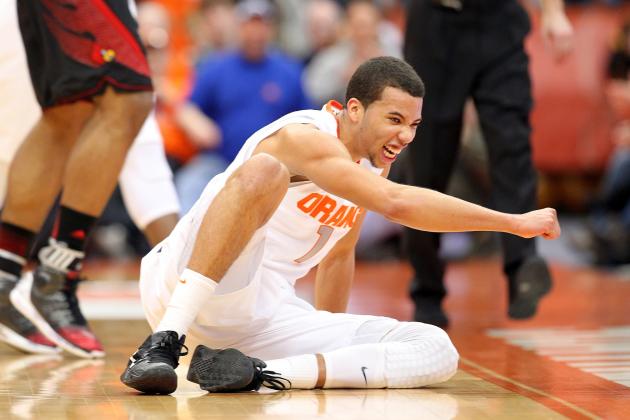 Nate Shron/Getty Images

Things have gone downhill in a hurry for Jim Boeheim and the Orange. Syracuse is 5-7 since Jan. 26, when the team owned an 18-1 record.
The squad's final Big East regular season ended in embarrassing fashion, as Georgetown jumped out early against the Orange and cruised to a 61-39 victory. The Hoyas completed a season sweep against struggling Syracuse and highlighted the team's inability to consistently produce points across its lineup.
Point guard Michael Carter-Williams remains the conference leader in assists and steals, but he's not a consistent enough shooter (39 percent from floor) to carry the offensive weight along the perimeter. When forward C.J. Fair finds his mid-range game, he can be a superb playmaker, but Syracuse can't afford for a slow start from him or any of its supplemental players in the Big East Tournament.
The regular season-ending slump sent Syracuse spiraling from a potential top seed in the NCAA tournament to a team that appears destined for a one-and-done postseason experience. No team has more to prove at Madison Square Garden.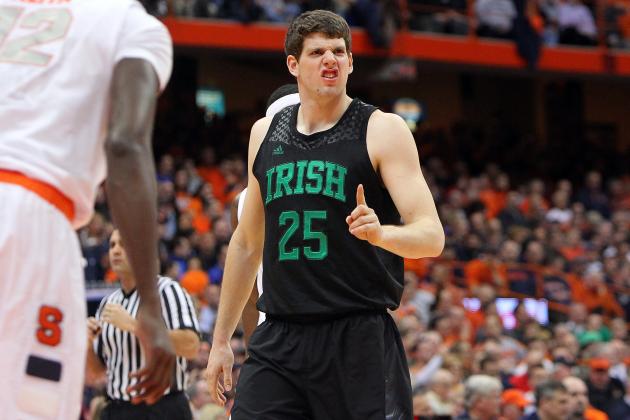 Nate Shron/Getty Images

Notre Dame is no stranger to postseason visits under head coach Mike Brey. The Fighting Irish are a routine fixture of the NCAA tournament bracket.
During Brey's 13-year tenure in South Bend his teams have qualified for eight NCAA tournaments (that number will soon climb to nine). But Fighting Irish fans will be the first to tell you this squad simply hasn't been up to the task come tourney time.
Notre Dame hasn't been able to break past the Sweet 16 with Brey at the helm. Even more startling are the six NCAA tourney trips that ended in first- or second-round upsets.
If the Fighting Irish hope to reverse the trend, a successful postseason starts in the conference tournament. Notre Dame has never advanced to a Big East title game, but a veteran-laden team is intent on making a deep postseason push.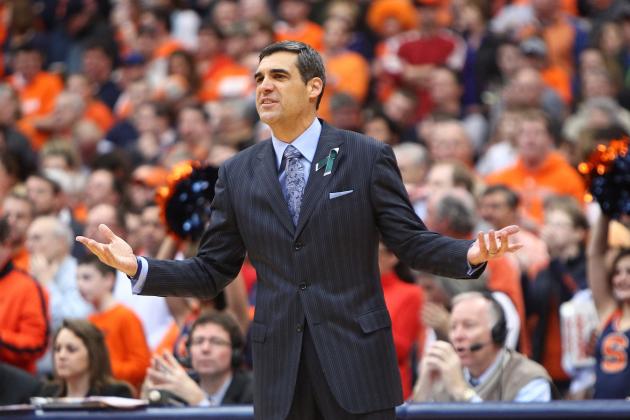 Nate Shron/Getty Images

Villanova could be viewed as the Big East's version of Dr. Jekyll/Mr. Hyde. It's time for the team to show its true colors in the conference tourney, as the Wildcats hope to seal a solid seed in the NCAA tournament.
Jay Wright's team is frustrating because as impressive as some of its wins have been, the list of losses leave you doubting Villanova's capabilities to pull off a deep postseason run.
The Wildcats won three games against teams ranked among the nation's top five at the time of matchup (No. 5 Louisville, No. 3 Syracuse and No. 5 Georgetown). Those victories were gritty and showed a side of this squad that leads you to believe Villanova could emerge as a dark-horse conference title contender.
Head-scratching defeats land on the other end of the spectrum, raising legitimate concerns about the Wildcats' persistence.
Villanova suffered a season sweep to Providence, a program that's improved but is hardly on the verge of joining Big East elites. Pittsburgh also won a pair against Villanova, including a 15-point victory in Philadelphia.
A Feb. 25 matchup at Seton Hall provided perhaps the most perplexing result of a roller-coaster season. The Wildcats wilted late against the lowly Pirates, surrendering a four-point lead with 16 seconds to play on the way to a 66-65 defeat.
The loss put Villanova's NCAA tournament hopes in jeopardy before a March 6 win over No. 5 Georgetown gave the team's tourney resume a major boost. Now which version of these Wildcats will we see take the court in New York City?