Hidden Factors That Keep Miami Heat Thriving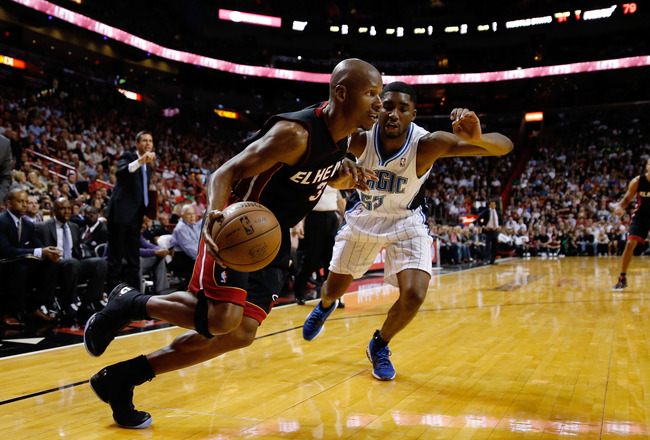 Chris Trotman/Getty Images
The ongoing narrative of the Big Three carrying the Miami Heat is a bit tired and lazy at this point. Yes, LeBron James is having a career year. And yes, Dwyane Wade and Chris Bosh are playing as well as they have at any point over the past two-plus seasons. But there's far more to the success of the Miami Heat than the three men who decided to join forces in the summer of 2010.
As talented as James, Wade and Bosh are, they wouldn't have been able to clinch a playoff spot eight days into March without a strong supporting cast behind them. The contributions of Ray Allen, Mario Chalmers, Shane Battier and others are far too important to be summarily glossed over. And once you take a peek behind the curtain, it's clear that there are quite a few hidden factors behind the Heat's rise this year.
Keep Reading

Miami Heat: Like this team?