TNA Lockdown 2013 Preview: How Will Each Match Go Down?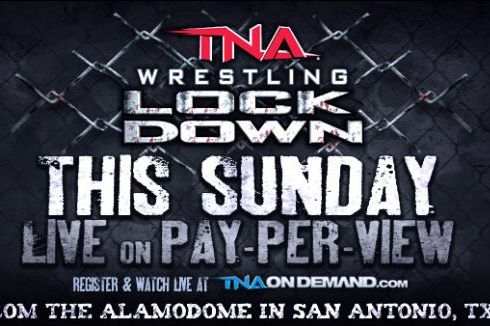 IMPACTWrestling.com
TNA Wrestling and Direct Auto Insurance present Lockdown live on pay-per-view on March 10 in San Antonio, Texas.
Dixie Carter stated via Twitter that Lockdown broke the previous record for highest U.S. attendance for a TNA event.
Eight matches have been announced for pay-per-view, four of which will be championship matches. The World Heavyweight, Tag Team, X-Division and Knockouts Championships will be on the line.
Tune into watch TNA stars Jeff Hardy, Bully Ray, Sting, James Storm, Austin Aries, Bobby Roode, Kurt Angle, Aces & 8s, Samoa Joe, Magnus, Eric Young, Rob Terry, Kenny King, Zema Ion, Robbie E and many more.
Let's run down that card with my predictions on each and every matchup.
Begin Slideshow

»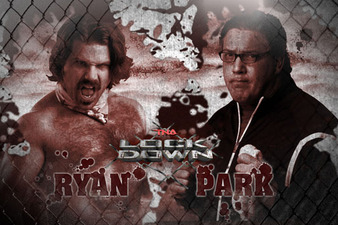 IMPACTWrestling.com
This match is a last second addition to the Lockdown card, but I'm not complaining. Who doesn't like Joseph Park? He's definitely become one of the best characters in wrestling today, if you ask me.
I'm expecting Park to get the win here.
This match almost serves as a way of keeping Joseph Park relevant before they venture into this lawyer's hometown of Chicago, Ill., this Thursday for Impact.
Prediction: Joseph Park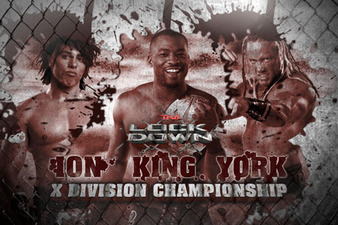 IMPACTWrestling.com
I think it's interesting to note that RVD isn't involved in this match. He hasn't used his rematch against Kenny King, and it's been rumored that his TNA contract is set to expire soon, so maybe he's on his way out.
I see King retaining here because it feels as if his X-Division title run hasn't officially started.
Hopefully, after Lockdown and with King as champ, TNA will treat the X-Division as something more than random filler matches that work from pay-per-view to pay-per-view.
Prediction: Kenny King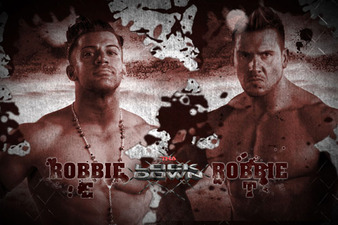 IMPACTWrestling.com
This...this is disheartening. I spoke about it in this article, and I don't want to discuss it anymore.
Just leave the memories alone.
Prediction: Rob Terry mauls him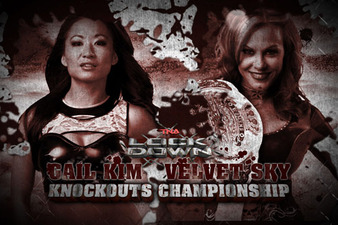 IMPACTWrestling.com
I'd say that Velvet wins because it's too early to take the title off her, but we've seen that done in the past. And, to be honest, I could actually picture this match going either way.
With TNA pushing towards a feud between Gail Kim and Knockouts referee, Taryn Terrell, I could imagine Gail winning here, so that feud could be for the title.
However, I'd like to see Velvet get one good reign as champion. Velvet is easily the most popular TNA Knockout on the roster, and seems like a good person for TNA to craft the division around.
Meanwhile, TNA can keep pushing the envelope for a non-title feud between Gail and Taryn. When was the last time we got to witness a non-title feud between two Knockouts—in 2007 when the division first started?
Prediction: Velvet Sky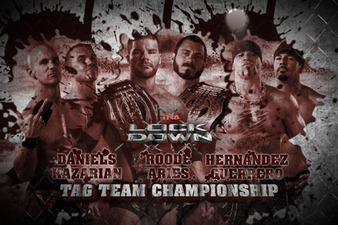 IMPACTWrestling.com
To be honest, I was hoping for this to only be between Bad Influence and the Greatest Common Factor (Aries and Roode).
There's just nothing interesting about TexMex, not to mention the fact that they've been booed when they won the titles in Phoenix, Ariz., at BFG, and again while in the UK.
I'm expecting this match to be similar to that of the tag title match at BFG, only Roode and Aries will fill in the spot left by Phenomenal AmazeBalls (Styles and Angle).
Aries and Roode still have a lot of gas in the tank for their reign, relationship and overall quest to conquer all the gold in TNA. I'm picking them as the winners, and hoping for a clash with Bad Influence in the not-so-distant future.
Prediction: Bobby Roode and Austin Aries retain
IMPACTWrestling.com
Kurt Angle has a long history of stellar performances at Lockdown, and Wes Brisco has only been on the TNA roster since November. With that in mind, and the teacher versus student dynamic, this matchup should be interesting.
This match could be a make or break moment for the young Wes Brisco. A solid performance could win over fans, while a bad performance could make for fans to continue campaigning for him to be sent to OVW, or out of TNA all together.
I will predict the upset and say Wes Brisco defeats Kurt Angle. Not in clean fashion of course, but I could imagine D'Lo Brown, the man Angle revealed as A&8s VP, will play some kind of role in this match.
D'Lo Brown gave Wes Brisco a 'Yes' vote for his Gut Check, and D'Lo Brown will give Wes Brisco a major victory over Kurt Angle.
Prediction: Wes Brisco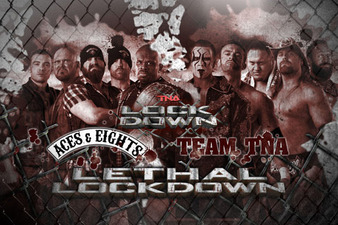 IMPACTWrestling.com
This match is a bit harder to predict, because the Aces & 8s have such a long track record of losing.
This past Thursday, they've managed to do what every heel team does, and that's secure the man advantage for the Lethal Lockdown. That doesn't always guarantee a win though.
If TNA has any goals or hopes of keeping Aces and 8s alive and well, the biker gang will emerge victorious. If they are to lose, that would be the death of them. Team TNA would overcome, and there's no turning back.
Bottom line, Aces & 8s need to win this match if they have any hopes of surviving another day in TNA.
Prediction: Aces & 8s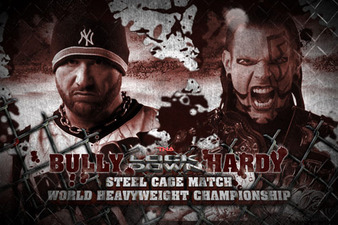 IMPACTWrestling.com
Jeff Hardy has been TNA World Heavyweight Champion since October, and I can't truly say that anything from his reign has stuck out or has produced any must-see matches, promos or TV.
He's been good, just not great.
So, as a personal preference, I'd love to see Bully Ray finally become the TNA World Heavyweight Champion.
If TNA wants to add some kick and some interest to the product, they'll have Bully Ray become World Heavyweight Champion and member of Aces and Eights by the time Lockdown is over.
I imagine Bully becoming World Champion and being revealed as the "higher power" in Aces & Eights all along. He used Brooke and Sting to earn Hulk Hogan's trust, and this whole charade was one big ploy to finally obtain what what he set out for when his singles career in TNA began: the World Heavyweight Championship.
In doing so, TNA will definitely add more interest and credibility to the Aces & 8s.
Prediction: "Your new TNA World Heavyweight Champion, Bully Ray!"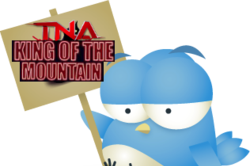 Sign the Twitition! Save King of the Mountain! (Photo via cheap photoshop)
Lockdown 2013 will set the U.S. attendance record for a single TNA event and, of four title matches, I predict one big title change.
If you're wondering about the picture here, allow me to explain. I have created a Twitition for TNA to revive their traditional King of the Mountain match.
If you're like me, and all those who have already signed, and miss TNA's classic King of the Mountain match, please sign the Twitition and rally up as many people as possible to do the same. If it becomes popular enough, maybe TNA will listen and bring back the match.
As fans, let your voices be heard and let TNA know that we want the King of the Mountain match back!