2013 NFL Free Agency: A Comprehensive Guide to This Year's Market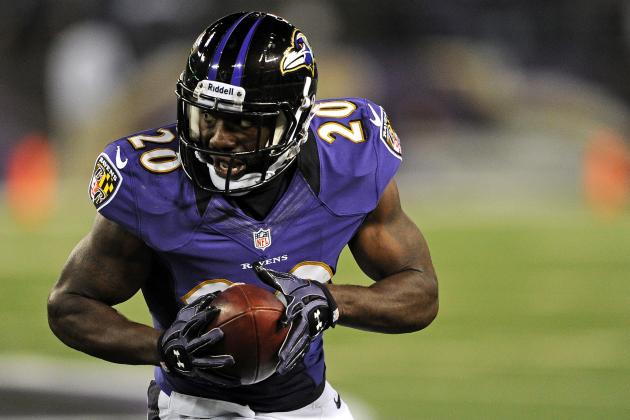 Patrick Smith/Getty Images

The season within the season is about to begin for the league that has no offseason.
In less than 24 hours, the NFL begins its third decade of free agency. As usual, it promises to be interesting as media and fans try to connect the dots as to whom is going where and whether it is the right fit and price.
In regards to the players listed (all by position and alphabetically by their current teams), this is the class that will become unrestricted free agents on Tuesday, March 12, should their respective teams not re-sign them prior to that.
We'll touch on the top players and which teams may be interested in making a change or upgrading that position. And of course, there are numerous outstanding players who will be available and are not on this list.
As far as the position-by-position breakdown, it does not include the cap casualties and cuts by the teams over the last month.
We do address those in our final slide, as these veterans are available to be signed immediately. For instance, former Falcons cornerback Dunta Robinson was picked up by the Kansas City Chiefs, while the Tennessee Titans added safety George Wilson, late of the Buffalo Bills.
On Sunday night, NFL.com's Kimberly Jones reported that the New York Giants signed defensive tackle Cullen Jenkins.
So it's just about shopping time in the NFL. Let the free-agent fun begin.
Begin Slideshow

»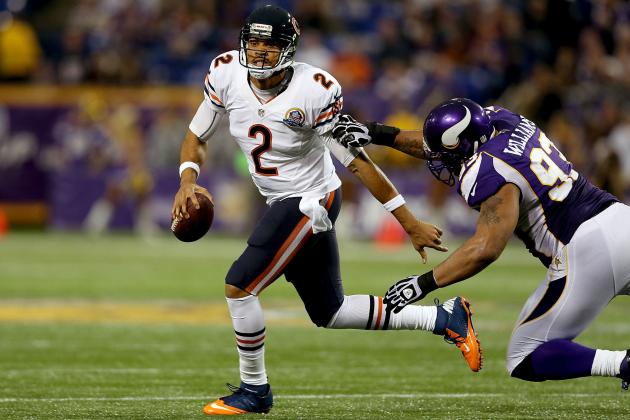 Matthew Stockman/Getty Images

Simply put, there are not a lot of quarterbacks available on the perspective unrestricted market. And one former starter was taken off the market this past week when the Miami Dolphins re-signed veteran Matt Moore.
More times than not these days, teams look early in the draft to secure their starting quarterback. Still, here are a few notable names that could draw some interest in the next few months.
Derek Anderson, Carolina Panthers
We haven't seen much of the former Pro Bowler the last few years with Cam Newton firmly entrenched in the job. Anderson's last NFL start came in 2010 with the Arizona Cardinals.
Jason Campbell, Chicago Bears
The one-time Auburn standout has now played for three teams in eight seasons and did fill in for an injured Jay Cutler last season when necessary. Campbell's career has been plagued by a lack of continuity and too many different head coaches.
Brady Quinn, Kansas City Chiefs
It was a rough year for the former first-round pick (Cleveland Browns) as well as his team. Quinn threw two touchdown passes and eight interceptions in 10 games in 2012, making eight starts in place of Matt Cassel.
Byron Leftwich, Pittsburgh Steelers
The former first-round pick of the Jacksonville Jaguars started one game for the Steelers last season, but was hurt in what proved to be a 13-10 loss to the Baltimore Ravens. Leftwich can still get the ball downfield and would be a solid backup somewhere if the Steelers do not bring him back.
Marc Serota/Getty Images

Contrary to the quarterback-driven league theory, there are other important players lining up in NFL backfields these days.
Just ask the likes of Adrian Peterson, Arian Foster, Jamaal Charles, Marshawn Lynch and 2012 rookie sensations Alfred Morris and Doug Martin.
The Arizona Cardinals, Atlanta Falcons (now minus Michael Turner), Detroit Lions, Green Bay Packers and perhaps both the New York Jets and Denver Broncos could be in the market for some running-back help.
Felix Jones, Dallas Cowboys
The former Arkansas Razorback did a little bit of everything in his five seasons with the Cowboys, but never really took the bull by the horns when it came to being the feature back for the club. Jones still has plenty of speed, and a change of venue may be what's needed for him.
Reggie Bush, Miami Dolphins
One year after posting his first 1,000-yard rushing campaign, Bush had a career-high 227 carries and 986 yards on the ground in his second year with the Dolphins. Miami has Lamar Miller and Daniel Thomas waiting in the wings.
Shonn Greene, New York Jets
Greene has posted back-to-back 1,000-yard-rushing seasons for the Green and White, but head coach Rex Ryan and new offensive coordinator Marty Mornhinweg may be headed in a different direction when it comes to the ground game in 2013.
Rashard Mendenhall, Pittsburgh Steelers
The Black and Gold's first-round selection in 2008, Mendenhall has had his moments when healthy, posting a pair of 1,000-yard seasons. But he suffered a knee injury in the 2011 season finale at Cleveland and touched the ball just 60 times in 2012.
Steven Jackson, St. Louis Rams
One of the more intriguing free agents who is about to hit the market. Jackson has totaled eight straight seasons of 1,000 or more yards on the ground and can also be a factor in the passing game. Can the workhorse runner put a contender over the top?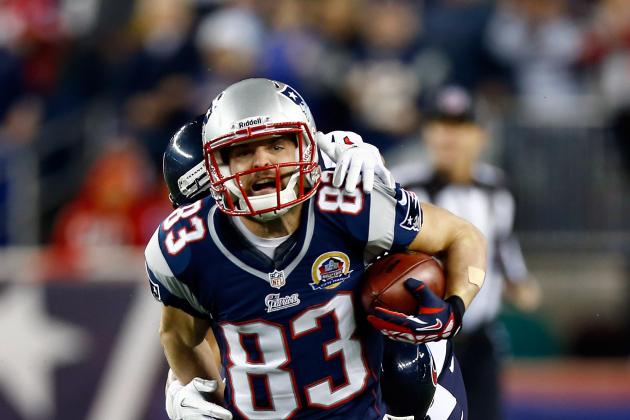 Jared Wickerham/Getty Images

The men behind center are always looking for new playmates, and you can't understate the relationship between the quarterback and his favorite receivers.
There are some prolific names that will be available on Tuesday barring last-minute deals. With teams like the Miami Dolphins and Carolina Panthers looking to help their young quarterbacks such as Ryan Tannehill and Cam Newton, respectively, or teams like the New England Patriots looking to recapture some deep-ball magic, it's a good year to grab a big-play wideout.
Don't be surprised if all four of the receivers below are off the market by week's end.
Greg Jennings, Green Bay Packers
A two-time Pro Bowler who is coming off an injury-shortened 2012, Jennings will command plenty of attention thanks to 425 receptions and 53 touchdowns grabs in seven seasons. Could he actually be catching passes from someone other than Brett Favre or Aaron Rodgers?
Wes Welker, New England Patriots
Since joining the Pats in 2007, no player in the league has caught more passes than Welker, who, in recording 672 receptions with New England, has five seasons of 100-plus catches, an NFL record. The prolific wideout was given the franchise tag in 2012, signed that tender and is now testing the free-agent waters.
Mike Wallace, Pittsburgh Steelers
The speedy wideout has totaled eight touchdown receptions in each of the last two seasons. But the deep threat went from averaging 16.6 yards per catch during his Pro Bowl season of 2011 to just 13.1 yards per reception this past season.
Update: The Palm Beach Post is reporting Wallace to the Miami Dolphins is all but a 'done deal'.
Danny Amendola, St. Louis Rams
There are lots of positives when it comes to the sure-handed Amendola, who's led the Rams in receptions two of the last three years. But he missed all but one game in 2011 and, despite a team-high 63 catches in 2012, missed five games last season.
CSNPhilly.com is reporting the Eagles will be a suitor for the wideout.
USA TODAY Sports

In terms of tight ends, the premier names in the game have all been locked up in recent seasons. But that doesn't mean there isn't some worthwhile talent out there.
For the sake of common sense, it's obvious that 16-year veteran Tony Gonzalez will either return to the Atlanta Falcons or retire. The most recent news has it that he will be back, if he gets a raise and an exemption from training camp.
The Chicago Bears, Pittsburgh Steelers (with Heath Miller injured late last season) or Tampa Bay Buccaneers could look to make moves on one of the available tight ends.
Anthony Fasano, Miami Dolphins
While the tough performer didn't put up eye-popping numbers and averaged just 8.1 yards per reception on 41 catches last season, Fasano led the Dolphins with five touchdown grabs in 2012.
Martellus Bennett, New York Giants
The one-time Dallas Cowboy finished second on the Giants last season in receptions (55) and touchdown catches (five). It wouldn't be surprising if New York makes a zero-hour effort to retain Bennett.
Dustin Keller, New York Jets
Last season, the former first-round pick was not only limited to a career-low eight games and 28 catches, but it was also the first time in Keller's five-year NFL career that he failed to play in every game. The former Purdue star is still a big downfield threat.
Brandon Myers, Oakland Raiders
With all the young receivers on the Oakland roster, it was actually Myers who led the team last season in catches (79) and receiving yards (806). It will be interesting to see how much attention he actually commands on the open market.
Delanie Walker, San Francisco 49ers
From pass-catcher to standout blocker to solid special teams performer, Walker opened some eyes last season even though he's toiled with the Niners for the last seven seasons. Vernon Davis is the big-play performer, but Walker was a factor and could entertain some big offers.
Jared Cook, Tennessee Titans
There were thoughts that the four-year pro might not hit the open market and be assigned the franchise tag. Despite missing three games last season, Cook totaled 44 receptions and tied for the team lead with four touchdown catches.
Fred Davis, Washington Redskins
Despite being suspended for the final four games in 2011, Davis totaled 59 receptions. Last season, the tight end was limited to only seven games before going down. Washington has an interesting decision to make.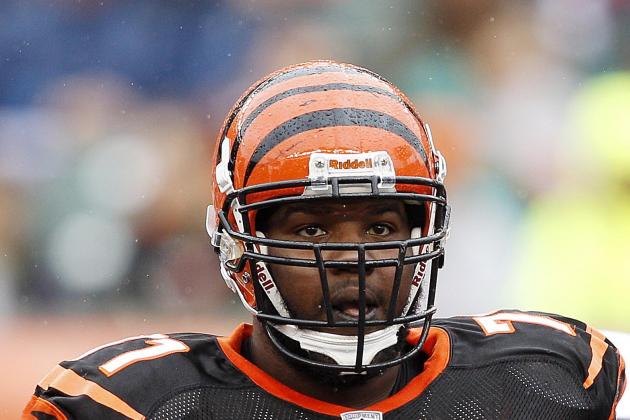 Frank Victores-USA TODAY Sports

It's safe to say that every team in the league could use a little help up front…some more than others.
The Arizona Cardinals gave up a league-high 58 sacks in 2012 and have allowed 50 or more sacks in three straight seasons. The Cards also finished dead last in the NFL in rushing last season.
A year ago, the most sacked quarterback in the league was Green Bay Packers' signal-caller Aaron Rodgers. Both of the teams are viable candidates to upgrade their offensive fronts, although the Pack usually prefer to do it via the draft.
And the Philadelphia Eagles could certainly use some help on an offensive front that had numerous issues in 2012.
G Andy Levitre, Buffalo Bills
The four-year veteran has been a steady force on a Bills offensive line that has not allowed a lot of sacks in recent seasons. With Buffalo slapping the franchise tag on safety Jairus Byrd, the team stands the chance of losing the dependable blocker.
T Andre Smith, Cincinnati Bengals
The former first-round pick has made a lot of strides in recent seasons after being considered a bit of a disappointment early in his career. He could command big bucks from Cincinnati or another team that feels he has turned the corner in a positive way.
C Brad Meester, Jacksonville Jaguars
You have to love the dependable veterans who come to work week in and week out. Meester has toiled 13 seasons in the trenches for the Jaguars dating back to 2000, starting all 16 games in 10 of those seasons. After missing the first six games in 2008, Meester has been in the opening lineup ever since.
T Jake Long, Miami Dolphins
For the first time in his five-year career, the former No. 1 pick in 2008 is not coming off a Pro Bowl campaign. There was some feeling that the Dolphins would franchise Long, but it looks like he's hitting the market following an injury-shortened 2012, despite the fact Miami does have room to sign him. The asking price is obviously the key.
T Jermon Bushrod, New Orleans Saints
Drew Brees' left tackle has come a long way in recent seasons and is suddenly a two-time Pro Bowler. But could Bushrod go elsewhere and succeed on another team's line? Let's see if he commands high attention.
G Brandon Moore, New York Jets
One of the better guards the last few seasons on what once was one of the premier offensive lines in the league, Moore has started 137 straight regular-season games. A Pro Bowler in 2011, he and Jets' left guard Matt Slauson are both slated to become unrestricted free agents.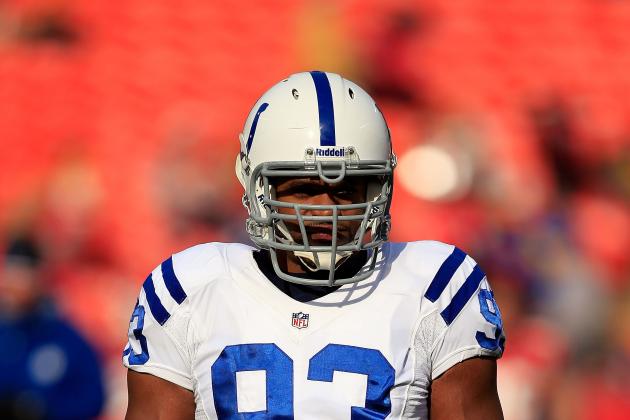 Jamie Squire/Getty Images

Whether you prefer the 3-4 or the 4-3, it's getting tougher and tougher for defenses in the NFL.
But there's still a lot to be said for this side of the ball, and stopping the opposition one way or another remains crucial when it comes to winning a title.
You can bet teams like the Indianapolis Colts (still trying to find themselves in the 3-4) and the Jacksonville Jaguars (last in the NFL in sacks in 2012) will be looking for defensive line help. And when you give up the most yards in a season in NFL history, common sense says that the New Orleans Saints will be making some changes under new defensive coordinator Rob Ryan.
There's also the Oakland Raiders, who have their share of unsigned defensive linemen that they have to make some decisions on. And we're still waiting for that Tampa Bay Buccaneers pass rush to emerge.
DE Cliff Avril, Detroit Lions
There's little doubt that the five-year pro can chase down opposing quarterbacks. Avril got the franchise tag following a 2011 season in which he totaled 11.0 sacks. Last season, the defensive end totaled more than twice as many sacks (9.5) as the Lions had wins (four).
DE Dwight Freeney, Indianapolis Colts
Since entering the NFL in 2002, Freeney has totaled 107.5 sacks. But the former Syracuse standout has amassed only 13.5 sacks in his last 30 games after racking double-digit totals in seven of his first nine seasons. The Colts' 3-4 wasn't a fit for him last season, and the team has already stated he won't be coming back.
DE/DT Glenn Dorsey, Kansas City Chiefs
It was long ago that the former LSU standout was a top-10 selection. Now, the tweaking has begun in Kansas City, and it's questionable as to whether he fits in the team's current plans.
DT Sedrick Ellis, New Orleans Saints
The former USC standout was part of that aforementioned defensive unit in New Orleans and may not be suited to play nose tackle nor defensive end in Rob Ryan's 3-4. He's been far from dominant but could find a new lease of life elsewhere.
DE Osi Umenyiora, New York Giants
He's a two-time Super Bowl champion and a premier pass-rusher. But one season after totaling 9.0 sacks in as many games in 2011, Umenyiora got to the quarterback just six times in 16 games. He'll likely be looking for a bounce-back season elsewhere.
DE Michael Bennett, Tampa Bay Buccaneers
It all came together for the one-time undrafted free agent in 2012. In his fourth season with the Buccaneers, Bennett totaled one-third (9.0) of the team's 27 sacks. But Tampa has Da'Quan Bowers waiting in the background and may not be willing to offer big money to Bennett.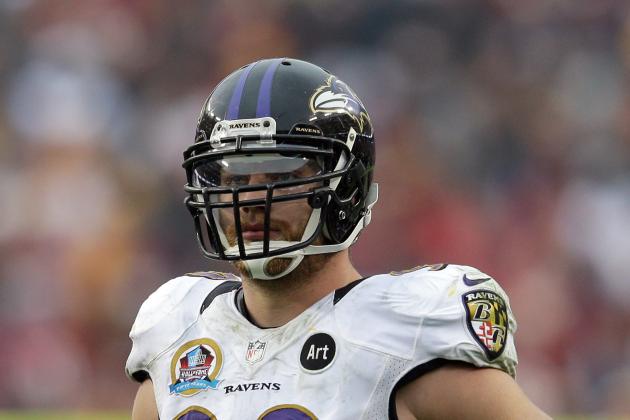 Rob Carr/Getty Images

"Rush the quarterback."
Those fans of NFL Films (and who isn't?) can always see former Pittsburgh Steelers head coach Bill Cowher letting outside linebacker Greg Lloyd know what he needs to do.
Of course, this position can mean many things depending on the scheme. In the 3-4, it means getting to that quarterback, for the most part. In the 4-3, there are different responsibilities and expectations.
With the New Orleans Saints heading to a 3-4 and the Dallas Cowboys switching back to the 4-3 under Monte Kiffin, both could be looking to find players to fit their new schemes. And clubs like the Indianapolis Colts are certainly looking to improve pass rushes that didn't necessarily have the right personnel for the job.
Paul Kruger, Baltimore Ravens
The Super Bowl champion led the Ravens with 9.0 sacks during the regular season and also led the club with 4.5 sacks during the team's successful postseason run. And that was with Terrell Suggs missing a large part of the season.
Nick Roach, Chicago Bears
Roach filled in at the Mike spot when Brian Urlacher was unavailable. And if the Bears opt not to bring back the eight-time Pro Bowler, could Roach be Urlacher's permanent replacement?
Connor Barwin, Houston Texans
The four-year performer enjoyed a career year in 2011 with 11.5 sacks in Wade Phillips' system. But his production dropped dramatically last season, totaling just three sacks. The Texans have younger players ready to take over, but could Barwin actually return to Houston?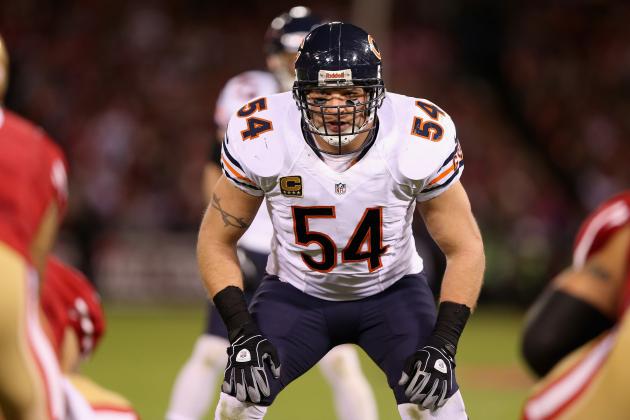 Ezra Shaw/Getty Images

Championship defenses are built up the middle when it comes to shutting down the opposition on the ground.
The New Orleans Saints, Jacksonville Jaguars and Buffalo Bills were the bottom three teams in the league last season in terms of run defense. And while the Cleveland Browns made strides in this department last season, they could be in the hunt for some inside help as well.
The Kansas City Chiefs and New York Giants may also address this area.
There's one big name on this list. And it will be interesting to see where one of the premier defensive players in the last decade or so winds up.
Dannell Ellerbe, Baltimore Ravens
The unsung defender finished second on the team in tackles in 2012. And with the recent retirement of Ray Lewis, it's pretty essential that the Ravens re-sign Ellerbe. But, will he receive an offer elsewhere he can't refuse?
Brian Urlacher, Chicago Bears
After a total of 13 seasons and eight Pro Bowls, wear and tear has started to take its toll on Urlacher. If he doesn't return to the Bears, which team will be looking to add a veteran middle linebacker and for how long?
Rey Maualuga, Cincinnati Bengals
The Bengals' defense played lights-out football in the second half of last season, holding nine straight opponents to 20 points or less (including playoffs). Maualuga is coming off a so-so season, and the feeling is that the team could be looking to upgrade here or move 2012 rookie standout Vontaze Burfict inside.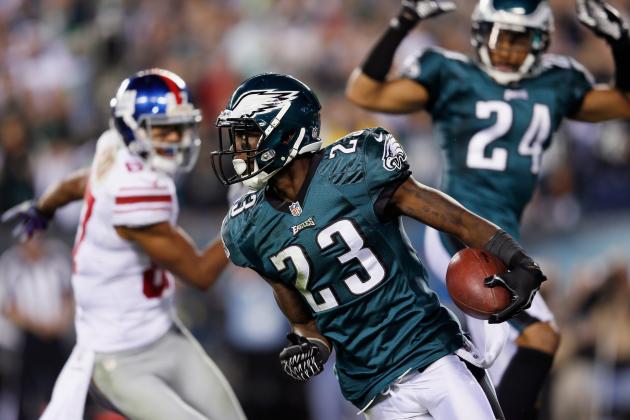 Rob Carr/Getty Images

Is there really a great cover corner in the league these days?
That in no way is a slight to players such as Darrelle Revis and Richard Sherman. But the NFL doesn't make it easy on defensive players, especially on cornerbacks, as they do their best to shut down today's prolific passing attacks.
The New England Patriots, Tampa Bay Buccaneers and Washington Redskins should be in the market for corner help. The New York Giants and Oakland Raiders may also be on the prowl as well.
Every team will be looking for improvement at cornerback, however small, besides possibly the Seattle Seahawks.
Captain Munnerlyn, Carolina Panthers
A name that doesn't garner a lot of attention, Munnerlyn, who had two interceptions in 2012 and returned both for scores, could be re-signed by the Panthers now that the franchise has released veteran cornerback Chris Gamble.
Tracy Porter, Denver Broncos
It appears that the one-time Super Bowl XLIV champion with the New Orleans Saints may be one and done in the Mile High City. Porter returned an interception for a score in a Week 1 win over the Pittsburgh Steelers, his lone pick of 2012.
Rashean Mathis, Jacksonville Jaguars
The veteran corner won't be back in Jacksonville as that team looks to revamp a defensive unit that was a major disappointment in 2012. Mathis, who has always had a knack for finding the ball, would be a good fit for several teams.
Sean Smith, Miami Dolphins
The former second-round pick looks like an emerging player who can handle a receiver. Many point to his five interceptions in four seasons as a weakness. Yet Smith not only picked off two passes but also forced three fumbles in 2012, raising his stock a bit.
Aqib Talib, New England Patriots
Bill Belichick and company opted not to franchise Talib, whom they acquired from the Tampa Bay Buccaneers last season. The Patriots certainly need help in that secondary, and it will be interesting to see if they allow the big-play corner to get away.
Keenan Lewis, Pittsburgh Steelers
Last season, the four-year pro didn't record an interception, but he did start all 16 games and knocked down an impressive 23 passes. One big year doesn't make a career, but Lewis may just be finding his stride.
Dominique Rodgers-Cromartie, Philadelphia Eagles
The one-time Arizona Cardinals Pro Bowler has disappointed in his two seasons in the City of Brotherly Love. But that may be a product of an entire team that failed to live up to expectations.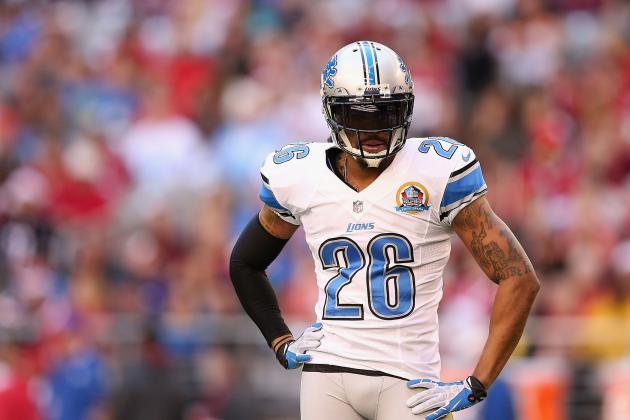 Christian Petersen/Getty Images

The last line of defense features some top-tier names.
What's interesting is that while this list is loaded with former and current Pro Bowlers, the teams that are most in need of help at the safety position are the clubs on this list.
And face it. In the case of some of these longtime performers, it would be hard to imagine these stars in different uniforms.
Ed Reed, Baltimore Ravens
With 61 career interceptions and another nine interceptions in the playoffs (the latter tying the NFL record), Reed is one of the premier ball-hawkers of this or any generation. But when will we know what he plans to do in 2013?
Louis Delmas, Detroit Lions
Injuries have been a factor as of late for Delmas, who enjoyed a solid start to his career. It appears there could be a lot of changes to Gunther Cunningham's defensive unit, and it could be a big mistake to let Delmas get away.
Glover Quin, Houston Texans
The hard-hitting defensive back has been a steady player for the Texans throughout most of his four-year career. It would be somewhat of a surprise if the team lets Quin move on. He comes off a season in which he totaled 84 tackles, two interceptions, 14 passes defensed and a pair of forced fumbles.
Chris Clemons, Miami Dolphins
The Dolphins' pass defense may be ranked near the bottom of the league in yards allowed, but Joe Philbin's team gave up only 18 touchdown passes last season. Clemons was a big part of one of the more unheralded defensive units in the league in 2012.
Dashon Goldson, San Francisco 49ers
The two-time Pro Bowler set the tone in a secondary that had some issues down the stretch and in the playoffs last season. Goldson got the franchise tag in 2012, but the Niners opted not to go down that path again. We'll see if that indeed proves costly to the defending NFC champions.
Ronde Barber, Tampa Bay Buccaneers
Barber made a successful transition from star cornerback to free safety last season and is one of the few veterans on a young defensive unit. But will Barber take his 47 career interceptions (eight for touchdowns) and 28.0 career sacks elsewhere?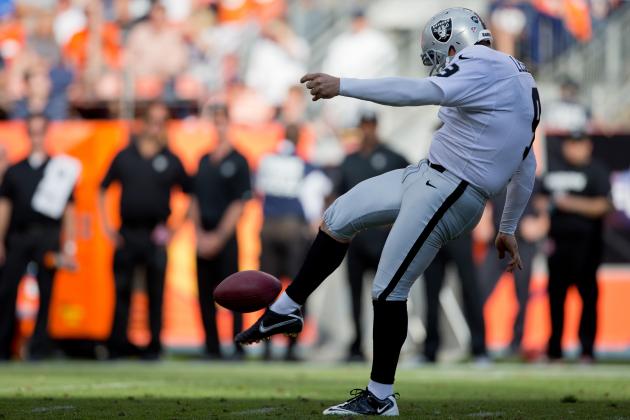 Justin Edmonds/Getty Images

We often forget that special teams are still one-third of the game. And in an era when Super Bowls are becoming three-point decisions, every point counts.
KR LaRod Stephens-Howling, Arizona Cardinals
One of the best overall special teams players in the league, especially when it comes to returning kicks, Stephens-Howling also led the Cardinals in rushing last season (albeit with 356 yards).
KR/PR Josh Cribbs, Cleveland Browns
A Pro Bowler in 2012, Cribbs has a combined 11 career kickoff- and punt-return touchdowns. He wasn't much of a factor in the passing game last season but can still get it done in terms of improving field position.
PK Jason Hanson, Detroit Lions
A total of 21 seasons with the Lions has added up to 2,150 points, including 495 field goals. Both of those figures are third in NFL history. But will Hanson be history in Detroit? He's coming off a season in which he scored 134 points, hitting on 32-of-36 field-goal attempts.
PR Julian Edelman, New England Patriots
The fill-in for Wes Welker when he was unavailable, Edelman's real forte as of late has been returns, returning a punt for a score in each of the last three seasons.
P Shane Lechler, Oakland Raiders
If the longtime Raiders specialist isn't the best punter in the game, then his Bay Area neighbor Andy Lee (San Francisco 49ers) is. It would be odd to see the Silver and Black without Lechler and placekicker Sebastian Janikowski together. The duo were both drafted by Oakland in 2000.
KR/PR Ted Ginn, San Francisco 49ers
Although he hasn't returned a punt or kickoff for a touchdown since Week 1 of the 2011 season (a game in which he did both), Ginn's speed may be too enticing to ignore.
ST Lorenzo Alexander, Washington Redskins
Last season, Alexander was the NFC's special teams representative in the Pro Bowl. Could he move elsewhere with the promise of an expanded role?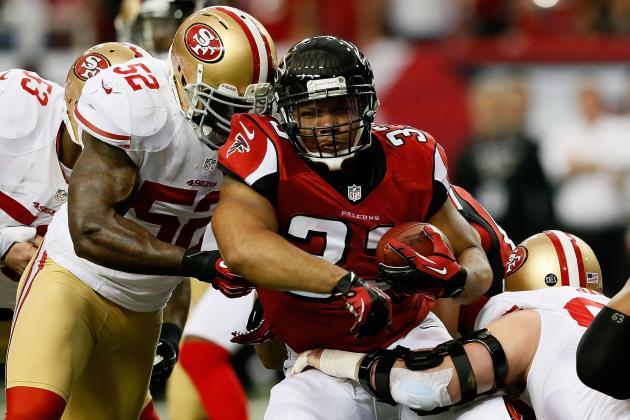 Kevin C. Cox/Getty Images

We decided to put the so-called "street" free agents into a separate category.
These players all had their contracts terminated with some years remaining. An unrestricted free agent is a player whose contract is getting ready to expire.
We'll take some time to preview some of these players on a list that promises to increase rather than decrease over the next 24 hours.
There seems to be an abundance of big names on the defensive side of the ball, especially at linebacker, with former New York Jets Calvin Pace and Bart Scott, as well as Nick Barnett (Buffalo Bills), Michael Boley (New York Giants), Takeo Spikes (San Diego Chargers) and last but not least, five-time Pro Bowler James Harrison (Pittsburgh Steelers).
There are also some veterans in the secondary worth a mention in Charles Woodson (55 career interceptions) and longtime Cardinals safety Adrian Wilson. One-time Giants' first-rounder Aaron Ross lasted just one season with the Jacksonville Jaguars.
Offensively, running backs Michael Turner (Atlanta Falcons) and Ahmad Bradshaw (Giants) were let go by their respective teams, while one-time Houston Texans right tackle Eric Winston, late of the Kansas City Chiefs, is hoping to latch on with a third club in as many seasons.