The United States continues World Baseball Classic play with a matchup against Italy. Expectations were low for the Italian squad coming into the event, but it's already proven to be a formidable opponent the Americans can't afford to overlook.
After some disappointing finishes in the first two WBC tournaments, it's important for the United States to bear down and take care of the opponents it should beat this time around. Italy falls into that category despite a couple of solid showings.
Let's examine three American players who will be key to the team's success on Saturday.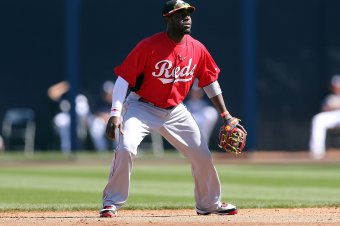 Christian Petersen/Getty Images
Brandon Phillips
The United States roster is filled with stars, so maybe it shouldn't be a surprise that Phillips isn't receiving much attention. But he should be. He's been one of the most reliable second basemen in baseball over the past seven years.
He's hit at least 17 home runs in every season over that span and is also a stolen-bases threat. Add in the fact that the Cincinnati Reds stalwart is also one of the best defenders at the position in MLB, and he can clearly have a big impact for the United States.
The good news for Phillips is that he should see a lot of pitches to hit. Since there's really nowhere to go for opposing pitchers to get a breather, they are forced to attack the zone against the secondary hitters, and he should capitalize.
Which player will have the best game for Team USA?
Ryan Vogelsong
Vogelsong gets the call on the mound for Team USA. After struggling mightily in the early part of his career, he's found his comfort zone with the San Francisco Giants over the past two seasons. He's posted ERAs of 2.71 and 3.37, respectively.
The key for starting pitchers in the opening round is the pitch limit. In an effort to keep them from being pushed too far in an exhibition, they aren't allowed to throw more than 65 pitches. It means they have to be economical right out of the gate.
The good news for Vogelsong is that the American bullpen is very strong. If he can provide the team with around four or five solid innings of work, the relievers should be able to shut down Italy the rest of the way.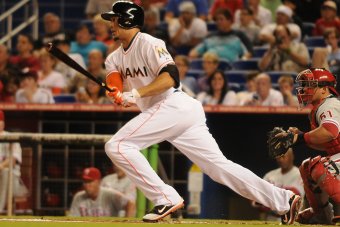 Jason Arnold/Getty Images
Giancarlo Stanton
When Mark Teixeira was forced to leave due to injury, the team lost a major power hitter. The American lineup is stacked with versatile players capable of hitting for some power and stealing some bases, but it lacks depth in terms pure home run hitters.
That's where Stanton comes into play. He's got an amazing amount of natural pop, and when Team USA is in need of some instant offense, he will be the guy who can provide it. He's hit 71 home runs over the past two seasons for the Miami Marlins.
There's a good chance he's going to get a couple of at-bats with runners on base. If the Americans are going to cruise to victory without any unnecessary drama, which they should, he must capitalize on those opportunities and rack up some RBI.