5 Bizarre Permanent Departures from WWE Television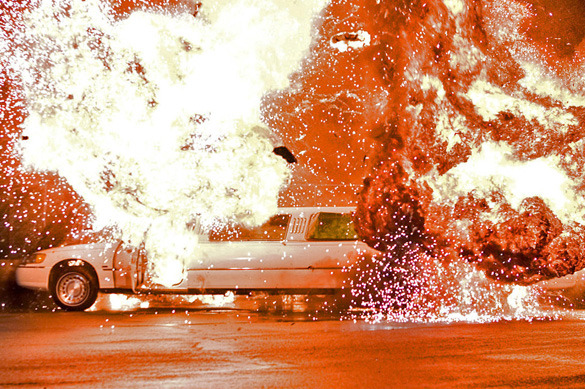 Mr. McMahon even eliminates himself in bizarre ways, although never permanently (Image Obtained From WWE.com)
With the sad loss of Paul Bearer (William Moody) in the last few days, it will forever be enshrined in WWE folklore that his character passed away after being left in an industrial freezer.
Such a devilishly devious end to the legendary manager's time with the company is rather appropriate—especially as his end was at the hands of Kane, who Bearer brought to the WWE so many years ago.
Of course, this is not the only memorable departure Paul Bearer has had from the WWE. He had a short timeout before the arrival of Kane after Undertaker burnt Bearer's face with a fireball. Several years later, Bearer left the WWE again after being buried in cement by The Deadman.
His final long-term return in the early 2010s would see his character go through a series of simulated final moments as Edge tormented Kane. His final departure that time around would come at the hands of his "son" Kane after being pushed off a ladder.
Paul Bearer is not the only person to suffer a bizarre exit from WWE television.
This list is comprised of five of the oddest ways wrestlers have had their final moments with the company. These final, full-time departures have gone down in WWE history due to their strangeness.
It could be argued that a memorable departure is greater than being quietly dismissed. This rather depends on whether it is worth the humiliation involved.
Begin Slideshow

»
D-X deposit the Spirit Squad back to OVW (Image Obtained From WWE.com)
At some point, WWE's creative team decided a quintet of evil male cheerleaders was exactly what WWE television needed to be great once again.
After a tag team title run of 216 days (that's seven months) throughout 2006, the same WWE creative team decided this was not such a great idea. The Spirit Squad were gone a little over a month after losing the belts.
To be fair, the group lost to the formidable team of D-X (Triple H and Shawn Michaels) and Ric Flair.
However, the group's final moments barely feature them. A member—who may or may not have been a stunt double—is seen being thrown into a container by D-X. It is implied that the whole Spirit Squad is in there. They are then seemingly locked in the box, and Shawn Michaels slaps on a sticker indicating that the group is being sent back to then-training facility OVW.
This was the last anyone saw of The Spirit Squad as a team. Perhaps the container was lost or never opened. Only Nicky, now repackaged as Dolph Ziggler, has seen success after being in the group.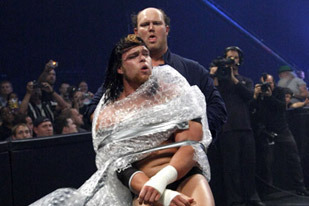 Packed and ready for storage (Image Obtained From WWE.com)
WWE moved from CW Television Network to MyNetworkTV in 2008.
To promote the change, WWE did a skit where the tag team of Jesse and Festus bubble-wrapped and duct-taped Ryan Braddock in preparation for the move.
Only Ryan Braddock was never seen again.
Perhaps he, like Mae Young's hand son, will make an appearance some time in the future. For now, his disappearance is a bizarre mystery.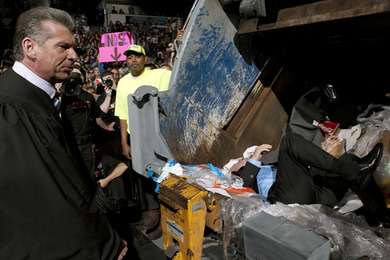 Vince has always been judge, jury and executioner (Image Obtained From WWE.com)
Two things were certain when Eric Bischoff signed on to be the General Manager of Monday Night Raw.
The first was that this moment would be remembered as one of the most shocking in the post-Monday Night Wars era. The second was that the way he would leave the WWE would be embarrassing.
The latter came true nearly three years later when Vince McMahon fired him and then threw him into the back of a garbage truck.
Thus, the man who nearly put the WWE out of business was physically placed where he had metaphorically been in the hearts and minds of WWE fans everywhere.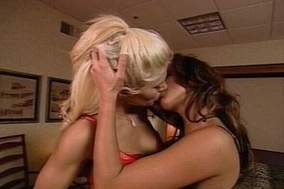 Greatest WWE kiss of all time? (Image Obtained From WWE.com)
Dying of a heart attack after having vigorous relations with a WWE diva is the dream ending for many a WWE fan.
The Al Wilson character was able to live that dream.
The love triangle between him, his daughter Torrie and ECW original Dawn Marie was truly scandalous. It was possibly the last truly TV-14 piece of television the WWE produced before the PG era. The predatory actions of Dawn Marie, who attempted to have relations with both father and daughter, certainly turned a few heads (and stomachs).
The end of the feud and the untimely (storyline) death of Al took the whole story to a place nobody expected or wanted. A rather bizarre tale even for WWE.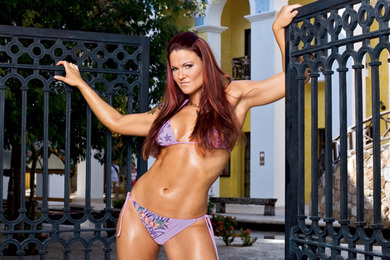 Lita opened the gates for many a female wrestler (Image Obtained From WWE.com)
Lita is one of two women—the other being 2013 Hall of Fame inductee Trish Stratus—who changed women's wrestling for the better at the start of the new millennium.
Her luchador style revolutionized what the general audience could expect from female performers. Her punk-chick look was a huge departure from the skimpy outfits beloved by WWE divas before and, to some extent, after.
Her willingness to follow Chyna's example and wrestle—rather than slap—men helped launch a golden era for female characters in the WWE.
Sadly, her final match was commemorated by her "personals" being sold at ringside.
Lita was left having a tantrum in the middle of the ring as the tag team Cryme Tyme sold her belongings in a comical auction. This left no room for a final collective cheer for a woman who dedicated the best part of a decade to the audience's enjoyment.
Their part in this certainly elevated Cryme Tyme, whose push was dropped a few short weeks later, and they were released before the Survivor Series ever came around.
Of course, Lita has had the opportunity to make cameo appearances since. Her win over Heath Slater at Raw 1000 was a particularly notable moment, and the crowd greeted her with a wall of enthusiastic noise.
Still, this is definitely one of the more bizarre final moments such an important wrestler had ever had.