UFC 158: Nick Diaz and 8 Other Fighters with a Chip on Their Shoulder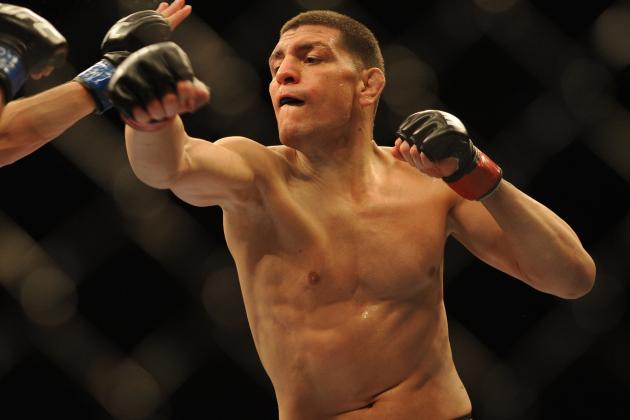 Kelvin Kuo-USA TODAY Sports

It's safe to say that to be a professional cage fighter, one has to have a pretty substantial chip on their shoulder. With UFC 158 coming up and his immediately legendary conference call still the talk of the sport, fans are fixing to see one of the premiere "chip on his shoulder" fighters when Nick Diaz challenges Georges St-Pierre for the welterweight title.
Diaz has a laundry list of infamous antics that prove him to be among the nastiest guys in the business. Here's a list of his contemporaries in that field.
Begin Slideshow

»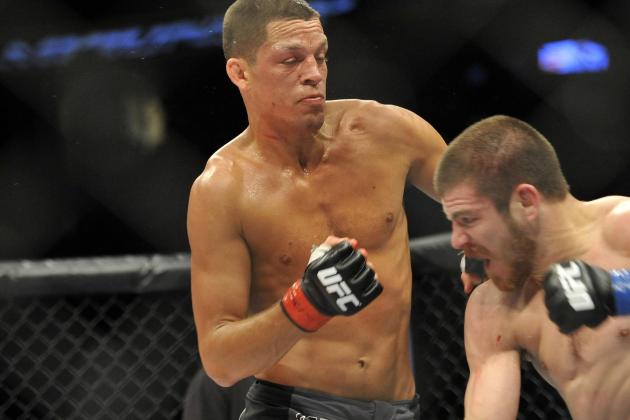 Joe Camporeale-USA TODAY Sports

How could you include Nick without mentioning Nate?
While he's the more sensible of the two brothers in terms of carrying himself with the media and when dealing with Dana White, he's still a notoriously tough customer. Mean mugging and middle fingers are pretty much par for the course with Nate come fight time, something he likely learned from his big brother.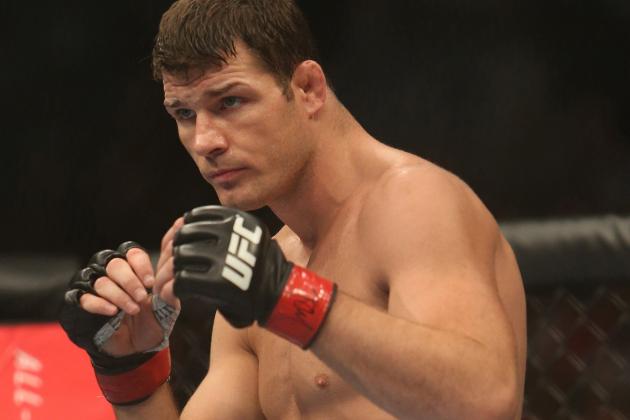 Tom Szczerbowski-USA TODAY Sports

Once among the most hated men in the sport, Bisping has undergone an image transformation of sorts in recent years. That said, he's still not above a nasty comment on Twitter or a dig at an opponent leading into a fight. Not to mention things like spitting at an opponent's corner, an act which certainly doesn't help in the popularity race.
That said, he engages his "love 'em or hate 'em" role with the company, and he does it with a chip on his shoulder. There are probably a few guys who could learn to take that approach, really.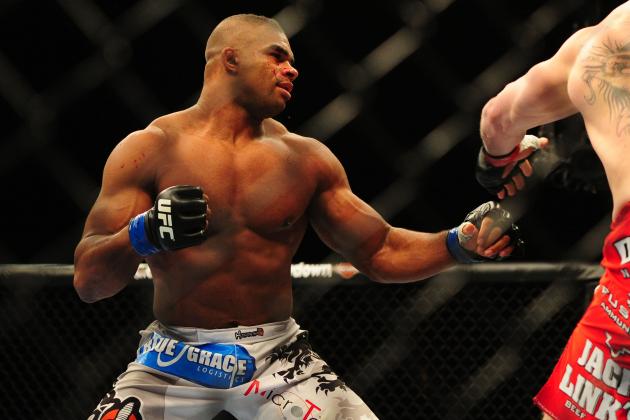 Mark J. Rebilas-USA TODAY Sports

The personification of swagger, Overeem is among the cockiest fighters in the game. That doesn't always work out for him, but up until his recent knockout loss to Antonio Silva he'd gone on an unbeaten run of nearly six years, so maybe he'd earned it.
Routinely belittling opponents with a casual indifference to their skills, walking towards guys with his hands down, and smirking at their best efforts in the cage at almost all times are all Overeem traits. They're also traits of a man with a serious chip on his shoulder.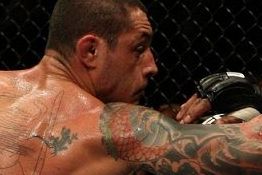 Courtesy: UFC.com
Silva just loves to hurt people. If he could stay some combination of clean and healthy, he'd be able to do it more often too.
Still, when he's in the cage or staring down an opponent at a presser or at weigh-ins, there's a tangible hatred there. He's not looking for a fight, he's looking to break a human being in half. Maybe the scariest guy on the roster, largely because of the chip on his shoulder.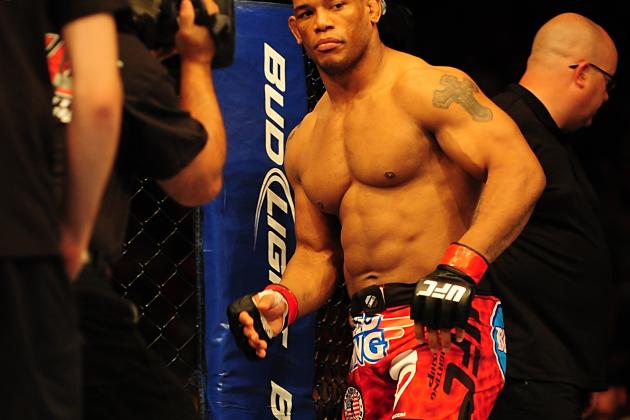 Anne-Marie Sorvin-USA TODAY Sports

A 1-2 record in the UFC isn't anything to write home about, especially from a guy many thought was the No. 2 middleweight in the world only a year ago. Lombard hasn't been great since joining the world's top promotion, but he sure has been nasty.
All he talks about is inflicting pain on guys and producing spectacular violence, often picking on guys he's not even fighting. If you're not content to fight the guy you've been booked against, so much so that you need to start feuds with other guys minding their own business, it's safe to say you're a pretty mean customer.
Mark Kolbe/Getty Images

Is there anything better than seeing B.J. Penn come storming down the aisle, eyes blazing, tongue scraping against his teeth as he shakes out his arms and mutters curse words to himself as he heads toward the cage? That B.J. Penn doesn't always show up, but there might be nothing better in MMA—no, in the world—than when he does.
And it's because of the chip on his shoulder. He goes there not to get into a fistfight on a Saturday night, but to beat another man as close to death as the law will allow. They don't make 'em like that anymore.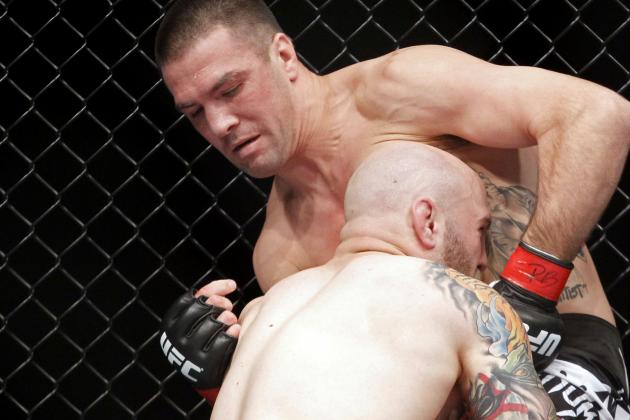 Bruce Kluckhohn-USA TODAY Sports

Repeatedly noted as a lost Diaz brother, Neer is a longtime warrior who has fought basically everyone out there over the course of his career. He'll mean mug, he's not there to shake hands or exchange pleasantries, and if you think you're getting the better of him he'll happily tell you why you're not right in the middle of a fight.
It's an admirable trait in a sport that's slowly shifting away from such attitudes. He might never be a champion, but he's as good as anyone at being a mean-spirited, nasty dude in the cage.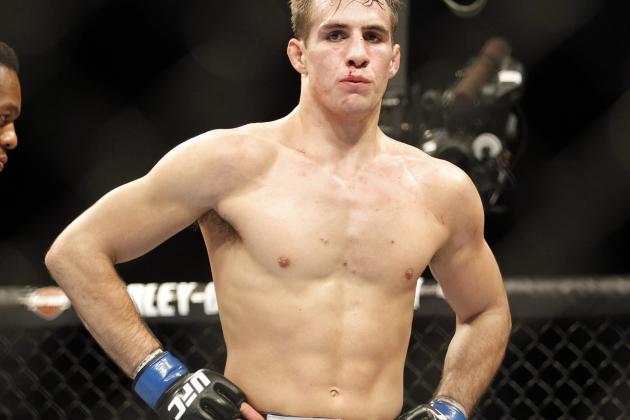 Joe Nicholson-USA TODAY Sports

Somewhere along the way MacDonald went from a mild-mannered Canadian prospect to a robotic, serial murdering lunatic in Buddy Holly glasses. Go figure.
Now he's all about telling people what he's going to do to opponents, why he wants to do it, and how he plans on doing it, always with a precision that makes anyone with a soul uncomfortable. The chip on his shoulder definitely exists, but it might be a little bit more of a Dark Passenger, actually.