The NCAA tournament bracket seems to look different every day leading up to Selection Sunday.
While bubble teams appear to be doing their best to stay out of the tournament, the real focus should be on the top teams looking to contend for a national title.
Potential No. 1 seeds Georgetown, Indiana and Miami all lost during the final week of the regular season, but the conference tournaments will be a great way to get back on the top line.
A lot can still change over the next week and a half, but here is the latest look at the protected seeds in the bracket.
West (Los Angeles)
Gregory Shamus/Getty Images
1. Gonzaga
This team keeps moving up while others keep losing. Gonzaga has never had a No. 1 seed in its history, but it will almost certainly keep one after an outstanding season.
The impressive 5-0 record vs. the Big 12 (including a 16-point win over Kansas State) justifies the Bulldogs despite a weak conference schedule.
2. Michigan
The Big Ten tournament will decide a lot as far as seeding goes, but it will be tough to imagine Michigan falling below a two seed at this point.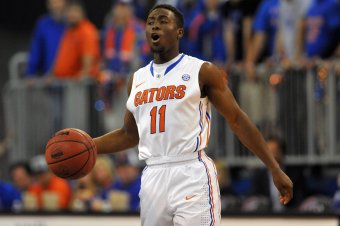 Al Messerschmidt/Getty Images
Of course, the 5-5 road record has to be concerning for Trey Burke and company.
3. Florida
Florida absolutely destroyed Marquette when the two played back in November. However, there are few other impressive wins on the Gators' resume.
They were simply not dominant enough against the poor SEC to be seeded ahead of other top teams.
4. Syracuse
Although Syracuse has loads of talent and no bad losses, the team's inability to beat the best teams in the conference has been a problem.
The Orange are only 1-3 against the top three teams in the Big East heading into a matchup against Georgetown.
South (North Texas)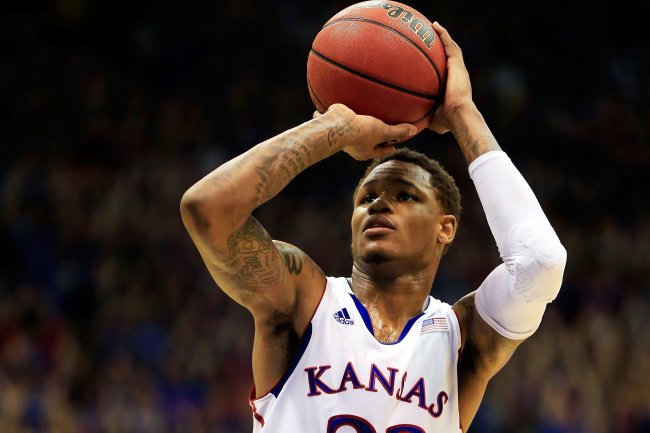 Jamie Squire/Getty Images
1. Kansas
Aside from a three-game slide in the middle of the season, Kansas has been outstanding. The Jayhawks also seem to be back on track with a seven-game winning streak heading into the finally against Baylor.
Even if they lose in the Big 12 championship, they should have done enough to earn a No. 1 seed.
2. Miami (FL.)
Miami has been together a great season, but it is still not No. 1 seed worthy. No top seed can justify losses to Wake Forest, Georgia Tech and Florida Gulf Coast.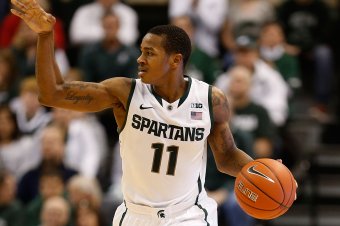 Gregory Shamus/Getty Images
Fortunately, the wins over Michigan State, Duke and two over North Carolina should keep the Hurricanes high on the list.
3. Michigan State
Although Michigan State has lost three of four down the stretch, few teams can match the difficult schedule that the Spartans have gone through.
Tom Izzo's team has played 14 games against Top 50 RPI teams and has won half of them. This is impressive, but not enough to move up in the seeds.
4. Marquette
While the loss to Green Bay is damaging, Marquette's wins are pretty impressive. The squad has a win over Georgetown, Syracuse and two over Pittsburgh.
Of course, a fortunate schedule that featured only one game against Louisville, Syracuse and Notre Dame helped put the Golden Eagles in contention for a Big East title.
A big run in the tournament might be necessary to improve the seed higher than a No. 3.
East (Washington D.C.)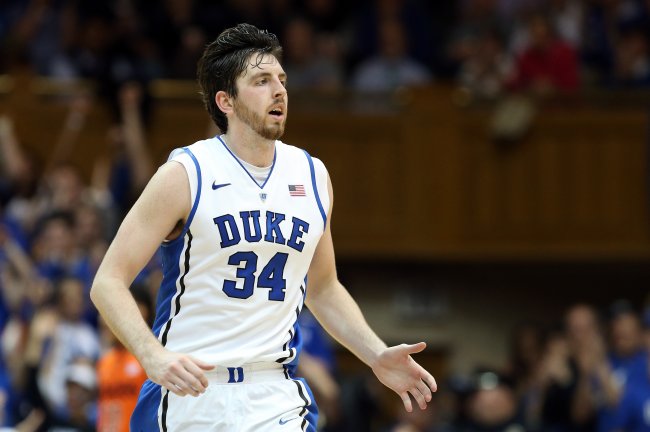 Streeter Lecka/Getty Images
1. Duke
Injuries are put into consideration when making seeds, and it is tough to argue that the return of Ryan Kelly has not made this team much better.
The final regular season opponent, North Carolina, has played very well in recent weeks. Another big game from the senior forward and a win should cement the team's No. 1 status.
2. Georgetown
Villanova ended Georgetown's impressive run, but Otto Porter and a great defense should still be able to go deep into March.
Unfortunately, it seems like the Hoyas will have to do it from a No. 2 seed with a relatively low RPI of 12.
3. Ohio State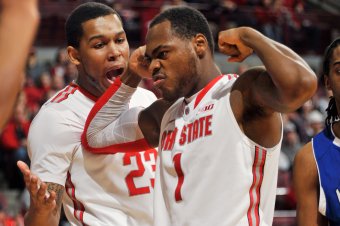 Jamie Sabau/Getty Images
Few teams besides Ohio State can claim that they do not have a loss to a team with an RPI lower than 50 this season. In addition, the win over Indiana proved that the Buckeyes can get a big win away from home.
They are still inconsistent, but the profile is quite impressive.
4. Arizona
Arizona was in line for a top seed at one point, but now is struggling after consecutive road losses to UCLA and USC.
With at best only a share of the Pac-12 regular-season title, Arizona has not done enough to earn a higher seed.
Midwest (Indianapolis)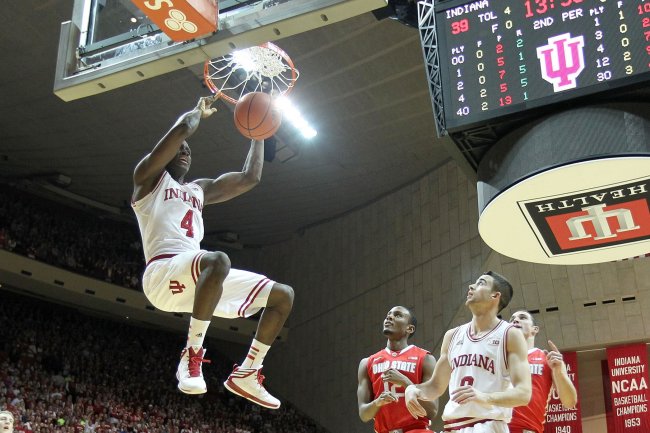 Andy Lyons/Getty Images
1. Indiana
Although Indiana looks less than perfect in recent weeks, the overall profile still should get a top seed.
No team can match the seven wins over Top 25 teams in the RPI, including two on the road. Additionally, winning the Big Ten regular-season title is nothing to scoff at. One more win over Michigan could clinch being on the top line.
2. Louisville
It almost seems like Louisville was forgotten about over the past month, but all of a sudden the squad is No. 3 in the RPI.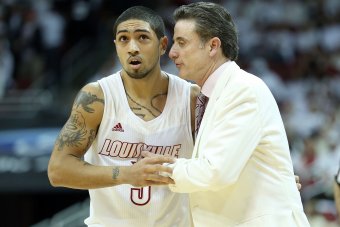 Andy Lyons/Getty Images
The Cardinals have six straight wins since the five-overtime loss to Notre Dame and have been one of the most complete teams in the country. Another deep run in the Big East tournament could get them a No. 1 seed.
3. New Mexico
Despite an overall dominance in the Mountain West Conference, it is unlikely New Mexico moves above the No. 3 line in March Madness.
A win over Cincinnati is the only non-conference victory over a team that even has a chance of getting an at-large bid in the field of 68.
4. Kansas State
Kansas State probably has the best chance to make a big move during the conference tournaments.
The team has won 10 of 11 games and has an opportunity to earn a share of the Big 12 regular season title. A run to the finals of the Big 12 tournament could get the Wildcats as high as a No. 2 seed.
However, the strength of schedule of 88 does not help the cause until that point.