WWE Hall of Fame: Who Should Do the Induction Speech for Each Inductee?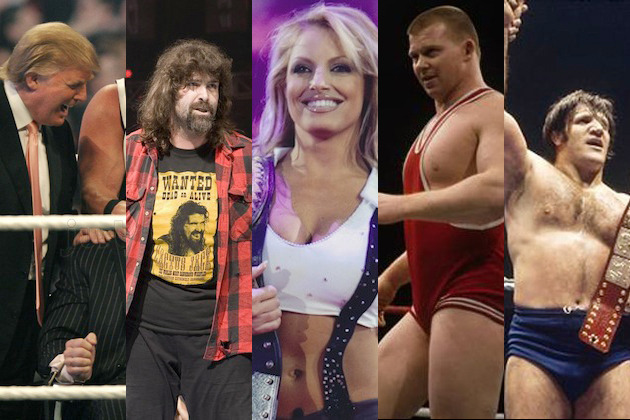 Here are the five inductees currently announced. Photo by: Guyspeed.com
The 2013 edition of the WWE Hall of Fame is a little over four weeks away. We know five of the inductees—Donald Trump, Trish Stratus, Bob Backlund, Mick Foley and Bruno Sammartino.
It's always interesting to see who will make the induction speech for the inductees. Some make sense, like Stone Cold for Bret hart, while others do not, like John Cena for William "The Refrigerator" Perry.
While some are obvious for this year's ceremony, others are still up in the air. Backlund and Foley have a list of people who could make the induction speech.
Here are my choices to do the induction speech for each inductee.
Begin Slideshow

»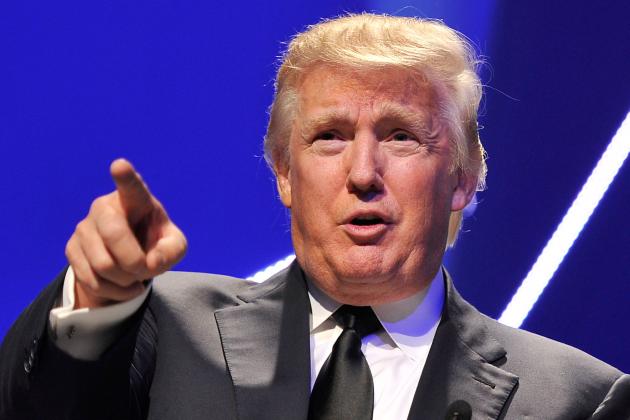 Stephen Lovekin/Getty Images
Donald Trump is this year's celebrity inductee.
Donald Trump was an integral part of the early success of WrestleMania. His Trump Plaza hosted WrestleMania IV. This event saw 14 WWE Superstars battle it out in a tournament for the vacant WWE Championship.
It came down to Randy Savage and Ted DiBiase in the finals, which the Macho Man won.
The event was so successful that WrestleMania went back the following year to host Hulk Hogan and Randy Savage for the WWE title.
Trump reappeared at WrestleMania 23 at the culmination of his rivalry with Mr. McMahon in a hair vs. hair match. Trump was able to keep his hair, and Bobby Lashley defeated Umaga.
Because of the success of the early WrestleManias and the feud at WrestleMania 23, Mr. McMahon himself should be the one to induct Trump. They needed each other then and wouldn't be where they are now without the other.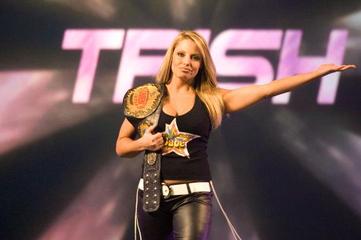 Trish Stratus is a seven-time WWE Women's champion. Photo by: WWE
Trish Stratus is one of the best Divas of all time. She is a seven-time WWE Women's Champion, a one-time Hardcore Champion and Diva of the Decade.
She feuded with Stacy Keibler, Torrie Wilson, Jazz, Molly Holly, Gail Kim, Victoria, Mickie James and most importantly, Lita during her short career.
Her feud with Lita lasted a couple of years and featured the two best Divas in the last 15 years. Their feud was so good that it main evented the Dec. 6 edition of Raw with the championship on the line.
Her seven Women's title reigns are the most in history, three more than the next closest Diva. Stratus was also able to play the face and heel roles to perfection.
There's only one person that should induct Trish Stratus and that is Lita. They were the two most popular Divas during the Attitude Era and have put on excellent matches. They have a mutual respect for each other, and it could be a really emotional speech for both women.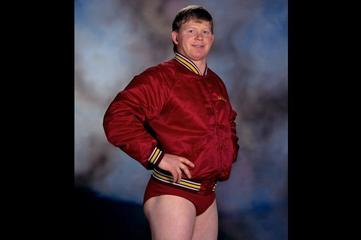 Bob Backlund lost the WWF title to Diesel at a house show. Photo by: WWE
Bob Backlund had a career that expanded over 20 years, featuring many entertaining matches. From early in his career with Terry Funk and Harley Race to the last moments with Bret Hart, Backlund can work with the best of them.
He finished his career as a two-time WWE Champion and a multi-time Tag Team Champion with four different organizations. Pro Wrestling Illustrated named Backlund Rookie of the Year in 1976, a two-time Wrestler of the Year in 1980 and 1982 and No. 7 of the top 500 best singles wrestlers in 2003.
His return at Royal Rumble 2000 is proof that he is still popular among the WWE Universe. Even at 63, Backlund could probably still out-wrestle half of the current roster, and that's a testament to the wrestler Backlund is.
There are a couple of names that could induct Backlund and with great reason. Gerald Brisco was Backlund's former partner in Georgia Championship Wrestling. They defeated Toru Tanaka & Mr. Fuji for the NWA Georgia Tag Team Championship.
The second name is Harley Race. Race put over a young Backlund and allowed him to win the NWA Missouri Heavyweight Championship.
The final name would be Bret "The Hitman" Hart. Now, Hart has been outspoken with his feelings in recent weeks, so his standing with WWE may be uncertain. However, they had a great feud from the summer of 1994 until their I Quit Match at WrestleMania XI.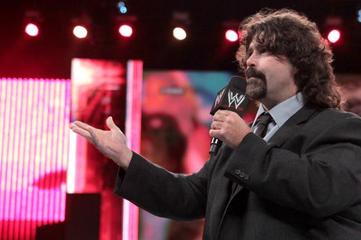 Mick Foley had a great career as three (or four) different personalities. Photo by: WWE
What's there to say about Mick Foley that hasn't already been said?
Mrs. Foley's Baby Boy is finally getting the recognition he deserves.
Foley debuted in WWE in 1996 with a completely new gimmick—Mankind, a mentally deranged schizophrenic. He debuted the night after WrestleMania XII and quickly feuded with The Undertaker.
He then debuted his second personality, Dude Love, as a replacement for Stone Cold while Shawn Michaels dealt with an injury.
The Mankind gimmick returned after Dude Love was "fired." He fought The Undertaker in the third, and most famous, Hell in a Cell match. Undertaker tossed Foley off of the top, and he crashed through the announce table. Foley somehow got up and made his way back to the top of the cell. Undertaker then chokeslammed Mankind through the top and all the way down to the mat.
Foley held the Tag Team Championship eight times, WWE Championship three times and the inaugural Hardcore Champion. He was also a part of the 2000 Feud of the Year, according to Wrestling Observer Newsletter, with Triple H.
Throughout his career, Foley has feuded with the biggest names and all of them deserve to induct the Hardcore Legend. I narrowed it down to two—Terry Funk or Triple H.
Funk is one of Foley's longtime friends. They've been linked together since their days in ECW. He is one of Foley's personal choices and it's no surprise. They epitomize the hardcore wrestling style and introduced it to the WWE audience.
Triple H and Foley feuded in the early part of 2000 and it was a great feud. Their matches at that year's Royal Rumble and No Way Out were brutal fights, and Foley helped make Triple H a star.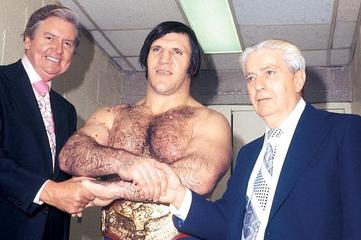 Bruno Sammartino's induction legitimizes the hall of fame. Photo by: WWE
First off, Triple H deserves a ton of congratulations for pulling this off.
Bruno Sammartino is what professional wrestling is all about. Even though he was way before my time, just hearing the name and the respect others show him was enough for me. Now that Sammartino has accepted his rightful place in the Hall of Fame, its credibility is no longer questionable.
On May 17, 1963, Sammartino defeated then-champion "Nature Boy" Buddy Rodgers in just 55 seconds for the WWWF Championship. He kept the title for seven years, eight months and one day, the longest single title reign in history. His second title reign began on Dec. 10, 1973 and lasted three years, four months and 20 days. His 4,040 combined days are the most by over 1,800 days.
Throughout his career, Sammartino has sold out Madison Square Garden numerous times. He was Hulk Hogan before there was a Hulk Hogan. In many ways, he was bigger than Hulk Hogan.
Sammartino had two important feuds in his career, one with Larry Zbyszko and one with Ivan Koloff. These two, along with the name who made this happen, Triple H, should be considered to induct Sammartino. Sammartino and Zbyszko sold out Shea Stadium and put on one hell of a match.
Koloff defeated Sammartino on Jan. 18 1971 for the championship. The crowd was stunned in silence because of the result. Sammartino said when asked about his choice of inducter on Sirius 92, "Guys like Ivan Koloff who took the title from me and who I had some of the greatest matches with." (h/t WrestlingInc.com).
Triple H is a doubtful inductee, but I wouldn't be surprised if he was chosen. His biggest accomplishment was initiating the talks between the WWE and Sammartino. He explained that the product has become more family-friendly and taken a bigger stance against steroids. Triple H is a man of history and respect for the business. He looks up to the guys who paved the way, and his speech would be the perfect way to show his appreciation.