Get Your Dunk Face On, Part 2: Top 20 Dunk Faces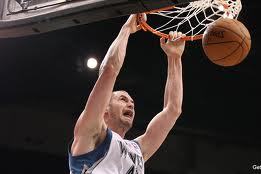 A wise man once wrote that the dunk face shows man at his most primal, and that you will never see a window this wide open into his psyche.
That man was me, and I'm really not so wise. But stay with me.
Something happens to a man when he dunks and it's equal parts awesome and traumatizing to those around. If you're a parent in the arena, cover your kids' eyes when it happens, because what you're seeing is wrong—and it'll change you forever.
Let's take a look at 20 more pictures of madness.
Begin Slideshow

»
startribune.com
Oh, Andre, don't be scared.
He's still in college, so this is going to one of many dunk faces you see from him. He doesn't look to be handling it well—but neither is the redhead in front of him.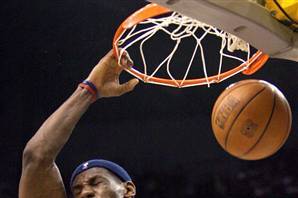 themortonreport.com
I think the rim just farted.
LeBron's been abusing the basket for quite some time now and it looks like it has developed a defense. Wouldn't you?
Lately, no one seems to be able to stop LeBron and I'd imagine a lot of people are familiar with this look these days.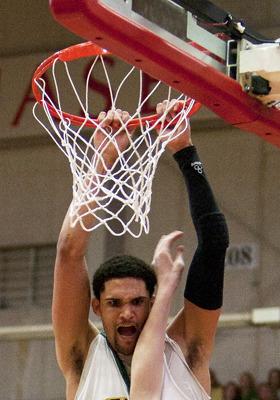 yahoo.com
Yeah, I don't know who he is, and I'm sure someone will tell me in the comments—all I care about is his dunk face.
This man is putting Vermont on the map.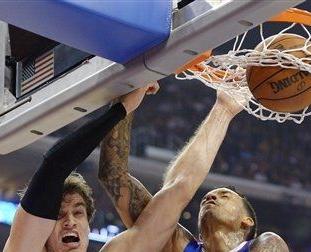 dunkface.tumblr.com
He's owner to the most awesome name ever.
Feast your eyes on Splitter as he slams it down on the insufferable Matt Barnes. Splitter was not happy on this day, my friends.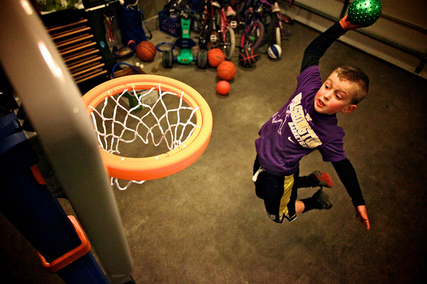 hardwoodparoxysm.com
This kid has probably had more girlfriends than I've ever had.
Let's just say that.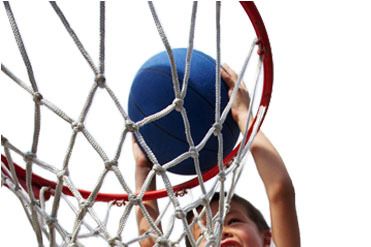 jedboy.blogspot.com
Looking at this, my life feels unfulfilled.
Can you imagine going to take out the trash and you look over at the neighbor's driveway and see this crazy kid doing this? Wouldn't you just feel like you've accomplished nothing that day?
I'm sitting over here watching reruns of How I Met Your Mother and he's dropping nukes down the hoop.
Momma said life ain't fair.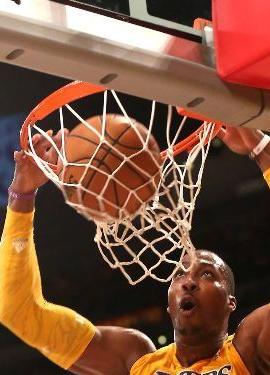 lakers.topbuzz.com
You just see your future with the Lakers? Does it include you complaining some more?
In the five seconds it took to write that, Howard's shoulders grew five inches.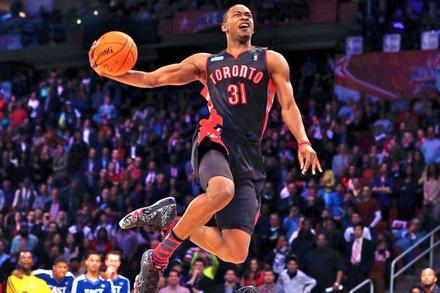 nba.si.com
I don't even know who this guy is, and someone just informed me that Toronto had a basketball team. It was some lonely guy sitting at a bus stop.
In any case, Terrence Ross smells the stinky, and he's looking to freshen the air with a nice, family-friendly dunk.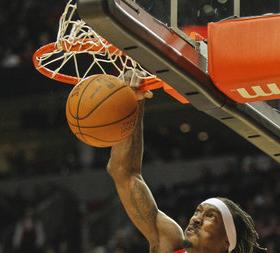 oregonlive.com
He doesn't look like a Gerald, but he'll embarrass you on the court just the same.
He's an angry man and his nether region will be hanging around your head quite often—usually when he dunks.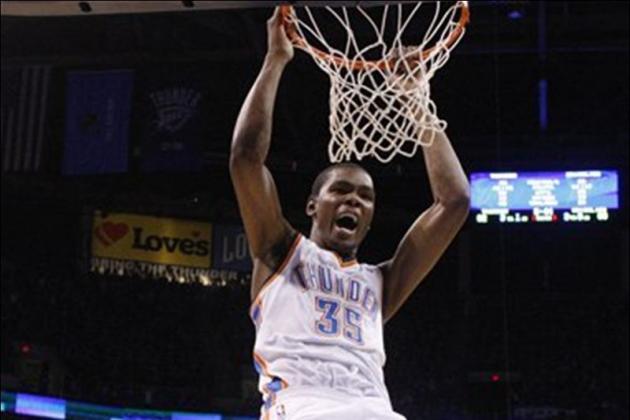 toledoblade.com
Kevin Durant's taking his frustration out after losing in the NBA Finals.
He's so thin it's hard to imagine him as intimidating, but when you see his dunk face, his lack of muscle mass doesn't seem so relevant.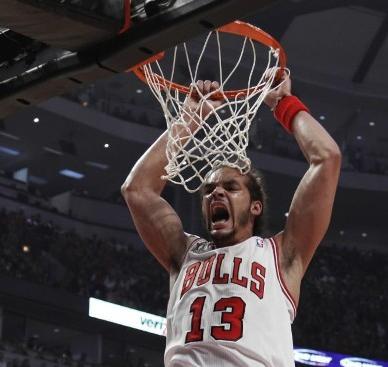 leisureblogs.chicagotribune.com
I'm always in a bad mood anytime I have to look at Joakim Noah's face and this is no exception.
He's angry about...something...um...yeah, I got to get out of here.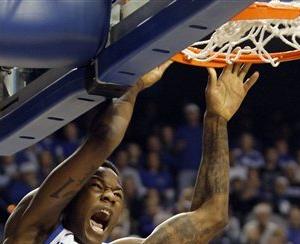 nationofblue.com
He doesn't look like an Archie and don't you dare tell him that, because this will happen.
Someone stole his lunch money when he was four, and he'll be damned if he forgets it.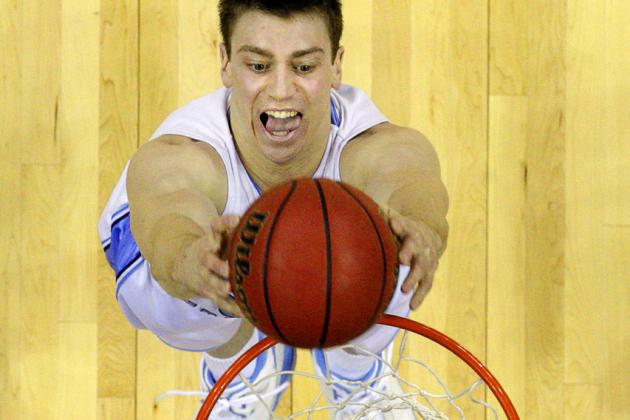 boston.com
Tyler Hansbrough apparently grew to 10-feet tall.
He's working in a warehouse now and has caused them to do away with the forklift...I assume.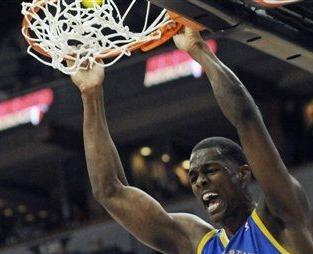 dunkface.tumblr.com
Golden State is doing well this season, and Harrison Barnes' face is emphasizing its resurgence.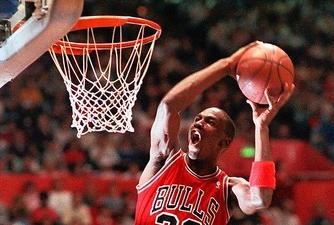 thebestten.files.wordpress.com
His Airness.
Seemed the world stopped when he dunked.
I'd say something, but he might gamble me away.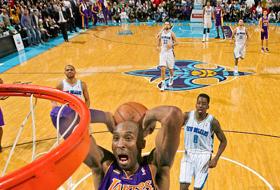 topbuzz.com
I still wish his hair was back. I'll forever maintain he was more aerodynamic and thus, better.
There's science there.
But Kobe can still fly, even if his new nickname is super stupid.
My best guess is he saw the Lakers' chances at a title in 2013 right before he dunked.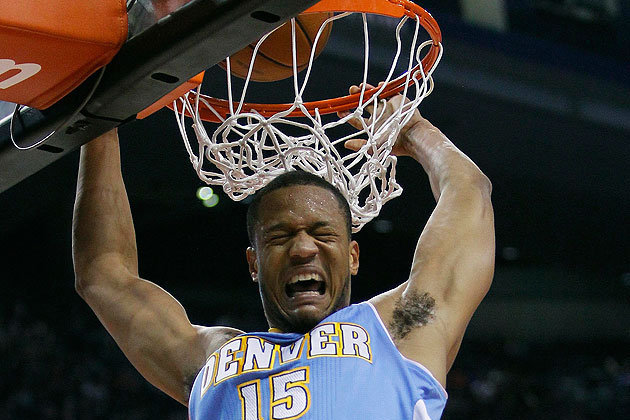 sports.yahoo.com
You don't have to cry, man.
Yeah, Denver has no shot at a title this year, but you still have to try.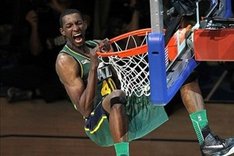 foxsportsflorida.com
I saw this and had to punch something—it was just so awesome. I have a pending court case with my neighbor now, but that's OK; it was worth it.
This is dunk face at its best. Pure primal rage.
When you can execute a dunk and it simultaneously looks like you're going to the bathroom, you've accomplished something amazing.
It's truly something you can brag to your grandkids about.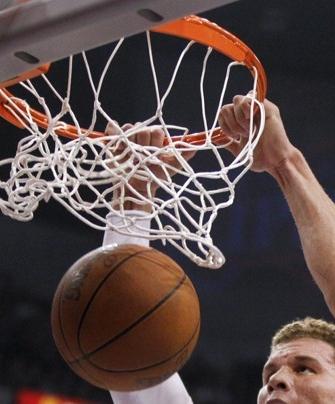 articles.washingtonpost,com
As I mentioned in my previous article, something terrible happens when Blake Griffin dunks.
I don't know what he sees up there on that backboard, but it's not right. His brain shuts down and we have to witness something nightmarish. I assume doctors are around at all times.
I will never take my kid to a Clippers game. I've got to have a kid first, but then I won't take him to a Clippers game.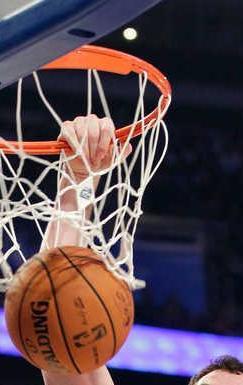 staugustine.com
The reigning champion.
It's hard to beat Blake Griffin, but Kevin Love has some serious issues—and it's present on his face.
If I were his friend I'd be afraid to have a drink with him. Can you imagine seeing that face come out? Tell me you wouldn't be sprinting down an alley.
I now can't sleep for a week and that's why Kevin Love wins.