Projecting the Jacksonville Jaguars' NFL Free-Agent Targets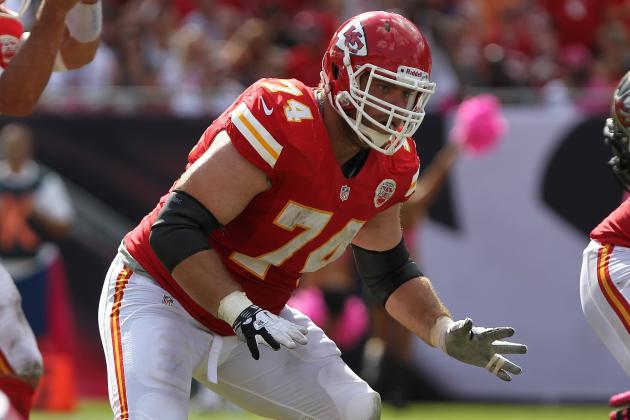 Kim Klement-USA TODAY Sports

The wild world of NFL free agency is just around the corner. Players will be looking to cash-in on past performances with big-money contracts and teams will be chasing the missing piece to their Super Bowl puzzles when signings begin March 9.
The Jacksonville Jaguars will sit quietly on the sidelines for much of the frenetic free-agency period in favor of rebuilding the roster through the draft.
Jacksonville has holes at nearly every position, with the biggest areas of need on the offensive and defensive lines as well as the secondary.
The Jaguars will bypass the high-priced defensive ends in free agency by opting to select one in the draft. It will take more than one draft to fill all the holes on the roster, though. The team will have to find stopgap players in free agency until a long-term solution is found.
With $26.7 million in cap room (per Jason La Canfora of CBS Sports) and deep free-agent classes where they need help, the Jaguars should have no problem finding players to fill those needs.
General manager David Caldwell has to use the money wisely, though, as overspending would damage the team's rebuilding efforts.
Here are six players the Jaguars could target in free agency to fill critical holes in the roster.
The players are ranked on team need and how they fit financially and schematically.
Begin Slideshow

»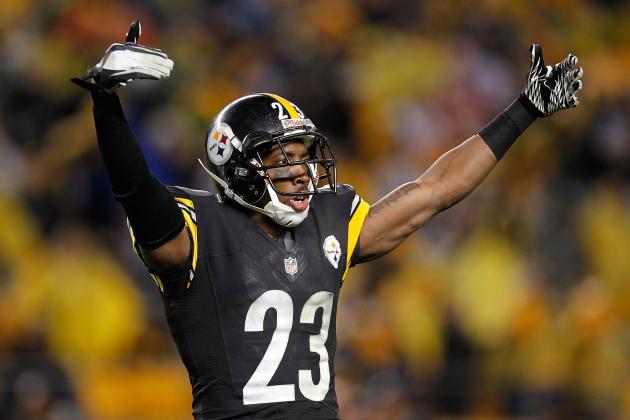 Gregory Shamus/Getty Images

The Jaguars are in desperate need of talent at cornerback.
If the team doesn't reach a deal with Derek Cox, he will likely sign elsewhere in free agency.
Jacksonville has already announced (via Ryan O'Halloran of The Florida Times-Union) that longtime Jaguar Rashean Mathis will not be re-signed.
The Jaguars only have three cornerbacks currently under contract. That number could decrease, as the franchise could release Aaron Ross to free themselves of his $4 million cap hit.
The team is extremely thin at the position and will have to address it this offseason.
One player they could target is Pittsburgh Steelers cornerback Keenan Lewis.
Lewis shined in his first season as a starter in 2012 and led the AFC with 23 pass breakups.
He is an aggressive player who is able to reroute receivers off the line of scrimmage in press coverage, which would make him a perfect fit in head coach Gus Bradley's defense.
Lewis may be just out of the Jaguars' price range, which is why he's ranked so low. If Caldwell is willing to spend a some money, the team will get an immediate starter at cornerback.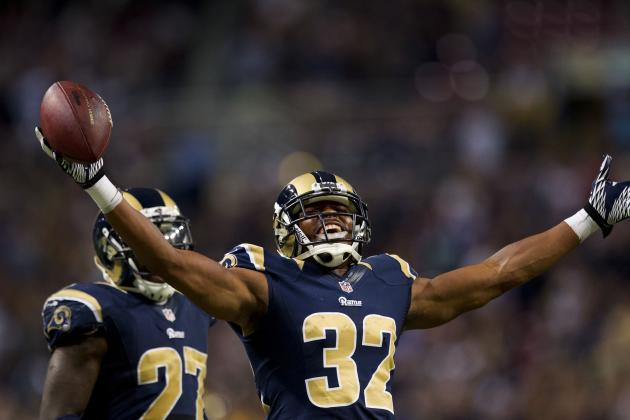 David Welker/Getty Images

If Caldwell isn't willing to give out a big contract to a cornerback, St. Louis Ram Bradley Fletcher is a player who shouldn't garner one.
Fletcher is a physical cornerback who thrives in press coverage. He uses his 6'2", 200-pound frame to jam receivers off the snap, which would make him a nice fit in the defensive scheme.
He has a long injury history and signing him would be a risk. Fletcher has undergone two knee surgeries during his four-year career.
He won't garner the attention or have a high price tag like the top cornerbacks on the market. He would be a cheap signing who has a lot of potential, which would be ideal for Jacksonville.
If Fletcher is able to overcome the injury bug, the Jaguars could get a steal in free agency if they sign him.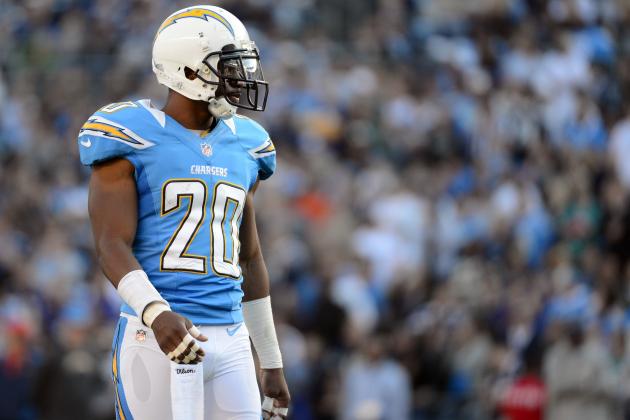 Harry How/Getty Images

Another player the Jaguars could target at cornerback is the San Diego Chargers' Antoine Cason.
At 6'1", Cason has good size that he uses to his advantage in man coverage. He has good route recognition and he uses his agility and burst to close in on the ball.
He has been very productive since becoming a starter in 2010. In addition to his eight interceptions, Cason has led the team in pass defenses each season since taking over the starting role.
Cason won't cost as much money as a player such as Lewis, and is not a big risk like Fletcher. He would fit Bradley's scheme and make an immediate impact in the secondary, which is why he should be the Jaguars' main target at cornerback.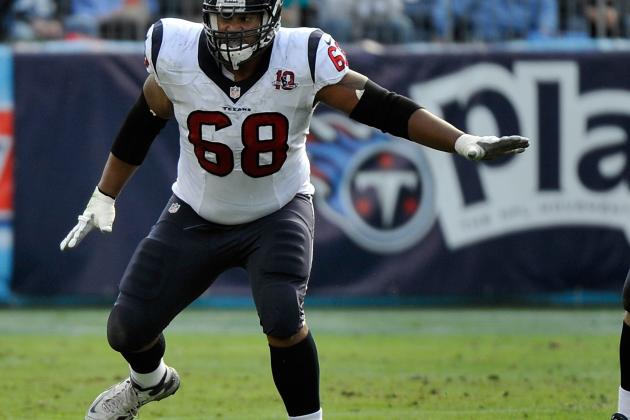 Frederick Breedon/Getty Images

Right tackle is another position the Jaguars desperately need help at. The offensive line was terrible last season, and a lot of the blame could be placed on the poor play at the position.
There is a ton of talent at right tackle in free agency and many will require monster contracts. If the Jaguars choose to shy away from those big deals, Houston Texans right tackle Ryan Davis would be a cheap signing.
Harris was mainly a backup for the AFC South rival Texans, but he would be an upgrade over everyone the Jaguars currently have on the roster. He also has experience in zone-blocking schemes as he spent four seasons with the Denver Broncos.
He would be a good signing and provide solid play at right tackle. The Jaguars wouldn't have to spend a lot of money to sign him, which would allow them to use it elsewhere.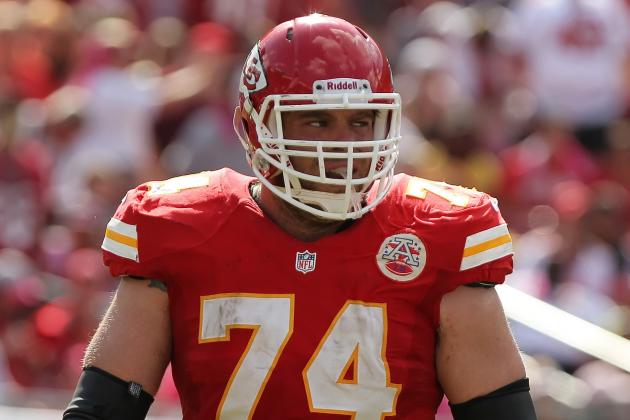 Kim Klement-USA TODAY Sports

A strong free-agent class at right tackle got even better when the Kansas City Chiefs released Eric Winston.
Winston is going to be one of the most sought after players in free agency and is going to ink a huge contract when he signs. He may be out of the Jaguars' price range, but he would be the perfect fit in Jacksonville's zone-blocking scheme.
Winston spent his first six seasons in Houston's zone-blocking offense, so he has plenty of experience and expertise in the system. At 6'7" and 302 pounds, he is tailor-made for the zone-blocking system.
The Jaguars will probably look elsewhere for offensive line help to avoid tying up too much money in one contract , but Winston would be the ideal candidate for the system they're implementing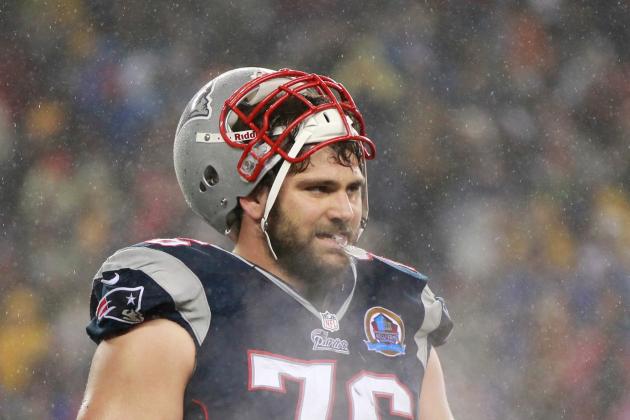 Greg M. Cooper-USA TODAY Sports

The player the Jaguars need to target at right tackle is New England Patriot Sebastian Vollmer.
Vollmer has anchored the right side of New England's offensive line for the past few seasons. He is a consistent blocker who would immediately upgrade the offensive line and improve pass protection.
Vollmer does have a history of back injuries, which is a major concern with offensive linemen. He missed 11 games in 2011 and one game in 2012 due to back issues.
In addition to his back injuries, he underwent knee surgery in February.
His injury history could lower his price tag in free agency, which would only benefit Jacksonville.
If he checks out medically, Vollmer would be the best right tackle for the Jaguars to target. He won't require the big contract other top-tier right tackles would require while still adding quality play at the position.