6 Key Premier League Battles to Watch This Weekend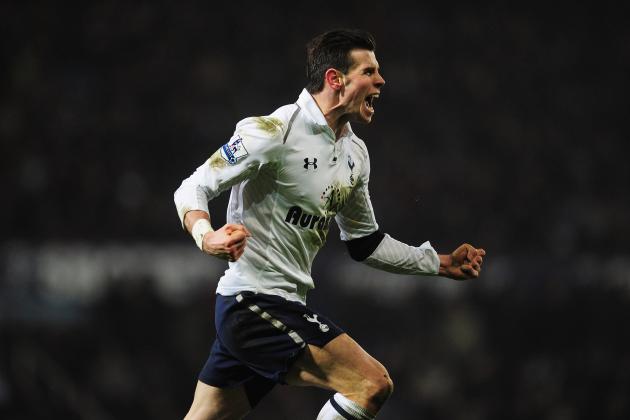 Jamie McDonald/Getty Images
Can Gareth Bale keep up his good run of form this weekend against Liverpool?
Last week's set of Premier League fixtures saw the tussle for Champions League places take another twist as Tottenham beat Arsenal to push the Gunners even further behind their rivals.
Spurs winger Gareth Bale added to his recent haul of impressive performances and goals with another fantastic display against Arsenal last Sunday.
If the Welshman keeps this sort of form up, it'll be hard for Spurs to hang on to him.
Regular readers will know that we normally try to keep things fresh and focus on fixtures at the top and bottom of the Premier League.
It was a bit more difficult to narrow the list down this time around because there's only six Premier League matches this week!
With that being said, come along for the ride as we go through the six Premier League battles for this weekend!
Begin Slideshow

»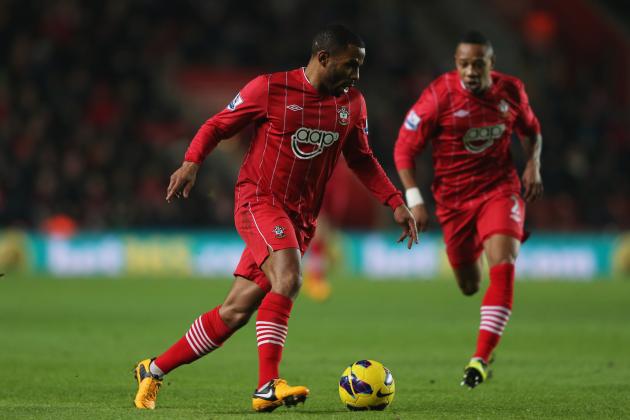 Ian Walton/Getty Images
Jason Puncheon is the latest Southampton star to extend his contract
The first of Saturday's fixtures is between two sides who both lost last weekend.
Norwich lost 4-0 at Old Trafford, but there's no disgrace in that.
With respect, better sides than Norwich have gone to Old Trafford and lost by heavier margins in recent years.
It isn't games against Manchester United or Arsenal that decide Norwich's fate.
It's games like this one against Southampton.
Norwich manager Chris Hughton even admitted as much in an interview with BBC Radio Norfolk after their loss at Old Trafford last week where he said:
The game here - at Old Trafford - was never going to define our season, there aren't many teams who come here and create lots of chances. There is one team that's come here and won all season, and that's Tottenham, who are third in the division. Anything we got was always going to be a bonus, and we made them work for what they got
In the same interview, Hughton said that the coming month is a big month for Norwich.
That's true.
Norwich face Southampton, Sunderland and Wigan before the end of March.
If they are to avoid being dragged in to a relegation dogfight, then you'd think they have to win at least two of those matches.
Saturday's match has huge implications for both teams.
Southampton also lost last weekend and they'll feel disappointed that they couldn't beat a struggling QPR side to pull even further away from the drop zone.
To survive in the Premier League, you have to win your home games, especially against the teams in and around you in the division.
Saints should still have enough about them to stay up though.
The fact that Jason Puncheon and Morgan Schneiderlin have both recently extended their contracts at the club is a good sign.
Those two guys have been really impressive as Saints have looked to re-establish themselves as a top-flight club.
Southampton have to win this match more than Norwich, because once Saturday's game is out of the way, their next two league games are against Liverpool and Chelsea.
You'd have to think that Saints would struggle to win either of those matches, even though both of those games are at St Mary's.
As far as Saturday goes, both teams need the win to pull clear of the drop zone, but Southampton should just shade it.
Prediction: Southampton win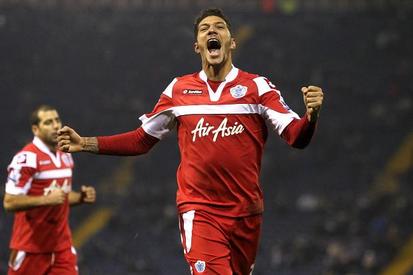 Jay Bothroyd's late winner last week might just kickstart QPR's season - Getty Images
QPR's great escape might just be on.
When they went to Southampton last weekend, many people—including yours truly—didn't think that they had any chance of winning the game.
That was until Jay Bothroyd emerged from the wilderness and scored a late goal that might just kick start QPR's bid for survival.
It was Bothroyd's first QPR goal for over a year and you could see just how much it meant to him.
Bothroyd's goal didn't just earn QPR another three points.
It also gave his manager the perfect birthday gift, so it wouldn't surprise me if Bothroyd starts against Sunderland on Saturday!
Last weekend, Sunderland also showed their fighting spirit and tenacity when they came from two goals down against Fulham to earn a draw.
After going two goals down it was important for the Black Cats to score quickly, and they did.
Craig Gardner's penalty kick sparked them back to life before Stephane Sessegnon evened things up.
Sessegnon had a pretty slow start to the season, but he's come back into form over the last few weeks and he'll be a very important player for Sunderland as the season draws to a close.
In terms of how the match goes, QPR have been pretty unimpressive at home—they've won just once at Loftus Road in the league all season.
QPR's poor home form and Sunderland's attacking options should mean that Sunderland travel back north with a point.
Prediction: Score draw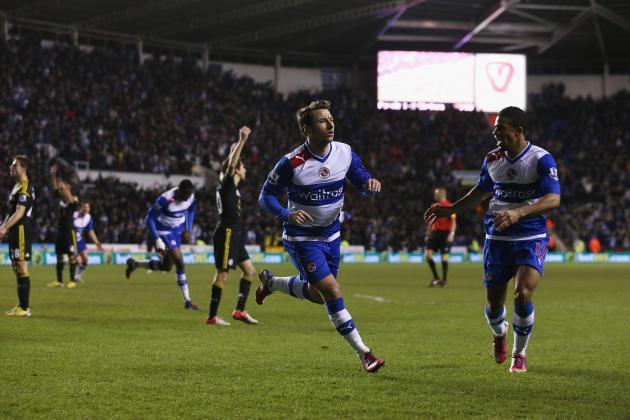 Scott Heavey/Getty Images
Can Adam Le Fondre inspire Reading to victory in their crucial clash with Aston Villa?
Arguably the biggest Premier League game of the weekend comes at the Madejski Stadium on Saturday when Reading take on Aston Villa.
Talk about a six-pointer.
This game is so important for both sides.
After going on a good little run over the Christmas and New Year's period, Reading have tailed off slightly over the last month or so, losing their last four games in all competitions.
If there's one thing that manager Brian McDermott can rely on, it's that his team can—and will—create chances.
And when they create those chances, players like Jimmy Kebe, Pavel Pogrebnyak and especially Adam Le Fondre are more than capable of putting them away.
Simply put, Le Fondre knows how to score goals.
At any level, that's a priceless commodity.
If we're being honest, Reading are likely to get at least six or seven chances against Aston Villa.
The Midlands club are really struggling at the moment, with just one win from their last 11 games.
That's relegation form. It's as simple as that.
Yes, their last couple of games have been against Arsenal and Manchester City.
Yes, their performances in those games have been credible.
But at the end of the day, Villa have nothing to show for it and they find themselves mired deep in relegation trouble.
They'll try their hardest, but in my opinion, they just don't have enough quality to stay up and that's a sad thing for me to have to say.
Villa are a great club, with a great tradition and terrific fans, but sometimes it's got to get worse before it gets better and relegation might just be staring them in the face by 5pm GMT on Saturday.
Prediction: Reading win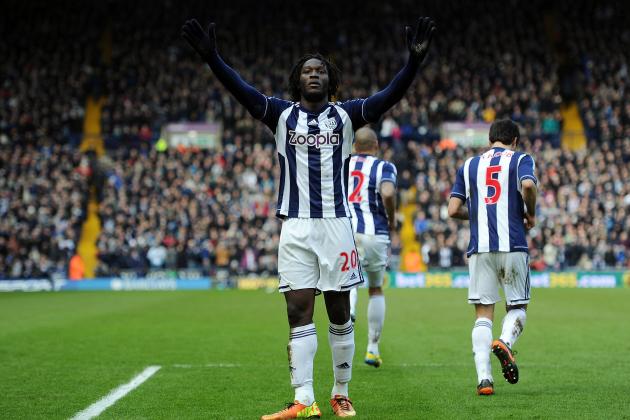 Chris Brunskill/Getty Images
Romelu Lukaku is eligible to play for West Brom again this weekend - who can stop him?
The last of Saturday's Premier League matches involves West Brom and Swansea.
Both sides are relatively comfortable in the league after having hugely impressive seasons under their new managers.
He probably wouldn't admit it publicly, but Steve Clarke has to be delighted with the way things have gone in his first season as a manager.
The Baggies are comfortably inside the top 10 and they still have an outside chance of qualifying for Europe.
West Brom might have lost 1-0 at Stamford Bridge last Saturday, but Romelu Lukaku wasn't available under to the terms of his loan agreement from Chelsea.
The big Belgian is back on Saturday though and the Swansea defenders will have a tough job on their hands to stop this runaway locomotive from powering through them.
Swansea are still buzzing after their remarkable Capital One Cup success at Wembley a couple of weeks ago and, much like Steve Clarke at West Brom, Michael Laudrup must be overjoyed at how things have gone for him since he took over at the Liberty Stadium.
Laudrup appears to be a man who carries himself with class and dignity, choosing to praise his own players for their on-field accomplishments instead of feeding his own ego.
He deserves great credit for the job he's done and the buys that he's made.
Laudrup has set his team a new target of finishing eighth in the Premier League with 10 games remaining and who'd bet against them achieving that, at the very least?
If there was a way for me to sit down and watch this game on TV at 3pm GMT on Saturday, I'd do it.
It will be a fantastic game with exciting football, chances galore and the chance for two of the league's brightest managerial prospects to pit their wits against each other again.
As for predicting the result, does it really matter who wins?
We're all winners really.
It does?
Oh, OK then.
Goals aplenty, with chances galore.
Sounds like an entertaining draw to me!
Prediction: Score draw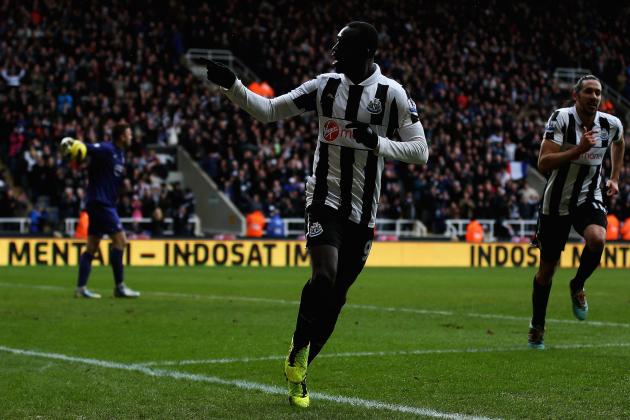 Matthew Lewis/Getty Images
Has Papiss Cisse ever scored a bad goal?
We're treated to another couple of Premier League games on Sunday, starting with Stoke's trip to Newcastle.
Here's a serious question for Newcastle fans.
Have you ever seen Papiss Cisse score a bad goal?
The striker added to his incredible list of sensational goals with a stunning strike in Newcastle's 4-2 win against Southampton in their last home match.
It was just phenomenal.
There's been a lot of pressure on his shoulders to get goals for Newcastle since Demba Ba left for Chelsea, so it's good to see him back among the goals.
The Geordies have suffered a bit of a setback this week with news that their inspirational captain Fabricio Coloccini has broken two bones in his back.
Their captain will be a huge loss for them as they look to push on in the league and qualify for the latter stages of the Europa League, but especially on Sunday when Stoke come calling.
Stoke play a very honest, disciplined and sometimes physical style that some pundits don't like, but you can't argue with the success they've had.
Tony Pulis' side are relatively safe in mid-table.
They're in no danger of being relegated, but it will be hard for them to finish higher than 10th because their squad isn't as strong, in terms of depth, as some of their rivals.
At least not in my opinion.
Their cause won't be helped on Sunday by the absence of Robert Huth.
The giant German powerhouse will serve the second of his three-game suspension for an incident during their match with Fulham two weeks ago.
Even in Huth's absence, Stoke are still capable of going north and getting a result.
Having said that, Newcastle should have more than enough quality to see Stoke and earn all three points.
Prediction: Newcastle win
Jamie McDonald/Getty Images
Is it a bird? Is it a plane? No, it's Spurs' Gareth Bale!
The last of the weekend's Premier League fixtures comes from Anfield where Liverpool and Tottenham go head-to-head in what is sure to be a phenomenal encounter.
Not only will the match see two of the best footballing teams in the league go at it, but we'll also see two of the very best players in Europe take centre stage as well.
The first of those is Liverpool striker Luis Suarez.
Say what you want about some of his antics on the pitch, like diving, but there can be no doubt, in anyone's mind, that Luis Suarez is nothing short of a sensational footballer.
His hat-trick against Wigan last weekend means that he's now scored more league goals than anyone else this season.
He scores goals.
He creates goals.
He captivates the crowd and he bamboozles defenders.
Suarez is a magician really.
There are very few players in the world, never mind the Premier League, that can do what Suarez does.
However, he'll come up against one of those men on Sunday when Gareth Bale comes to Anfield.
Once again last weekend, Bale stepped up to the plate when it mattered the most as he opened the scoring against Arsenal in the London derby.
He shouldn't have even been given the chance, but if the Arsenal defence were stupid enough to let Bale run in on goal, Gareth would've been stupid to pass up that opportunity!
You've probably read enough articles from people waxing lyrical about Gareth Bale, so all I'll say is that he has a big summer ahead of him.
He can choose to move on to pastures new—and let's be honest, there would be no shortage of suitors for him—or he can stay at Spurs and help them to a successful Champions League campaign.
With another full season of Premier League and top-class European football experience under his belt, then he can move on, if he wants to.
Sunday's match has everything about it that football fans love.
Two great teams who play great football, combined with two players at the top of their game both looking to show us why we, as football fans, think so highly of them.
Sadly for Liverpool fans, they'll just be the next in a long line of clubs to suffer at the left foot of one Mr Gareth Bale, as Spurs leave Anfield with all three points.
Prediction: Tottenham win