Jake Shields vs Tyron Woodley: Head-to-Toe Breakdown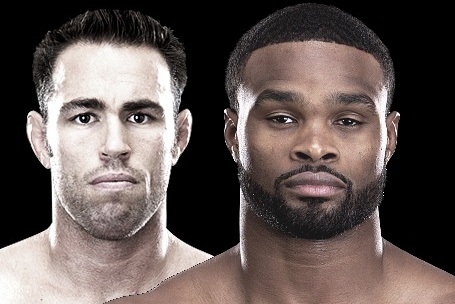 Ever since Strikeforce closed their doors in January, the stars who were absorbed onto the UFC roster have been making major waves. Antonio Silva, Gilbert Melendez and Nick Diaz are preparing for title bouts, while lower-tier fighters Bobby Green and Derek Brunson have already recorded signature wins in their new company.
At UFC 161, one-time Strikeforce contender Tyron Woodley looks to follow up his explosive debut with a win over Jake Shields, a man who once held gold in the San Diego-based promotion.
With competition within the welterweight division being the stiffest in all of MMA, this is an important divisional matchup between fighters with completely different approaches to fighting.
Here is a head-to-toe breakdown of the UFC 161 contest between Tyron Woodley and Jake Shields.
Begin Slideshow

»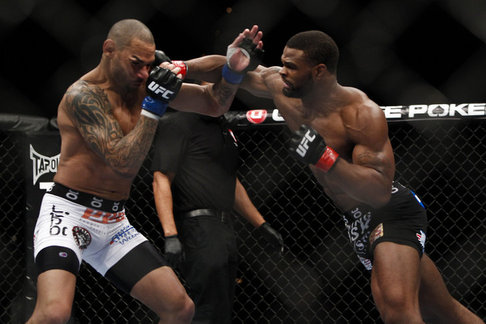 Josh Hedges for Zuffa LLC via Getty Images
If there is one area of Jake Shields' game that is in desperate need of improvement, it's his stand-up. The former champion tends to be somewhat awkward on his feet and had considerable trouble when pitted against the likes of Robbie Lawler, Dan Henderson and Martin Kampmann.
Tyron Woodley hasn't elected to utilize his boxing in many fights. However, when he does, it is dangerous. Not only does "The Chosen One" have a pair of stone-cold knockouts to his credit, but he also wobbled Nate Marquardt in their title fight.
By no means is Woodley a striking machine who will eat the division alive, but he is clearly superior in this category.
Advantage: Woodley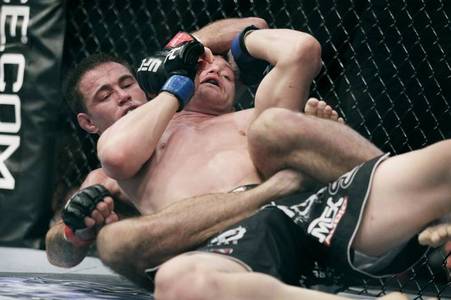 Photo: lastvegassun.com
From one extreme to the other, may I now direct your attention to the strong suit of Jake Shields?
Few MMA fighters on the planet have the elite jiu-jitsu ability possessed by Shields. Remember when I mentioned that Shields had trouble with Lawler, Kampmann and Henderson during stand-up exchanges? Perhaps I should have mentioned that he won all three fights after utilizing his excellent BJJ.
Woodley is the type of fighter who loves to gain top position and smother an opponent. That's the type of attack that will make Shields hesitant to pull guard.
And yes, Woodley has five submission wins to his credit. However, T-Wood doesn't have the skills to win the grappling exchanges that await him on the canvas.
Advantage: Shields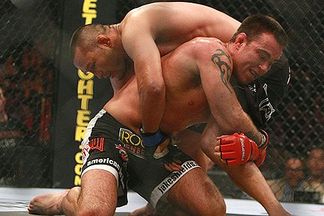 Photo: Esther Lin for MMAfighting.com
With both fighters possessing a background in wrestling, this aspect of the fight will be the toughest to predict.
Shields scored takedowns to defy the odds against Olympic wrestler Dan Henderson in his final bout under the Strikeforce banner. However, many attribute that achievement to a bad weight cut for Henderson, who seemed to gas out early in the bout.
Woodley will need to use his wrestling defensively for the first time in his career. After all, he wants nothing to do with Shields on the ground.
With Tyron having a definitive advantage in terms of strength, I think that he will be able to keep this fight standing, much to the chagrin of his opponent.
(Slight) Advantage: Woodley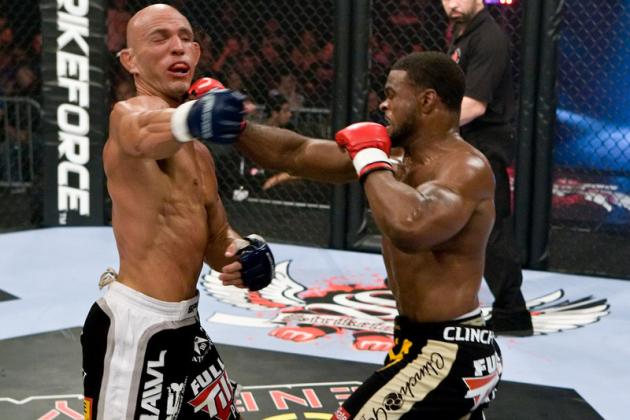 Photo: ultmma.com
Pure strength doesn't always play a role in MMA. Technique tends to overcome power on a regular basis. However, when shucking off takedowns or delivering knockout blows, there is no doubt that it weighs heavily.
Shields is a fighter who relies on his technique to earn a victory, while Woodley is a muscled monster who can probably break down a steel door with his bare hands.
Advantage: Woodley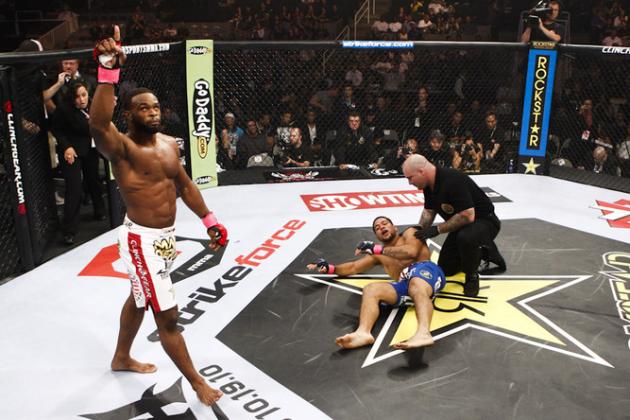 Photo: mmabay.co.uk
Take a look at this photo. Jiu-jitsu practitioner on the floor, coming to his senses, all while Tyron Woodley celebrates his knockout victory. I'm sure that most of you are familiar with an expression regarding history repeating itself.
Jake Shields is capable of winning this fight, but he is historically a slow starter who is facing a guy who explodes early on in a fight. Considering that Woodley has the kind of one-punch power that gives a man nightmares, it's hard to see Shields overcoming the odds.
Woodley is hungry and looking to prove himself as a top welterweight in the UFC. Look for him to arrive motivated and ready to impress when he faces a former world champion.
Prediction: Tyron Woodley defeats Jake Shields via technical knockout in Round 1.