WWE Draft: Who Got the Better End of the Deal?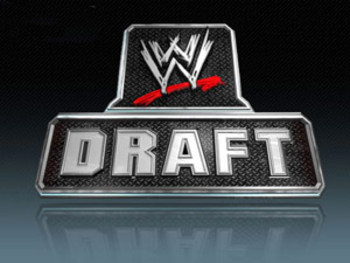 If tonight was any indication of what the future holds for WWE in 2009, then we will be seeing some interesting things going on. We saw several champions play musical chairs, an ultimate opportunist strike again, and the start of a new revolution on at least two of the brands.
But after taking a moment to collect my thoughts, I decided to analyze the 12 draft picks of tonight piece by piece. From the top pick to the last pick, the Lethal Lottery has proven to be a dangerous game to play in regard to the future of the WWE...as proven last year after the 2008 Draft.
So how will the new faces handle their new homes? How will the current rosters handle the new arrivals? And have we seen the WWE's version of "Shaking the Foundation?"
Take a look at these 12 individuals and decide for yourself if you were satisfied with the results as well as the moves that could lead to bigger and better things, then let me know in the comments.
First Pick: RAW Gets United States Champion MVP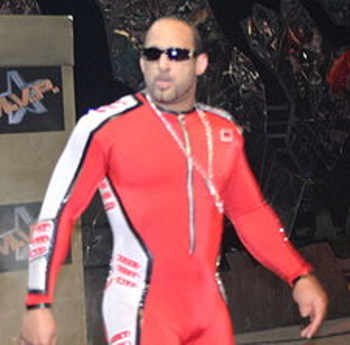 SmackDown's Franchise Playa found himself a new home tonight on RAW. After Rey Mysterio defeated Evan Bourne to give RAW the first pick of the draft tonight, MVP earned a new title to his impressive resume: No. 1 Draft Pick!
Porter has spent his entire WWE career on SmackDown. After getting pushed around by the likes of Great Khali, The Hardyz, and even La Familia, Porter arrives on SmackDown to a familiar face...in the form of his new/old boss, Vickie Guerrero.
At the time, this meant that RAW would have both secondary singles titles, with Rey Mysterio holding the Intercontinental Championship.
Porter brings a breath of fresh air to a possibly staling brand. Despite the hype that is going on involving the World Championships, MVP can now bring his smashmouth, South Beach attitude to the flagship show.
What is even better for Porter is this concept: He was already Flossin' on SmackDown after winning the United States Championship. On RAW, expect him to be flat out "BALLIN'!"
Second Pick: RAW Gets the Big Show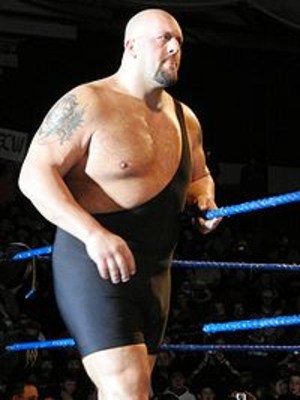 In one of the quickest matches of the night, Kane defeated Brian Kendrick to secure the second pick of the draft on RAW's behalf. When the smoke cleared, RAW got a bigger reason to smile...a seven foot, 485 pound reason.
After spending a majority of his time on SmackDown protecting Vickie Guerrero from The Undertaker, Big Show returns to RAW with the possibility of becoming champion once again.
With two secondary championships on the brand at this point, the possibilities are endless for the world's largest athlete.
Is this a good move for Big Show? Or is this a bigger move for RAW?
Looking at the roster, it's clear having Big Show and his mighty punch could lead to him grabbing the World Heavyweight Championship. But what's even better for him is he is officially reunited with his lusty love, Vickie Guerrero.
So will 2009 end with a World's Largest Champion? Or is there bigger things in store for Show's future on the flagship brand?
Third Pick: SmackDown Gets Some More Diva—Tude

The Divas Division has been red hot as of late. Thanks to the arrival of the Divas Championship, it's been hard to root for one or the other. But thanks to a dominating performance by Michelle McCool, we may not have to.
After SmackDown's Divas got the victory over RAW's Divas, SmackDown not only got its first draft pick...they got the Women's Champion in the process.
Melina was busy spoiling for a fight with McCool and Maryse when her sexy photo arrived on the Titantron to make it official: SmackDown gets Melina.
With all that has happened up to this point, it's good to see the WWE focusing a lot of attention on their Divas.
They are clearly not just for sex appeal and eye candy anymore.
With Melina heading to SmackDown, and a fair and impartial GM, she could possibly be setting up for a Diva war with McCool.
SmackDown was already packed with talented Divas with the likes of McCool, Gail Kim, Maria, Natalya and The Bella Twins, not to mention Divas Champion Maryse, Melina could be one of the best Diva acquisitions that SmackDown has seen in a long time.
And did I mention that her entrance alone is worth seeing over and over again...especially in slow-mo?
Fourth Pick: RAW Snags Some Mattitude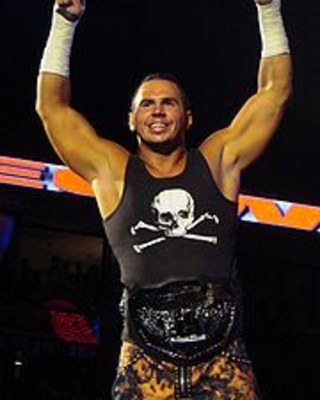 The one thing we knew about tonight was anything is possible. Tonight marked the first time that ECW Champion Jack Swagger got to show RAW what he had to offer. But would this be the last time he would do that tonight?
John Cena made sure of that in impressive fashion...but what happened afterwards was the most predictable moment of the night.
After Cena got a hard fought victory over Swagger in their Champion vs. Champion Match, RAW got the pleasure of snagging two draft picks in the process.
The first one was Matt Hardy, which ends a war with his brother Jeff on SmackDown.
What does Hardy bring to the table? Experience.
The older Hardy has never gotten the chance to truly shine on RAW. He has spent most of his career on SmackDown, and the majority of last year on ECW.
Now that he's back on RAW, this is his chance to step up out of the shadows of his ECW Championship reign and possibly winning the World Heavyweight Championship from John Cena or win the WWE Championship from either Batista, Triple H, or Randy Orton.
Fifth Pick: RAW Gets To Play the Game Once Again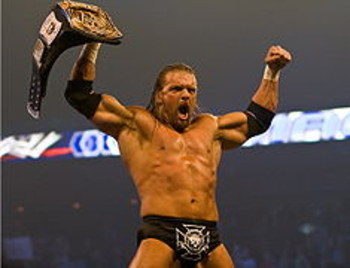 As I said before, thanks to John Cena's victory over Jack Swagger, RAW got two picks in the draft. After the Lethal Lottery decided it was Matt Hardy's time to invade The Flagship, they also decided it was time for RAW to play the Game...again.
In an unshocking twist of fate (no pun intended), Triple H served his purpose on SmackDown and was now poised to return to the flagship program. The Game is in familiar territory as well as he jumps ship with the WWE Championship draped over his shoulder.
Just like last year, Triple H is the WWE Champion. Just like last year, he is drafted to another brand. Just like last year, The Game is one of the men at the top of the mountain.
Even though several superstars voiced a displeasure in having Triple H on RAW, it doesn't seem like this is the case this time around. Now that he is a full-fledged member of RAW, expect some sparks in the event that Triple H and John Cena both walk out of Backlash as champion.
But there is of course the X-Factor of the situation: CM Punk and his MITB Briefcase.
Sixth Pick: SmackDown Hits the Big Money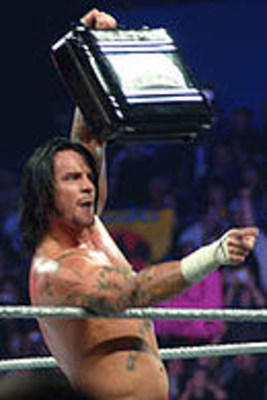 Is it safe to say that CM Punk had the best year of any superstar in the WWE in 2008?
You be the judge.
He started the year as ECW Champion, won the Money in the Bank Ladder Match at WrestleMania 24, cashed it in, won the World Heavyweight Championship from Edge, won the Intercontinental, World Tag Team Championships, and polished it off by becoming the first person to win back-to-back MITB Ladder Matches.
But that wasn't enought for him...he made history once more tonight.
Following an easy victory over Santino Marella, The Great Khali turned around and met the newest member of the SmackDown roster—CM Punk! Punk now becomes the first individual to be on RAW, ECW & SmackDown in the same wrestling year.
Punk outlasted seven of his fellow WWE Superstars to win the briefcase, but now he goes to a brand without a World Champion. With Triple H drafted back to RAW, Punk now has a major choice to make.
Does he face the winner of the Last Man Standing Match at Backlash and win the World Heavyweight Championship? Or does CM Punk make history once again and hoist the WWE Championship following the six man tag match?
Seventh Pick: RAW Gets a Reality Check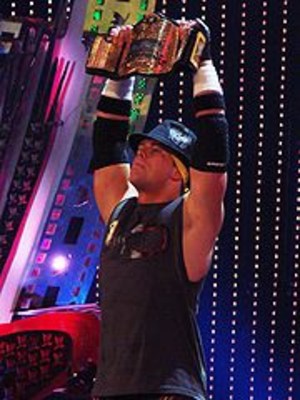 This match featured two of the best up-and-comers in the business as Kofi Kingston faced off against The Miz for the next draft pick. When it was all over, everyone was put on notice in regard to the new home of one particular superstar.
Thanks to John Morrison's interference, Kofi Kingston got the victory, and RAW got another draft pick. And in a shocking twist, RAW received...the Chick Magnet himself.
After the match, The Miz put a dagger through the heart of his partnership with Morrison and possibly an end to The Dirt Sheet when he delivered a Reality Check to The Shaman of Sexy.
So what does Miz bring to RAW?
He already has experience as a tag team competitor, and he has the chance to become the singles competitor he was meant to be. It also helps he has some familiar faces on the roster with Kelly Kelly and Layla.
With an egomaniac like Matt Hardy on the roster, I could see a rivalry building between these two individuals. The Miz could be turning face real soon.
Eighth Pick: Opportunity Strikes SmackDown...Twice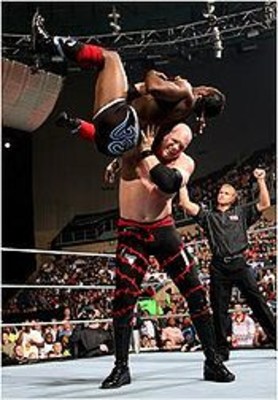 In the Tri-Branded Battle Royal, it was all about snagging two huge draft picks for their respective brands. Fifteen Superstars battled it out for the right to earn the next two picks for their brands. But like always, opportunity always seems to knock for the Rated R Superstar.
Edge watched as Big Show and Mark Henry tried to one-up each other. After Show took out Henry, he focused his attention on his former ally and current rival. But his momentum led to his downfall as he was eliminated by The Rated R Superstar. But like two years ago and even last year, it didn't take long for Edge to regret his victory.
SmackDown's eighth pick reunited The Brothers of Destruction as Kane was drafted to the SmackDown kingdom.
It's no question what Kane brings to SmackDown. With his brother already on the program, it might not be long until we see them hoisting the WWE Unified Tag Team Championships.
And as for the other half of the draft pick, well...
Ninth Pick: SmackDown Gets Saved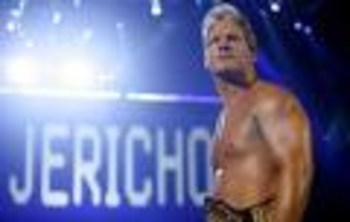 Following the Big Red Monster's arrival, Edge's frown was turned upside down when the ninth pick was none other than...Chris Jericho.
After a well decorated 2008, in which he was the Intercontinental and World Heavyweight Champion, Jericho returns to SmackDown for the first time since the original WWE Draft.
What does he bring? A bigger possibility of Edge turning face and starting a battle of egos with Jericho.
Though the duo have a storybook past that ended with success, the two know only one of them can run SmackDown. But with Teddy Long handling the show, it may get interesting sooner than we think as Jericho still doesn't have a match for Backlash.
So will 2009 be just as successful for Jericho as 2008? Will he win the 2009 Superstar of the Year honors? Or is he just a stepping stone on Edge's path back to the World Heavyweight Championship?
Tenth Pick: ECW's Only Pick Gets His Wish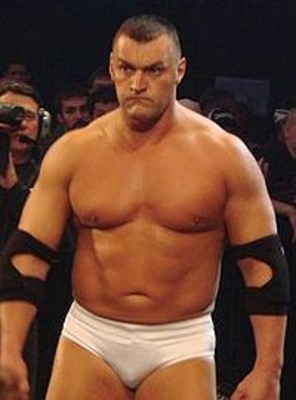 ECW was the only brand that hadn't won a single match tonight. Therefore, they didn't get a pick. Their last hope for retribution came in battle between two gladiators of the squared circle.
When it was over, one gladiator lived up to the pressure.
Christian may not have won the ECW Championship or Money in the Bank, but he did manage to get ECW its only draft pick of the night. However, he may have regretted that decision after he found out that ECW would now be the Paradise of Destruction for...The Moscow Mauler.
Vladimir Kozlov to ECW? Perfect in a way.
So far, Jack Swagger has looked virtually unstoppable during his reign as ECW Champion. From Tommy Dreamer to Finlay to even Christian, Swagger hasn't had a legitimate challenge to his title reign...but that's about to change.
With Kozlov on the program, there is a possibility ECW may get the necessary push to become an impact player in the championship picture. But on top of that, Kozlov has the raw ability to dominate the ring in ways that several superstars wish they could.
So will we see Kozlov facing Swagger before the end of the year? I would say yes, but then again, anything can happen in the WWE.
Eleventh Pick: Divas Trade Places & Spaces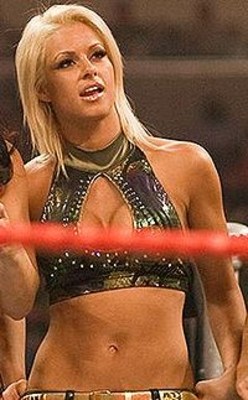 Matt Hardy defeated CM Punk via disqualification to earn RAW their final pick of the night. Thanks to Jeff Hardy's retaliation, RAW was able to peacefully say goodbye to Women's Champion Melina...
When they acquired the services of Divas Champion Maryse.
The Divas Champion brings her sex appeal (as well as her long blond hair) to the flagship show. But when she returns this Monday night, the reception will not be a good one. She has to deal with the likes of former Women's Champion Candice Michelle, Mickie James, and Beth Phoenix.
What does this mean for Maryse? Better storylines.
Last month, Maryse said that she could defeat Beth Phoenix in less than five minutes. Now that she's on RAW, she will get the chance to put that theory to the test.
But there is also the matter of Miss WrestleMania, Santina. She is set to lock lips with The Great Khali next week, but will she go after the Divas Championship as well?
Will Maryse end 2009 as Divas Champion? Or has the French Canadian Bombshell let her hair write checks that her skills can't cash?
Twelfth Pick: SmackDown Gets New Area Code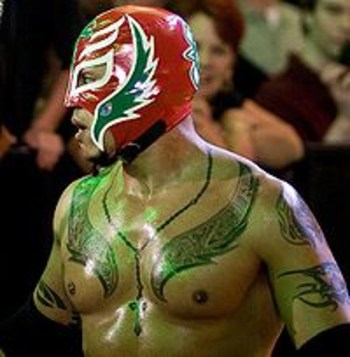 Chris Jericho outlasted Tommy Dreamer in the final draft match of the night. And Jericho was on top of the world afterwards...that is until he found out who will join him on SmackDown.
After defeating Evan Bourne earlier in the night, Rey Mysterio now takes the Intercontinental Championship and his high flying style to SmackDown.
Mysterio is a former World Heavyweight Champion, and he has found success on SmackDown several times. From winning tag team gold with both Edge and Batista to putting JBL into retirement the first time, SmackDown has become a second home to Mysterio.
But Mysterio has one thing less to worry about—Vickie Guerrero will not be the GM when he makes his first official visit to SD this Friday night.
But he will be looking for more than just a longer IC reign, he'll be looking to once again be World Champion. With Big Show on RAW, it may have gotten easier. But to make it official, he will have to do something he has been unable to do: Defeat Edge when it matters the most...namely when the gold is on the line.
Will the 619 be holding a heavier belt when the year is over? Or will Rey's injured curse keep him from becoming World Champion once again?
Who Won the Draft War?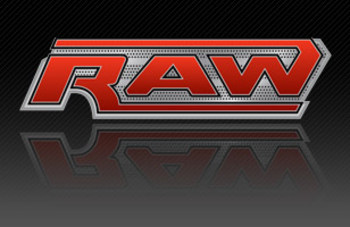 Now that we know the first 12 individuals to find new homes, what can we expect in regard to the aftermath?
With two World Champions on RAW, did RAW get the better end of the draft tonight?
And with Backlash just a few weeks away, who won the Draft War to start off the night?
It's time for the B/R Wrestling Nation to decide who won it.
Keep Reading