Is Dashon Goldson the Help the Tampa Bay Buccaneers Need on Defense?
Use your ← → (arrow) keys to browse more stories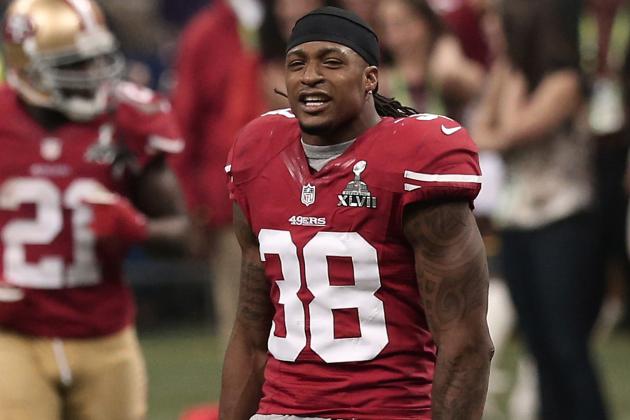 Win McNamee/Getty Images

Ronde Barber is a Tampa Bay Buccaneer icon, and has been a consistent contributor to the pass defense in Tampa Bay for the lifespan of most high school students. 2012 was no exception, as the ageless and relentless Barber twin continued to show the same hustle, smarts, and skills that earn him respect and praise from experts and pundits everywhere. His position was "changed" to free safety this past season, but Barber is far too versatile to lock into one position, and found himself all over the field in different situations. Some of his best plays came when he was closer to the line of scrimmage, because he has a knack for weaving his way through traffic to make plays on runners, quarterbacks, and receivers.