San Francisco 49ers: Top Interior Lineman to Consider in Draft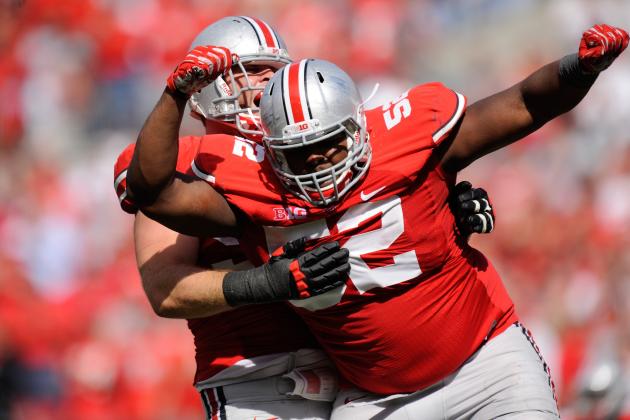 Jamie Sabau/Getty Images

The San Francisco 49ers have been quite busy over the last few weeks. From taking in the NFL combine––and everything that comes with it, including gauging the market for elite defensive backs—to the reported rumors of their interest in Darrelle Revis,
Whether true or not: Who can say the Niners have been slouching around during the offseason?
Of course, let's not forget the official release of the much maligned kicker, David Akers. General manager Trent Baalke will now have to find a replacement for the veteran kicker, which should prove interesting in a free agent market littered with subpar talent at the position.
Free agency in general should be interesting, at least for the 49ers. With such a talented base of players, and a Super Bowl appearance to show for it, the 49ers don't need free agency as much as other NFL teams.
Yes, while free agency can prove illuminating, Trent Baalke and Jim Harbaugh understand that teams are built through the draft. Luckily for the 49ers, they will likely boast 15 selections in the upcoming draft—thanks to some sweet dealing by Baalke and a quarterback desperate Kansas City Chiefs team.
One area for the 49ers to consider, is interior defensive lineman.
Here are five of the best interior lineman for the 49ers to consider in the upcoming draft.
Begin Slideshow

»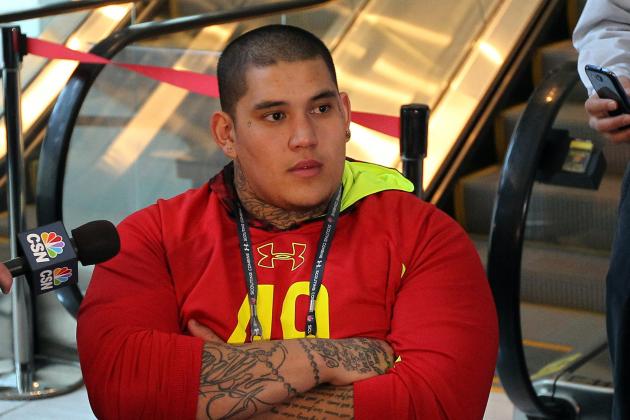 USA TODAY Sports

Jesse Williams was high on many people's big board early in the college football season. However, with the emergence of more polished lineman, his stock has dropped a bit.
Williams is an ideal fit as a zero technique nose tackle in the 49ers base 3-4 front. His versatility also allows him to play as a five technique end.
He isn't a great pass rusher yet, but he has unbelievable strength to be a bull up the middle. Williams should be a immediate help on first or second downs, but because of his limited pass rush ability he will not be a three-down player right away.
Williams could be a great addition at the end of the first round. The Niners could trade they're newly acquired 34th overall selection for a potential first round selection in next years draft.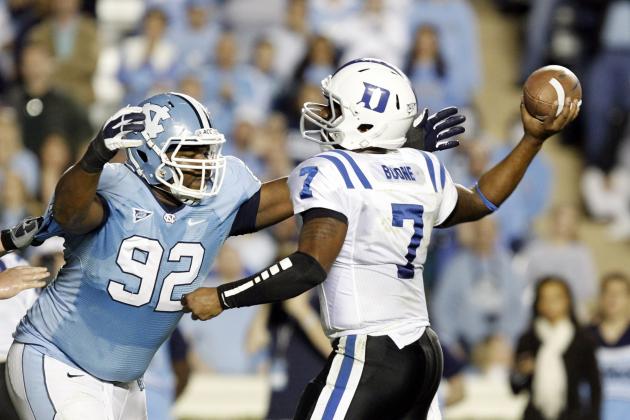 USA TODAY Sports

Sylvester Williams came out of nowhere, but put on the tape, and this guy can be an immediate contributor to a stacked 49ers line.
Williams has great quickness, which should give the 49ers a pass rushing threat at the nose. Additionally, he has enough strength to hold up on double teams. Although with the Smith duo on the right, I highly doubt Williams would face too many of those.
He isn't a flashy player, but Williams can get the job done. Despite his lack of overall football experience, Williams is quite polished.
The only issue I take with Williams is his lack of his consistency. He doesn't seem to have a great motor, or at least doesn't show it off on a consistent basis.
Williams can likely be had in the mid 20's or late first round.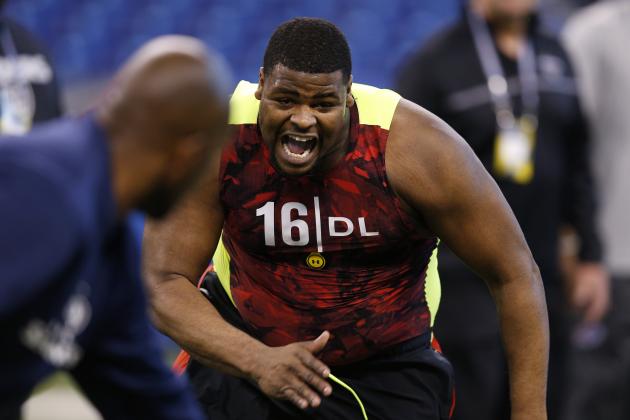 Joe Robbins/Getty Images

At the end of the first round, Jonathan Hankins would be a great pickup for the 49ers. I've been high on "Big Hank" since the beginning of the draft process.
Hankins will be an excellent nose tackle at the next level, and he should be a great addition to a 49ers line that lacked push up the middle last season. Hankins also has the versatility and quickness to play as defensive end in sub packages.
Immediately, Hankins will be a great run defender. However, he doesn't have the stamina or experience playing as a three-down player. This should pose a problem for a team like the 49ers, who don't substitute a lot to begin with.
However, when it comes to size and strength, not many defensive tackles can match Hankins. Plus the 49ers need help up the middle, especially in a division featuring hard-nosed runners like Marshawn Lynch of the Seattle Seahawks.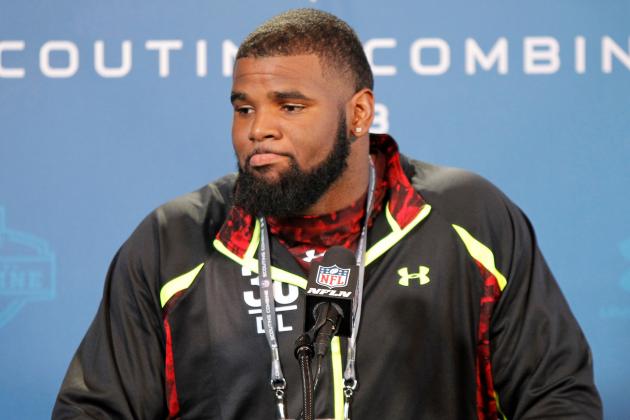 USA TODAY Sports

Many have pegged Richardson to the Dallas Cowboys, as he would be a great fit alongside Jay Ratliff in Monte Kiffin's Tampa 2 defense. In all honesty, Richardson would be a great fit in almost any scheme.
Richardson has the strength and athleticism to play as a defensive end, but will be a more intriguing fit at nose for the 49ers. Remember, 49ers defensive coordinator Vic Fangio loves athletic nose tackles.
It's the reason why the 49ers didn't re-sign Aubrayo Franklin a few years back, and they instead decided to shift Isaac Sopoaga from end to nose.
At 294 pounds, Richardson would be light, but if he packs on a few pounds, he has rare enough quickness to be a pass rushing force as a zero technique. Richardson is also a solid run stopper, so that should quell any concerns about being a one trick pony.
If the 49ers want Richardson, they will have to move up in the draft. Richardson can go anywhere in the 20s, but not past the 18th overall selection held by the Dallas Cowboys.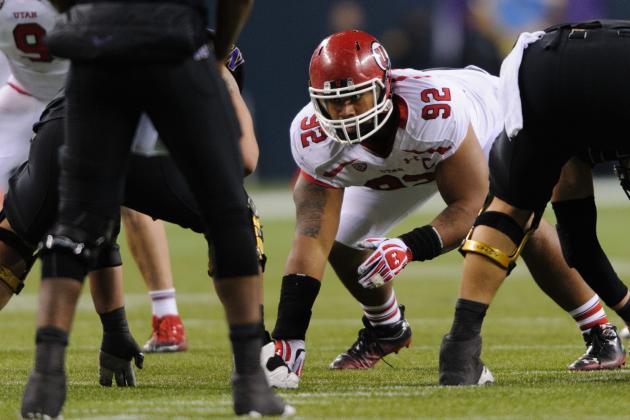 Steven Bisig-USA TODAY Sports

With a worrisome heart condition, teams must be weary of selecting the Utah product. Without the medical issues, Star is a top five-talent in this draft.
He has all the physical tools to dominate at the next level. Star is an elite run defender, with the short area burst and quickness to make an impact as a pass rusher, either from the zero technique (nose guard) or five technique.
Despite being just 311 pounds, Star can be force at almost any position alongside the defensive line. His versatility will be welcomed.
The 49ers could immediately plug in Star at the nose, and he would be a three-down player. Also, if Justin Smith ever gets injured or simply slows down/retires, Star could seamlessly make the transition to end in the Niners 3-4 scheme.
The 49ers would have to make a huge trade in the upcoming draft to acquire the likes of Star, but with the ammo they posses, anything is possible.
Look out for the 49ers if Star ends up dropping in the draft.