Is the Writing on the Wall for Wright?
Use your ← → (arrow) keys to browse more stories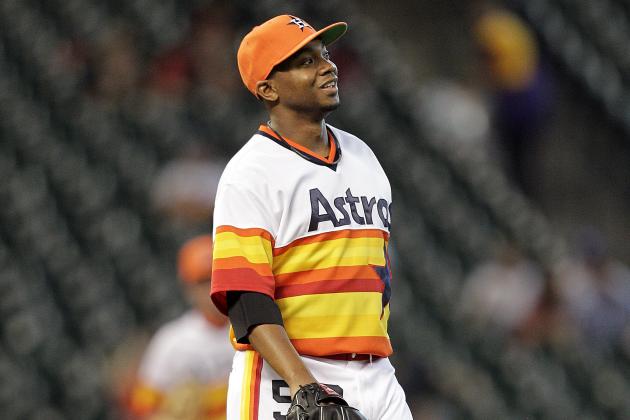 Bob Levey/Getty Images

Since Wesley Wright's arrival with the Houston Astros in 2008, he has tried to figure out his ideal role as a Major Leaguer. Finally, last season Wright and the Astros realized that he makes a pretty good left-handed specialist. 2012 was Wright's breakout season as he posted career highs in appearances and SO/BB ratio and career lows in ERA and WHIP. Wright is one of the few players on the Astros' roster making over $1 million for 2013, and the team now has a few other options in camp that may be able to fill his role. Because of those two factors, it makes sense to ask if he could be dangled out on the trade market prior to the start of the regular season.