The Top 10 Cheapest Athletes in Video Game History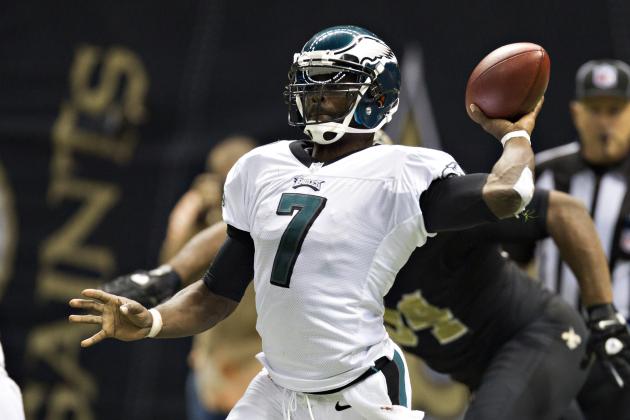 Wesley Hitt/Getty Images
Mike Vick was a Madden monster.
The world of video games is a dark, complicated place. A bottomless pit filled with anger and frustration is where most people end up during the course of their video-game tenure.
You see, growing up, everyone loved to play with his or her favorite athlete—until they realized their favorite athlete wasn't named Michael Vick.
It was guys like Vick who transformed the virtual world of sports into a horrible, horrible place.
The utter dominance and cheapness displayed by one individual was almost too much for one to comprehend.
As friends got angry, and tears were shed, a video-game blacklist was born.
This dreadful list consisted of names—names of the cheapest video-game players to ever grace this otherwise perfect world.
Start the slideshow below and find out whom 10 of those athletes are. Then, forget you saw this list and never speak their names again.
Begin Slideshow

»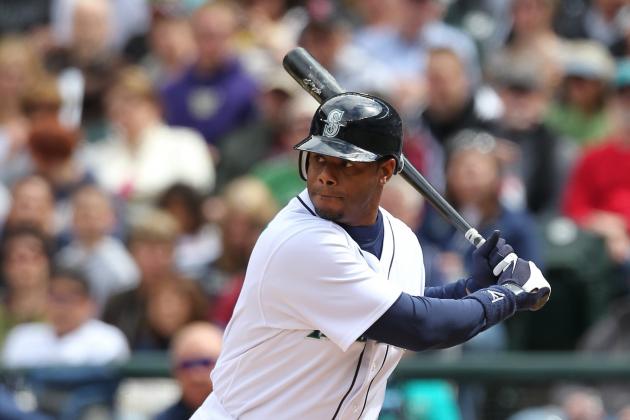 Otto Greule Jr/Getty Images
Call me Junior
Before the EA Sports takeover and the introduction of next-generation, video-game consoles, we were all stuck playing sports games that were centered around one star player.
From Michael Jordan's: Chaos in the Windy City (not really a sports game) to Magic Johnson's Fast Break, sports fans across the world fell victim to the cheapness that was the star player.
Although most title characters were dubbed as "cheap," none compare to Ken Griffey Jr. in the Nintendo 64 classic Major League Baseball Featuring Ken Griffey Jr.
Griffey Jr. had a 10 rating for power, which basically meant if you swung at a pitch and possessed half a brain, you could smash the ball out the park every time Junior got up to the plate.
As if that wasn't enough, you could throw in a fresh cheat code before he got up to bat allowing you to hit an automatic home run every time you made contact with the ball.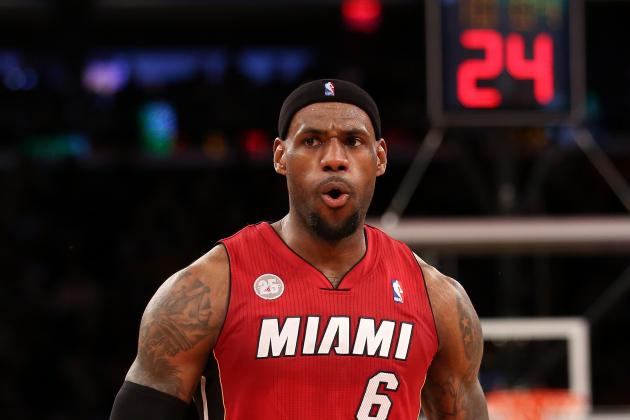 Nick Laham/Getty Images
LeBron is unstoppable.
The NBA 2K franchise has been notorious over the years for making guys who can shoot threes and dunk the basketball nearly impossible to stop.
Regardless of ranking, if you have an above-80 dunk and three-point shot rating, you can inflict some serious damage on your opponent.
Now image creating a guy who could dunk and shoot, then giving him a 99 overall rating.
Scary right?
Well, that is exactly what the creators of NBA 2K13 did to LeBron James.
They created a 99-overall powerhouse who glides across the court in four steps and scores with ease from anywhere on the floor.
While it may be a suitable rating for King James, considering the guy is nearly unstoppable in real life, it leaves the people who play against him curled up in a ball of tears, surrounded by broken Xbox controllers and shattered pride.
Using LeBron is like driving a Ferrari. If you spend any time at all perfecting his skills, you will not be stopped.
Drive the lane, kick the ball, shoot a jump shot, block 5,000 shots, do anything you want!
Don't believe the LeBron hype? Sign online right now and play the Miami Heat.
Then drop a comment below.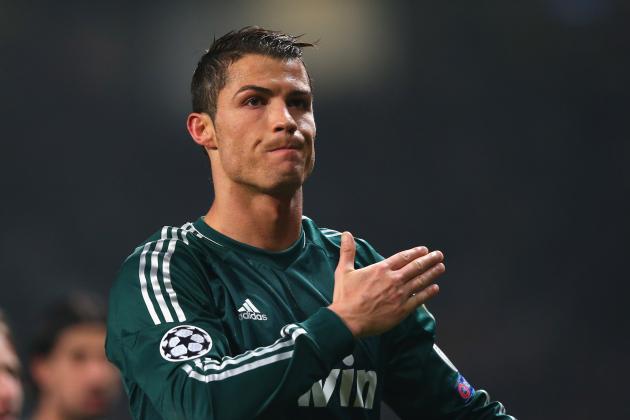 Alex Livesey/Getty Images

Real-life Cristiano Ronaldo is brilliant. Video-game Ronaldo is Albert Einstein brilliant.
The Real Madrid star is basically the LeBron James of the FIFA video-game franchise. His blazing speed, rugged power and ability to score from anywhere on the pitch earns him a spot on this prestigious blacklist.
A good thing about using Ronaldo is that you don't even have to be a soccer fan or play FIFA to be good with the guy.
You just have to pick up the sticks, select Real Madrid and run toward the goal with No. 7 seven.
If you can get any sort of a shot off, you will have a pretty good chance at punching the ball into the back of the net.
After you do so, please stand up and scream "GOAL!" as loud as you possibly can and watch while your friend wipes away tears of hatred from his boiling skin.
Michael Heiman/Getty Images

The NBA 2K franchise has to be given some sort of award for producing the cheapest athletes in video-game history.
But one guy who stands out above the rest is Vince Carter in NBA 2K8.
Freshly acquired by the New Jersey Nets, Vince took the video-game world by storm.
Whether you were laying down a series of monster jams or simply stroking a jumper from 12 feet behind the arch, Carter was providing your daily 2K sessions with a little bit of that unstoppable black magic.
A prolific scorer who would attack the hoop by any means necessary, VC3 will always be remembered as one of the cheapest athletes to come along in the history of NBA 2K.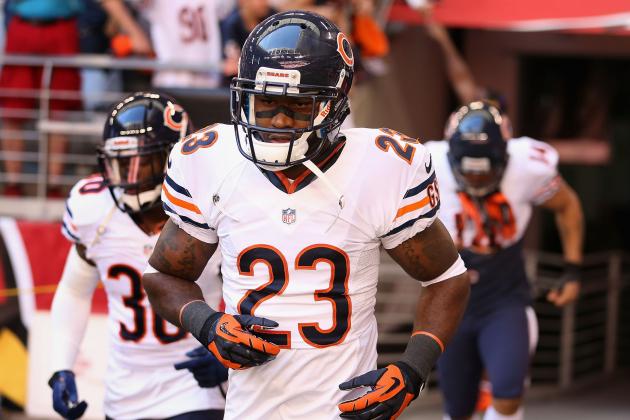 Christian Petersen/Getty Images

Back in 2008, Devin Hester became the first Madden player ever to get the legendary 100 speed rating.
This was considered to be a significant moment for any player. But when it was given to a return man, it proved to be almost too lethal on the gridiron.
Hester, with the help of the joystick was able to weave in and out of defenders with ease while he scorched the earth underneath him.
His blazing speed and sensational moves provided most Madden players with delicious recipe for success.
If you were on the other side of the field, at one point, you just had to pray that Hester wouldn't touch the ball, or you would simply kick it out of bounds and take the penalty instead of giving him a chance.
Because if the Bears' return man found any sort of crease, well, he was gone before you could blink an eye.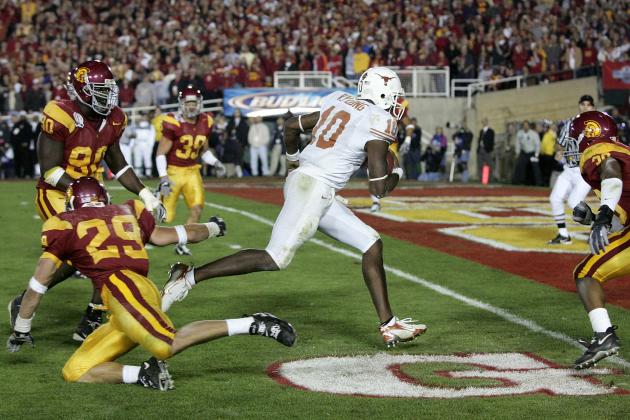 Harry How/Getty Images

Vince Young was a marvel to watch on the field during his time at Texas.
He was an even greater player to use on the video-game field in NCAA Football 2006.
One of the most dominant dual-threat quarterbacks in video-game history, Young crushed defenders on the field with his ability to run, throw and make people miss.
Nothing was more fun than running wild with Young on a buddy of yours, all while celebrating his big-play ability.
Because come on, is there anything better than laying the smackdown on your friends in the virtual world?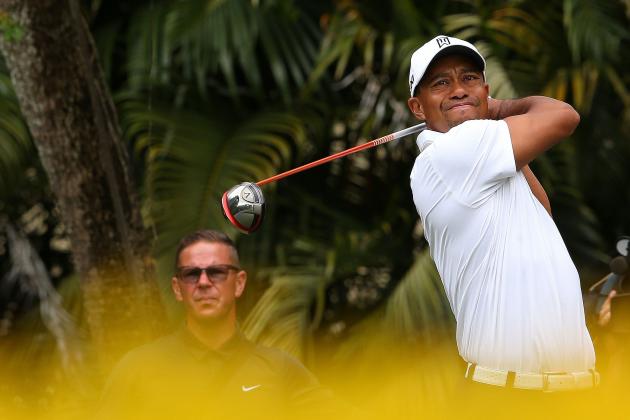 Mike Ehrmann/Getty Images

In today's video-game world, it's rare to see an athlete get his own franchise.
But when it comes to golf, Tiger Woods is still the game's biggest draw.
That's why EA introduced all of us to Tiger Woods PGA Tour back in 1998.
Fast forward to present day and Woods is still the most dominant player in his own game.
Apparently beating regular Tiger Woods wasn't hard enough, so EA went out and created Sunday Tiger Woods to give us all nightmares.
Sunday Tiger Woods is basically a terminator-version of regular Tiger Woods.
A player, who is locked in, never misses and hits every ball perfectly. All while keeping a cool, calm demeanor.
Sunday Tiger Woods is one scary dude, and the fact is, no one wants to find out they have a tee time with him when they get to the virtual links after a long workday.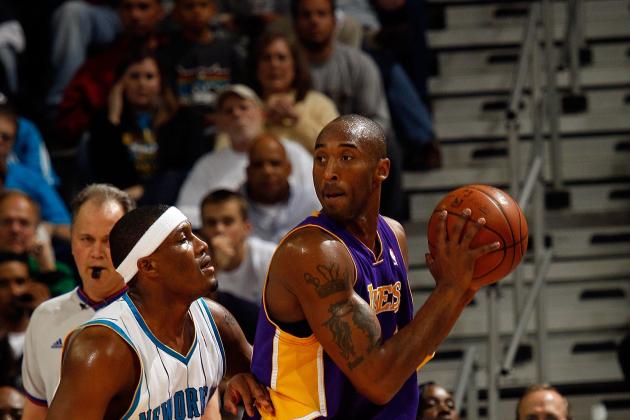 Chris Graythen/Getty Images

Who's going to stop the Black Mamba?
That was the question sports fans across the world asked when taunting their foes with Kobe in NBA 2K9.
What made Kobe stand out above anyone else over the course of the 2K series was his ability to literally score from any spot on the floor.
He could shoot three's like a 2K8 Vince Carter, he could slash to the basket and throw it down like a 2K13 LeBron James and Kobe Bryant could shoot a mid-range jumper like no one else.
That's why the greatest basketball player to ever play in the video-game world has to be the NBA 2K9 version of Kobe Bryant.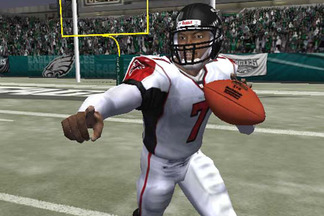 Image via EA Sports
It's well-known that in Madden culture, saying Michael Vick's name will always get a rise out of people.
Listen, in the dark world of video games, any quarterback with a rocket arm and incredible speed will frustrate your average Madden opponent to the point of no return.
Even the 2013 version of Vick turned a few heads this past season.
But back in 2004, EA Sports made sure that Vick would forever be remembered as the cheapest video-game player in the history of the world.
Blessed with unmatched speed and a perfect arm, Vick could score every single time he touched the ball with one play—yes, one play.
All you had to do was boot leg to the right and run for pay dirt!
On defense, you could literally put every single defender in a QB-Spy zone, and Vick would still stop on a dime and fake them out on his way to the end zone.
Check out this video, and watch as Vick scores on three plays from all over the field.
Long live Madden 2004 Michael Vick! If only his real-life career could have mirrored his video-game career.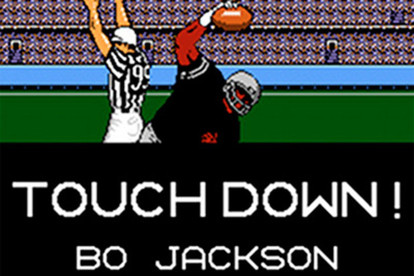 Image via Technology Tell
Back in the day video game players weren't considered cheap. Then came Bo Jackson and Tecmo Bowl.
Looking back, it's safe to say that Jackson redefined the word "unfair" when he was unleashed on the world back in 1988.
Before the Internet and all of the online gaming, Jackson was making grown men cry in their parent's basements a regular occurrence.
And without the gentle, guiding hand of the Internet to help you to find a way to stop him, there was simply no hope when Bo was on the field.
You would just fire up Tecmo Bowl and pray your buddy didn't select the Raiders.
Jackson, by far the fastest player in Tecmo Bowl and the hardest to bring down, tore off some of the most magical video-game runs in the history of mankind.
But the absolute best part about using Jackson was that your opponent knew what was coming every time and still had no chance of stopping it.
Watch Jackson score an absurd touchdown in this clip, then thank the video-game gods that there will never be another player like this as long as you live.