Are We Sure That the Canucks Are Looking to Trade the Right Goaltender?
Use your ← → (arrow) keys to browse more stories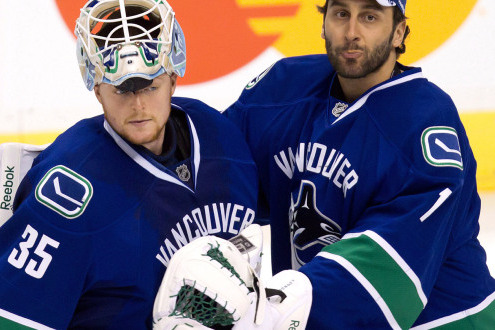 Courtesy of Canadian Press/Darryl Dyck
The Vancouver Canucks are ninth in the National Hockey League in points, yet fifth in puck-possession. After a couple of years of tracking this sort of stuff, I don't even feel it's necessary to link all the math that shows a team's Fenwick record is more predictive of the team's future results than its actual win-loss record. A teams' hockey ability isn't best measured in how many games it wins, but in how many shots it's able to direct towards the net versus its opponents.