Is Oregon Adding a Tight End Twist?
Use your ← → (arrow) keys to browse more stories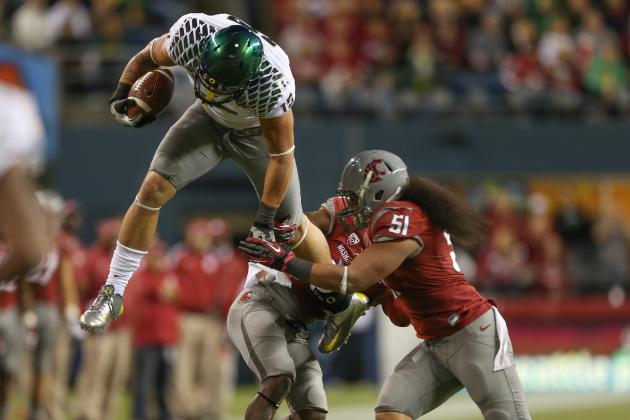 Otto Greule Jr/Getty Images

We veterans of Oregon football are accustomed to the usual movements within the Inside and Outside Zone Read play and their blocking schemes. Yet in the Fiesta Bowl we ran something unusual with our tight end…. a twist within our Zone Read plays? How did it work and what were the results?