BYU Basketball: Ranking the Cougars' 5 Best Wins of the Season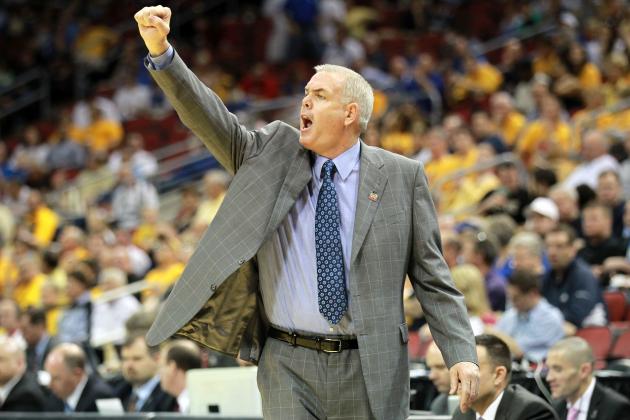 Andy Lyons/Getty Images

BYU may not have a single "quality win" in the eyes of the NCAA tournament committee, but that doesn't mean that they haven't beaten some good teams this year. None of these wins will land them a spot in the Big Dance, and it shows the lack of quality play this year by the Cougars.
So, what are the biggest wins on BYU's regular season schedule? Here are five of them.
Begin Slideshow

»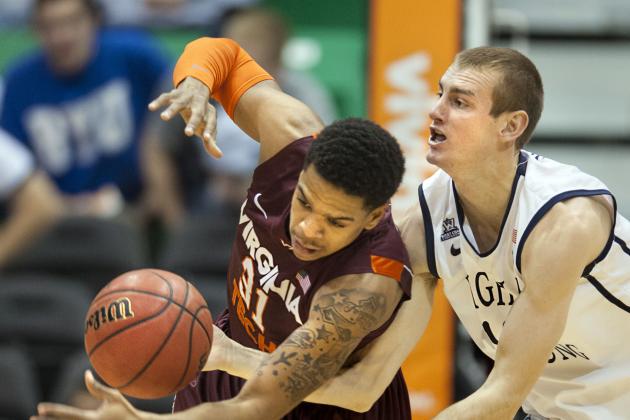 Douglas C. Pizac-USA Today Sports

You know that something is wrong when one of your five best wins is against a team with a losing record.
Virginia Tech is just that, but it still has one of the highest BPI's of teams that BYU has beaten. The Hokies ended its non-conference season with a loss against the Cougars, and later went on a nine-game losing skid in the ACC.
It's embarrassing to list such an inconsistent team as one of BYU's best wins, but that is a testament to how badly the Cougs have underperformed this year.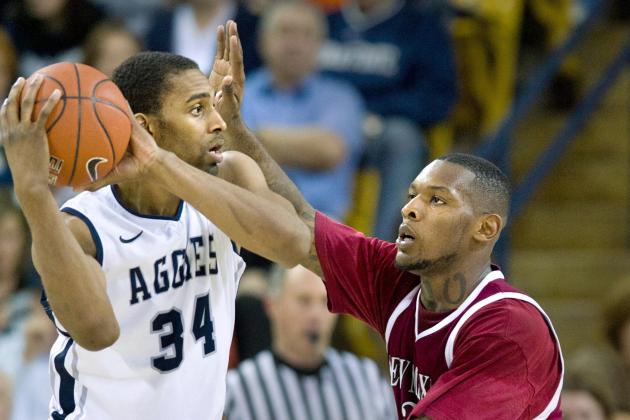 Douglas C. Pizac-USA TODAY Sports

Despite losing several key players to injury midway through the season, Utah State still managed to stay in the top three or four teams of the Western Athletic Conference and stay as a legitimate contender for the conference title.
But the loss of their stars really hurt them. To put it in perspective, USU was 13-1 with their original starting five intact, and 6-8 without them. I honestly don't know if BYU would've pulled off the win against a healthy Aggie squad, but they managed to sneak away victorious in February.
Ronald Martinez/Getty Images

Montana is favored to win the Big Sky tournament and receive an auto bid into the NCAA's, but are currently sitting at second in the conference and have lost two of their last five meetings.
The Grizzlies have not been as dominant lately as they started the season. After a 14-game winning streak, it has struggled and could miss the tournament all together.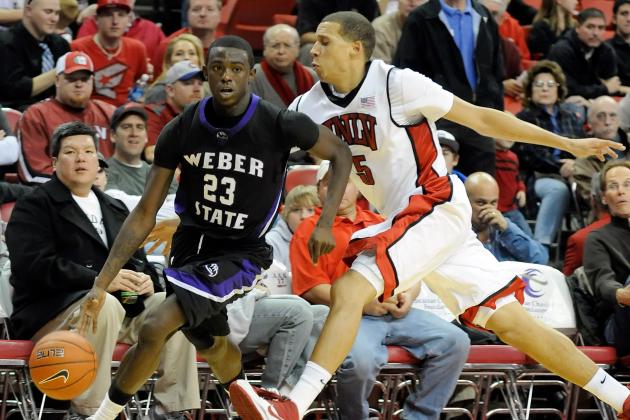 Ethan Miller/Getty Images

If Montana doesn't win the Big Sky, the likely heir is Weber State. It has the best shot of any school from the state of Utah to go to the Big Dance and are sitting atop their respective conference with a 22-5 record.
I wouldn't be surprised to see the Wildcats in the NCAA tourney, and will probably be the only team that BYU beat to do so. I wish WSU the best in their postseason, and hope they make a good run.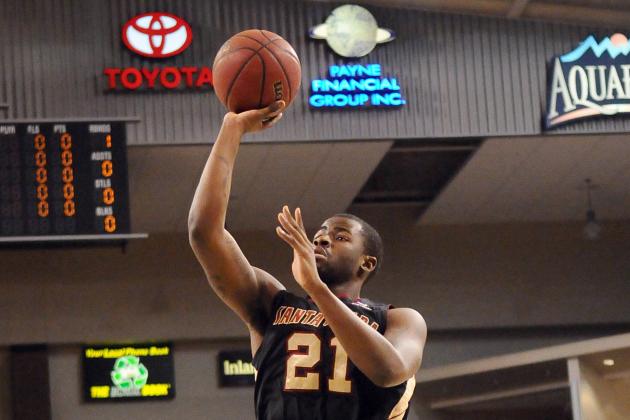 James Snook-USA TODAY Sports

Ladies and gentlemen, let me introduce you to the best team BYU has beaten all year - a 21-10 squad from a small town in California, the Santa Clara Broncos.
In all honesty, I never heard of SCU before the Cougars joined the WCC.
The Broncos have a BPI ranking of 83, only 13 spots behind BYU, and gave Duke a scare on the road in Durham. They may not be a flashy, well-known program, but Santa Clara is truly the best win(s) BYU has picked up all year.