In Other News...My Short Tenure As MLB Commish
So, what would you do if you were baseball commissioner for a year? Well, I sure know.
Actually, there are three major things that as the commissioner, I would attempt to do and actually, make sure of it.
Sorry to say it, Bud, but "You're fired!"
On each of these slides is one thing that I will do.
Hey, if you like the ideas, vote for me as baseball Commish!
If not, then comment! Tell me all of your fury and rage against my ideas.
So, without further ado, I present Shanan H.'s tenure as baseball's brand, spankin' new commissioner!
1. Manny Illigalization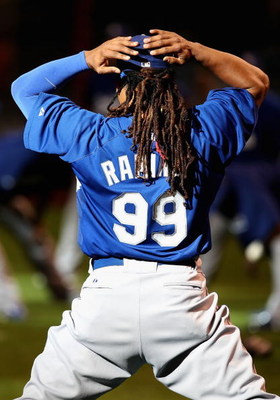 Well, in my first day as MLB commissioner, the poison of the league will be gone. No, not the Red Sox, but Manny Ramirez.
But why?
Five reasons:
5. He doesn't run out ground balls.
This makes fans and players alike unhappy. When you do run out a ground ball? Its only one of the many small things you can do that people recognize you for. It gains respect.
4. His hair.
It's crazy. it gets in the way, and he ignored an order Torre asked him to cut it. It is just another little thing that shows how little respect for the game he has.
3. Claims that he is injured.
My favorite example; when he "injured" one knee, but hobbled on the other. You play and you play hard for your team, no matter how little you like the team.
Baseball is about trying to do better everyday, as a team, as a community, and by yourself. Pretending to be injured is just about the worst thing you can do in America's pastime.
2. His poor relations with teammates.
You cannot ever mouth off to a teammate. If I was a manager, and one of my players mouthed off to another, no matter how good they are, I would make them sit. But then, Manny went on and threw a punch. That is unacceptable, no matter the circumstances.
1. His, well being Manny!
His show-offyness, his mouthing off to other players, the high-fives, the pushing a secretary over, and taking cell phone calls during the game.
These things are all unacceptable and show that Manny really doesn't have any respect.
Although, him doing these things gives me things to write about!
The high-fives are kind of an exception. His first one against the O's was not okay because he had a runner to throw out, but when not in a situation where you could throw out the runner, high-fives are fine.

Here's a story. Remember in ALCS Game 5, 2007, first inning, two outs, Ramirez on second. Ball is hit softly to right. Ramirez rounds third, takes time to flip off his helmet (is this Little League?) and decides not to slide at home plate, easily tagged out ... standing up.
And by the way, the throw was high and on the third-base side, meaning a slide actually might have scored a run.
July 24, 2006. Adrian Beltre steps up. He belts a ball high and deep. Manny gives chase. It bounces off a screen towards Ramirez.
He gives it a look, and then tells Coco Crisp, the center fielder, to get the ball. Coco runs to pick it up, but before it even leaves his hand, Beltre gets a Homer. Manny could have easily made it a triple.
Manny will be gone, or he'll face the consequences.
2. Baseball Expansion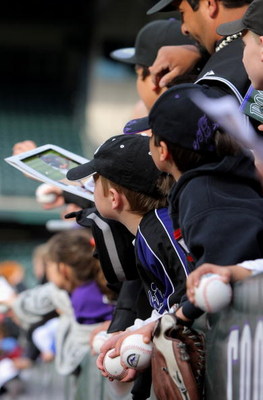 Baseball will expand in my tenure as commissioner, with new teams in Portland, Charlotte, and San Juan.
Why Portland?
A very likely situation, Portland would love its new team, and people from Salem and Vancouver, WA, would come to watch.
Why Charlotte?
They have shown great support with a football team, and I think they would very much accept a baseball team. The city is a pretty highly populated city, and the area is well put in between the two closest teams, (Atlanta, D.C.)
Why San Juan?
Why not go off the U.S.'s mainland?
Porto Recons love their B ball, and would cherish a team. The only problem would be getting planes out there: Imagine going from Seattle to San Juan?
All this in a year.
3. Steroid Rules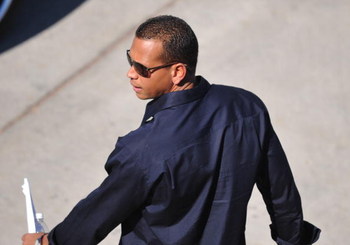 Rules will become very, very strict. If you are found taking steroids once, you're out for the year. Twice, you're expelled from baseball.
Why?
It's what this sport needs:
Real rules.
15 sayd isn't that bad. A year without pay, though, that sucks!
No one will do drugs.
So, that's my MLB Commish tenure.
Keep Reading

New York Yankees: Like this team?