World Baseball Classic 2013 Results: Pool A's Biggest Stars, Goats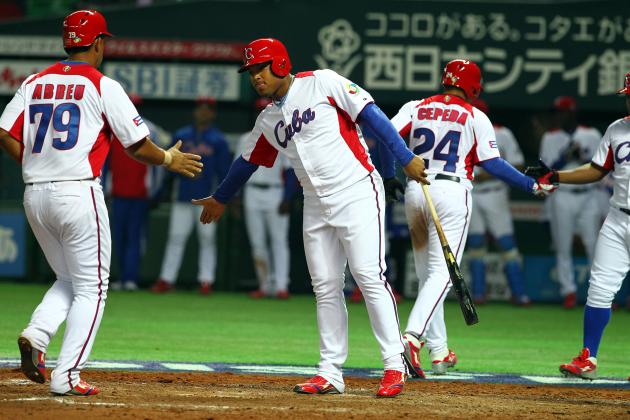 Koji Watanabe/Getty Images

As expected, both Japan and Cuba advanced to the next round from Pool A of the 2013 World Baseball Classic.
Pool play featured a number of exciting games, and there were players that came up big in important moments. Some players were able to get their names out there because of their performances.
There were some stars during the first few games of the World Baseball Classic, and there were also players that cost their team a win.
Begin Slideshow

»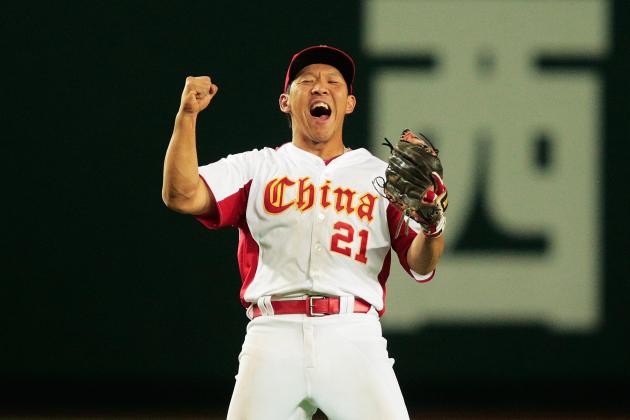 Adam Pretty/Getty Images

Even though Brazil and China were both 0-2 heading into their matchup, the game was an important one. The winner would automatically qualify for the 2017 World Baseball Classic.
With China down by two runs in the top of the eighth inning, the team began to rally. Ray Chang, who led China to its only victory during the 2009 World Baseball Classic, played a big role for the Chinese team once again this year.
Chang hit a go-ahead, two-run single that would be enough for China. The Chinese would go on to win the game by a score of 5-2 and earn a spot in the 2017 World Baseball Classic.
For the tournament, Chang hit .364 with five RBI.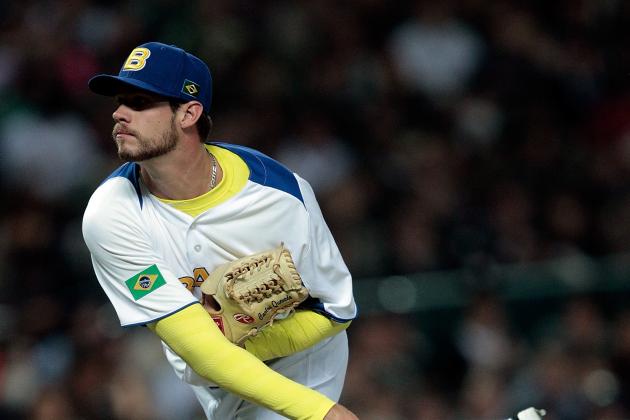 Adam Pretty/Getty Images

Murilo Gouvea, a pitching prospect in the Houston Astros organization, had a tough time during the World Baseball Classic.
During his first appearance, he entered the game in the fourth inning with Japan and Brazil tied up at one. He gave up one run in his first inning but did go on to pitch two more scoreless innings. However, Brazil would go on to lose the game.
Gouvea's second outing was much more costly. In his game against China, Gouvea had pitched three good innings in relief of starter Oscar Nakaoshi before things started to unravel. He gave up a single and two walks while only recording one out.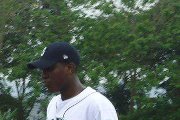 Photo Credit: Baseball Latin America
As much as Murilo Gouvea hurt Brazil, he is not the only one to blame for the loss.
Thyago Vieira came in to try to end the inning but failed to do so. Vieira faced four batters after he relieved Gouvea. He walked in a run when facing the first and gave up a two-run single to the second. He then got the third hitter to ground into a fielder's choice before hitting the fourth batter. When he stepped off of the mound, Brazil's lead was gone.
This loss means that Brazil will have to once again try to qualify for the World Baseball Classic.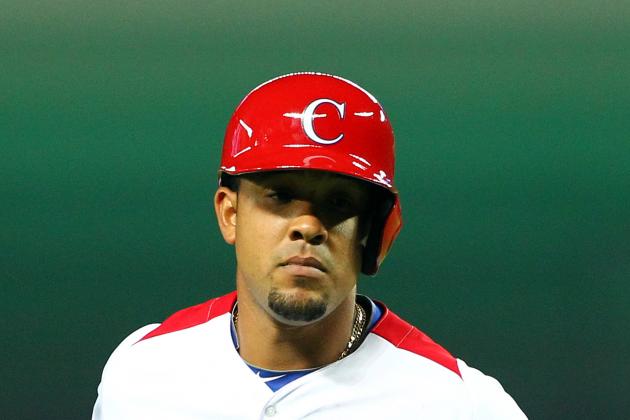 Koji Watanabe/Getty Images

Jose Abreu proved that he is one of the top sluggers that was playing in Pool A with his performance during the first three games of the World Baseball Classic.
Following a slow start in the game against Brazil, Abreu lit things up against China. He went 2-for-4 with an RBI double and a grand slam.
Abreu once again put up strong numbers in the game against Japan. He had another 2-for-4 performance and added another RBI. With things all said and done, Abreu had a pool-best six RBI.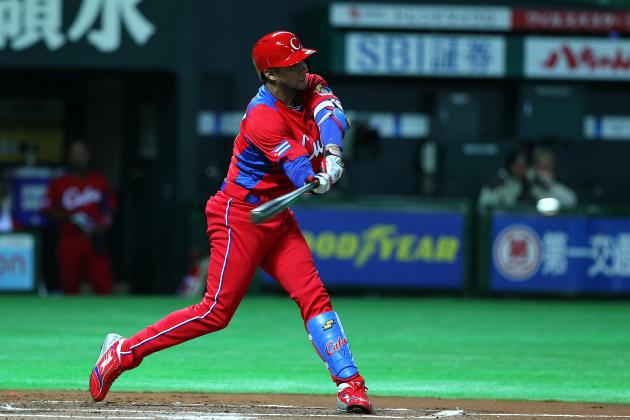 Koji Watanabe/Getty Images

Cuba may have gone 3-0 during pool play in the 2013 World Baseball Classic, but some of the players that they were counting on did not perform at a high level.
Yulieski Gourriel was a big letdown during the tournament's opening round. Gourriel's bat played an important role in Cuba's success during the last two World Baseball Classics, but it has been nonexistent so far in 2013.
After the three games, Gourriel has a .077 batting average as he was only able to muster a single off of Chinese starter Xin Li.
If Cuba is going to succeed against better competition, Gourriel is going to need to pick things up.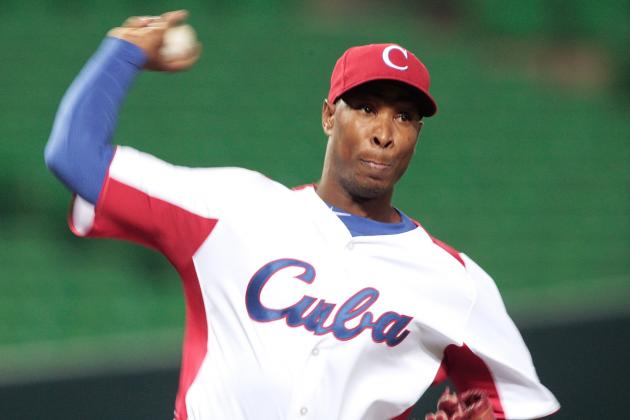 Adam Pretty/Getty Images

Cuba turned to Danny Betancourt for its game against China, and the pitcher was outstanding in his only appearance in the tournament's first round.
The Chinese hitters struggled to figure out Betancourt and they looked overmatched. In just 4.2 innings, Betancourt managed to strike out eight batters while only giving up one walk and one hit.
Betancourt's pitching performance was one of the best in pool play.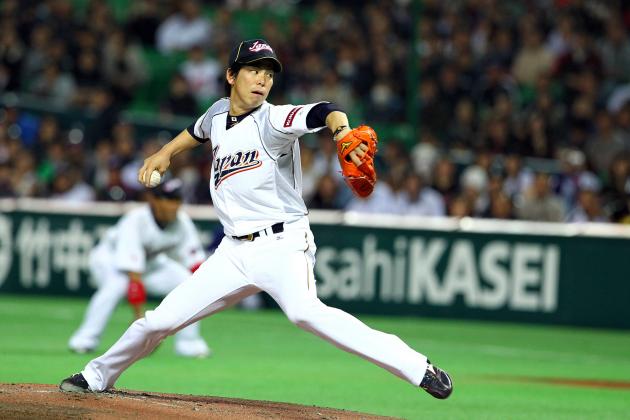 Koji Watanabe/Getty Images

Kenta Maeda is a former Sawamura Award winner in Japan and is a solid pitcher. He has an interest in coming to the United States to play in the MLB and his first start in the 2013 World Baseball Classic may have garnered some attention for him.
Facing off against China, Maeda was able to keep hitters off balance for the five innings that he was on the mound. He ended up with a final line that included six strikeouts, one hit and one walk. If Maeda can continue to pitch like that against better competition, MLB teams will certainly be interested.