Ranking NBA's Biggest 2013 Dark Horse Playoff Wild Cards
Jonathan Daniel/Getty Images

Forget the Miami Heat and Oklahoma City Thunder for a moment. With the postseason on the horizon, there are several overlooked players, teams and facets of team's games that could be pivotal to successes or failures come playoff time.
Given that last year's conference finalists were two one seeds, a two seed and a four seed, it's fair to concentrate on the accomplishments of the league's elite, but just remember that we typically get a few surprises from underdogs each spring.
As the chase for the postseason heats up, keep an eye on which direction middle-of-the-pack squads are trending.
Begin Slideshow

»
Greg Smith-USA TODAY Sports

Last week, conversation regarding Golden State forward David Lee's defense proliferated NBA circles, thanks to an extensive breakdown of the big man's shortcomings by Grantland's Kirk Goldsberry.
Sadly, Golden State's defensive problems don't end with Lee. Lee's defense has become a larger symbol of the Warriors deficiencies, which have been illuminated by some staggering numbers.
The Warriors went 4-8 in the month of February, and if you're looking for a reason why, look to the team's porous defense. Golden State allowed a season-high 109.4 points per game throughout the month, eight points more than any month prior.
And it doesn't look like the team's defensive woes are going away anytime soon. So far this month, the Warriors have allowed inferior offensive clubs like the Toronto Raptors (118 points) and Philadelphia 76ers (104 points) to pick their spots and go to work.
For the Warriors to have any shot of pulling a first-round upset, they're going to need to tighten some loose defensive screws in short order.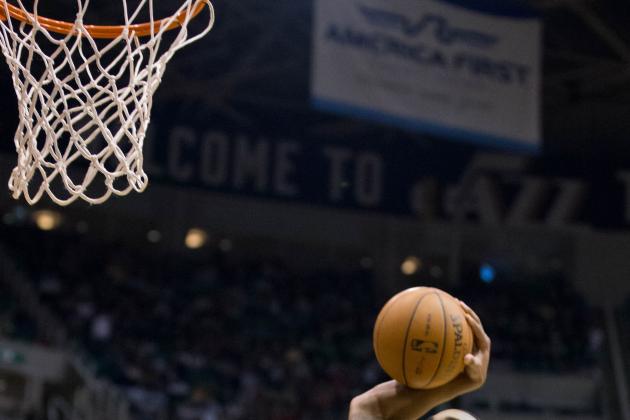 Russ Isabella-USA TODAY Sports

Is there a reason the NBA community continues to neglect the Atlanta Hawks in the playoff discussion year after year? Perhaps it's because they've qualified for the postseason each of the last five seasons and have failed to reach the Eastern Conference Finals all five times.
The Hawks don't possess the depth normally associated with prosperous postseason squads, but they do have a quality starting lineup full of diverse scoring options.
Jeff Teague, who ranks ninth in the NBA in assist percentage (35.4 percent), according to Basketball-Reference, has been largely overshadowed by the play of other breakout point guards such as Jrue Holiday and Kyrie Irving, but his contributions have been significant, nonetheless.
Teague's job is made easier by the fact that he has capable wing shooters to distribute to like Kyle Korver and DeShawn Stevenson, and a dynamic one-two punch in the frontcourt with Josh Smith and Al Horford.
With seeding still largely up in the air, the Hawks appear to have a legitimate shot to shock a rather mediocre field of Eastern Conference contenders.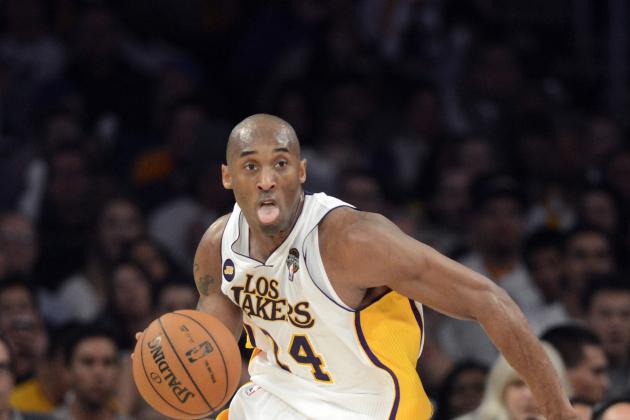 Richard Mackson-USA TODAY Sports

An uphill climb awaits the Los Angeles Lakers, who continue to find themselves on the outside looking in of the Western Conference playoff picture.
However, after a massive comeback victory over the Near Orleans Hornets, the Lakers sit one-and-a-half games behind the Utah Jazz for the eighth seed and trailing the Houston Rockets by just two games for the seventh seed.
The Lakers are no lock to make the playoffs by any means, but they've got a legitimate shot to sneak into the postseason party and set up a rather intriguing first-round matchup with the San Antonio Spurs.
If the Lakers can sustain the play they've shown of late, they could end up being a force to be reckoned with, led by a cadre of veterans who know what it takes to win in the postseason.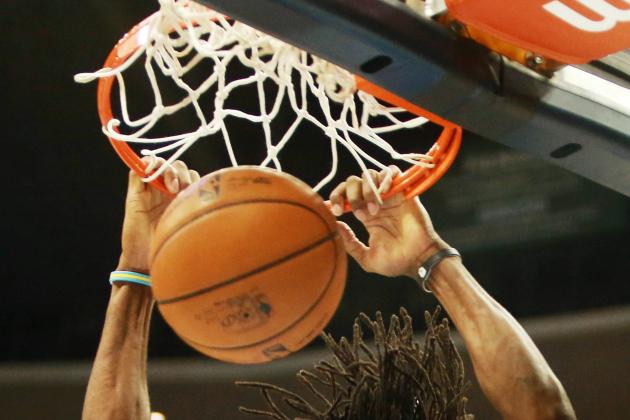 Chris Humphreys-USA TODAY Sports

The Denver Nuggets went 8-4 in the month of February, allowing opponents to score an average of 106 points a night. Fortunately, the Nuggets were able to run by opponents, hanging 112.3 points per game on the opposition over the course of the month.
Think about how scary this Denver team could be if their defense showed some life heading into the postseason.

It's positively mind-numbing.
The Nuggets push the ball at the league's second-fastest pace (95.0), according to Basketball-Reference, while they rank eighth in effective field-goal percentage (51.4 percent), ninth in turnover percentage (13.6) and second in offensive-rebound percentage (31.3 percent).
Oozing with athleticism at all five positions, the Nuggets are a team that few, if any, Western Conference contenders will be pleased to see come playoff time.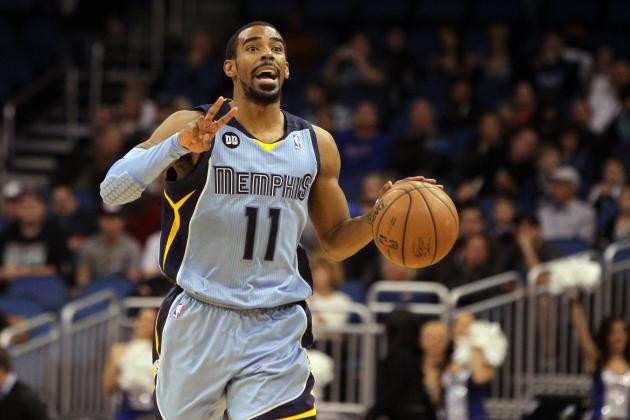 Kim Klement-USA TODAY Sports

How can a team with a winning percentage over .670 be considered a dark horse? With the Los Angeles Clippers, Oklahoma City Thunder and San Antonio Spurs all palling around in their elite clubhouse, the Grizzlies have been largely forgotten.
However, the Grizzlies are making an effort to kick the clubhouse door in, and their primary method of doing so has been their stingy and menacing defense.
The Grizzlies do it with their patented grit-and-grind mentality, ranking first in the NBA in opponent's points per game (89.4) and first in offensive-rebounding percentage (31.9 percent), according to Basketball-Reference. The Griz also rank second in the NBA in turnovers forced per 100 possessions, with 15.5.
Western Conference contenders beware. The Grizzlies are none too friendly, and they're looking to spoil your fun come playoff time (just ask the 2010-11 San Antonio Spurs).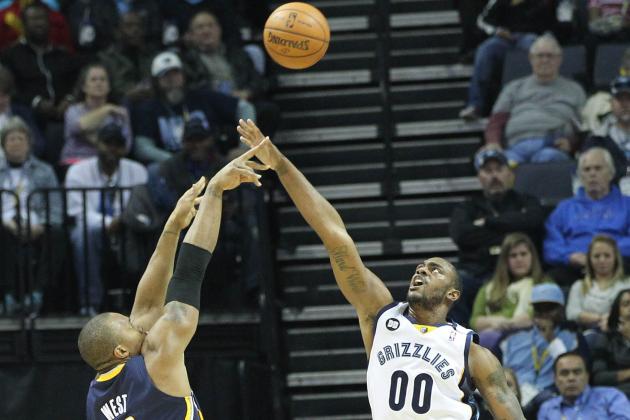 USA TODAY Sports

Just like the Memphis Grizzlies, the Indiana Pacers are a team playing .600 basketball that's overlooked more often than not in conversations about elite playoff contenders.
Similar to Lionel Hollins in Memphis, Frank Vogel preaches a defense-first philosophy that has catapulted the Pacers up the Eastern Conference ranks to the point where they appear to be a lock for a top-three seed.
The Pacers have compiled a 4-1 record against the Knicks (2-1) and Miami Heat (2-0) so far this season, so if you thought that the Pacers were simply beneficiaries of playing in a weak conference, you'd be wrong.
Thanks to their defense and the offensive consistencies of Paul George and David West, the Pacers have turned themselves into legitimate contenders as we approach the start of the postseason.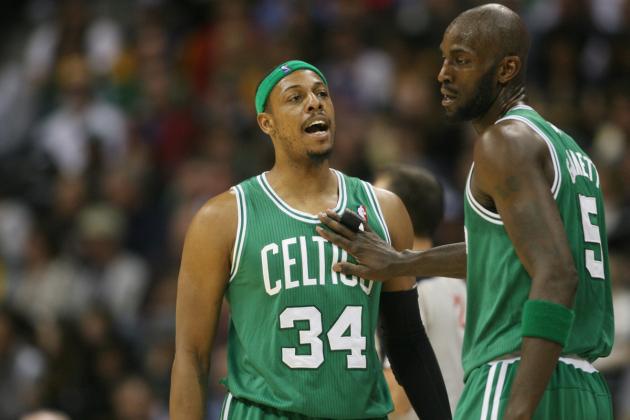 Chris Humphreys-USA TODAY Sports

The Boston Celtics are 13-4 since losing Rajon Rondo to a season-ending knee injury, which should really come as no surprise, given the team's stunning longevity these past few seasons.
Although they had their full complement of weapons last season, we saw what the Celtics were able to accomplish as a No. 4 seed, pushing the Miami Heat in a grueling seven-game series in which Boston actually led 3-2 heading into Game 6.
They may not look it on paper, but the Celtics may be the most dangerous team in the Eastern Conference, outside of the Miami Heat.
Paul Pierce and Kevin Garnett always save their best for when the lights shine brightest, but don't sleep on contributors like Avery Bradley or Jason Terry either.
With a defense that ranks fifth in the NBA in points allowed per 100 possessions (according to Basketball-Reference), and an offense that thrives in the half-court, expect the Celtics to make one final run with their aging core.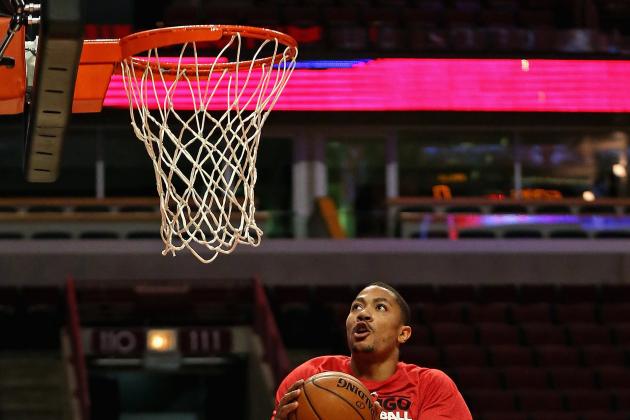 Jonathan Daniel/Getty Images

The last significant update we received regarding the rehabilitation of Chicago Bulls point guard Derrick Rose was that head coach Tom Thibodeau listed him as day-to-day (via ESPN).
With no definite return date circled on the calendar, Rose's return (if he makes one) from a brutal ACL injury would be quite the welcome sight for the Bulls come playoff time.
Should Rose return, he would provide an immediate spark for a Bulls offense that has struggled throughout much of the 2012-13 season, scoring just 92.5 points per game (28th in the NBA).
Not only would Rose provide a much-needed scoring punch for Thibodeau's bunch, but he would open up the floor more for wings like Luol Deng and Marco Belinelli, who have been the team's primary offensive facilitators in Rose's absence.
The return of one of the most explosive point guards in the game (even if he's not 100 percent) would undoubtedly shake up the Eastern Conference playoff picture, giving the Bulls a chance at redemption after last year's woeful first-round exit.