TNA Impact Wrestling: Complete Preview, News and More for March 7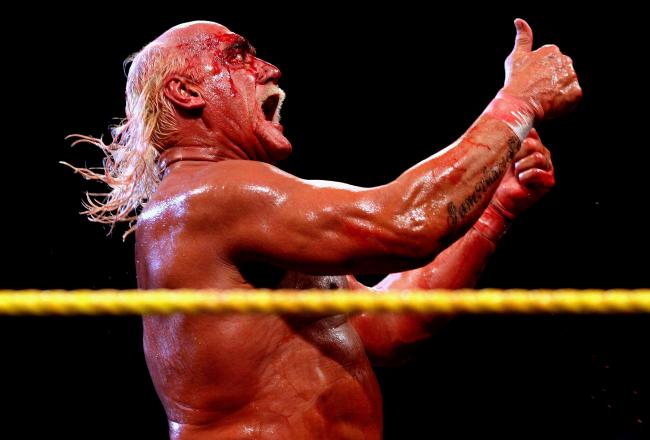 Mark Dadswell/Getty Images
While the fans have complained about the Impact Zone for the better part of a decade, the fact that Thursday's broadcast will be the last time we see TNA inside the building is a bittersweet moment.
Who is the newly unmasked member of Aces and Eights?
As great as it will be to watch Impact! Wrestling every week with a real crowd that understands what they are watching, the Impact Zone has become synonymous with the company.
Fans should be soaking in the atmosphere on Thursday for the last time.
Add in the hype heading into the company's huge Lockdown pay-per-view this Sunday, March 10, and this week's edition of Impact! Wrestling will be one TNA fans never forget.
Check out TNA's official preview for Impact! and Lockdown.
Where: Impact Zone, Orlando, Fla.
When: Thursday, March 7, at 8 p.m. ET
Watch: Spike TV
It's the Final Countdown…To Lockdown
This is the go-home edition of Impact! Wrestling heading toward the Lockdown PPV, and with a very lackluster card so far, TNA must pull out all the stops on this week's broadcast to make the fans care about what they're about to witness.
Question on Everybody's Mind: Will TNA Make the Casual Fans Care?
The main event between Bully Ray and Jeff Hardy has many fans legitimately intrigued because of the way the company has been hinting at a Bully Ray heel turn, but the rest of the card is mediocre at best. From the Lethal Lockdown match between Team Sting and Aces & Eights to Kurt Angle vs. Wes Brisco, this show screams lackluster.
Hype Meter: 3 out of 5 Hail-Mary Episodes
Just like a Hail Mary pass in football is a team's last-ditch effort to win the game in the waning seconds of a game, this week's episode of Impact! Wrestling will be the wrestling equivalent. The build so far has been awful, but if the company has something creative and exciting saved for this last show, there is a chance the fans that want to care will finally have something to care about.
TNA News: This Week's Episode Is Last Ever From Impact Zone (TNAWrestlingNews.com)
Kurt "Clubhouse-Invading Cyborg" Angle
Kurt Angle is an Olympic gold medalist, a former world champion in every company he has ever worked for and one of the most recognizable faces in the industry. With all that said, he is now best known for being the one-man army that not only infiltrated the Aces & Eights clubhouse, but almost single-handedly took down the whole gang.
Question on Everybody's Mind: How Could One Man Do So Much Damage?
Simple answer, Angle is a cyborg.
In reality, though, it's clear that the Aces & Eights hideout is full of alcohol, strippers and merriment, so when a wrestler actually looking for retribution kicks the door to their broom closet in and attacks them, the gang is simply not ready.
Hype Meter: 1 out of 5 Vice President Reveals
While running roughshod over the entire gang, Angle found the member they call VP (vice president) and broke a beer bottle over his head. After pulling the mask from his face, the former champion is stunned by who was revealed, but the fans have to wait to find out.
Speculation has run rampant, but all signs point to D'Lo Brown. Another epic reveal.
TNA News: Impact! Ratings Climbing (TNAWrestlingNews.com)
For more wrestling talk, listen to Ring Rust Radio for all of the hot topics or catch the latest episode here (some language NSFW.)
This article is
What is the duplicate article?
Why is this article offensive?
Where is this article plagiarized from?
Why is this article poorly edited?