Philadelphia 76ers Must Utilize This Five-Man Unit More Often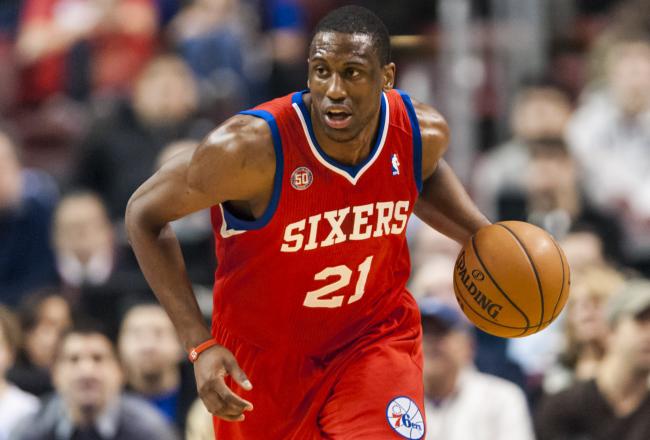 Thaddeus Young is the most valuable player to the 76ers due the the lack of quality big men this team has.
USA TODAY Sports
For an already thin Philadelphia 76ers roster, identifying the teams best five-man unit shouldn't be too hard for a head coach to figure out. For coach Doug Collins, however, this has been a constant struggle for the entire 2012-13 season.

A lot of times the lineups which spend the most time on the court together, aren't the most suited to win basketball games.

The starting five of Jrue Holiday, Nick Young, Evan Turner, Thaddeus Young and Spencer Hawes may be able to bring the team the most offense, but it lacks when it comes to other crucial categories such as consistency, defense and rebounding.

I believe that within the team lies a greater five-man unit which needs to be utilized more often and which will maximize the teams success.

Rotation player No. 1: Jeremy Pargo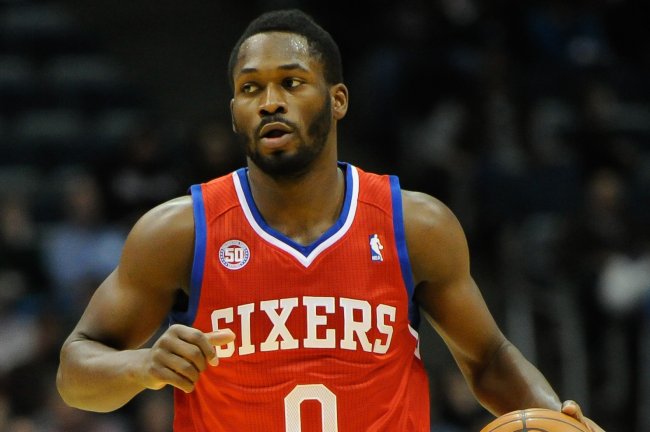 Benny Sieu-USA TODAY Sports
One thing has been clear in the 10 games that Jeremy Pargo has suited up for the 76ers this season, the guy deserves a lot more minutes.

Pargo averages just 17.6 minutes a game despite displaying great quickness, an array of crafty moves, above average court vision and solid defense.

With the Sixers, Pargo has averaged just 6.2 points, 2.2 assists and 1.6 rebounds, but if you look at his stats a little closer you'll see his numbers would skyrocket if given more minutes.

In the five games where Pargo has played more than 20 minutes for the Sixers he's averaged 10 points on 46 percent shooting, with 3.4 assists and 2.2 rebounds.
It doesn't make any sense why with a healthy Pargo, guards like Royal Ivey and Nick Young are seeing more minutes. Last night against the Celtics, Ivey registered 37 minutes while Pargo received a DNP from coach Collins. Ivey brings nothing more to the 76ers than a perimeter jumpshot and perimeter defense.

Pargo adds a whole different skill-set and is much better at opening things up for his teammates.
With a lottery-bound destiny ahead, it's also just a good way to evaluate Pargo before the offseason if Collins were to play him more.

Rotation player No. 2: Jrue Holiday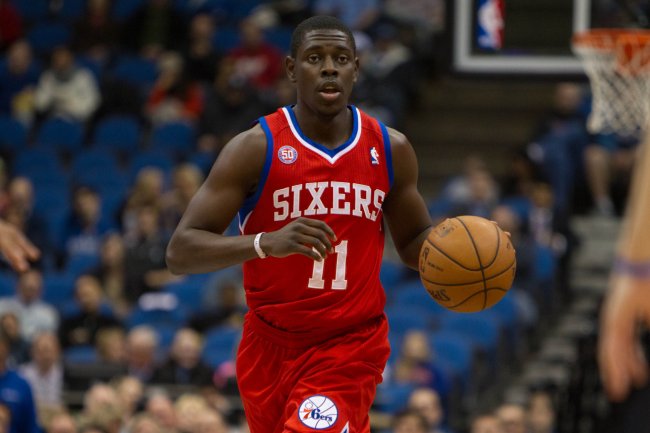 Brace Hemmelgarn-USA TODAY Sports
With Pargo at the point, Holiday would be able act as more of a scorer off-the-ball instead of forcing shots through traffic or trying to do too much as a distributor. Holiday is second in the NBA in turnovers this season with 218 while Pargo has just 11 turnovers in his 10 games with the team.

Holiday, who averages 19.1 points, 8.5 assists and 4.2 rebounds, would be able to increase his scoring at the shooting guard spot and wouldn't feel nearly as much pressure to run the offense. When having the ball, Holiday could just ease his way into games rather than force so many ill-advised long jump shots. He'd also be able to limit his turnovers with the ball not being in his hands as much.

If Pargo and Holiday can co-exist in the backcourt, the 76ers would have two players who compliment each other. They both have good passing instincts and ball handling skills. They also each have a knack at taking the ball to the tin for some FT's, something the 76ers haven't been able to solve all season.
Rotation player No. 3: Evan Turner

The best way to use Evan Turner for the 76ers, would be to make him a lower-usage offensive player. Turner is one of the most versatile players in the league, he just can't shoot and it's clear that he shouldn't be relied upon to run the 76ers offense.
By putting the ball in Pargo's hands more, Turner can focus on defense and rebounding more instead of jacking up an absurd amount of shots. Turner has no business taking above 15-plus shots a game. He should be shooting in the 8-10 range with high quality looks, but that hasn't happened this season.

Part of the problem with Turner is that he's looked out of position and uncomfortable all season. It's time to figure out what will make Turner the most comfortable within the offense, and making Pargo control the ball more than Turner will be a better situation for Turner the rest of the season.

Rotation player No. 4: Thaddeus Young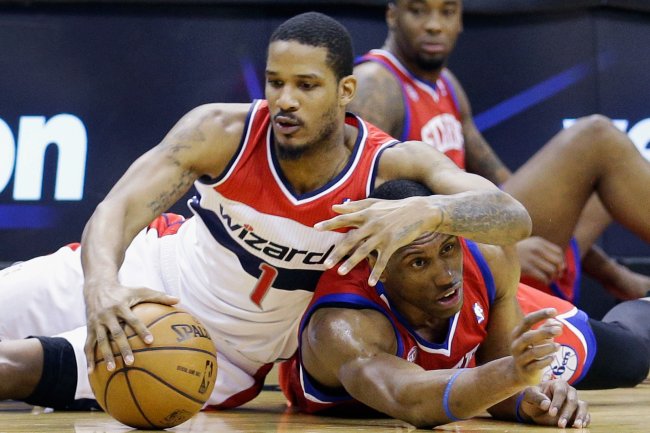 Rob Carr/Getty Images
The most consistent player for the 76ers is also a no-brainer when it comes to the best five-man rotation. Thaddeus Young's intensity on the offensive and defensive end is unmatched and he poses as the teams most valuable player, considering he's the only reliable option the 76ers have in the post now that Andrew Bynum is likely out for the season.

Young averages 14.7 points, 7.7 rebounds and 1.7 steals per game and he's widely known throughout the NBA as one of the biggest hustlers on the court.

The 76ers haven't really recovered since that hurt his hamstring in an early February matchup with the Orlando Magic. Since Thad's injury the team has lost 10 of its last 12 games.

Young is at his best when he's out running in transition. Having the three-headed ball-handling trio of Pargo, Holiday and Turner on the court for the majority of a game will add more opportunities for the fast break and more opportunities for Young to find success within the offense.

Rotation player No. 5: Arnett Moultrie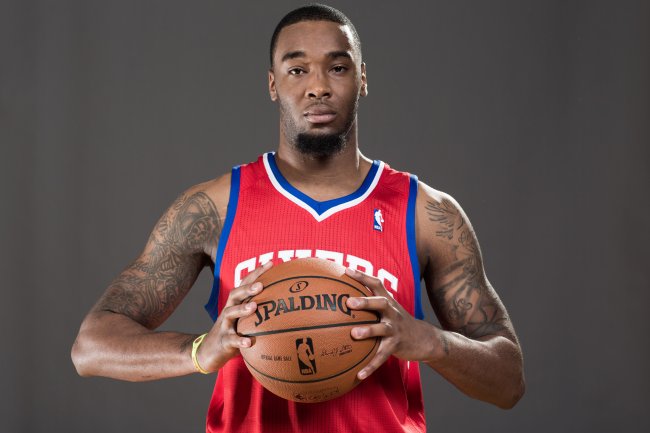 Nick Laham/Getty Images
The most frustrating thing to 76ers fans and analysts of late has been coach Doug Collins' use of rookie Arnett Moultrie. The 6'10" 245-pound Moultrie has found himself with several DNP's this season despite the Sixers' dire need for an affective big in the post.

Moultrie would be able to round on the 76ers five-man rotation and provide a defensive spark over the defensively-challenged Spencer Hawes.

In the past four games Moultrie has gone 12 of 12 from the field, but Collins has still limited his playing time to just above 10 minutes per game. Being one of the players who will have a stake in the 76ers' future plans Collins has to give Moultrie minutes the rest of the season to let him grow within the offense and defense alongside Holiday, Turner and Young.

Spencer Hawes, Lavoy Allen and Kwame Brown definitely have not been the answer at the center position and it's Moultrie's turn to prove himself.

Obviously the rest of the 76ers season is about losing basketball games to get the best possible pick in the NBA draft, but that doesn't mean they can't put this five-man rotation to the test in hopes of keeping things more competitive the rest of the way.
This article is
What is the duplicate article?
Why is this article offensive?
Where is this article plagiarized from?
Why is this article poorly edited?

Philadelphia 76ers: Like this team?