Predicting Green Bay Packers' Free-Agent Signings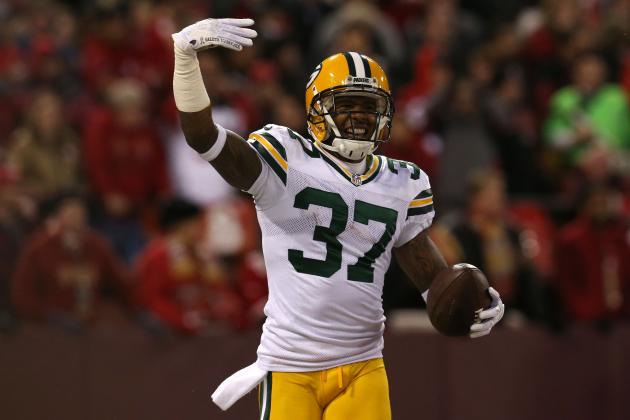 Stephen Dunn/Getty Images

The Green Bay Packers are a tough team to predict when it comes to free agency. They've usually stuck with their strategy of building from within by focusing on the draft and re-signing their own players. That said, the Packers have shown a willingness to bring in players they see as serious difference makers.
With a good amount of depth, the Packers have some flexibility with regard to free agency and the draft. Some positions they might show interest in during the period are defensive line and running back. They have a need at safety, but it's unlikely they find value they like on the free-agent market.
Expect the Packers to be fairly quiet once March 12 comes around and free agency begins. They will likely focus on re-signing their guys, but bringing in a veteran player isn't out of question.
Begin Slideshow

»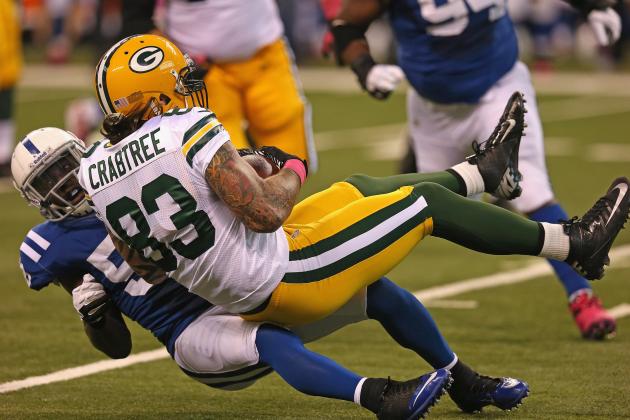 Jonathan Daniel/Getty Images

The fan favorite, Tom Crabtree, has provided great value for the Packers over the last three seasons. He's consistently improved his game as a blocking tight end and even got in on the receiving act multiple times last season. He finished the 2012 season with eight catches for 203 yards and three touchdowns. Six of his eight completions resulted in first downs.
The Packers have some question marks at tight end with Jermichael Finley and Andrew Quarless. Finley's future with the team is in question and Quarless is hoping to return after missing all of the 2012 season with a knee injury. Crabtree would help give some strength to the unit as a sure-fire blocking tight end.
Instead of putting a tender on the restricted free agent, the Packers will look to work out a deal near the league minimum.
Contract: two years, $1.5 million
Stephen Dunn/Getty Images

Another restricted free agent, Sam Shields will likely be back in Green Bay next season. The Packers will have to decide what approach to take if they can't work out a long-term deal with their young cornerback. Shields fits nicely in the Packers defense as part of an up-and-coming secondary with plenty of talent.
Shields has been inconsistent during his first three years in the league. He showed great potential in his first season with four interceptions in the regular season and playoffs combined. He struggled in 2011, despite matching those four interceptions, and was atrocious in tackling.
Shields played better last season and showed a more physical style of play. At a fairly cheap price, Shields offers the Packers a good value, especially with Tramon Williams' recent decline. The Packers will look to get a long-term deal, but will likely use the second-round tender to keep Shields.
Contract: one year, $2 million
Jonathan Daniel/Getty Images

With center Evan Dietrich-Smith, the Packers face a similar situation to that of Sam Shields. After replacing Jeff Saturday late in the season, Dietrich-Smith proved he can be the center of the future for the Packers. His physical play helped the Packers improve their run game behind the strong play of DuJuan Harris.
Dietrich-Smith offers great versatility on the line as he can play any of the three interior positions. If the Packers get a center in the draft, they could still look to utilize Dietrich-Smith in different ways.
How the Packers approach Dietrich-Smith's contract will depend on how they view the player and his future. If the Packers really trust Dietrich-Smith to be the guy, they would benefit from signing him to a long-term deal. The smarter option may be to place a second-round tender on him and evaluate him throughout the year.
Contract: one year, $2 million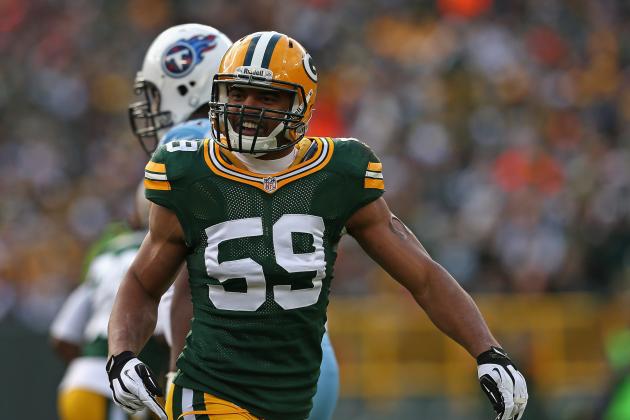 Jonathan Daniel/Getty Images

Brad Jones was great for the Packers last season. After injuries to Desmond Bishop and D.J. Smith, Jones kept the Packers defense from collapsing as he picked up the new position with ease. He blended well with A.J. Hawk and should give the Packers depth at the position next season.
With Bishop and Smith coming back and likely ahead of Jones on the depth chart, it's unclear whether Jones and the Packers will be able to come to an agreement. Jones' play in 2012 may have earned him more than what the Packers are willing to spend.
This contract could come down to what the Packers do with Hawk. If they end up paying Hawk his full salary, they might not want to lock up even more money at the position. If Hawk ends up off the team, the Packers could get great value by signing Jones to a modest contract.
Contract: two years, $1.8 million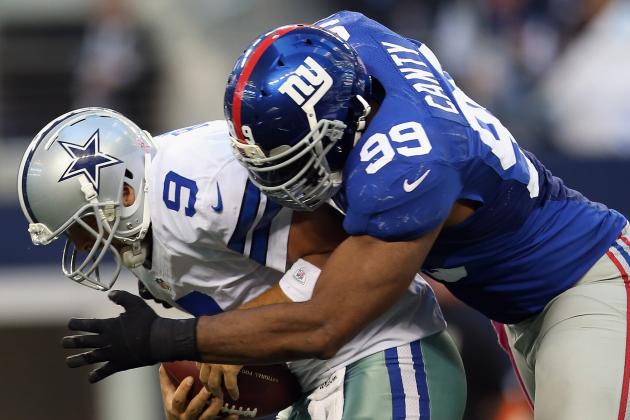 Ronald Martinez/Getty Images

Yes, a big name free-agent signing. The Packers have kept to mostly signing their own free agents and building through the draft, but when general manager Ted Thompson sees an opportunity, he takes it. He did so last year with the signings of Cedric Benson, Anthony Hargrove and Daniel Muir.
Canty, according to The Milwaukee Journal Sentinel, will be in Green Bay for a visit today and tomorrow. The rare sign of interest shows the Packers are serious about improving their defensive line.
Besides B.J. Raji and Ryan Pickett, the Packers have had trouble finding a player to have an impact on the defensive line. Mike Neal has dealt with multiple injuries and Jerel Worthy might not be ready to start the season.
Canty would be an uncharacteristic signing, but it makes sense for both parties. It would likely take a modest deal for the Packers to bring in Canty.
Contract: two years, $6.2 million