Chris Kaman Would Like to Stay in Big D, but Will Mavs Want Him Back?
Use your ← → (arrow) keys to browse more stories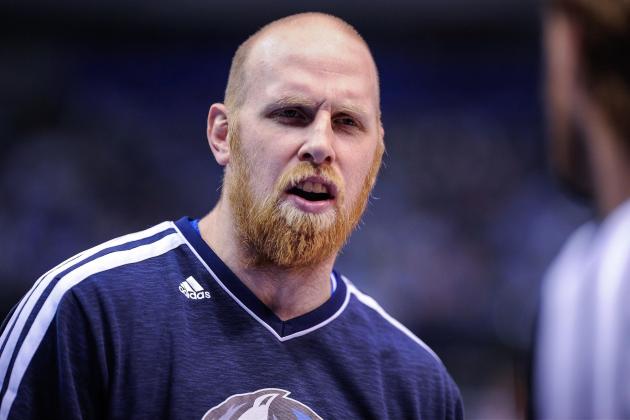 USA TODAY Sports

It's human nature for players who are on the last year of their contract to think about their future. For the Mavericks, that's 60 percent of the team — nine of 15 players, assuming O.J. Mayo doesn't exercise his player option for next season, which would seem unlikely. Chris Kaman is one of those players. He signed a one-year deal last summer at $8 million and as far as he's concerned, he'd like to stick around longer. But he knows now is not the time to make an issue of it...