Nine Things Twins Fans Need to Know After Two Weeks of Spring Training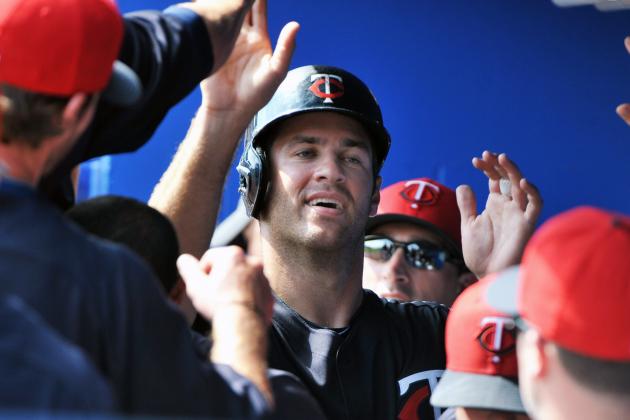 Al Messerschmidt/Getty Images

We hearty Minnesotans just faced a nice early March snowstorm that none of us were exactly too fond of. We got 9.3 inches of new powder to factor into the space management, but Minnesota Twins fans probably had their minds on 73-degree weather.
Yes, Tuesday's high in Fort Myers was a lovely 73 degrees and if you had the great opportunity to be down there, you saw the Twins blow a lead and lose to the Tampa Bay Rays, 8-5.
If you haven't kept up to date on your Twins spring training, I won't tell anyone if you haven't, I'm going to try to help you out.
My head is usually in the clouds, so I might as well put it in the sand on the beaches of Florida instead.
Begin Slideshow

»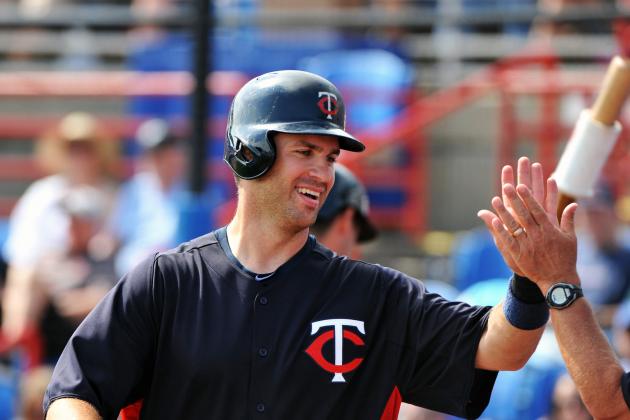 Al Messerschmidt/Getty Images

A spring win doesn't really mean much, but I'd rather much put up victories than losses. The Twins have six wins on the spring schedule thus far, and five of those came in a row.
That's a nice little streak, considering last year the Twins' biggest win streak during the regular season was four games. The Twins pulled off the feat twice.
The Twins, as of Wednesday morning, sit at a record of 6-5 and are only two games behind the Grapefruit League-leading Baltimore Orioles. Another 24 games remain in spring ball, including Wednesday's game against Puerto Rico, who are tuning up for the World Baseball Classic.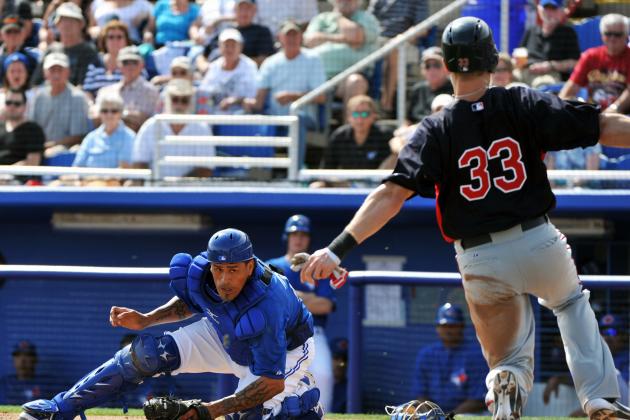 Al Messerschmidt/Getty Images

Although the batting order was really the least of General Manager Terry Ryan's concerns this offseason, some more offense was definitely needed. Last year, the Twins gave up 832 runs while only scoring 701.
So far, that script has been flipped for the Twins during the spring. The Twins are 12 runs in the positive, scoring 65 and giving up 53. That 5.9 runs a game the Twins are averaging would be a nice thing to hold onto going into the season, but that high of a number is very much a pipe dream.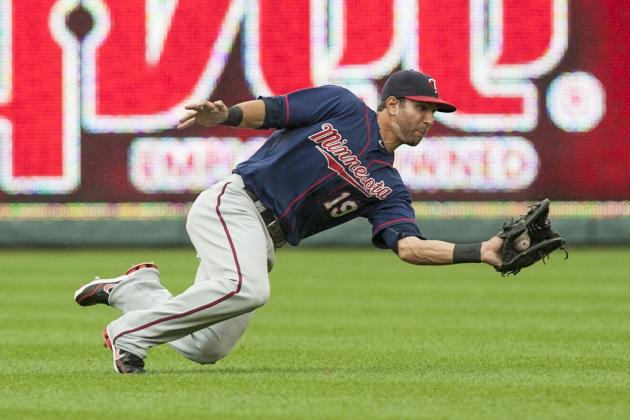 Tim Umphrey/Getty Images

The main question on everyone's mind: is Kate Upton's doppelgänger single? But the close No. 2 question is: who will win the starting center-field job with the Twins?
Well, what once was a three-horse race looks much more like a two-horse race just two weeks into camp. Let's first discuss who has fallen behind: Joe Benson.
In seven games, Benson has three hits equaling an average of .150. He leads the team in strikeouts with seven and has a so-so three RBI. On the brighter side, he does have four walks and has scored five runs, but it looks like he's just going into Turn 1 while the others are heading down the backstretch.
The competition between Darin Mastroianni and Aaron Hicks is still a tough one to call, though.
Mastroianni is hitting .364 going 4-for-11 in five games with three doubles and one RBI.
Hicks is hitting .318 going 7-for-22 in six games with six RBI and a home run.
This is such a close competition, but I get the feeling everyone is slowly starting to lean towards Hicks. It wouldn't be wise to call this competition now, and we probably won't get a final word from manager Ron Gardenhire until closer to April 1.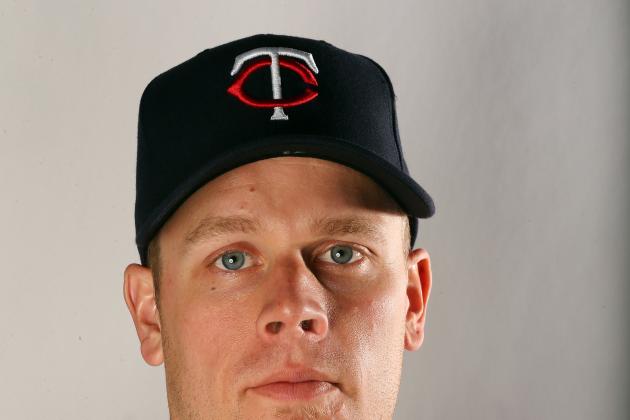 Elsa/Getty Images

Right now, Justin Morneau is out in Arizona training with Team Canada for the World Baseball Classic, but before he left, Morneau was ripping up the Grapefruit League.
His stat line is insane: eight RBI, a batting average of .471, on base plus slugging of 1.294 and one good lookin' home run. Add in only two strikeouts and a good amount of time over at first, and this only could mean good things for the Twins.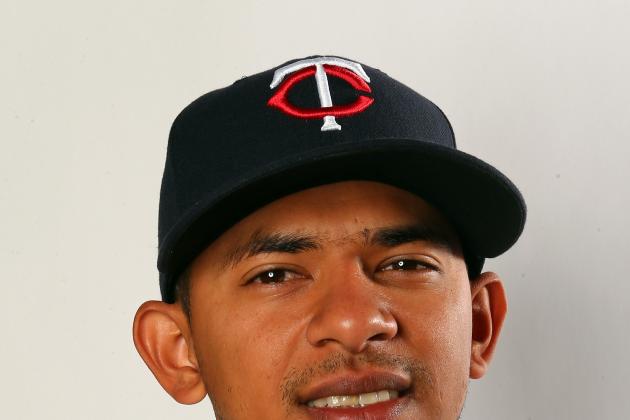 Elsa/Getty Images

There have been whispers about Ron Gardenhire not wanting to carry three catchers; so to all of the women who think Drew Butera is really cute, I'm sorry if this comes to fruition. Cuddle?
Anyway, if the Twins want to put their best lineup on the field, it would include both Joe Mauer and Ryan Doumit, the Twins' two catchers. The Twins then need a third or emergency catcher, and it looks like Eduardo Escobar might fit that bill.
Gardenhire has had Escobar start catching some bullpen sessions. Escobar came to the Twins last season in the Francisco Liriano trade with the White Sox, where he was their third/emergency catcher.
Take what you want from the catcher thing, but the Twins aren't tied to Pedro Florimon being the shortstop, either. Escobar has better fielding abilities and is a younger specimen.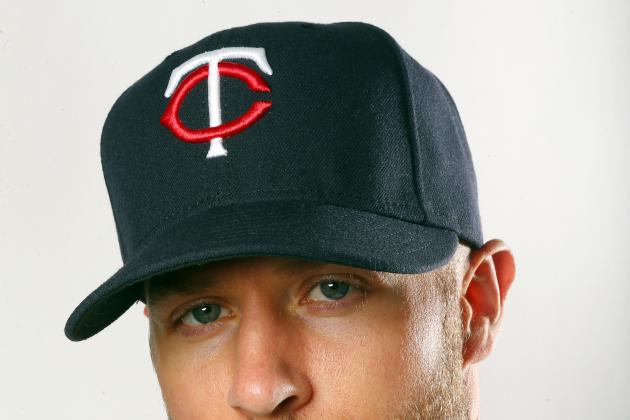 Elsa/Getty Images

I don't think many Twins fans expected much from Rich Harden, but I was high on him. I had the 'why the heck not?' attitude towards the minor-league contract signing. I had him as a dark horse to grab that fifth-starter spot… It doesn't look like I'm going to be right.
Harden has yet to pitch in a game as he works back from a year off. It was probably a bold, unlikely choice I made in Harden, but I thought he was at least going to give me a little bit of a fight.
It appears that Harden will stay down in Florida when the team breaks camp and heads up to Minneapolis. After extended spring, Harden may show up in the Twins bullpen, but I'm not betting anything until he toes the rubber in a game.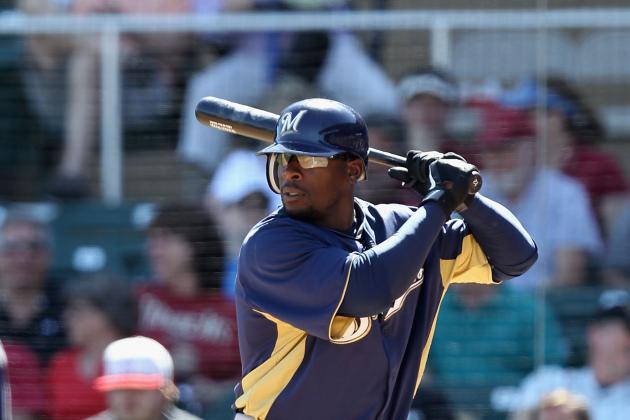 Christian Petersen/Getty Images

Brandon Boggs.
Yes, the 30-year-old outfielder leads the Twins in dingers this spring. He is fighting for an unlikely spot on the major-league roster.
Boggs made his major league debut in 2008 and played 101 games with the Texas Rangers that season. Since then he's played in 29 ballgames, none of which were in the 2012 season.
Chances are good that Rich Harden will have more impact on the major league club this year, but you have to have a little fun when looking at spring stats.
Baseball Reference does not mention Wade Boggs, so sadly I believe they are not related.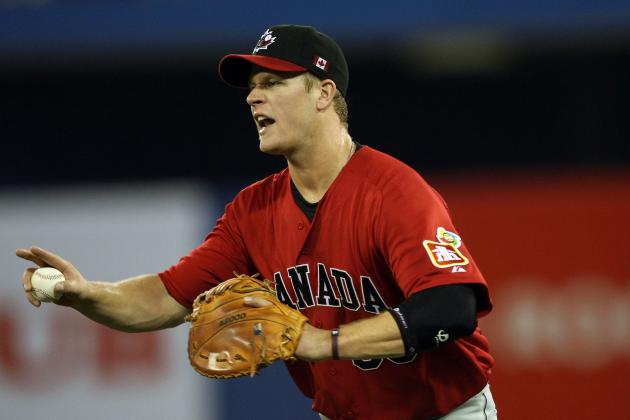 Elsa/Getty Images

I know the World Baseball Classic is not very popular and even the biggest soccer (or football, if that fits your fancy) haters can admit it's not even close to the World Cup. That being said, there is a little shine to it if you are feeling baseball deprived.
I'll admit I was watching Australia vs. Chinese Taipei early Saturday morning. Maybe I needed my Luke Hughes fix as well?
The Twins organization has 12 players on World Baseball Classic rosters, tied with the Philadelphia Phillies for second most. The Milwaukee Brewers lead with 13 players.
So I thought I'd do a breakdown of the Twins players on WBC rosters, because I'm a baseball nerd and some others may find it handy if they fall on the MLB Network or ESPN Deportes.
Italy: Drew Butera and Chris Colabello
Netherlands: Shairon Martis and Tom Stuifbergen
Puerto Rico: Jose Berrios and Eddie Rosario
United States: Joe Mauer and Glen Perkins
Australia: James Beresford
Canada: Justin Morneau
Dominican Republic: Samuel Deduno
Venezuela: Deolis Guerra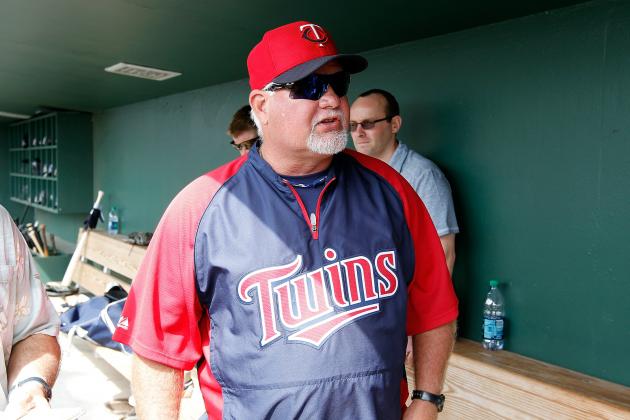 J. Meric/Getty Images

Many of us don't get to go down to Spring Training. A lot of us wish we could, but the second best thing is watching HD broadcasts on our comfy couches, right?
Here's when you can catch the home team on the tube:
March 8: Fox Sports North Plus, at Red Sox, 6:05
March 9: MLB Network, at Pirates, tape delayed (game time: 12:05)
March 15: Fox Sports North Plus, at Red Sox (split squad), 6:05 (also on MLB Network on tape delay)
March 17: MLB Network, at Orioles (split squad), tape delayed (game time: 12:05)
March 21: Fox Sports North Plus, at Yankees, 6:05 (also on MLB Network on tape delay)
March 23: Fox Sports North Plus, at Rays, 12:05
March 24: Fox Sports North, vs. Blue Jays, 12:05
March 25: Fox Sports North, vs. Cardinals, 12:05 (also on MLB Network on tape delay)
March 28: Fox Sports North and MLB Network, at Red Sox, 6:05
March 30: MLB Network, at Red Sox, 12:35
All times Central.