Pac-12 Basketball: Predicting If Each Team Will Be Better or Worse in 2014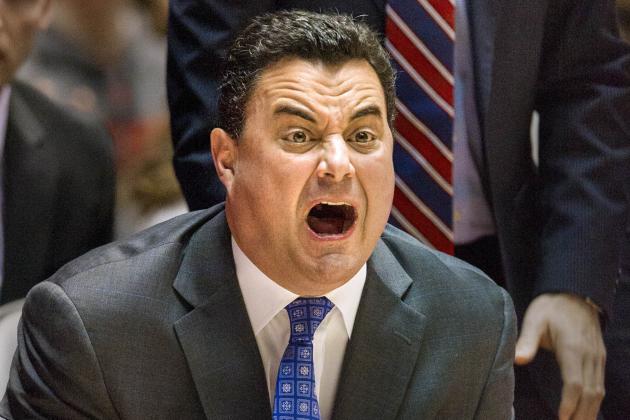 Douglas C. Pizac

For Pac-12 basketball, there is plenty of uncertainty for the 2013-14 season.
USC already parted ways with coach Kevin O'Neill in January, and there are a few other jobs in the league that could become available shortly after the conclusion of the season. There has been a lot of speculation about the status of Ben Howland at UCLA, and Herb Sendek can't feel too comfortable at Arizona State with the Sun Devils looking less likely to make the NCAA tournament.
With that uncertainty, there are also reasons to be optimistic. Sean Miller has restored Arizona to among the elite in college basketball. Tad Boyle has done an excellent job at Colorado. And Dana Altman is starting to get established at Oregon.
Here is a very early look at whether each Pac-12 team will be better or worse in 2014.
Begin Slideshow

»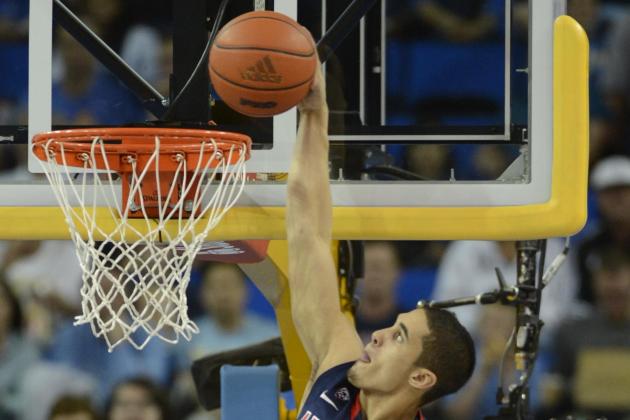 Richard Mackson-USA TODAY Sports

Returning: The Wildcats lose three of their top four scorers from this year in Mark Lyons, Solomon Hill and Kevin Parrom. Nick Johnson will be an upperclassmen and transfer T.J. McConnell will take over the point guard duties. Arizona's talented freshman class of Kaleb Tarczewski, Brandon Ashley and Grant Jerrett will have an offseason to improve. If those three take a significant step forward, that will go a long way in determining how good the Wildcats will be next year.
Recruiting: Rondae Jefferson highlights this two-man class. He is a 6'7" forward who is ranked the No. 19 overall 2013 recruit by Rivals.com. Elliott Pitts, a 6'3" guard from De La Salle High School in California, is the other signed recruit. Arizona is still in the mix for elite power forward Aaron Gordon. If the Wildcats land Gordon, that would change the team's prospects for next year.
Verdict: Arizona has put together a solid season, but the Wildcats are a bit limited without a true point guard. With McConnell running the point and the maturation of its freshman class, Arizona should be better next year.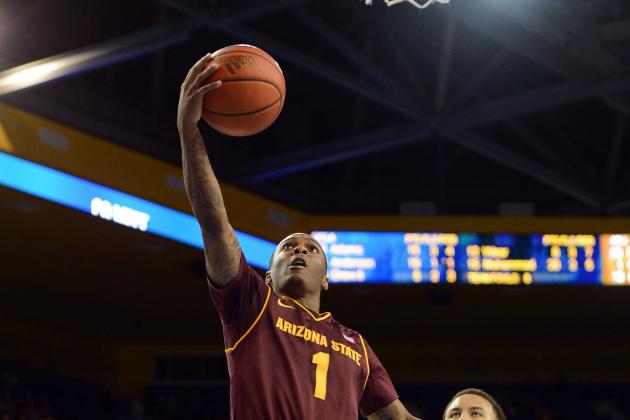 Jayne Kamin-Oncea-USA TODAY Sports

Returning: Jahii Carson has been fantastic in his first year of game action, averaging 17.8 points while playing 36.9 minutes per game. Assuming he returns, Arizona State will have plenty to build on for next year. Evan Gordon will be a senior and make up the second half of that backcourt. The Sun Devils do lose Carrick Felix, the team's leading rebounder and second-leading scorer. They will need to develop some depth since only six players average double-digit minutes per game.
Recruiting: Arizona State has a two-man class in 2013 that is not highly rated. It would be nice if shooting guard Chance Murray and wing Egor Koulechov could provide some help right away.
Verdict: Carson's return would give Arizona State hope, but Felix will be tough to replace. The Sun Devils should take a step back next year.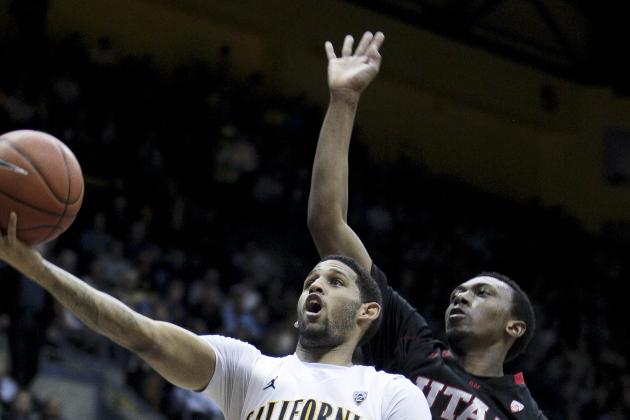 USA TODAY Sports

Returning: If Allen Crabbe returns, Cal would bring back all five starters next season. If that is the case, the Golden Bears would feature one of the best duos in the nation in Crabbe and Justin Cobbs, both of whom would be seniors. The Golden Bears have the potential to mix experience with incoming talent, and that could make Cal the team to beat in the Pac-12.
Recruiting: Jabari Bird, a 6'6" shooting guard who can put up points, highlights a four-man class that should provide some needed depth, especially in the backcourt. Bird is rated the No. 23 overall recruit by Rivals.com. Jordan Mathews, a 6'3" guard who can really shoot, also should be able to immediately contribute.
Verdict: Cal has turned it on lately, winning seven in a row. If Crabbe comes back, Cal could build on this late-season momentum and would definitely be better next year.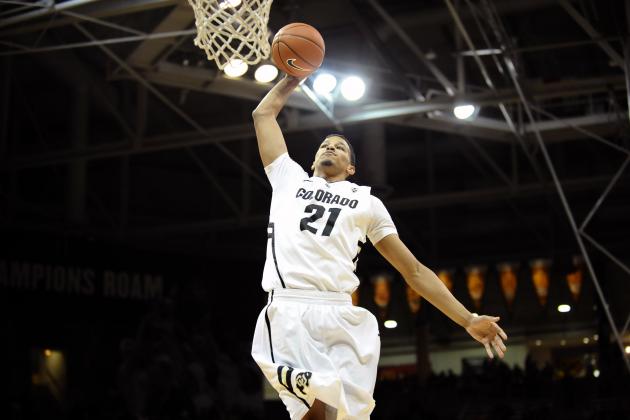 Ron Chenoy-USA TODAY Sports

Returning: Tad Boyle has a good thing going in Boulder, and that figures to continue next year when Colorado returns its top five scorers—that is, assuming Andre Roberson decides to return for his senior season. Spencer Dinwiddie, the team's leading scorer at 15.2 points per game, will be a junior, and the team's freshmen contributors, Josh Scott and Xavier Johnson, should develop over the offseason.
Recruiting: Boyle has signed a three-man class in 2013 consisting of two perimeter players and a post player. Wings Tre'Shaun Fletcher and Jaron Hopkins should provide some immediate help next season.
Verdict: Colorado is on its way to its second consecutive NCAA tournament berth, but next year, the Buffaloes should be a single-digit seed with aspirations of advancing deep into March.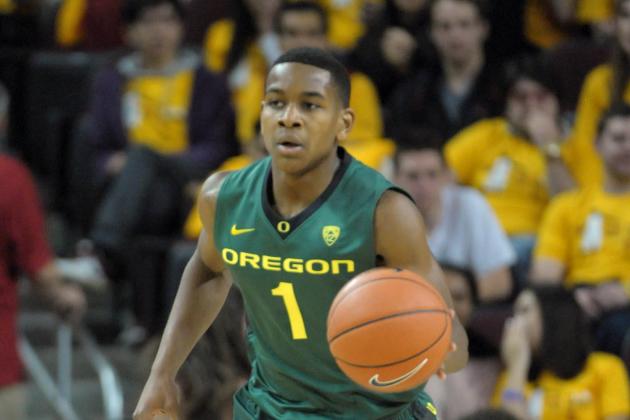 USA TODAY Sports

Returning: Oregon will lose a lot as seniors E.J. Singler, Carlos Emory, Tony Woods and Arsalan Kazemi graduate. However, the Ducks have a lot to build on with freshmen Dominic Artis and Damyean Dotson. Artis has shown his value this season, as the team was just 5-4 while he was sidelined with a foot injury.
Recruiting: The Ducks have some frontcourt help on the way with Jordan Bell, who is active and athletic. Dana Altman will also have to share Tyree and Tyrell Robinson with the football team. Oregon is still in the hunt for elite big man Aaron Gordon.
Verdict: The future is bright with Artis and Dotson, but Oregon is losing a lot with its departing seniors. The Ducks should have a quality team next year, but they won't be as good as this season.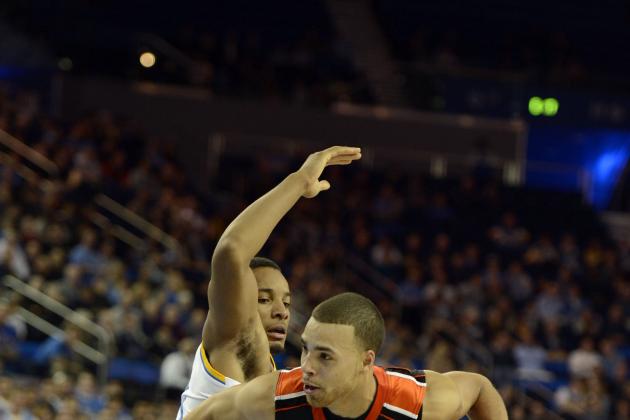 Richard Mackson-USA TODAY Sports

Returning: The Beavers will lose Joe Burton, but that is about it. Roberto Nelson is the team's leading scorer at 17.8 points per game, and he will be a senior next year. Devon Collier, the team's second leading scorer at 12.9 points per game, will also be a senior. Craig Robinson should have an experienced team next year.
Recruiting: Oregon State has a three-man class coming in next season. L.J. Westbrook and Hallice Cooke could provide some backcourt depth.
Verdict: After an appearance in the CBI last year, Oregon State is back under .500 this season. Next year, the Beavers should be better considering all of the players that will return.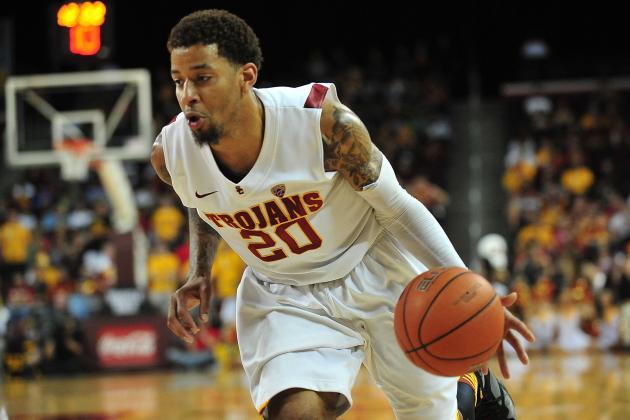 Gary A. Vasquez-USA TODAY Sports

Returning: The Trojans will definitely lose point guard Jio Fontan and leading scorer Eric Wise, both of whom are seniors. J.T. Terrell has had a nice year in his first season after transferring from Wake Forest, and he will be a senior. USC is in a state of transition after firing coach Kevin O'Neill in January. The direction of the program will be determined in large part by who is hired to replace O'Neill.
Recruiting: USC lost point guard Kendal Yancy-Harris because of the coaching change, but the Trojans still have a four-man recruiting class. Wing Roschon Prince and point guard Julian Jacobs are nice pieces for the team's new coach.
Verdict: Quietly, USC has turned its season around after firing O'Neill. The Trojans have some nice pieces, but with a new coach bringing in new philosophies, it's tough to say they will be better next year.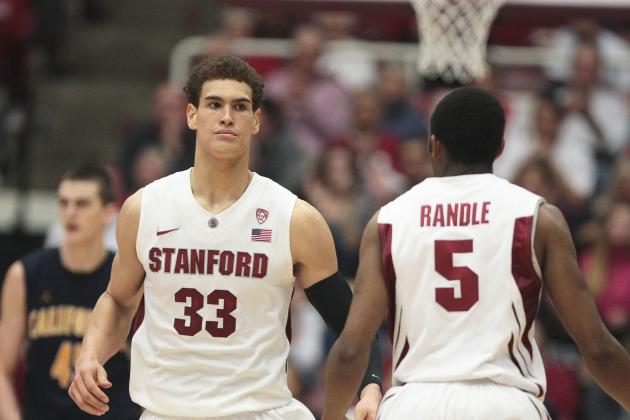 USA TODAY Sports

Returning: Last year, the Cardinal won the NIT, but they have not been able to build on that momentum this season. Next year, Stanford will be a team that is loaded with upperclassmen. The Cardinal will return all five starters, and they will have an excellent inside-outside combination in Dwight Powell and Chasson Randle.
Recruiting: Stanford has a solid recruiting class. Brothers Marcus and Malcolm Allen should provide help on the perimeter while former Florida commit Schuyler Rimmer is a nice addition in the post.
Verdict: Johnny Dawkins is in his fifth year at Stanford, and he has yet to make it to the NCAA tournament. With a veteran team next year, Dawkins should get there.
Jayne Kamin-Oncea-USA TODAY Sports

Returning: The Bruins will be losing Shabazz Muhammad to the NBA and point guard Larry Drew to graduation. If Kyle Anderson and Jordan Adams return, UCLA should have plenty of talent to work with next season to go along with the Wear twins and Tony Parker. The big question is the status of Ben Howland and whether he will return next season.
Recruiting: UCLA will get some perimeter help with wings Allerik Freeman, Zach LaVine and Noah Allen. Freeman and LaVine should be able to contribute right away.
Verdict: UCLA is on its way back to the NCAA tournament, but this season has been up and down. Regardless if Howland returns, the Bruins won't be better next season.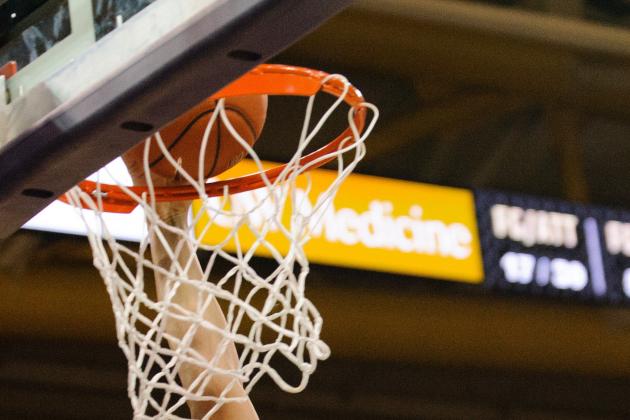 Steven Bisig-USA TODAY Sports

Returning: Utah loses leading scorer Jarred DuBois and third-leading scorer Jason Washburn, but the roster will benefit as its young players continue to mature. Freshman Jordan Loveridge is a promising young player, averaging 11.6 points and 6.7 rebounds per game this year.
Recruiting: The Utes are bringing in five players next year with four of them being perimeter players. Delon Wright and Ahmad Fields could help out immediately.
Verdict: Utah won six games in Larry Krystowiak's first year, and the Utes have almost doubled that this season. They should continue to get better next year, but Utah won't be a serious threat in the Pac-12.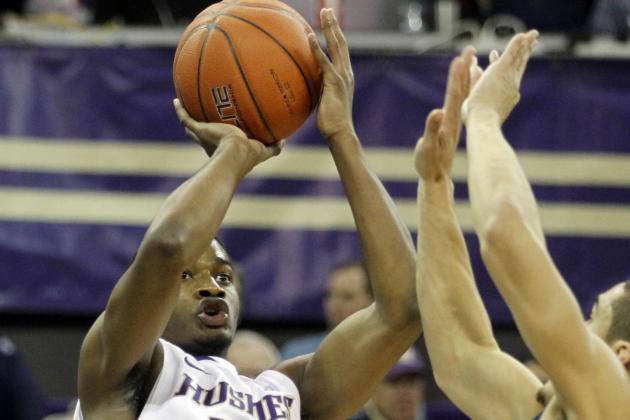 Joe Nicholson-USA TODAY Sports

Returning: Washington will lose three of its five starters in point guard Abdul Gaddy, wing Scott Suggs and center Aziz N'Diaye. C.J. Wilcox, the team's leading scorer at 17.3 points per game, would be a senior if he decides to return. Obviously, he would be a good center piece for Lorenzo Romar next season.
Recruiting: Romar signed three backcourt players in the 2013 recruiting class. Nigel Williams-Goss could step in and handle the point guard duties even though he is more of a scoring guard. Washington is still in the hunt for elite power forward Aaron Gordon.
Verdict: If Wilcox stays and Gordon comes on board, Washington could be better next year. If not, the Huskies will more than likely be looking at another NIT season.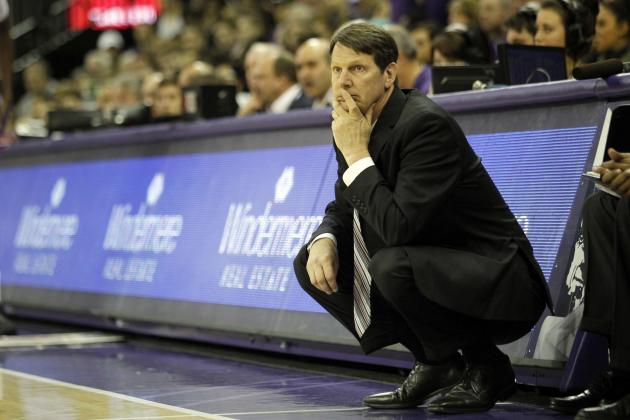 Joe Nicholson-USA TODAY Sports

Returning: Washington State will lose big man and leading scorer Brock Motum, and it will also lose second-leading scorer Mike Ladd. The Cougars return everyone else, but they have been the worst team in the Pac-12 this season. Perhaps the best news for Washington State is it will get the services of freshman DeMarquise Johnson, who will be eligible after having to sit out due to academic reasons this year.
Recruiting: The 2013 class includes three players, and it is highlighted by point guard Ikenna Iroegbu. Given the lack of talent, Iroegbu should get every opportunity to be a big contributor early.
Verdict: Washington State has regressed in the four years since Tony Bennett left Pullman and Ken Bone took over. With Johnson and Iroegbu, that will infuse some talent in the program, and the Cougars should be better.