Duke Basketball: Ranking the Blue Devils' Best Scoring Options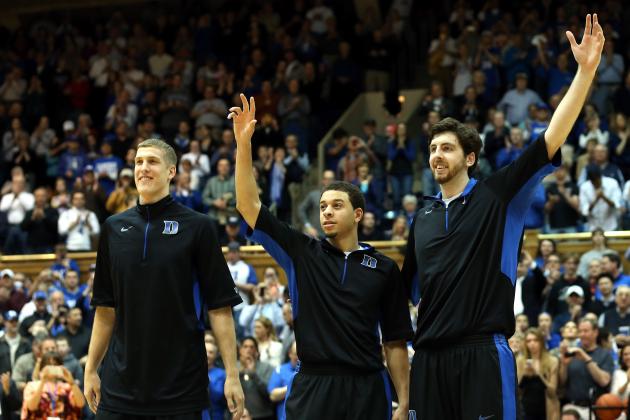 Streeter Lecka/Getty Images

Virginia Tech fell victim to Duke's high-powered offensive attack Tuesday for the second time this season. The Blue Devils trounced the Hokies 85-57 on Senior Night in Durham.
The team has scored 79 or more in eight of its past 10 games.
No. 3 Duke downed Virginia Tech 88-56 on Feb. 21. The pair of scoring outbursts are among a series of scintillating efforts by the Blue Devils' top performers.
With senior Ryan Kelly back in a big way, Duke features a formidable rotation of scorers capable of carrying the load on any given night. The versatility of Mike Krzyzewski's lineup makes this squad a legitimate national championship favorite, a label the Blue Devils have grown accustomed to carrying this time of year.
Players throughout Duke's roster are getting it done. Here's a closer look at the most important cogs of this well-oiled offensive machine.
Begin Slideshow

»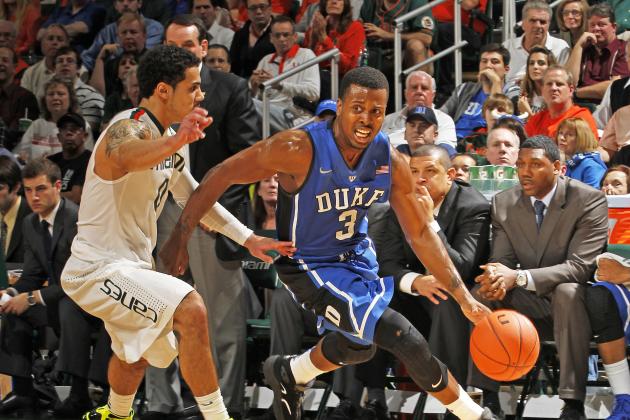 Joel Auerbach/Getty Images

The junior guard primarily sticks to the perimeter in limited action. He hit two three-point shots in Tuesday's victory over Virginia Tech.
Thornton's three long-distance connections against North Carolina helped propel Duke past its hated rival. He isn't a high-percentage shooter (36 percent), but Thornton can make a difference from downtown.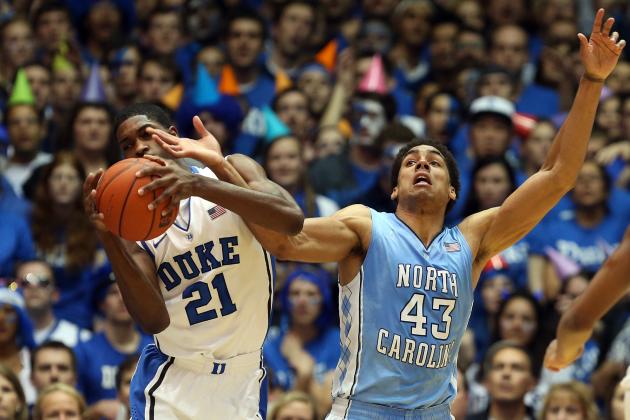 Streeter Lecka/Getty Images

Jefferson, a freshman forward, can expect to take on an expanded role next season. For now, he's a quality reserve player.
The 6'8" forward has impressed when given an opportunity to see extended minutes in games that got out of hand. Jefferson has registered five double-digit scoring efforts in ACC action and carries a 53 percent shooting percentage.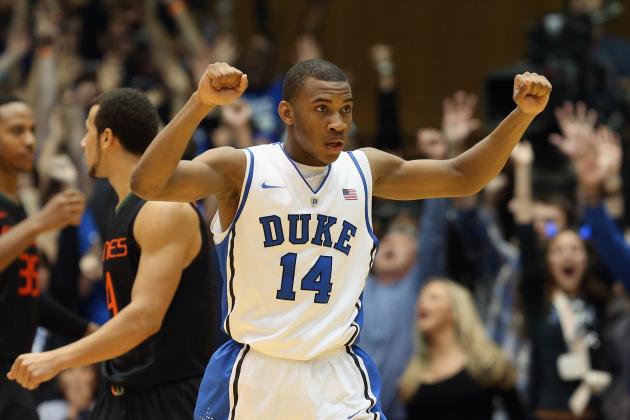 Streeter Lecka/Getty Images

Sulaimon became a consistent scoring threat for Duke early in the conference season but his numbers have recently tapered off. He tallied at least 13 points in seven of ten games between Jan. 17 and July 24.
The freshman dropped 25 in a win over Maryland and torched Boston College for 27 points. Sulaimon is currently on a cold spell, shooting just 7-of-21 for 16 points during the past three games.
How the youngster plays moving forward is pivotal.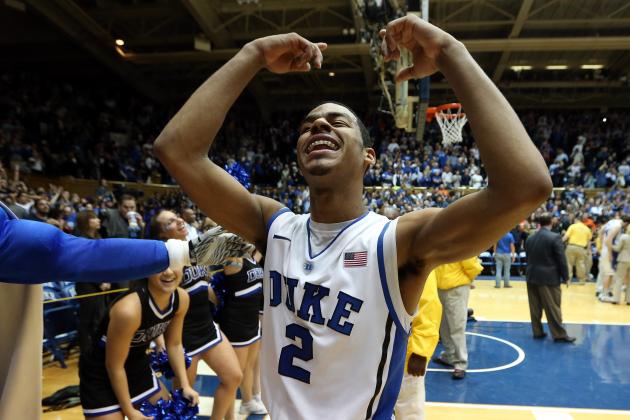 Streeter Lecka/Getty Images

Cook has enjoyed a major jump in production as a sophomore. The guard still experiences occasional turnover issues but is capable of catching fire and igniting Duke rallies.
He's hit at least three three-pointers in five contests since Feb. 2, burying opponents from outside. His three-point shooting efficiency (42 percent) is excellent for a high-volume shooter.
Cook has shown flashes of superb point guard play but inconsistencies remain. A steady March from him would propel Duke.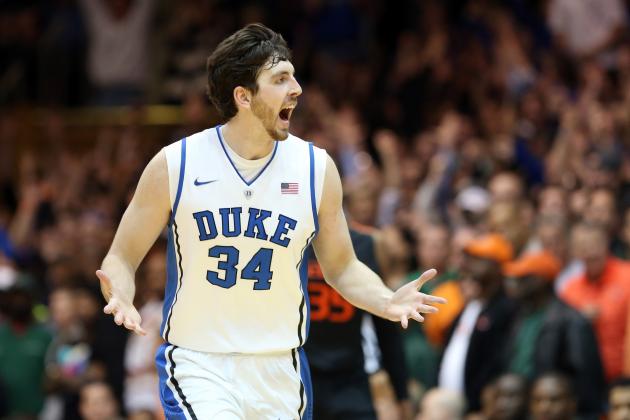 Streeter Lecka/Getty Images

Kelly stole national headlines Saturday night when he connected for seven three-pointers and tallied 36 points against ACC leader Miami. The senior missed 13 consecutive games with a right foot injury before returning to the court and putting on a memorable comeback performance.
Kelly, a 6'11" sniper, presents a matchup nightmare for opposing coaches. He shoots 56 percent from beyond the three-point arc, forcing opponents to extend the defensive and create vulnerability in the post.
His return came just in time. If Kelly sustains this level of play, Duke is the most complete offensive team in college basketball.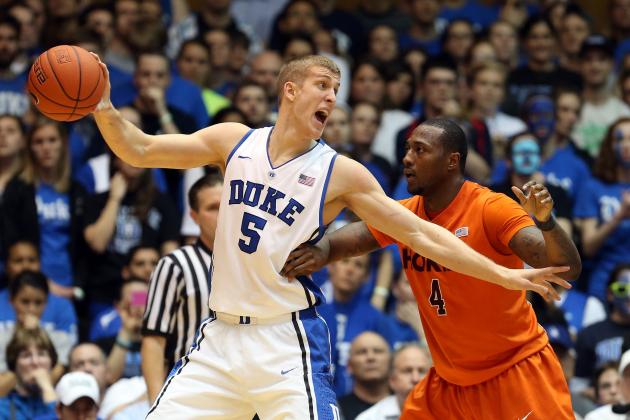 Streeter Lecka/Getty Images

Plumlee ranks among the nation's most reliable post players. The 6'11" senior has been a model of consistency, registering double-digit scoring totals in 15 of 17 games.
He leads the team in shooting (59 percent) and registered 30-point performances in two of Duke's most pivotal victories (versus NC State and Wake Forest).
Plumlee's ability to pull down offensive boards provides the Blue Devils with second-chance points and prolonged possessions.
Streeter Lecka/Getty Images

Everyone knows about Curry's basketball pedigree. His father, Dell, was a successful NBA player and older brother Stephen scored 54 points at Madison Square Garden last week.
Like his family predecessors, Curry is an excellent three-point shooter (43 percent). The senior has developed into an improvisational creator who can take defenders off the dribble. He has scored 20 points or more in 10 conference matchups and does a good job of setting up his talented teammates.
Curry could do himself a huge favor in the upcoming NBA draft by driving Duke to a successful postseason run.