Most Unexpected Stars of the 2012-13 NBA Season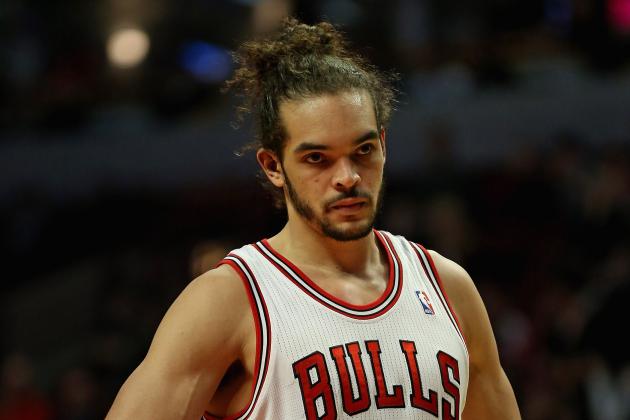 Jonathan Daniel/Getty Images

The NBA is a league of haves and have-nots.
It has been since its inception in 1946. With 33 of the league's 67 championships won by just two franchises (Boston Celtics and Los Angeles Lakers), the NBA's strength has never lied in parity.
But one of the reasons that it retains its excitement after 60-plus years is that we don't always know exactly which teams belong to which category. It's not as if teams are orchestrating covert heists on the free-agent market, but rather that some clubs have gotten some unexpected bonuses out of blossoming stars.
That hasn't always translated into drastic changes for all of these franchises, but it has undoubtedly put these clubs in better positions moving forward. Whether that improved standing presents itself this season or in another year or two depends largely on the supporting cast surrounding these rising stars.
With only 12 active roster spots and 15 total places available, teams have to maximize the output of every player under their control. They may not have known it before the season, but the ongoing development of the following eight players has continued paying dividends for their respective clubs.
*In order to be qualified as an "unexpected star," players had to have posted career highs in at least two major statistical categories this season.
Begin Slideshow

»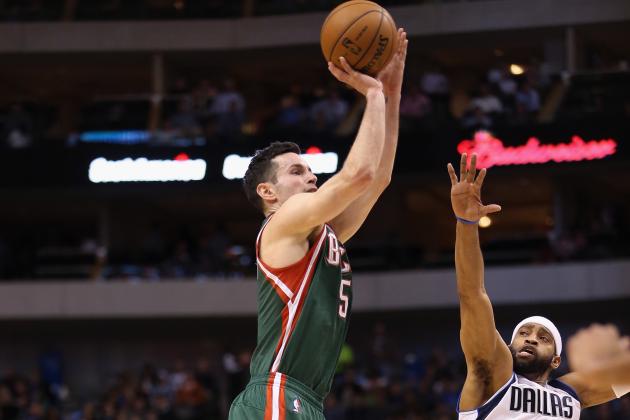 Ronald Martinez/Getty Images

Pre-2012-13 Averages: 8.4 PPG, 1.6 APG, 1.7 RPG, 42.7 FG%
2012-13 Averages: 14.9 PPG, 4.2 APG, 2.3 RPG, 45.2 FG%
Redick entered the NBA in 2006 with the lofty reputation as a pure shooter. He wasted little time living up to that status, flirting with a 40-percent success rate in each of his first three seasons.
Needless to say, he added a few elements to his overall game in becoming the most recognizable name moved at the trade deadline. With a blossoming floor game and defensive improvements, the free-agent-to-be also put himself in prime position to strike it rich this summer.
That highly regarded shooting stroke hasn't gone anywhere (38.7 three-point percentage), but it is now just one facet of his improving skill set.
As he was at the 2013 NBA trade deadline, Redick should be one of the most sought-after targets in the 2013 free-agent class.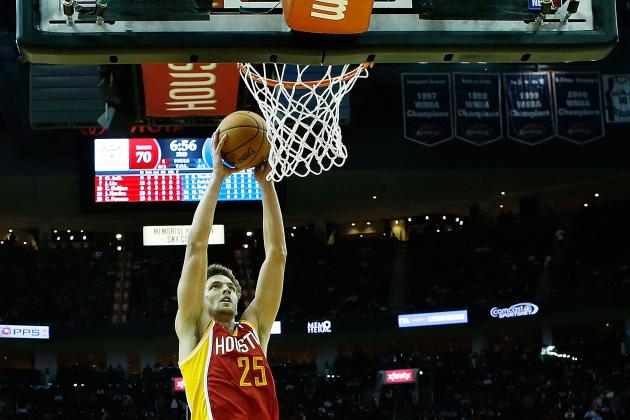 Scott Halleran/Getty Images

Pre-2012-13 Averages: 9.5 PPG, 4.8 RPG, 2.1 APG, 45.2 FG%
2012-13 Averages: 15.2 PPG, 5.5 RPG, 3.7 APG, 48.5 FG%
Lost amid the massive influx of talent over the summer, Chandler Parsons (the Rockets' returning leading scorer) has kept his name among the greatest draft steals in recent history.
The 38th overall pick in 2011, it's been Parsons, not poison-pill brothers Jeremy Lin and Omer Asik, that has emerged as the most consistent supporter of newcomer James Harden.
That is, when he's not building his own superstar case, like he did when he poured in 32 points (on 12-of-13 shooting) in just under 30 minutes against the Dallas Mavericks on March 3.
With his size (6'9"), smarts and shooting stroke (38.6 three-point percentage), he may well be the star player for whom Houston general manager Daryl Morey has been searching over the past few seasons.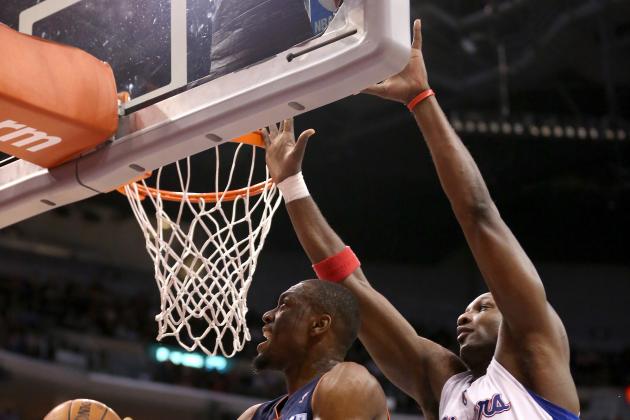 Stephen Dunn/Getty Images

Pre-2012-13 Averages: 12.1 PPG, 4.4 APG, 3.5 RPG, 36.6 FG%
2012-13 Averages: 17.2 PPG, 5.7 APG, 3.4 RPG, 42.3 FG%
It's hard labeling anyone on the 13-48 Bobcats as a star, but then again, where would this team be without their 22-year-old leader?
The question marks surrounding Walker when he entered the league in 2011 were nearly endless. He was undersized (6'1") and far from a finished product at point guard.
But there was one thing scouts couldn't deny: The guy was a gifted scorer. He poured in 23.5 points per game in his final season at the University of Connecticut and has been climbing back toward that elite scoring status in the two years since.
If the Bobcats can find more players to draw defensive attention away from him, his numbers still have room for growth.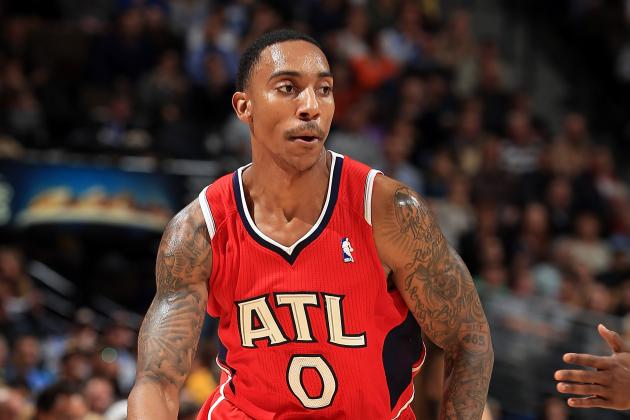 Doug Pensinger/Getty Images

Pre-2012-13 Averages: 6.9 PPG, 2.8 APG, 1.6 RPG, 45.1 FG%
2012-13 Averages: 14.5 PPG, 7.1 APG, 2.3 RPG, 45.4 FG%
When GM Danny Ferry shipped Atlanta mainstay Joe Johnson out of town in the summer of 2012, he seemingly robbed the franchise of the three-headed monster that had helped it make five straight postseason trips.
But Teague slid seamlessly alongside Josh Smith and Al Horford to keep the Hawks (34-26) relevant in the Eastern Conference playoff picture. And in doing so, he may have pushed himself ahead of fellow free-agent-to-be Smith on Ferry's offseason to-do list.
Thanks to his upper-level athleticism and improved decision-making (2.40 assist-to-turnover ratio, via ESPN.com), Teague has guided the Hawks through a transition to a more uptempo attack (12th-fastest pace in the NBA, via basketball-reference.com).
With a slew of gazelles surrounding him, he's appeared a better fit for Atlanta's offense than "Iso Joe."
Christian Petersen/Getty Images

Pre-2012-13 Averages: 4.0 PPG, 3.0 RPG, 1.3 BPG, 44.2 FG%
2012-13 Averages: 9.0 PPG, 9.1 RPG, 3.2 BPG, 51.6 FG%
What makes Sanders such a unique case is the fact that the Bucks are still figuring out just how talented he is. He's the only player in the league with more than three blocks per game, despite playing the second-fewest minutes (26.4 per game) of any player in the top 10 (via NBA.com).
It's not as if he's an offensive liability, either. He's been the second-best shooter on the Bucks this season and holds the team's second-highest player efficiency rating (18.5, via basketball-reference.com).
However, Sanders is still a work in progress offensively. He's attempted 66.3 percent of his field goals inside the restricted area (via NBA.com). Over one-third of his made field goals are dunks (35.6 percent).
But considering he's flanked by a trio of backcourt scorers in Brandon Jennings, Monta Ellis and J.J. Redick, it's hard to imagine him holding heavy offensive responsibilities.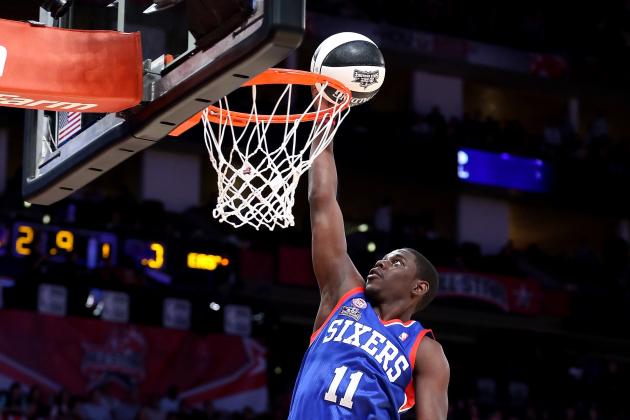 Ronald Martinez/Getty Images

Pre-2012-13 Averages: 11.9 PPG, 5.0 APG, 3.3 RPG, 44.0 FG%
2012-13 Averages: 19.0 PPG, 8.6 APG, 4.2 RPG, 44.8 FG%
Holiday's climb up the NBA food chain was anything but unexpected. Especially for a Philadelphia front office that fawned over his potential when making the tough decision to trade away the former face of its franchise, Andre Iguodala.
Even they might be a little shocked, though, at how quickly the point guard has climbed to superstar status. Despite playing without potential centerpiece Andrew Bynum (knee) for the entire season, Holiday has spent the 2012-13 season redefining his career expectations.
He notched his first All-Star selection this season, shattering his previous career-high scoring average by more than five points per game. His impressive 44.8 field-goal percentage is also a career best, a striking feat considering he's attempting more than five extra field goals per game (17.1) than his career average (12.0).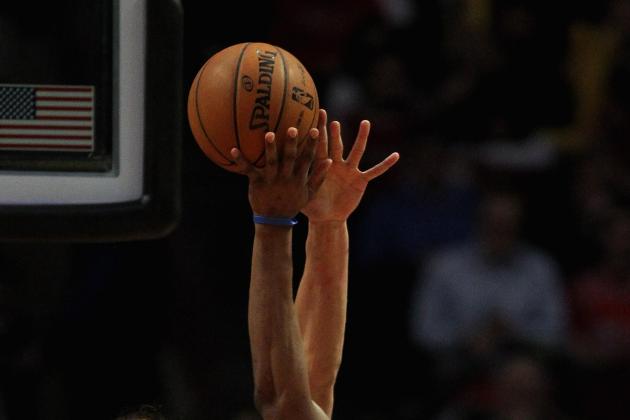 Jonathan Daniel/Getty Images

Pre-2012-13 Averages: 8.9 PPG, 8.6 RPG, 1.8 APG, 1.3 BPG
2012-13 Averages: 12.0 PPG, 11.4 RPG, 4.2 APG, 2.3 BPG
For the Chicago Bulls, the goal heading into the season was simple. They had to maintain a level of competitiveness that kept them close enough to the postseason for a late-season charge, hopefully spurred by the anticipated return of Derrick Rose (torn ACL).
Whether or not Rose will play a game at all this season is still yet to be determined (according to Joe Cowley of the Chicago Sun-Times). Rather than simply waiting for Rose to push them into the playoffs, though, the Bulls (34-27) are finding success on their own.
And there's no player who deserves more credit for that than Noah, who should be the current favorite to win the Defensive Player of the Year award. He has the statistics to validate that claim (including a career-high 1.3 steals per game) and a few monstrous efforts on his resume (including a ridiculous 23 points, 21 rebounds and 11 blocks against the Philadelphia 76ers on Feb. 28).
Even with coach Tom Thibodeau at the helm, a stout defensive effort from Noah would have never brought this team to this level of success. Not without a growing offensive resume that has added seven 20-plus-point games and 11 six-plus-assist efforts this season (via basketball-reference.com).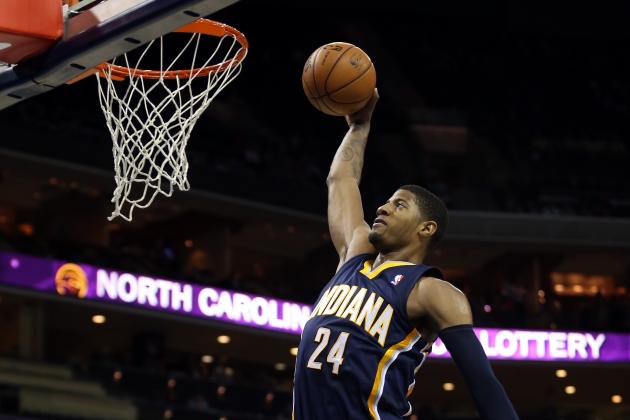 Streeter Lecka/Getty Images

Pre-2012-13 Averages: 10.0 PPG, 4.7 RPG, 1.8 APG, 44.5 FG%
2012-13 Averages: 17.6 PPG, 7.9 RPG, 4.0 APG, 42.4 FG%
Whatever they are, the training regimens on Paul George's offseason checklist are clearly working.
In just over two seasons, he's seen his scoring average soar by nearly 10 points per game from his rookie-year average (7.8 in 2010-11). He's also spurred a meteoric rise in his player efficiency rating, up from 13.0 during his rookie season to this year's mark of 17.0 (via basketball-reference.com).
Like Holiday and Noah, he also punched the first All-Star ticket of his career. With former All-Star Danny Granger limited to just five games this year by a bothersome left knee, George has solidified the Pacers (38-23) as the main threat to the Miami Heat's hopes of a third straight Eastern Conference crown.
As strong as he's looked offensively (he's second on the Pacers in points, assists and three-point shooting—38.2 percent), he's been even sharper defensively. With his length (6'8"), athleticism and instincts, he's harassed opponents with a career-best defensive rating of 96.