Ranking the Potential of Young Mets Players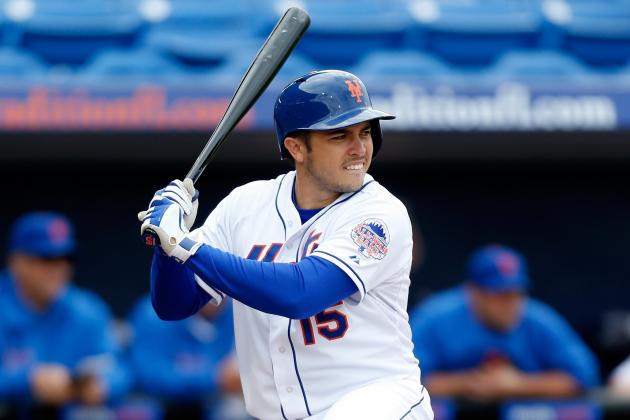 Chris Trotman/Getty Images

The New York Mets don't have a great team as a whole, but the presence of young, talented players provides the fans with a shred of optimism while looking into the future.
Some of these players are going to pan out. In an ideal world, all of them would develop into full-time major leaguers and the Mets would make a 180-degree turn over the next five years. The problem is, Mets world is far from an ideal world.
In fact, Mets world is typically the polar opposite of an ideal world, where prospects go to flounder, fizzle out and fade away altogether. So hopefully, for the future of the team and the job security of various members of the front office and coaching staff, at least half of the prospects on the following list meet—or at least approach—expectations.
Here you can find a ranking of the potential of the young players on the Mets. Only prospects and players under 25 years old make the cut for this list.
Begin Slideshow

»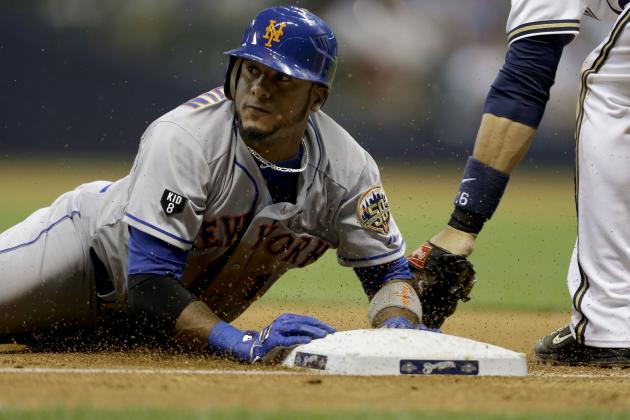 Mike McGinnis/Getty Images

Jordany Valdespin's inclusion on this list will confuse some people, but he's a nice starting point to gauge how the rest of his fellow young players might possibly develop down the road.
Valdespin is 24 years old, but his lack of plate discipline and predisposition to being confused at the dish makes him look younger. He gets credit for his pop compared to those ahead of him on the depth chart, but his bat is an enigma most of the time. Five of his eight career home runs have come on pinch hits, and he's a lifetime .241 hitter.
The semblance of power is intriguing, but the New York Mets don't have a position for Valdespin. They're firmly committed to Daniel Murphy at second base for at least this season, and Valdespin hasn't shown that he can comfortably patrol the outfield.
Valdespin has come up big in the past when the Mets needed him late in games, but he's not going to wind up an everyday player in the majors.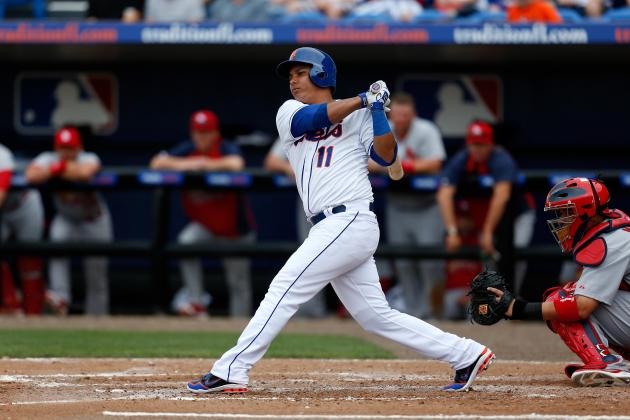 Chris Trotman/Getty Images

Contrary to the player who precedes him in these rankings, Ruben Tejada has zero pop, a respectable average and plays the role of vacuum at shortstop.
He made his major league debut with the New York Mets in 2010 and has dealt with a rash of injuries that have prevented him from playing a full season.
Tejada gets the nod over Valdespin because he showed what he is capable of over the first half of last season, during which he hit .325 with a .381 on-base percentage through 41 games before getting hurt. He also gets the nod because he's a genuinely smarter baseball player than Valdespin.
It's hard to explain why Tejada has lost the ability to steal bases after showing that he could in the minors, but his base running skills should improve over time. But if he replicates what he did last season and swats 26 doubles in just 464 at-bats, the missing stolen bases become less important.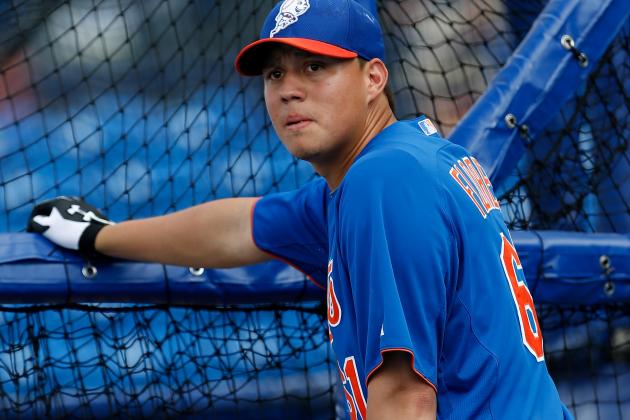 Chris Trotman/Getty Images

One day, Wilmer Flores will find a position to call home and all will be right in Mets world as the lumbering righty makes his major league debut in Flushing Meadows. Until then, New York Mets fans are stuck hoping for greatness.
Flores flaunted his bat across two levels of minor league ball last season (High-A and Double-A) and hit .300 with 19 home runs, 75 RBI and 30 doubles in 547 plate appearances. It would be nice to see Flores get a shot at replicating those numbers in the big leagues, but at 21 years old, he still has some maturing to do.
The good news is that, despite his relative inexperience at the plate, he posted a 38:60 walk to strikeout ratio in 2012. That's not a stellar mark, but it's going to increase as he gets more reps against quality competition.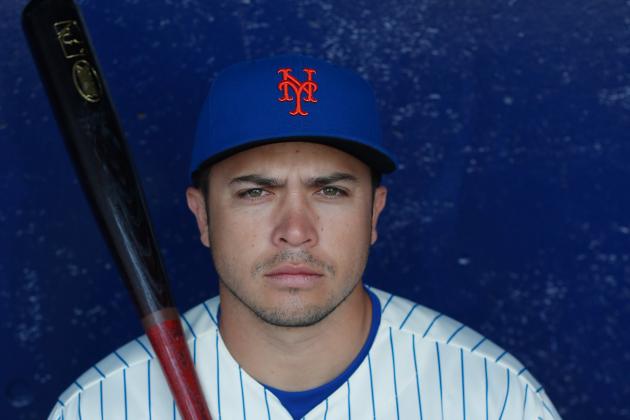 Chris Trotman/Getty Images

Travis d'Arnaud is the prized possession of the R.A. Dickey to Toronto trade, the top catching prospect in the MLB (according to MLB.com) and the No. 6 overall prospect in the league, but doesn't have the most potential in the New York Mets system.
He'd be higher on this list if he weren't a catcher, as catchers deteriorate much faster than other position players, but the upside is still extremely high. His knee injury is unnerving, but he's been impressive this spring training and appears to be about fully healthy.
Need more proof about his potential? Manager Terry Collins had this to say about what d'Arnaud has (according to the New York Daily News' John Harper):
You can see what everybody's talking about. He's very athletic behind the plate and as a hitter he has the quick hands. He's not a real big guy but you can see where the power comes from. He has real good bat speed. He can get to that ball inside — you saw that (Monday) night.
It's a long shot for d'Arnaud to start the season on the team, but fans will get to pass their own judgment before the year is out.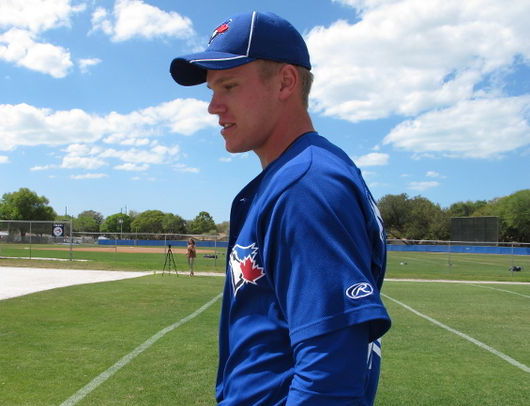 Photo Credit: Baseballhotcorner.com
Noah Syndergaard is just 20 years old, but he's ranked as the No. 28 overall prospect by Baseball Prospectus. He's 6'5", 200 pounds, has a plus fastball, a near-plus changeup and is ironing out the issues with his curveball and newly developed slider.
One of the top concerns when it comes to young prospects is injury. Careers end before they begin, thanks to blown shoulders and Tommy John surgeries that don't turn out well. Syndergaard should be able to avoid arm trouble, thanks to his especially lax and fluid delivery.
Syndergaard won't get much major league action in this year's spring training, but if his line in A-ball last year is any indication (2.60 ERA, 122 strikeouts, 31 walks and a 1.08 WHIP in 103.2 innings), he'll be taking the step up to Double-A soon.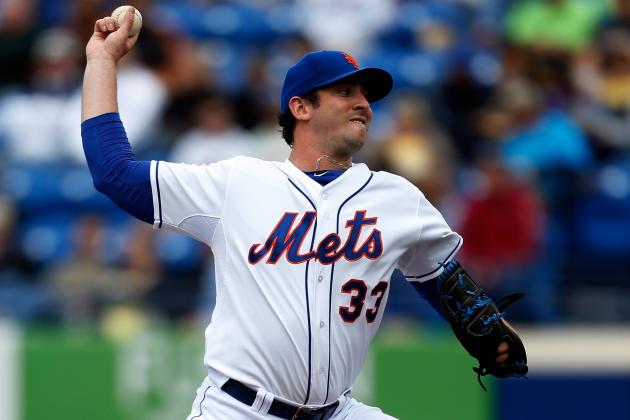 Chris Trotman/Getty Images

Matt Harvey, along with Ruben Tejada, is one of two players on this list who has definitively earned a spot on the 2013 New York Mets—a stirring thought.
Mets fans were told that Harvey had potential to be a top of the line starter prior to his debut, and he backed up his supporters against the Arizona Diamondbacks in late July. But what can he do from here?
Harvey has the quintessential frame for a workhorse starting pitcher. He's 6'4", which has its obvious advantages, including the ability to throw down at the hitter. And, unlike his younger counterparts who hardly scratch the 200-pound mark, he's sitting at a respectable 225.
Given his size, Harvey has a significant chance at molding himself into a Justin Verlander-type pitcher (6'5", 225 pounds). The scary thing—for other teams—is that Harvey may not even be the Mets' No. 1 starter in the future.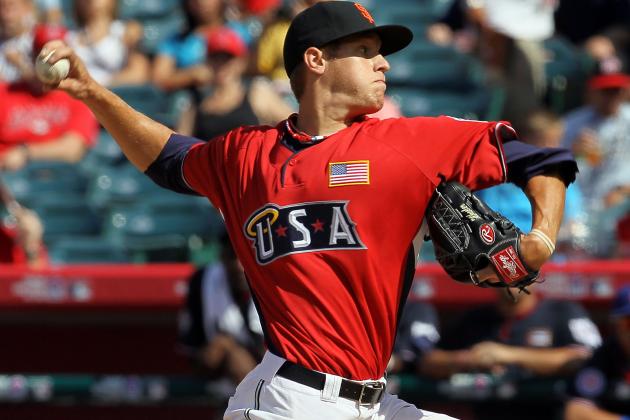 Stephen Dunn/Getty Images

Zack Wheeler gave New York Mets fans a scare for the ages when he was scratched from his last start after suffering an oblique injury while swinging a bat. The good news is that Wheeler was scheduled to play catch on Tuesday and Wednesday, according to The Jersey Star-Ledger's Mike Vorkunov.
Wheeler won't be on the big league team straight out of camp, but there is a lot to look forward to—at least in the eyes of a scout who was in attendance when Wheeler made his first start of the spring (via Danny Knobler's Twitter):
One scout who saw Wheeler spring debut: "Same stuff as Strasburg. That will go down as best trade Sandy Alderson will make in his life."

— DKnobler (@DKnobler) February 25, 2013
Before he makes his major league debut, Wheeler needs to develop a third pitch to complement his mid-90s fastball and hard slider. It would be surprising if the Mets called him up before his tertiary pitch can put out MLB hitters, especially on a team that is going to have to some good fortune to cross the 70-win threshold.
No matter when he makes it to the show, Wheeler will be a front-end pitcher with room to grow.