B/R Exclusive: Rays' David Price Talks MLB 2K13, Spring Training, PEDs and More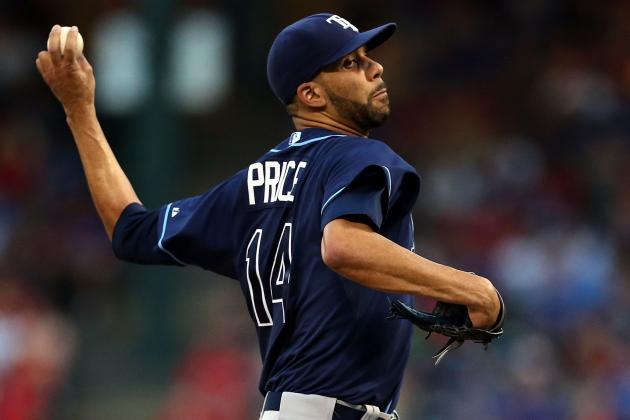 Ronald Martinez/Getty Images
Tampa Bay Rays starting pitcher David Price is more than excited for the upcoming season.
David Price already has a long list of accomplishments through the early portion of his major league career.
Price has only been in the big leagues for four full seasons, compiling a 61-31 record, a 3.16 ERA in 786.1 innings of work and 725 strike outs over that span. He was named the 2012 American League Cy Young after winning 20 games and posting a 2.56 ERA. The left-hander finished in second place back in 2010.
But Price now has a unique achievement that he can boast about.
Price was selected to be featured on the cover of MLB 2K13, the popular baseball video game that was released on March 5. Those at 2K Sports have reworked many aspects of the game and I had the opportunity to speak with Price about being the cover athlete, the changes to the game and a variety of baseball-related topics last Tuesday.
Let's take a look at what the Tampa Bay Rays' ace had to say.
Begin Slideshow

»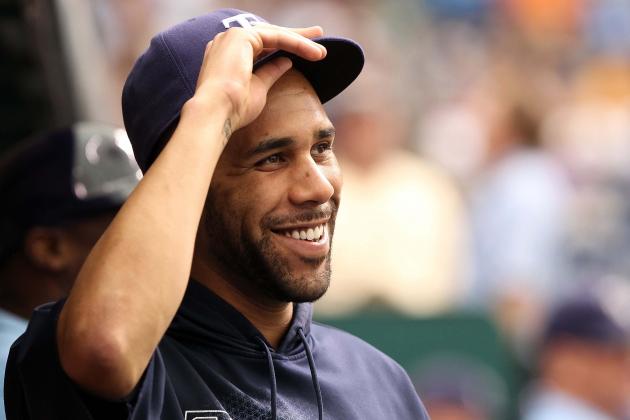 Kim Klement-USA TODAY Sports

Being on the cover of any sports video game is certainly an honor. Often times, one of the best players is chosen to represent the company in a positive manner. David Price was that player this year for 2K Sports, getting the nod for MLB 2K13.
"It's a humbling feeling," said Price. "To be a part of the MLB 2K family is great. They had me out there in California and they couldn't have treated me any better. It was a dream come true to be able to do this."
But as most would assume, Price didn't expect to be featured on a video game as a kid. He wanted what many of us as kids wanted: to play baseball for as long as possible.
"I never really envisioned myself being on the cover of a baseball game," said Price. "I always just wanted to be a Major League Baseball player."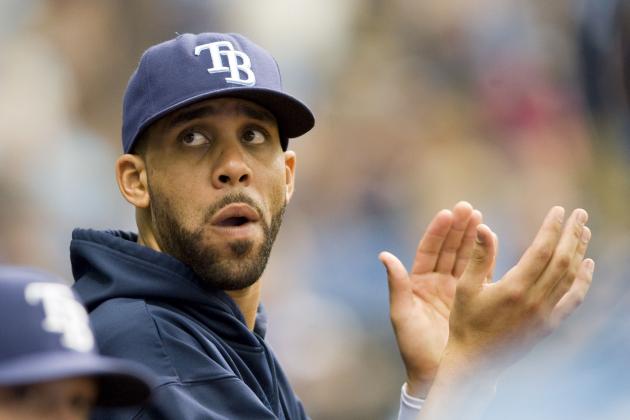 Jeff Griffith-USA TODAY Sports

Video games are a large part of the world's culture these days. It's not just unemployed, middle-aged men who stay at home all day either. Even professional athletes pick up the controller from time to time.
"I got an Xbox on right now," said Price. "I got two Xboxs in this room."
The fact that Price plays video games shouldn't be surprising to anyone. Baseball players have time to play on off days, throughout the offseason and sometimes before or after a game. But how much time Price usually plays Xbox might come as a shock.
"The Xbox consumes probably about three hours of my day, every day," said Price.
Three hours is a very long time—that's an eighth of the day right there. But whatever Price does on his time off clearly hasn't affected him on the mound. Maybe the key to success in reality is dedicating time to video games. They can be more educational than people think.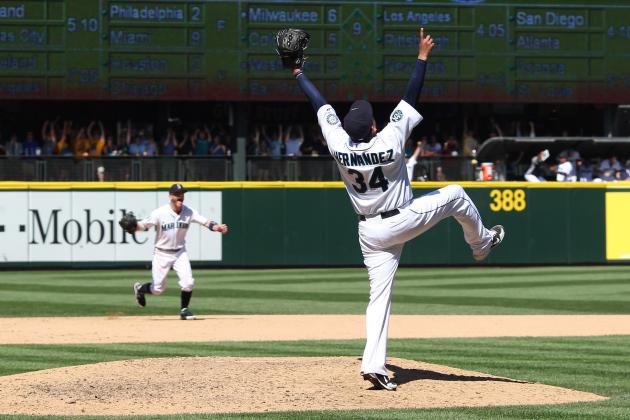 Otto Greule Jr/Getty Images

2K Sports has made major changes to its Perfect Game Challenge for this season. The new format is structured so that $25,000 will be awarded to the best perfect game pitched for every team. Then, the four best scores will play for the remaining $250,000 in a sudden death tournament.
The Perfect Game Challenge, which Price believes is a fantastic idea, officially begins on April 1 and will conclude on April 30.
"It's awesome," said Price. "To be able to give back to these kids playing a video game, I think it's very cool. It gives people a chance to just sit there and play video games and to have a chance to throw a perfect game with whoever they want to throw with and to have a chance to make some money doing it.
"I feel like it's very unique and it gives these kids something to play."
Price also mentioned that he hopes those partaking in the challenge choose him when trying to throw a perfect game.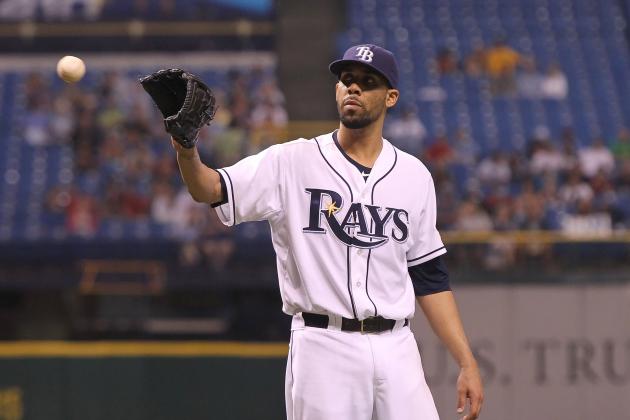 Kim Klement-USA TODAY Sports

There have only been 23 perfect games thrown in the history of Major League Baseball. To say that it's easy to sit down 27 straight batters from the opening pitch is a massive understatement.
But is it harder to throw a perfect game in MLB 2K13 or in reality?
"It's got to be on the mound," said Price. "You're battling everything out on the mound, but in the video game, you can hit pause, you can go eat a Snickers, go eat some ice cream and just stuff like that. In the baseball world it's more real-time."
Just because it's tough to actually throw a perfect game, doesn't mean doing so in the video is that much easier.
"It's not easy to throw one in the game," said Price. "They made it tough, which is cool because pitching by no means is easy. It's fun. Whenever me and my buddies play, we always play strikes only because I don't think anyone will ever get a hit because, if we didn't, I probably wouldn't throw many strikes."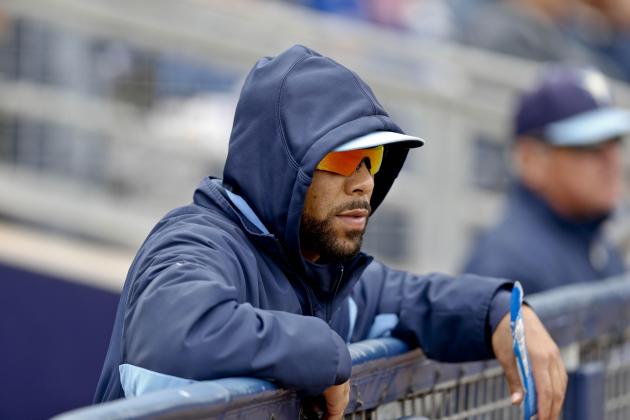 Derick Hingle-USA TODAY Sports

In order to get ready for the grind of the regular season, teams participate in spring training. Some players enjoy spring training more than others, mainly because the games don't count for anything and it's a lot of getting back into shape for those who didn't put a lot of effort into offseason training.
"I love spring training and I know that there are some people that don't like spring training," said Price. "For me, it's a chance to be around a ton of people; not just the people that are going to be on your team this year. It's going to be guys that are going to be in Triple-A, guys that are going to be in Double-A and some guys that are going to be in High-A.
"It's a chance to be around all of the minor leaguers. Kind of show them the ways that you do stuff and it's a part of being with the organization. We have our little brothers in the minor leagues as well and we want to look out for them. It gives us the chance to get to know them a little bit."
So what does Price do when he isn't working out with the team or taking the mound while in Florida before the season starts?
"You have a bunch of downtime," said Price. "You play a lot of golf and a lot of video games. But I enjoy spring training."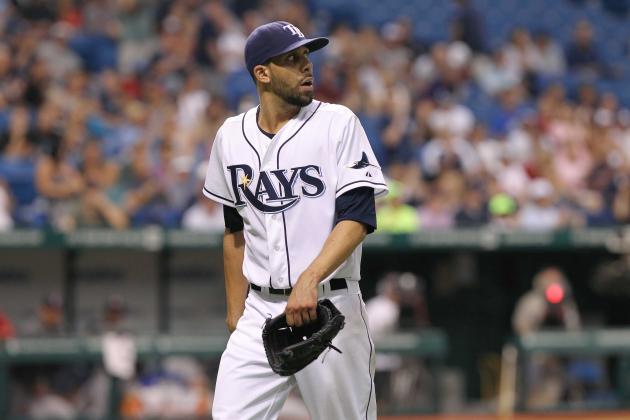 Kim Klement-USA TODAY Sports

Price was the American League's top pitcher in 2012, taking home the Cy Young Award. But when speaking to Price, it didn't appear that he was really focused on winning awards for his top-notch pitching. He was much more focused on the team rather than his individual numbers.
"First and foremost, I want to stay consistent and be available every fifth day," said Price. "Being able to go out there when your number's called every fifth day is very important. Knowing that your team has the guys and to go out there and give them the chance to win, it's invaluable. It's something I pride myself on."
Price attributed a lot of the credit to the Tampa Bay organization, which has helped him become the star that he is today.
"I have a great training staff that helps take care of me including our strength coach," said Price. "I have a lot of people in the Rays organization that are looking out for me and making sure I'm doing things the right way. It makes it a lot easier. It makes it a lot more fun. I just want to make sure that I stay healthy and be out there every fifth day to pitch for my team."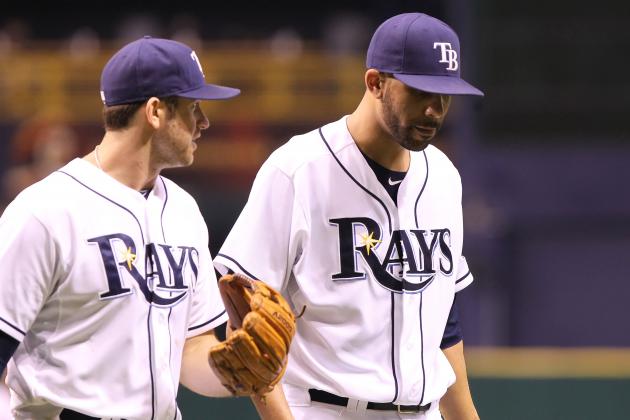 Kim Klement-USA TODAY Sports

The 2012 Tampa Bay Rays ended the year without making the postseason for the first time in three seasons. The team's third place finish in the American League East had general manager Andrew Friedman make a couple of moves over the winter to improve his club's chances at redemption in 2013.
"We're going to be just fine," said Price. "We still have very strong pitching. We lost James Shields, Wade Davis and B.J. Upton, but we got some great guys back—Jake Odorizzi, Mike Montgomery and Yunel Escobar.
"I'm raving about [Escobar] right now because I've gotten to watch him go about his business not only on the field, but in the weight room and in the training room as well. He's definitely about business."
Price is also excited about some of the other players that Friedman brought in for the upcoming season.
"Being around all of these guys—all of the new faces like Kelly Johnson and Jamey Wright—and seeing how things are going to play out for our team is a lot of fun right now. I think everyone is very excited about the Rays in 2013."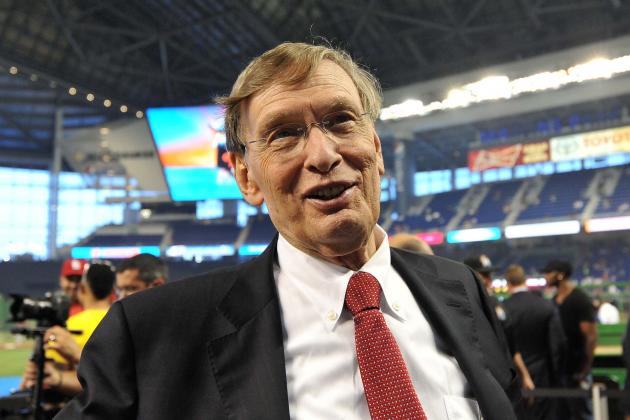 Steve Mitchell-USA TODAY Sports

Performance-enhancing drugs are a continuous problem in Major League Baseball and it's been commissioner Bud Selig's goal to get them out of the game completely. Selig recently told ESPN that he's in favor of stiffer penalties for those who test positive for banned substances.
"We already had our meetings this year and we heard the different stories from guys and I guess you can kind of get caught up in it," said Price. "I am not, for one, someone that is going to read all of the stuff on the drinks or something like that.
"That would stink, though, to get into trouble [by mistake] and have to serve a suspension as opposed to somebody who knows they're cheating and trying to gain an advantage. I can definitely understand where [people against steroids] are coming from."
According to the report on ESPN, MLB is looking into ways to improve the drug program, which could mean stiff penalties for intentional use of PEDs and reduced penalties for negligent violations. This would make the most sense since people make mistakes and for those trying to cheat the game need to be punished for it.
Kelley L Cox-USA TODAY Sports

There's a chance that MLB expands replay for the 2014 season, according to Dave Skretta of the Associated Press (h/t Yahoo! Sports). Skretta reports that MLB will be studying which calls to review and how to improve replay over the course of the 2013 season. There could eventually be replays on trapped balls, fair-or-foul calls, plays on the base paths and other calls.
Price told me that it would be fine with him if MLB decided to do so as long as "the right call is going to be made and the game is not going to take that much longer." He mentioned how the pace of the game could affect how much replay is expanded, though.
"As we all know, baseball can take a long time," said Price. "Three- or four-hour baseball games are not uncommon.
"As long as we can keep the pace of play up, it's fine, because you can't just have a pitcher standing out there on the mound waiting for the umpires to make a call. If we can do it quick and have a separate group of umpires always on hand just watching these calls and do it that way, and not have the umpires that are on the field have to go off the field, I think that would be fine."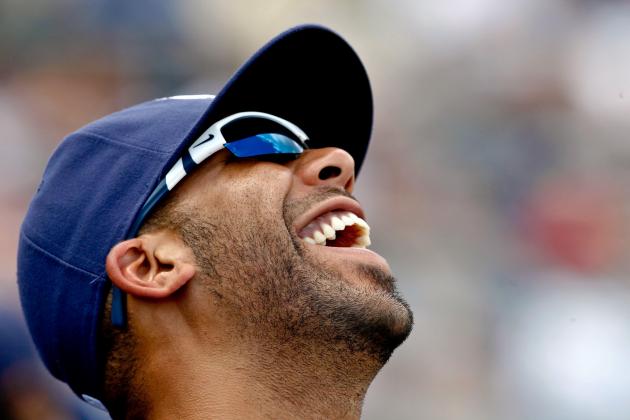 Derick E. Hingle-USA TODAY Sports

Price is only 27 years old so he got a kick out of it when I asked him what his plans were after baseball. He told me that it was much too early to start thinking about that, but he did have a couple of thoughts on what he would most likely end up doing.
"I definitely want to be active," said Price. "I want to do something with kids. I want to help out as many kids as possible—whether that's coaching or teaching. Just being around kids is something that I want to do."
Even at this point in his career, it's easy to say that Price would make a great coach. He has very good mechanics on the mound and if he shared some of his expertise with the future of the game, it would be beneficial to a lot of people. A great guy to talk to, Price would be the perfect role model for kids looking to become big leaguers when they grow up.
*Benjamin Klein, a Major League Baseball featured columnist at Bleacher Report, conducted this interview with David Price, starting pitcher for the Tampa Bay Rays, on March 5, 2013 at 4:50 p.m. ET.*