What We Learned from Dortmund's 3-0 Thrashing of Shakhtar Donetsk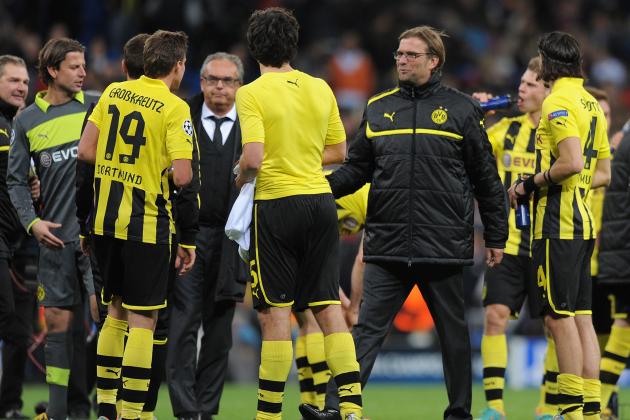 Denis Doyle/Getty Images

Dortmund kept their Champions League hopes alive on Tuesday as they earned an impressive 3-0 win over Shakhtar Donetsk, advancing to the quarterfinals with an aggregate 5-2 victory.
Three weeks after an evenly-played first leg in Donetsk that ended in a 2-2 draw, the Germans were decidedly the better side as goals from Felipe Santana (31'), Mario Gotze (37') and Jakub Blaszczykowski (59') made quick work of the Ukrainians.
BVB now advance to the quarterfinals with plenty of reason to be confident and some important points to be taken from the match. Shakhtar will also have lessons to take as they reflect on their defeat to the German champions. Click "Begin Slideshow" for a full analysis of the most poignant talking points from Tuesday's match.
Begin Slideshow

»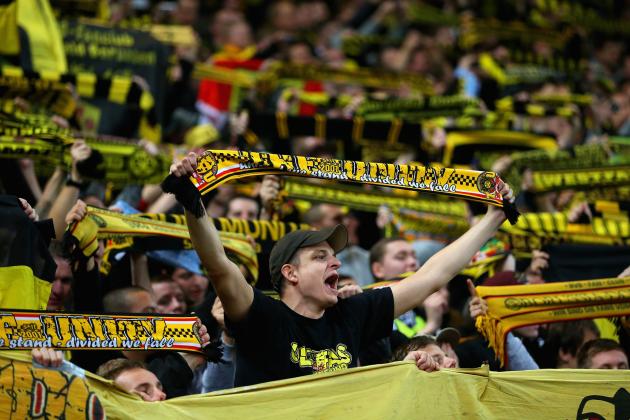 Alex Livesey/Getty Images

Dortmund looked a bit shaky in the first leg, a match in which the two contestants were rather evenly matched. But on Tuesday, they were fresh, sharp and absolutely in control throughout the match. They didn't for a moment look weary despite being involved in their fourth match in 10 days.
As well as BVB have played on the road—they beat Ajax 4-1 and were unfortunate to be held to draws in Manchester and Madrid during the group stage—there really is no place like home for the Bundesliga champions.
At the Signal-Iduna Park, Dortmund have won all four of their Champions League matches thus far. They were the better team against Ajax, Real Madrid, Manchester City and certainly Shakhtar in front of their home fans.
Looking forward, the key to Dortmund's Champions League success will be in their ability to hold teams on the road and have an explosion of class at the Signal-Iduna Park. It will only become more and more difficult to get wins away from home as the tournament progresses. The good thing for BVB is that they have arguably Europe's best and most boisterous fans.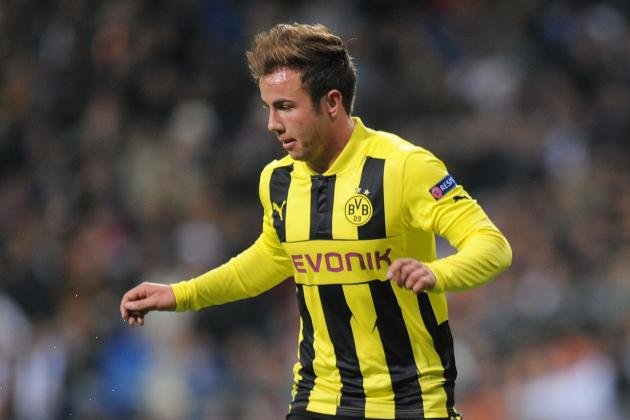 Denis Doyle/Getty Images

While much must be said for the contributions of Marco Reus and Robert Lewandowski, it's Mario Gotze who has decidedly been Dortmund's best player in the Champions League this season.
Whether you believe the stats from Transfermarkt (2 goals, 7 assists in 7 matches) or Uefa (2 goals, 4 assists in 7 matches), the fact is that Gotze has played a huge role in nine of BVB's Champions League goals. He's produced at least one goal in each of his last five matches and is only getting better and better.
Gotze is a rare talent, perfectly suited to the Champions League. He has no go-to move, no formula for a defender to follow. He pops up left, right and center and has the tactical know-how and work ethic to apply his skills at all depths of the pitch. If he looked like he was everywhere on Tuesday, it's because he was: The 20-year-old covered 12932 meters against Shakhtar, more than any other player.
Because of his applicability in so many situations and his unpredictability, Gotze is absolutely the key to Dortmund's success in the Champions League. He's taken tremendous strides this season; the sky is the limit.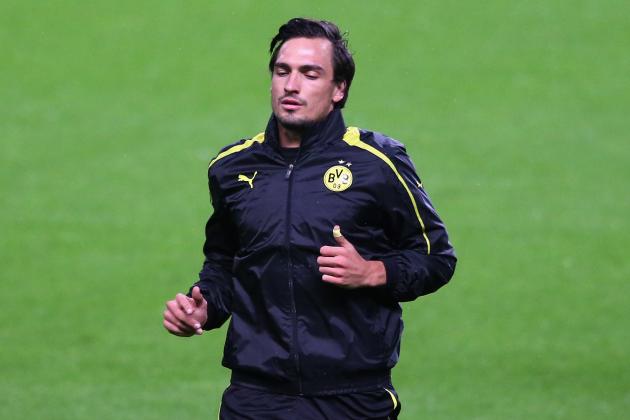 Alex Livesey/Getty Images

Depth has proven critical to the success of many big teams in recent years, especially as schedules have become increasingly congested to accommodate extra international matches and tournaments like the Club World Cup.
Dortmund are most certainly lacking in depth, and their fatigue following Champions League matches has certainly played a role in their standing 17 points behind Bayern in the Bundesliga table. In theory, BVB should be at a disadvantage in the Champions League as well. However, they in reality are coping quite well.
Mats Hummels missed Tuesday's match due to influenza, and Felipe Santana filled in with an impressive performance, nodding in the opening goal. This was not the first time that BVB needed to call on reserves: Ilkay Gundogan was injured for the first leg, which ended in a rather favorable result, and in the group stage a B-team beat Manchester City at the Signal-Iduna Park.
While injuries are unavoidable, suspensions are another issue. But with eight matches having been played, no BVB player is in any danger of a ban. Only six Dortmund players have been booked in the Champions League this season (a tournament low), and no player has received more than one caution.
Dortmund have an incredible disciplinary record given the quality of opposition they've faced, but it speaks well of the club's team defense and ability to control games without having to resort to rash challenges. And it means they have one less reason to worry about their limited depth.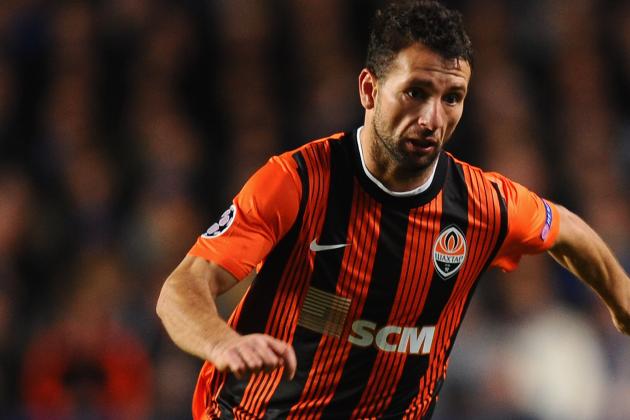 Mike Hewitt/Getty Images

Shakhtar have some great players and performed very well in the Champions League this season. They've enjoyed some considerable progress in recent years, winning the UEFA Cup in 2009 and reaching the Champions League quarterfinals in 2010-11. But there is a ceiling hanging over the club that is out of their control.
The fact is, the Ukrainian Premier League is the most glamorous competition and there aren't enough great players and teams to support Shakhtar. The club's wealth is an anomaly that attracts class, but their stars are rarely properly tested against elite players and clubs. Moreover, they rarely have to play in front of crowds like they faced in Dortmund.
Shakhtar were at their best in the first leg and looked comfortable at home despite it being their first competitive match since early December. But when they visited Dortmund, just days after playing their first Ukrainian Premier League match of 2013, they were simply unprepared.
A long list of warm-up matches in the weeks leading up to the tie ultimately proved little help to Shakhtar. They lacked a competitive nature both on the pitch and in the stands. And unfortunately for Shakhtar, this will not change.