NY Knicks Are Built for Playoffs, Not Regular Season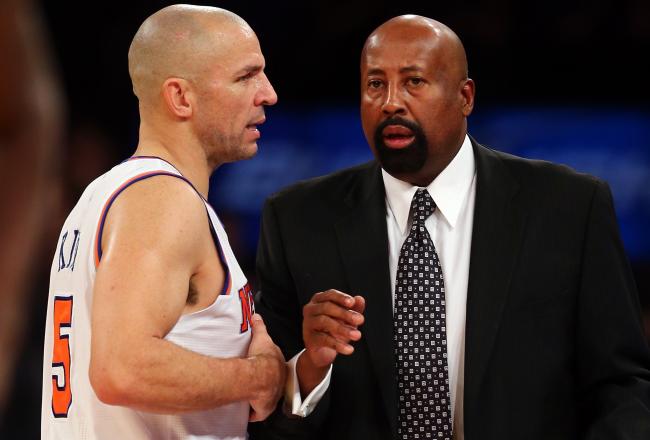 Mike Woodson's Knicks play a style of basketball best suited for the postseason.
Elsa/Getty Images
It's no secret anymore: The New York Knicks are old. Teams have exploited this as the regular season has trudged along, and the Knicks, who started off the season with a bang, have some undeniable vulnerabilities.
The team chooses to attack on offense slowly and methodically, and transition defense is far from their pride and joy. Some older vets haven't responded well to being overworked, and it's hampered their rotation as of late.
Luckily for head coach Mike Woodson and New York, all this will play to the Knicks' favor once postseason play tips off.
Pace Factor
The Knicks play at a pace of 90.4 possessions per game, which is the seventh-slowest in the NBA. The Knicks offensive attack, at its most efficient state, is comprised of several screens, and open shooters flinging passes to even-more-open shooters, as the five Knicks cooperate to use much of the 24 seconds to find the best possible shot.
This style of basketball is the one that wins postseason games.
Here you'll see how methodical and complex a successful postseason offense can be. The Spurs often score with plenty of time left on the shot clock, but only because they're so efficient at running their offensive sets.
During last year's playoffs, the average pace rating was 91.41, and 10 of the 16 teams played at a postseason pace below the league average in 2011-12 (via NBA Stats and Basketball-Reference).
Of all 16 playoff teams, only one actually played at a faster pace than they did in the regular season—the Utah Jazz, who were swept in four games by the San Antonio Spurs. The remaining 15 squads slowed their offense down compared to their regular season numbers.
Unlike last year, when New York had to adjust after playing at the fifth-highest regular season pace, the Knicks have been playing slowed-down playoff-style offense all season long. This will only benefit them come April and May.
Constant Interruptions
In the multi-million-dollar machine known as the NBA playoffs, the time spent in commercial breaks is much more than what players (and fans) are accustomed to. The nationally-televised events often break to advertisements, even during 20-second timeouts.
The older Knicks need to take advantage of each break they can get, no matter the length.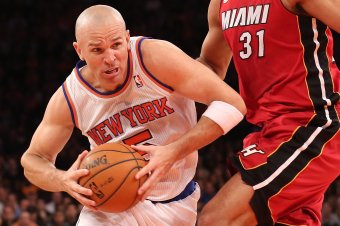 Nick Laham/Getty Images
It's not much, but keeping fresh is the No. 1 priority for the Knicks, the NBA's oldest team. Coupled with smart rotational patterns by Woodson, the constant breaks in action could be crucial to the team's playoff success.
Veterans Who've Been There
Starting last offseason, Knicks general manager Glen Grunwald had one goal: to bolster the team's roster with savvy veterans with playoff experience.
Through several months of regular season play, we've seen that the matured group can perform well together. After hitting a mid-season snag, it's safe to assume the group is focused on what's next.
Jason Kidd is an NBA champion after he earned his ring two seasons ago with the Dallas Mavericks, along with teammate Tyson Chandler. Rasheed Wallace, who will stick around the rest of the season even through his season-ending surgery, also has a ring on his finger—his Detroit Pistons won it all in 2004.
Value of Each Possession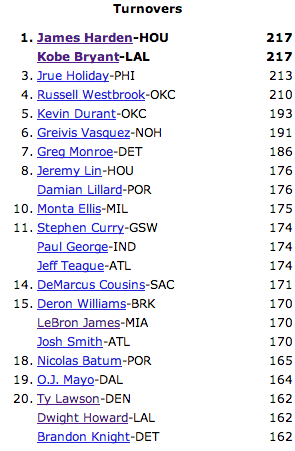 Even through the Knicks' recent rough patch, they've maintained the lowest turnover totals almost all season long. Their average of just 11.9 giveaways per game tops all 30 teams.
New York's roster only contains two players who turn the ball over more than twice per contest. No Knicks can be found on the NBA turnovers leaderboard.
As stated above, each team accumulates less possessions in a postseason game, making each one more crucial than in the regular season. The Knicks' precious care of the basketball puts them at an advantage over most of the teams they'll be facing this spring.
The Knicks aren't at their best right now, and that's just fine. These Knicks were constructed to succeed in the playoffs. And judging by the nature of the NBA postseason, that's exactly what they'll do.
This article is
What is the duplicate article?
Why is this article offensive?
Where is this article plagiarized from?
Why is this article poorly edited?

New York Knicks: Like this team?