The Chicago Bulls' superstar sat on the sidelines and watched his team fall in a tightly-contested battle against the Indiana Pacers a few days ago, and it seems like it may be a sign that his return is imminent.
When Derrick Rose finally decides that he's ready to step on the floor, what should we, as basketball fans, expect to see from him?
Well, coming off of major reconstructive ACL surgery is no easy feat, and it's obvious that Rose will be working his way into more playing time as the season concludes. They will need him to be 100% healthy for the playoffs if the Bulls want to have a chance to make a long playoff run.
The Bulls are still one of the best teams in the league, with or without Rose. But we saw how valuable Rose really is to the Bulls during last year's first round series against the Philadelphia 76ers.
Without Rose, the Bulls clearly won't go far at all.
Bench Role
We could see the Bulls employing a similar treatment for Rose as the Pacers did for Granger. Rose will come off the bench for a few games and gradually work his way back into the starting lineup.
However, the Bulls should still be very cautious with this approach. A mishap could spell disaster of Rose and the rest of the Bulls' season.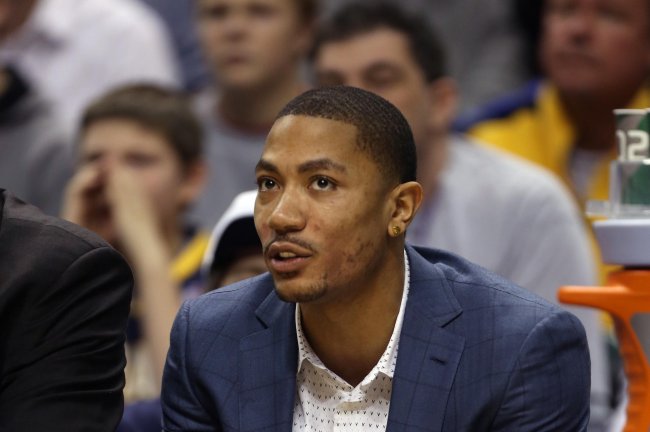 Brian Spurlock-USA TODAY Sports
With that being said, the Bulls don't have much time left. There are less than 25 games left in the season, so there has to be some sense of urgency. Obviously it's not in the best interest of the organization to rush Rose back, but the scramble towards the end of the season has already begun.
I can see Rose starting off at around 20 minutes per game off the bench until he feels comfortable on the floor again and gets re-inserted into the starting lineup.
An Improved Jump Shot
After Amar'e Stoudemire returned for the 2006-07 season following microfracture knee surgery, his jump shot drastically improved. It's likely that shooting jumpers is one of the only things he could work on while his knee was still healing.
We should expect the same with Rose.
Although Rose already developed a consistent mid-range game in his breakout 2010-11 campaign, he could still improve in this area of his game. He only shot 33 percent from three-point land that season, so expect Rose to wield a more effective three-point shot when he steps onto the court this season.
A More Fluid Playing Style
This isn't a knock on Rose's past style of play, but there's no denying that a large part of his game is centered around his explosive athleticism and finishing ability around the rim.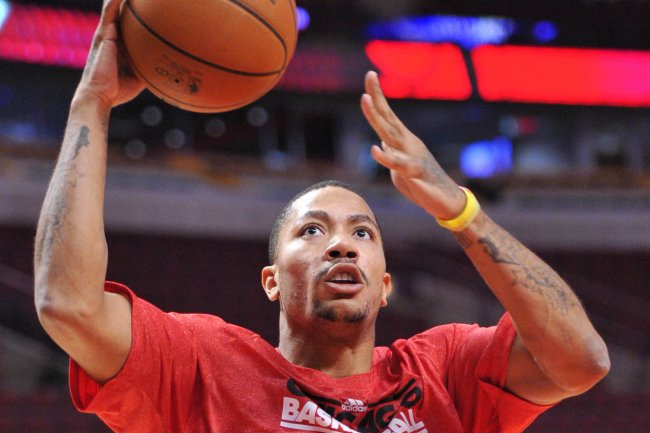 Rob Grabowski-USA TODAY Sports
With his injury in mind, Rose would probably want to be much more cautious and meticulous with his style of play. Sure, he will definitely explode to the rim frequently, but he will always have this ACL injury in the back of his mind every time he tries something extraordinary.
Rose, being the superstar he is, will have to adjust. He cannot keep up his uber-athletic, wreckless style of play and expect to have a long, illustrious career.
Of course we've seen extreme athletes remain in the league for a long time, but we've also seen them go down in a heap and never be the same type of player again.
A Long Run in the Playoffs
If Rose can return healthy and play even better than his MVP season, then the Bulls have a good chance of making a long playoff run.
Right now, it's unlikely that the Bulls could touch the Pacers or the Miami Heat in a seven-game series. With Rose playing at the top of his game, they have a chance to beat any team in the NBA.
Considering that the Bulls are currently the fourth seed in the Eastern Conference, they have a good chance of running into the Heat in the semifinals. If that's the case, then their playoff run might end sooner than expected.