Adam Oates and the 12 Best Bruins-Capitals Connections of All Time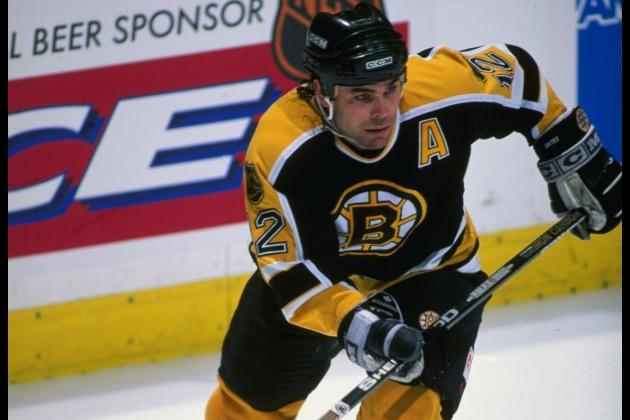 Glenn Cratty/Getty Images

The Boston Bruins' visit to Washington this Tuesday night will come a mere four days after the 16th anniversary of a deal that ended Adam Oates' black and gold tenure, sending him to the Capitals. Now the current Bruins will face the decorated pivot for the first time in his head coaching career as his first season behind the Washington bench hits full swing.
In a playing career that saw him sport seven different crests, Oates concocted the bulk of his Hockey Hall of Fame credentials while playing for the Bruins and Capitals.
Two of Oates' three most prolific seasons were also his first two full years with the Bruins in 1992-93 and 1993-94. One of his most fulfilling years as a team player, which he unquestionably was based on his playmaking penchant, was his first of two Stanley Cup Final appearances as a Capital in 1998.
Oates led the Bruins in all three production categories (45-97-142) in 1992-93 and topped Boston's chart with 112 points, including 80 assists, the following season.
He did the same in 1994-95 with 41 assists and 54 points and in 1995-96 with 67 helpers and 92 points. He easily could have repeated that feat yet again if not for the aforementioned trade on Mar. 1, 1997.
Oates carried on his playmaking leadership in each of five seasons spent predominantly with the Caps and also led the team in the sense of sporting the captain's "C" in 1999-00 and 2000-01.
In recognition of the digits he wore on his uniform during his Bruins days, Oates leads off a list of the 12 best NHL players to have dressed for both Boston and Washington. Here are the 11 others.
Unless otherwise indicated, all information for this slideshow was found on the Internet Hockey Database.
Begin Slideshow

»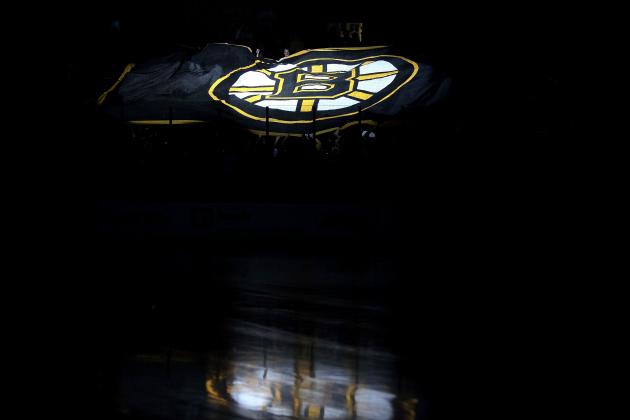 Elsa/Getty Images

Bailey hit the 20-point range in each of three seasons spent predominantly in The Show with the Bruins team that drafted him in 1966. Those years included a pair of championship campaigns in 1970 and 1972.
He later went to a fledgling, struggling Washington franchise and finished fourth on their scoring chart in both 1975-76 and 1976-77.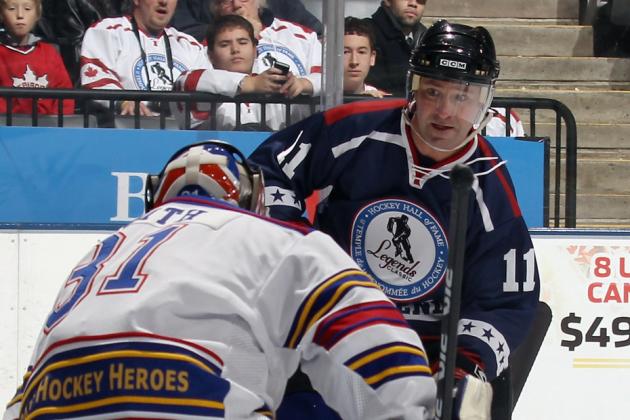 Bruce Bennett/Getty Images

The "Can't Miss Kid" out of Beverley, Mass. went directly to the Capitals after they chose him third overall in the 1981 draft and made an instant impact. He finished his first three seasons in the upper 60-point range and followed that up with a swollen 53-42-95 campaign.
By the end of the decade, Carpenter was back home in Boston, where he would finish both 1989-90 and 1991-92 with 25 goals. In between, he was limited to 29 games but still mustered 16 points in 1990-91.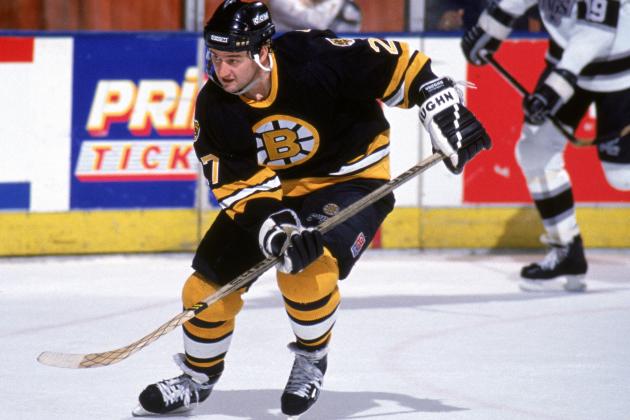 Ken Levine/Getty Images

The 1980 gold medalist led Washington with 41 goals in 1985-86, placed second on the team with 37 in 1987-88 and third in each of four other full-length seasons with the Caps.
In his lone full season as a Bruin in 1990-91, Christian finished fifth in the points department and second to Cam Neely in the goal column. He followed up with an 8-4-12 transcript in 19 playoff outings.
In between, he was swapped from Washington to Boston early in the 1989-90 season, a year that would culminate in a Stanley Cup Final appearance after beating his former team for the Wales Conference crown.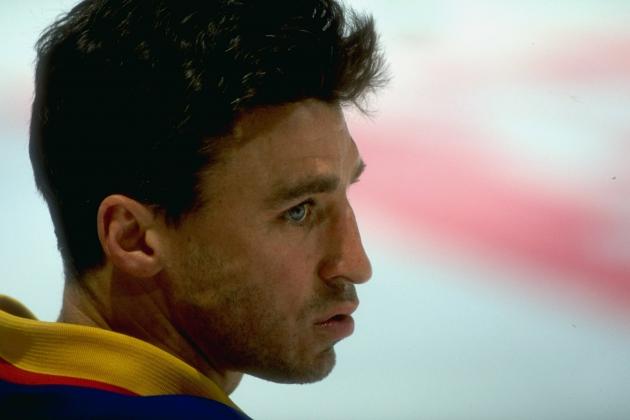 Elsa/Getty Images

The undrafted, homegrown Bruin was in the midst of a career year (32 goals, 58 points) when he was swapped out to Edmonton in 1987-88.
By the start of the next season, Courtnall was a Capital and would have two of his three most prolific NHL seasons while in Washington. He logged 42-38-80 totals in 1988-89 and 35-39-74 in 1989-90.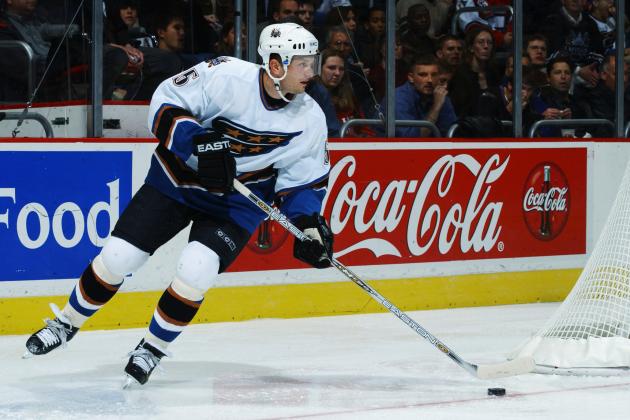 Mitchell Layton/Getty Images

We will make allowances for extenuating circumstances even though Gonchar saw action in only a combined 22 regular-season and postseason games for the Bruins. He tallied a 4-5-9 scoring log in 15 games for the 2003-04 homestretch and then added five points in seven playoff outings.
That was after being dealt late in the season by the Capitals, for whom he amassed 416 points in 654 games from 1994 to 2004. His point total is fourth all time among Washington defensemen and only Kevin Hatcher has slugged home more goals from the point.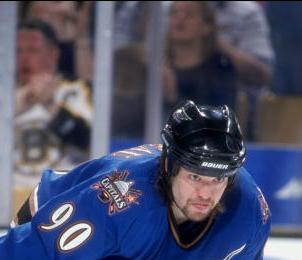 Steve Babineau/Getty Images

Before he was a repeat Bruins nemesis in the playoffs, winning rounds with the Capitals in 1998, the Sabres in 1999 and the Canadiens in 2002, Juneau began his career with his most prolific season in Boston attire.
In his first full NHL season in 1992-93, Juneau posted 32 goals and 70 assists, which would remain his career highs. He was a Capital by the end of the following campaign and would charge up 234 points in 312 regular-season games for Washington.
In addition, as part of the Caps' run to the final round of the 1998 playoffs, he tied Peter Bondra and Richard Zednik for the team lead with seven goals and Oates for the lead with 17 points.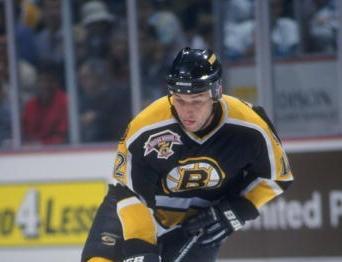 Elsa/Getty Images

Over two separate stints with the Washington franchise that drafted him in 1988, Khristich logged exactly 300 points, making him one of 21 players to have reached that threshold with the Caps.
Meanwhile, he posted 29 goals in each of two seasons with the Bruins, good for second on the team in 1997-98 and first in 1998-99.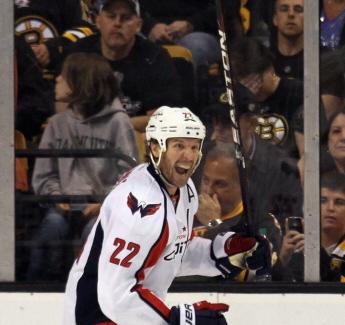 Bruce Bennett/Getty Images

Knuble burgeoned as a Bruin and declined as a Capital, but he made his time with each franchise worthwhile for parts of the decade in between. He had his first 30-goal season with Boston in 2002-03 and followed up with 46 points in 2003-04.
More recently, he gave Washington depth with 29 goals in 2009-10 and a 24-16-40 log the following year.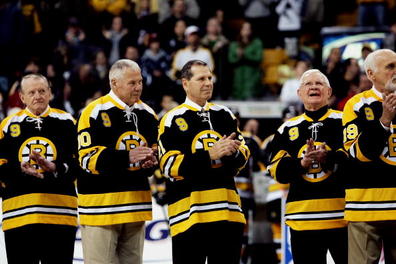 Elsa/Getty Images

A seven-time All-Star, Mohns spent his first 11 NHL seasons on the Boston blue line and, pardon the pun, capped his career with the Capitals in their inaugural season in 1974-75, acting as Washington's first captain.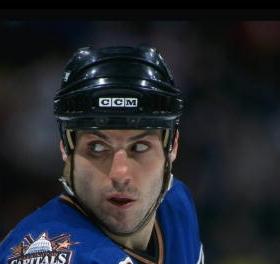 Robert Laberge/Getty Images

Like Gonchar, Tocchet was another player who was with his second of these teams only briefly after a late-season deal, but he made a sound imprint within that brief stint.
Tocchet went out with Oates and Bill Ranford in that Mar. 1, 1997 trade and proceeded to pitch in 10 points over his lone 13 twirls with the Capitals.
Before that, Tocchet totaled 67 appearances with Boston in parts of 1995-96 and 1996-97 but inserted 32 goals and 54 points within that window.
A member of the first U.S. team to win Olympic gold in 1960, Williams was an American pioneer for the NHL in the era that enveloped the league's landmark expansion beyond the Original Six.
Fittingly, he started his career with eight seasons on America's oldest NHL franchise and finished in the nation's capital city.
In his second professional season, and first spent exclusively in The Show, Williams finished second on the Bruins with 23 goals and third with 43 points.
Williams' days with Boston―complete with 232 points in 390 games―ended in 1969, two years after the first expansion opened the door to more aspiring players around the continent. After stops in Minnesota, California and with the WHA's New England Whalers, he joined the expansion Capitals in 1974 and led the franchise's inaugural installment with 22-36-58 scoring totals.